Esteban Cabeza de Baca: Let Earth Breathe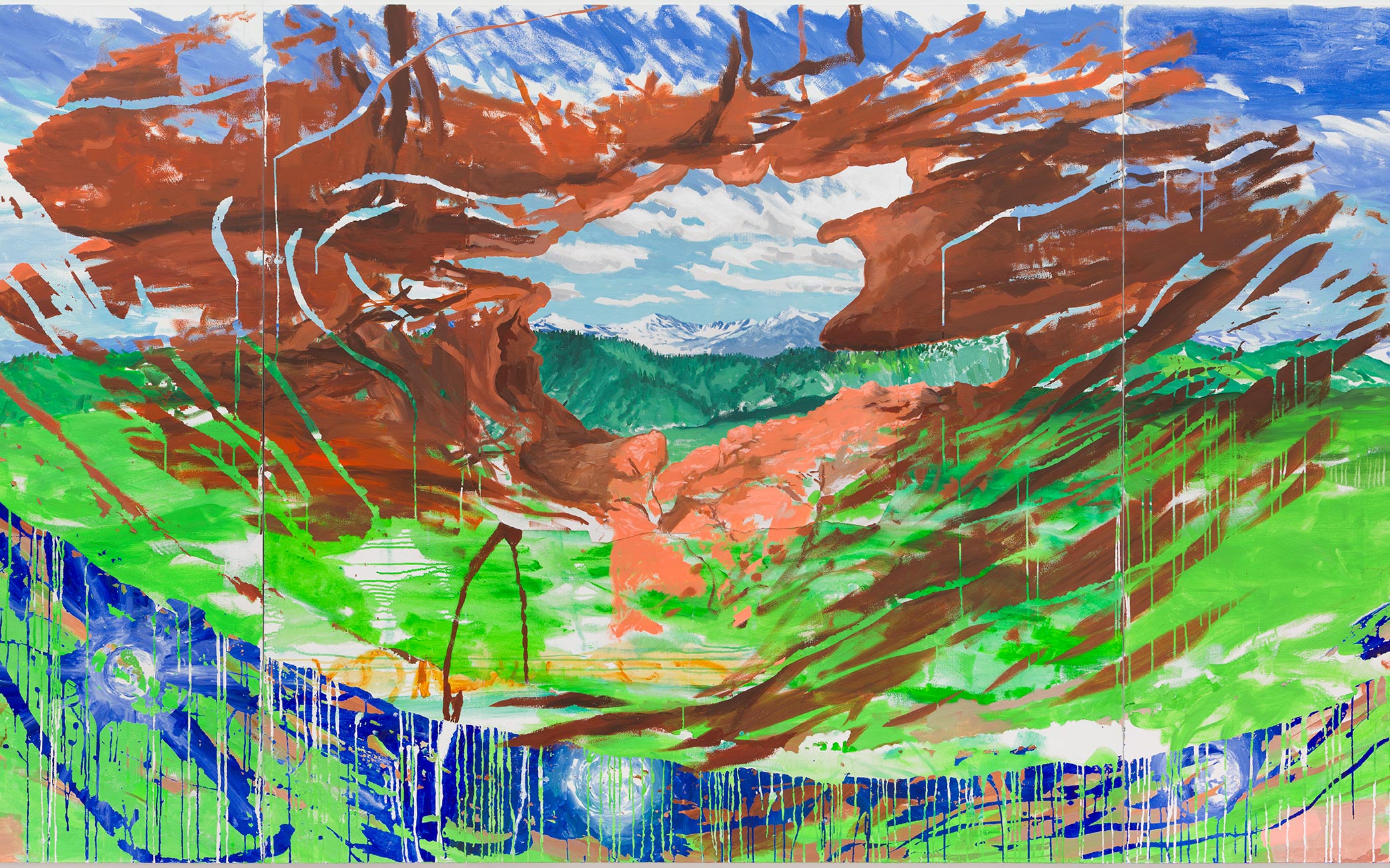 In his solo exhibition Let Earth Breathe, Esteban Cabeza de Baca interrogates the American landscape tradition by deconstructing its linear, colonial narratives with original works of painting, sculpture, and outdoor, site-specific installations conceived as collaborations with nature. Utilizing indoor and outdoor spaces at the Momentary, Cabeza de Baca explores our relationship with the environment, the present climate crisis, and our own national history.
During the exhibition, ceramic workshops will be held within the gallery to make vessels for a seed bank of vegetables, medicinal plants, and pollinator plant species. Seed packets will be available and free for the public to pick up throughout the run of the exhibition. As the artist says, "Native plant-based models of care can relinquish our dependence from the industrial models of subsistence."
Esteban's exhibition is in creative collaboration with artist Heidi Howard. Their ongoing partnership envisions future worlds of personhood alongside ecological restoration.
About the Artist
Born in San Ysidro, California and based in Queens, New York, Esteban Cabeza de Baca employs a broad range of painterly techniques, entwining layers of graffiti, landscape, and pre-Columbian pictographs in ways confounding Cartesian single-point perspective. His recent solo exhibitions include Esteban Cabeza de Baca, Gaa Gallery, Provincetown, Massachusetts; Nepantla, Garth Greenan Gallery, New York; Life is one Drop in Limitless Oceans…, Kunstfort, Vijfhuizen, Netherlands; Worlds without Borders, Boers-Li Gallery, New York. Group exhibitions include Wasteland, The Drawing Center, The Complexities of Unity, Yale University, New Haven, Connecticut. Cabeza de Baca has completed residencies at the Rijksakademie van Beeldende Kunsten, Amsterdam, Netherlands, the LMCC Workspace Program, New York; the Sharpe-Walentas Studio Program, New York among others. His work has been featured in Vogue, The Boston Globe, The New York Times, Frieze Magazine, and The Brooklyn Rail. Cabeza de Baca has an MFA from Columbia University and a BFA from The Cooper Union. He is represented by Garth Greenan Gallery.
Esteban Cabeza de Baca: Let Earth Breathe is on view in the Lobby Gallery and outdoor spaces.
Esteban Cabeza de Baca: Let Earth Breathe is organized by the Momentary and curated by Kaitlin Garcia-Maestas, associate curator, with Taylor Jasper, curatorial associate.
Sponsored by: Tony Waller