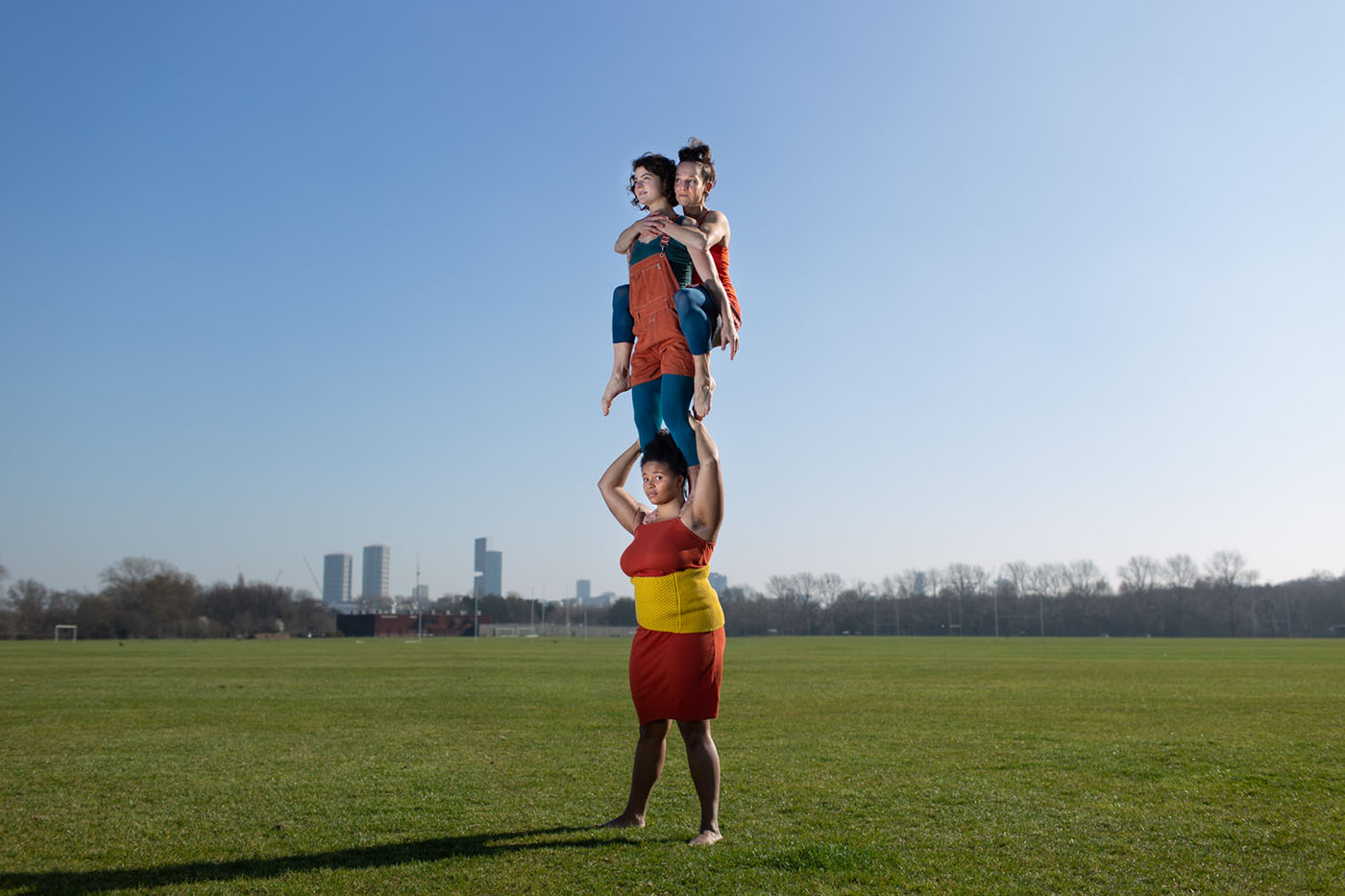 Ready for an acrobatics performance?
Female-led, UK-based group Mimbre is headed to the Momentary to perform Lifted, a collection of funny, poetic, and surprising moments exploring what it means when one body is carried by another. 
Or when one person carries two people. 
Or when a person doesn't want to be carried. 
Or when three people find the perfect balance.
Created in collaboration with three guest choreographers–Yi-Chun Liu, HURyCAN, and Gary Clarke–this captivating performance experiments with new approaches to Mimbre's trademark acrobatics. Lifted mixes dance, theatre, and circus to celebrate the expressions and impressions that appear when three strong women move, lift, and balance each other.
Tickets are $15 ($10/member, $5/student), reserve your spot online or by calling Guest Services at (479) 657-2335 today.
Student tickets available to all guests under 17 or those with a valid student ID, presented upon entry.
Not a member? Join here!
Doors open 15 minutes prior to performance time. Performance lasts approx. 35 minutes. This is a seated show.
ABOUT THE ARTISTS
Mimbre is a female-led company creating nuanced, breathtaking, and highly-skilled acrobatic theatre. They use circus and dance innovatively as a physical language to illuminate human connections and promote a positive image of women.
With an artistic voice that is physical and accessible, Mimbre builds relationships with broad, non-traditional audiences and participants, creating unexpected moments in unusual spaces and reclaiming some beauty within the urban environment.
Their performances and participation program reach beyond social, financial, and cultural boundaries and find fresh ways to engage, encourage and inspire people, showing that the impossible can be possible on a local, national and international level.