Live in America is built on talk. Heart-first, community-centered talk. Director of Live in America Carra Martinez and festival participants discuss the people, lands, and arts practices that shape the Live in America Festival. Join us for a series of conversations that promises laughter, stories, the occasional tall tale, and a few tears.
Free, no tickets required.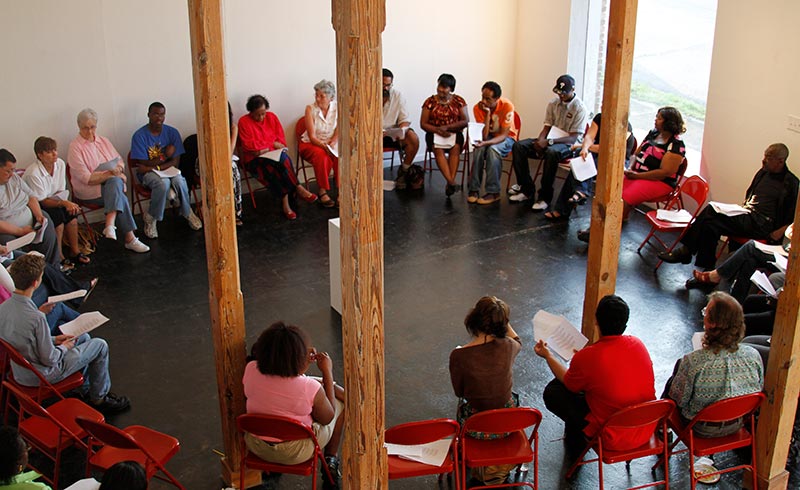 ABOUT LIVE IN AMERICA
The Live in America Festival is a free, two-week-long festival of live performance and cultural practice featuring more than 300 artists from a diverse array of communities across the US, its territories, and Mexico. Admission is free for all festival events, but reservations are required.
Live in America is a project of Fusebox (Austin, Texas). The 2022 Live in America Festival has been developed in partnership with the Momentary.
Live in America is supported by:
Sarah Simmons | Olivia Tyson | Stella Boyle Smith Trust, Catherine and Michael Mayton, Trustees