Live on the Green | Anthony Ball Presents: Dwayne Dopsie & The Zydeco Hellraisers with Brick Fields
Long week? We've got you.
Kick back and celebrate summer with free live music on the Momentary Green. Watch the shadows lengthen as you stretch out and enjoy the signature sounds of indie artists and stars alike all summer long. Paired with a stop at the RØDE Bar and the Momentary Food Truck, this family-friendly, outdoor concert series is guaranteed to start your weekend off right.
We'll kick this week's jam off with gospel blues artists Brick Fields. Soulful and striking, this duo's sound is pure therapy for the ears. Then, infuse your Friday night with the spirit of Louisiana with Dwayne Dopsie and the Zydeco Hellraisers. A two-time Grammy award nominee and Big Easy award-winner, Dwayne and company bring a big sound and big personality to every high-energy performance. Fun and grandiose, you won't regret catching "Dopsie Fever" with us!
So grab your lawn chair, take a sip, and settle in. It's gonna be a good night.
Presented on the Coca-Cola Stage.
Free, no registration required.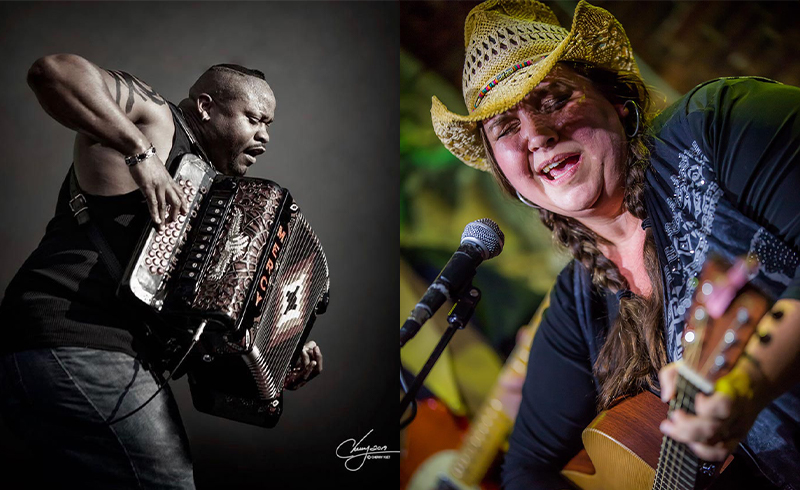 WHAT TO EXPECT
Fantastic live music: What else? We'll be showcasing some of the best indie artists and rising stars the country has to offer.
Plenty of space: Arrive early! We recommend arriving about half an hour before the shows to claim your preferred spot. Feel free to bring your own lawn chair or blanket and spread out.
Fun food and drink: Hungry or thirsty? Enjoy the culinary creations of the Momentary Food Truck and fun beverages from the RØDE Bar. Open Fridays 4 p.m. to 10 p.m. in the Arvest Bank Courtyard.
Safety Precautions: Per CDC guidelines, guests and staff who are fully vaccinated against COVID-19 are no longer required to wear face coverings. If guests are not vaccinated, face coverings are still required. We still recommend face coverings for children 2 and up, unless they are vaccinated. Masks will be available for those who may have forgotten theirs at home.
ABOUT THE ARTISTS
Dwayne (Dopsie) Rubin hails from one of the most influential zydeco families in the world. Although inspired by tradition, Dwayne has developed his own high-energy style that defies existing stereotypes and blazes a refreshingly distinct path for twenty-first-century zydeco music. This singer/songwriter and accordionist has performed all over the world since debuting his band, Dwayne Dopsie and the Zydeco Hellraisers, at age 19.
The Louisiana native writes both the lyrics and music for his songs and describes the upcoming album as soulful with a touch of blues and old-time zydeco feel.
Dwayne Dopsie, grew up in Lafayette, Louisiana, teaching himself how to play accordion by watching videos of his father and Clifton Chenier and recording himself with a video camera, playing it over and over for hours until it was right. The combined knowledge of Dwayne and the Zydeco Hellraisers band members includes over 100 years of experience playing zydeco music and it shows in every performance. The energy, true talent, and exuberance that Dwayne Dopsie and the Zydeco Hellraisers emit from the stage makes it obvious that there is no competition for this band.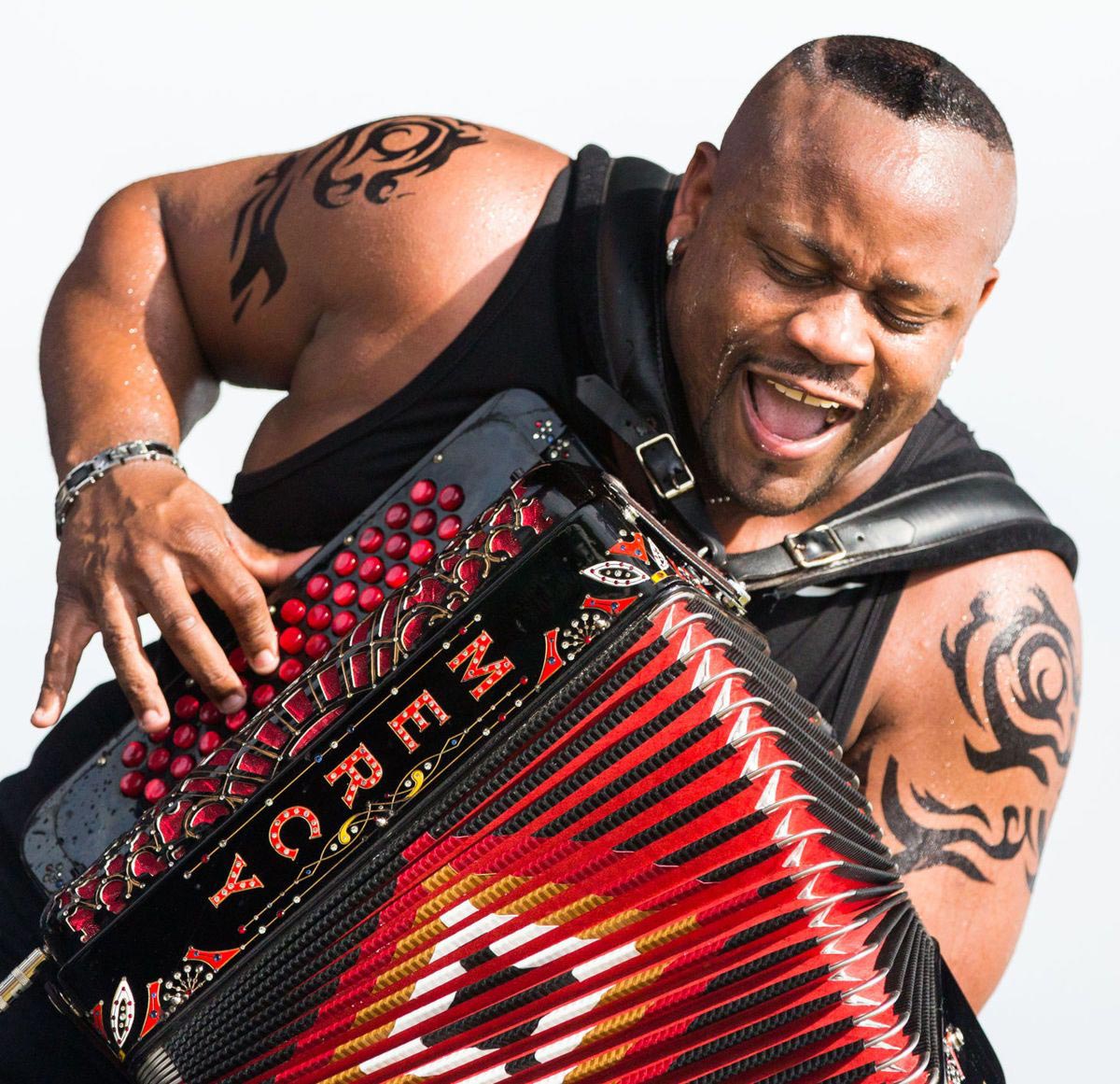 Brick Fields of Northwest Arkansas have won the hearts of fans from all over the world with tunes that are solid as a firm conviction. Their sound has been called "a cleansing of the soul" by Nashville's Blues Society. Winners of folk, regional music, and songwriting awards including "Blues Song Of The Year" in 2020's world Independent Music Awards. Vocalist Rachel Fields is a featured Arkansas Arts Council grant recipient and is known for her consistently pure vocals and edgy flute playing, she has been called "a national treasure" by Jude Gold of Guitar Player Magazine and the group have been referred to as "NWA's hardest working musical group," by KUAF's radio program Ozarks At Large.