INVERSE Lab with Esther Neff & Kaia Gilje
Join us for the launch of our new series, INVERSE Lab with alumni (NWA 2017) Esther Neff and Kaia Gilje.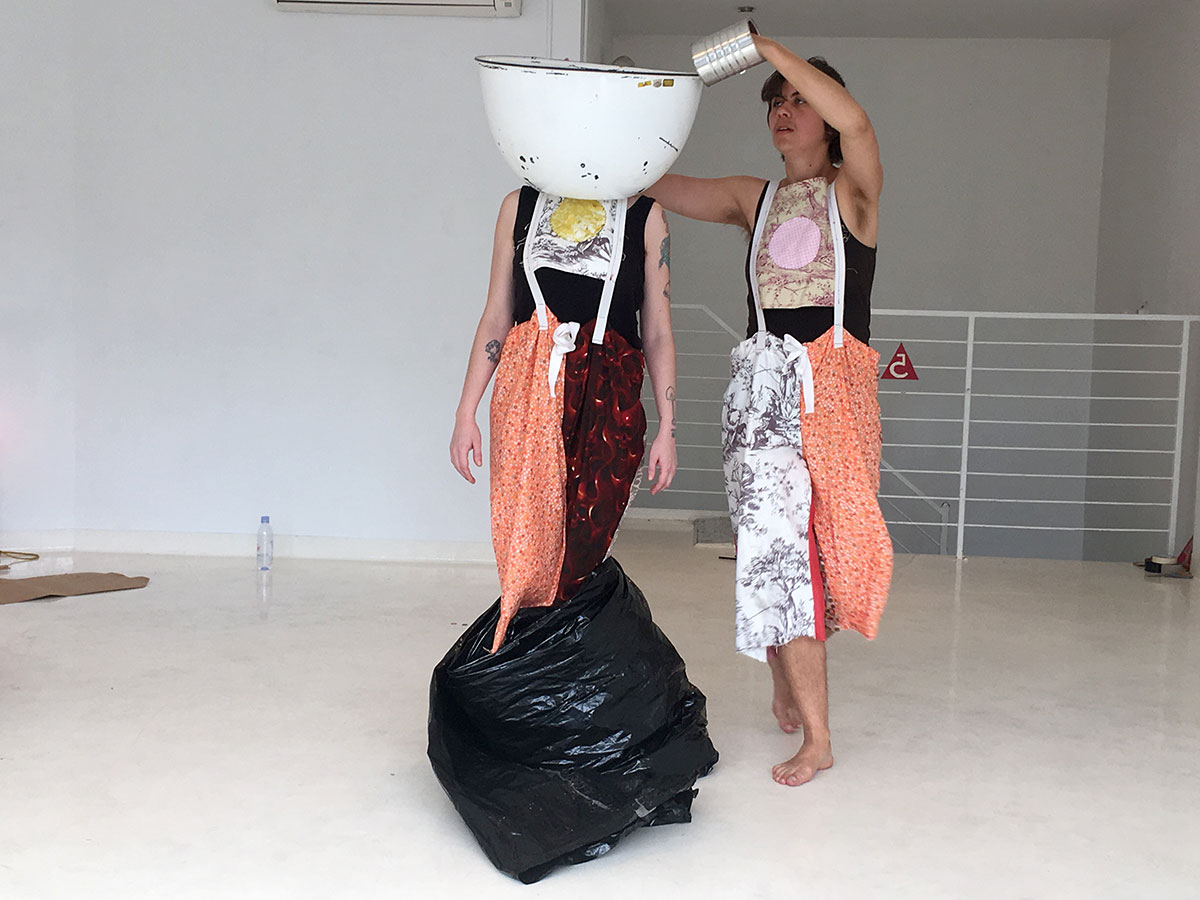 This event has been canceled due to the Momentary's response to COVID-19. Follow our updates.
PROTAGONY: Statings
Two days of operations by Esther Neff and Kaia Gilje.
Day One
Tuesday, Mar 17 7—9 pm (RØDE House)
In PROTAGONY, audience members will see themselves as the protagonist in their own lives and, along with the help of five local artists, will use this perception to interpret the world around them. Through conversation and exercises, audience members will mark states of mind, body, and context, composing a graphic score, like a piece of music, for movement and action together.
Performers: Lela Besom, Jessica Davenport, Jessica DeBari, Pat Hennon, Nupur Sachdeva.
Day Two
Wednesday, Mar 18 10 am—7 pm (GALLERIES)
Esther Neff and Kaia Gilje will use the socially composed graphic score from the evening before and other responses to the Momentary and INVERSE to construct a durational performance that will take place in the galleries throughout the day.

About Esther Neff & Kaia Gilje
Esther Neff and Kaia Gilje have been collaborators since 2013. Their work together has included "operas of operations" (under the moniker Panoply Performance Laboratory, usually with composer Brian McCorkle) and performances at Real Estate Gallery, IV Soldiers, Michigan Institute for Contemporary Art, and many other sites and situations across visual arts, performance, theater, dance, and social/civic/organizational contexts. They are both currently working as part of MARSH (Materializing & Activating Radical Social Habitus), a biocultural life art lab in St. Louis, MO.