Durational Performance | Marilyn Arsem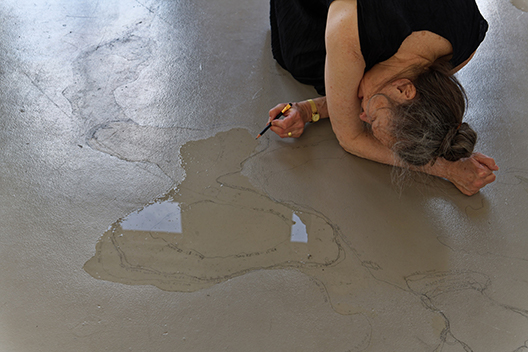 This fall, internationally acclaimed performance artist Marilyn Arsem returns to the Momentary to perform a new, site-specific durational performance throughout the course of a week.
Free, no registration required.
ABOUT THE ARTIST
Marilyn Arsem has been creating live events since 1975, ranging from solo performances, to large scale, site-specific works incorporating installation and performance.  Based in Boston, Massachusetts, USA, Arsem has also presented work in 30 countries, at festivals, alternative spaces, galleries, museums, universities and conferences in North and South America, Europe, the Middle East, Oceania and Asia.
Many of Arsem's works are durational in nature, minimal in actions and materials, and often located in peripheral spaces in the context of larger events, where viewers discover the work on their way to seeing other performances. Arsem regularly creates performances for galleries, but in the last 20 years she has focused on site-responsive performances.  They are often designed for audiences of a single person, and respond to both the history of the site, as well as to the immediate landscape and materiality of the location.  Her performances are designed to implicate the audience directly in the concerns of the work, to create an experience that is both visceral and intellectual.  She incorporates a broad range of media, and often engages all the senses. Sites have included a former Cold War missile base in the United States, a 15th century Turkish bath in North Macedonia, an aluminum factory in Argentina, the grounds of an abandoned tuberculosis sanatorium in Poland, the site of the Spanish landing in the Philippines, and a deserted Russian mining outpost in the Arctic Circle.