Michael Gordon's Material | Yarn/Wire
$30 ($24/members, $20/students)

Trust us, this isn't your average piano concert.
Picture this: a single piano, played, plucked, strummed, and struck by eight hands.
The "fearless" (Time Out NY) New York-based percussion and piano quartet Yarn/Wire joins us at the Momentary for the regional premiere of Micheal Gordon's Material, a composition inspired by the sounds of construction outside the iconic American composer's TriBeCa apartment that transforms a solitary piano into something simultaneously utilitarian and otherworldly. Through hammering, strumming, and pounding Yarn/Wire creates a construction site of industrial harmonies and rhythm.
Discover today's most adventurous music in this not-to-miss performance. Did we mention this is the first time the work will be performed since 2016? See you there!
Tickets are $30 ($24/members, $20/student). Reserve your spot online or by calling Guest Services at (479) 657-2335 to reserve your spot today.
Not a member? Join today!
Doors open 30 minutes prior to performance time. Performance lasts approx. 60 minutes.
"Yarn/Wire mesmerizes"
–The New York Times
"Sonic art that is clearly going places."
–Grammophone
"Hypnotic"
–Wall Street Journal
Health Policy & Entry Requirements
Safety is our top priority. Full COVID-19 vaccination or proof of a negative COVID-19 diagnostic test within 72 hours (3 days) will be required for all attendees.
Proof must be shown upon entry alongside a valid photo ID. At-home COVID-19 tests will not be accepted. Additionally, we require all visitors and staff to wear a face covering during their visit. Guests may remove their face covering to eat or drink. Masks will be available upon entry for those who do not have one.
All attendees must have received a negative COVID-19 diagnostic test within 72-hours before the event and provide printed proof of a negative result prior to entering the venue OR be fully vaccinated against COVID-19 (at least two weeks after final dose) and provide proof of vaccination – either the original vaccination card or a printed/digital copy of the vaccination card. At-home COVID-19 tests will not be accepted.
A list of nearby COVID-19 testing locations can be found online here.
About Yarn/Wire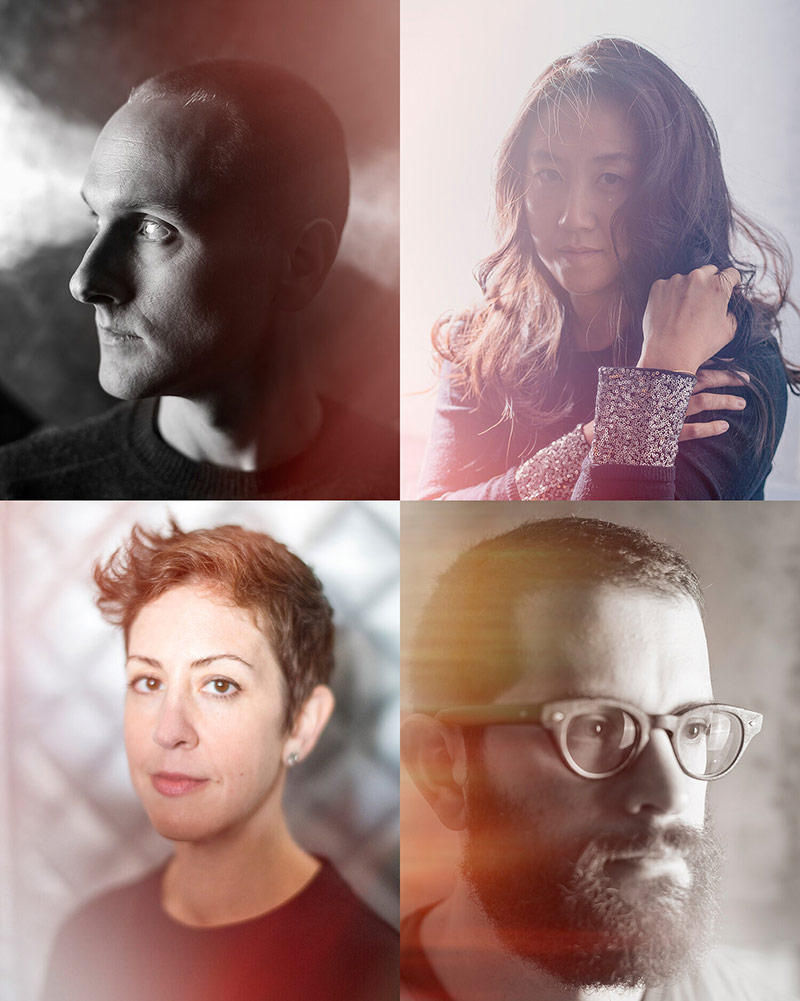 Yarn/Wire is a New York-based percussion and piano quartet (Sae Hashimoto and Russell Greenberg, percussion; Laura Barger and Ning Yu, pianos) dedicated to the promotion of creative, experimental new music. Described by The Brooklyn Rail as "fascinating and exciting, with playing that is precise and full of purpose," the ensemble is admired globally for the energy and precision it brings to performances of today's most adventurous compositions. Founded in 2005, the ensemble seeks to expand the representation of composers so that it might begin to better reflect our communities and experience new creative potential.
Yarn/Wire appears internationally at prominent festivals and venues including the Lincoln Center Festival, Edinburgh International Festival, Shanghai Symphony Orchestra Hall, Rainy Days Festival (Luxembourg), Ultima Festival (Norway), Transit Festival (Belgium), Dublin SoundLab, Monday Evening Concerts (Los Angeles), Contempuls Festival (Prague), Brooklyn Academy of Music, New York's Miller Theatre at Columbia University, River-to-River Festival, La MaMa Theatre, Festival of New American Music, and London's Barbican Centre. Their numerous commissions include works from composers such as Enno Poppe, Michael Gordon, George Lewis, Ann Cleare, Raphaël Cendo, Peter Evans, Alex Mincek, Thomas Meadowcroft, Misato Mochizuki, Tristan Murail, Sam Pluta, Tyondai Braxton, Kate Soper, and Øyvind Torvund. The ensemble enjoys collaborations with genre-bending artists such as Tristan Perich, Ben Vida, Mark Fell, Sufjan Stevens, and Pete Swanson.
About Michael Gordon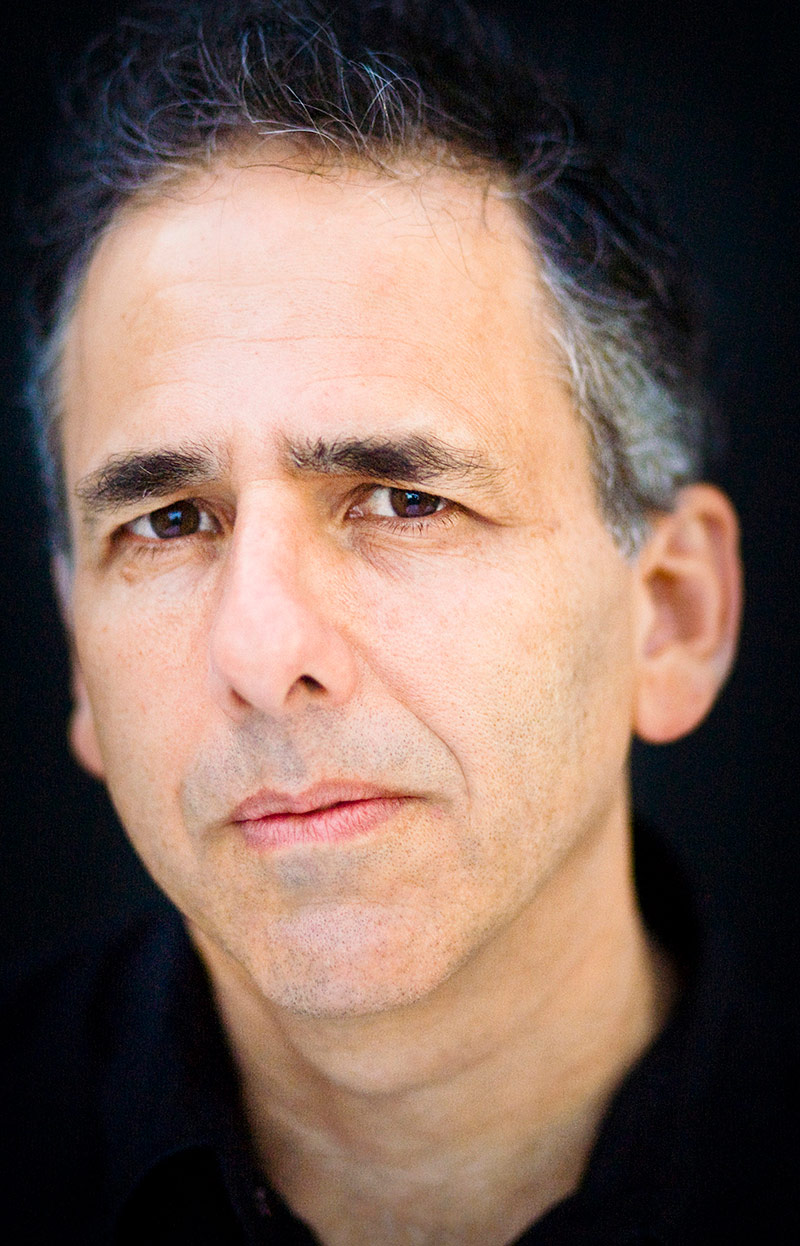 Over the past 30 years, Michael Gordon has produced a strikingly diverse body of work, ranging from large-scale pieces for high-energy ensembles and major orchestral commissions to works conceived specifically for the recording studio and kaleidoscopic works for groups of identical instruments.
Transcending categorization, his music represents the collision of mysterious introspection and brutal directness.
Gordon's recent works include a new chamber version of his opera Acquanetta, commissioned/premiered by Beth Morrison's Prototype Festival in NYC; "8" commissioned by the Amsterdam Cello Octet, the latest addition to Gordon's concert-length music for multiples; Big Space, commissioned and presented by the BBC Proms; a concert-length work for choir, Anonymous Man, commissioned/premiered by The Crossing, and three new works for orchestra — Natural History, written for the 100th Anniversary of the United States' National Parks and premiered at Crater Lake in Oregon; Observations on Air, a concerto for bassoon for soloist Peter Whelan, commissioned by The Orchestra of the Age of Enlightenment; and The Unchanging Sea, a piano concerto for Tomoko Mukaiyama with a new film by Bill Morrison commissioned/premiered by the Seattle Symphony and the Rotterdam Symphony. Gordon and Morrison's other collaborations include the Decasia, Dystopia, Gotham and El Sol Caliente.
Gordon's discography includes 8, The Unchanging Sea, Clouded Yellow, Sonatra, Natural History, Timber Remixed, Dystopia, Rushes, Timber, Weather, Light is Calling, Decasia, (purgatorio) POPOPERA, Van Gogh, Trance, and Big Noise from Nicaragua. He is co-founder and co-artistic director of New York's legendary music collective Bang on a Can.
His music is published by Red Poppy Music and G. Ricordi & Co., New York (ASCAP) and is distributed worldwide by the Universal Music Publishing Group.
Sponsors
Yamaha CFX concert grand piano provided by Yamaha Artist Services New York