Member Moment: Tower Bar Cocktails at Home
$5 (Momentary Members Only)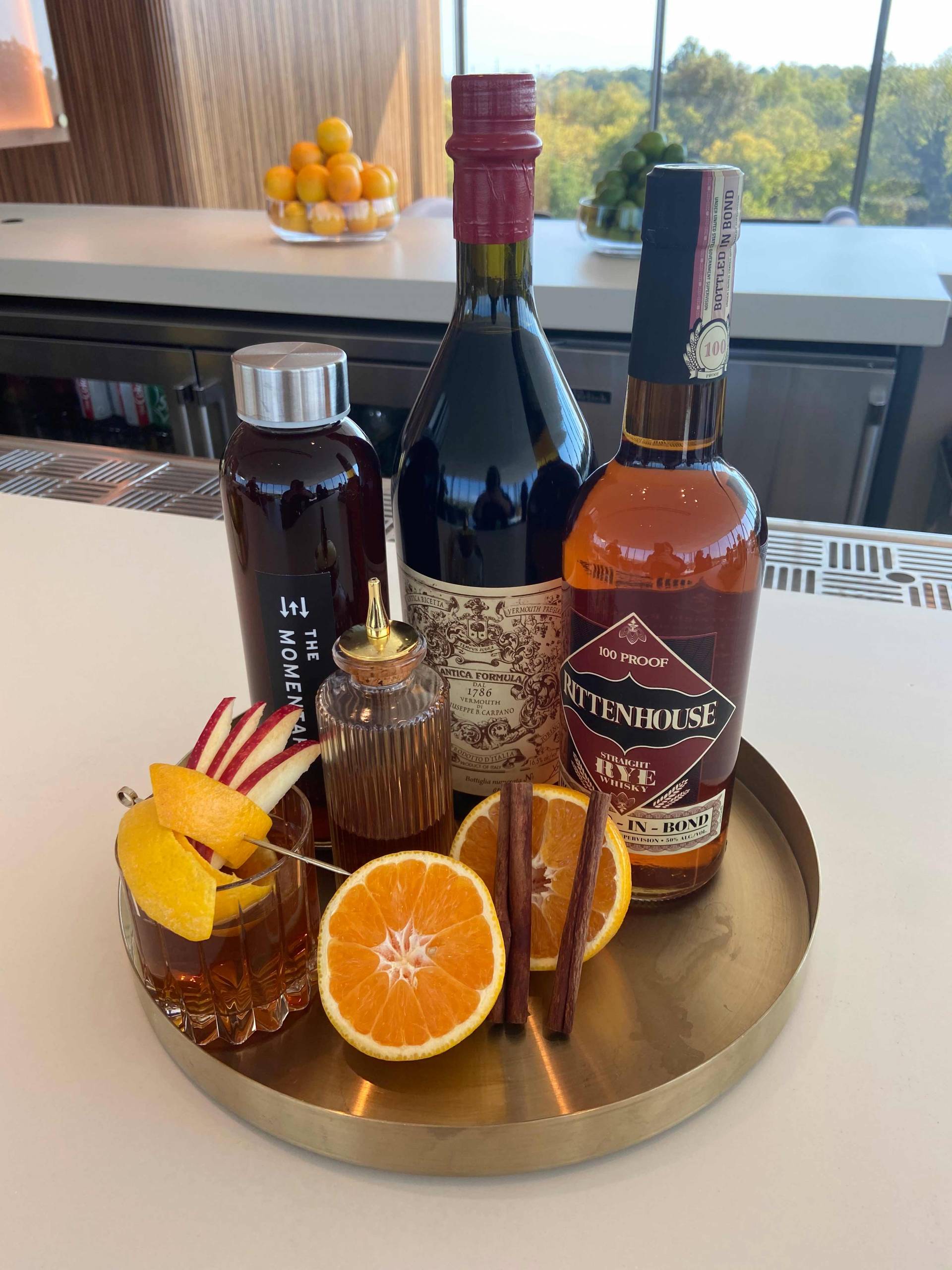 Join us for round two of Tower Bar Cocktails at home! Learn how to create the Tower Bar's 8th and E Street Manhattan at home from our expert Tower Bar-tenders. We'll provide the fresh house-made ingredients you'd find at the Tower Bar – you just provide the whiskey and vermouth! Plus, the story behind the recipe will be shared throughout the event.
Ingredient boxes will be available two days prior to the event date for each member household registered to pick up at the Momentary. Attendees should plan to pick up their box of cocktail ingredients from the RØDE Bar at the Momentary on Wednesday, October 21 anytime between 10 AM—1 PM or 5—9 PM.
PRICE
$5 – Limit one box per member household. Each box will create two drinks.
What's in the box:
House Cinnamon-Black Apple Simple Syrup
House Bitters Blend
Fresh Orange
Fresh Apple
Cinnamon Stick
2 Gold Cocktail Picks
What you'll need at home:
Tower Bar-tenders recommend Carpano Antica Sweet Vermouth
Whiskey

Tower Bar-tenders recommend Rittenhouse Rye Whiskey

Jigger
Stir Spoon

Bonus Perk: If you are a MO Friend or MO Insider, you will receive a gold cocktail stirring  spoon in your box!

Mixing Glass
Julep Strainer