Momentous is a four-day experience of electronic sound. From DJ sets and over-the-top electro-pop spectacle to sound installations and contemplative meditations, explore how digital music confronts our analog world. Momentous promises to be an experience representative of what's happening today across the global electronic music scene in all its forms, brought to you exclusively here in Bentonville, Arkansas. Don't know what electronic music is? Come find out. And for the EDM experts, prepare to be amazed. Momentous aims to share unique ideas of the future with those willing to listen.
We're extremely excited to welcome Momentous headliner, Arca, a Grammy-nominated electronic musician, performer, and producer.
LINEUP & TICKETS
Tickets are sold by day. Performances on Sunday, October 23 will be free with no ticket required.
THU, OCT 20 | Fermentation Hall
7:30 PM Doors Open
8-8:45 PM Phong Tran
9:15-10:05 PM Hyd
$20 General Admission ($16/members)
$15 Student*
FRI, OCT 21 | RØDE House
7:30 PM Doors Open
8-9 PM lin
9:15-11 PM Four Tet + Ben UFO
$40 General Admission ($32/members)
$20 Student*
SAT, OCT 22 | RØDE House
7:30 PM Doors Open
8-9:15 BGIdj (fka Total Freedom)
9:30-11 Arca
$40 General Admission ($32/members)
$20 Student*
SUN, OCT 23 | Arvest Bank Courtyard Sessions – Local Electronic Artists
4-6 PM DJ Raquel | drkpttrn
FREE, no ticket required
* Student tickets available to all guests under 17 or those with a valid student ID, presented upon entry.
ARTISTS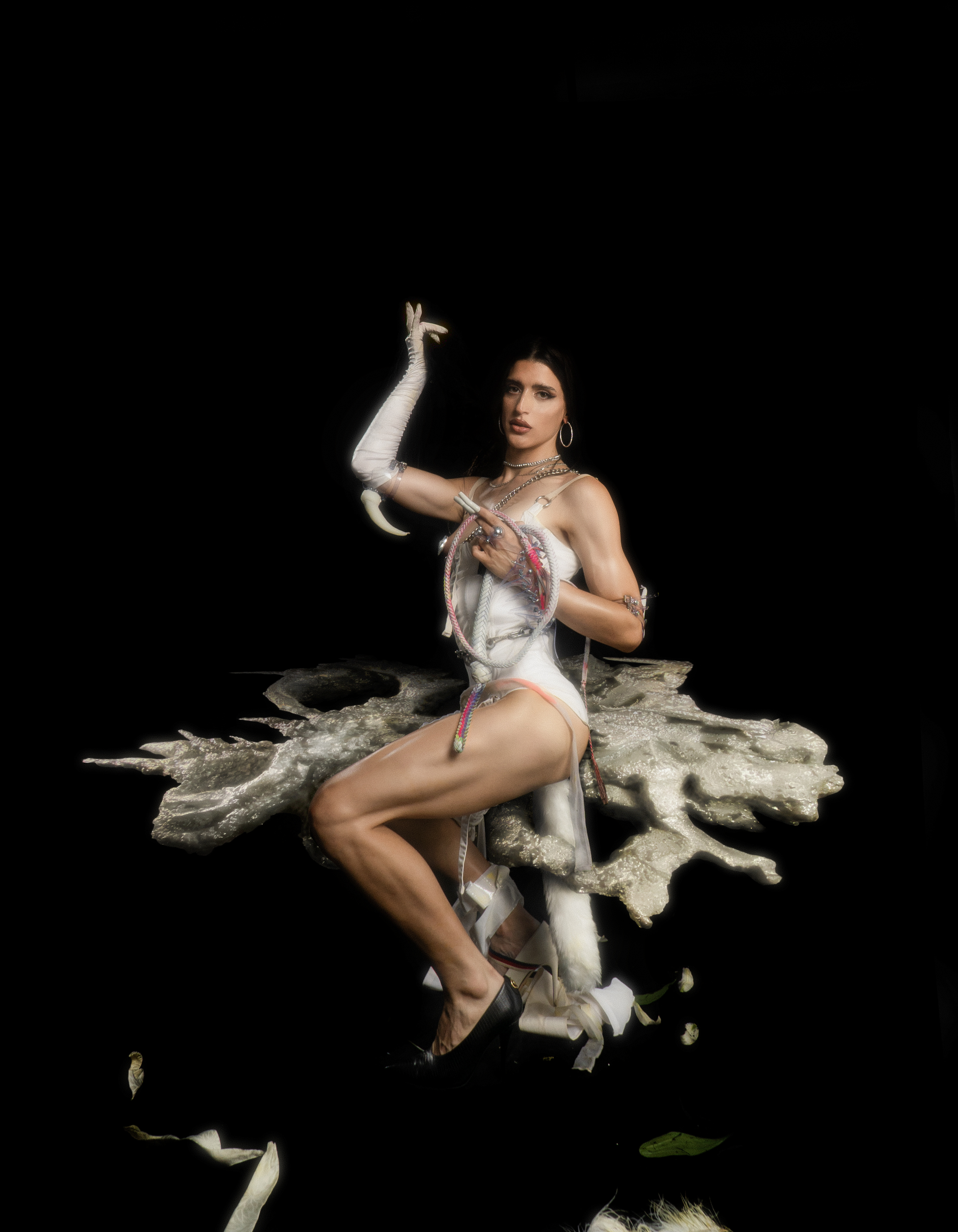 ARCA
Arca is one of the world's most transformative musical talents. Since breaking through with her 2012 EPs Stretch 1 and Stretch 2, she's created an unprecedented body of work drawing from club music, experimental noise, and the ballad tradition of her native Venezuela, while reaching beyond music to encompass performance, visual art, and technology. She's collaborated with Björk, Kanye West, FKA twigs and worked with the Weeknd, Frank Ocean, Rosalía, and Sia. She's stretched contemporary music's sonic boundaries and helped set the sound of her era. As a Latinx nonbinary trans woman, she's redefined the role of the diva for a new generation.

FOUR TET
Four Tet is the electronic outlet for the solo work of UK artist Keiran Hebden. Their first single was the 36-minute "Thirtysixtwentyfive" on Trevor Jackson's Output Recordings label (1998). Dialogue was Four Tet's first full-length album, fusing hip-hop drum lines with dissonant jazz samples. Hebden has also remixed artists including Madvillain, Bloc Party, Super Furry Animals, Beth Orton, Badly Drawn Boy, The Notwist, Boom Bip, Kings of Convenience, and Radiohead.

 BEN UFO
Over the past five years, Ben UFO has acquired a deserved reputation as one of contemporary dance music's most daring and wide-ranging selectors, with his keen ear and razor-sharp technical abilities enabling him to cut between eras, lineages and mixing styles with dazzling ease and fluidity.
Having cut his teeth in early dubstep and drum 'n' bass, his roots lie in UK rave culture–yet his selections cast the net wider, drawing new mutations of this culture into the orbit of house, techno, and other global dancefloor sounds. In the club, his sets somehow manage to be simultaneously considered and raucous, sliding from sidewinding broken rhythms into an irresistible four-to-the-floor groove, or broadsiding you with unexpected tangents, old favorites, and bizarre secret weapons.

JLIN
Jlin is one of the most prominent female producers of the current generation. She grew up in Gary, Indiana, just 20 miles from downtown Chicago. Though previously using samples in her work, she now refuses to, and her tracks are composed of all original material.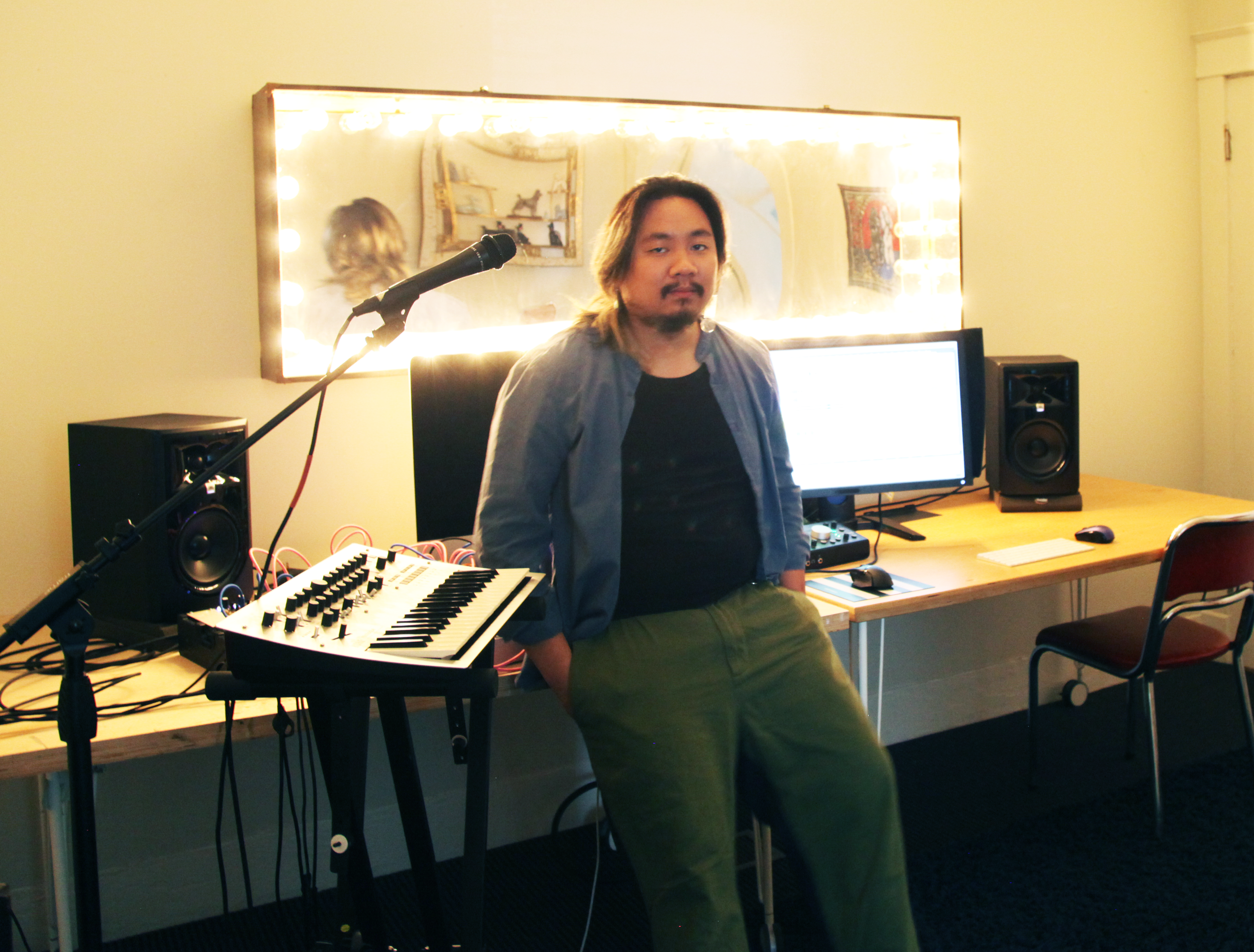 Phong Tran
Phong Tran is a Brooklyn-based composer and visual artist. His work revolves around emotional experiences in nonphysical spaces. His most recent album The Computer Room is an acknowledgment to virtual worlds, video games, message boards, and the people that filled them in the early 2000s. His practice is as much curatorial as it is creation as he places his wide influences in full display combining elements across genres and mediums.
Phong performs in MEDIAQUEER, a synthesizer and violin duo formed in 2018 with Darian Thomas. Phong's solo work has been released through New Amsterdam Records, people | places | records, and slashsound. He has also recently performed as part of Bang on a Can's Long Play Festival in Brooklyn, New York, and Loud Weekend at Mass MoCA.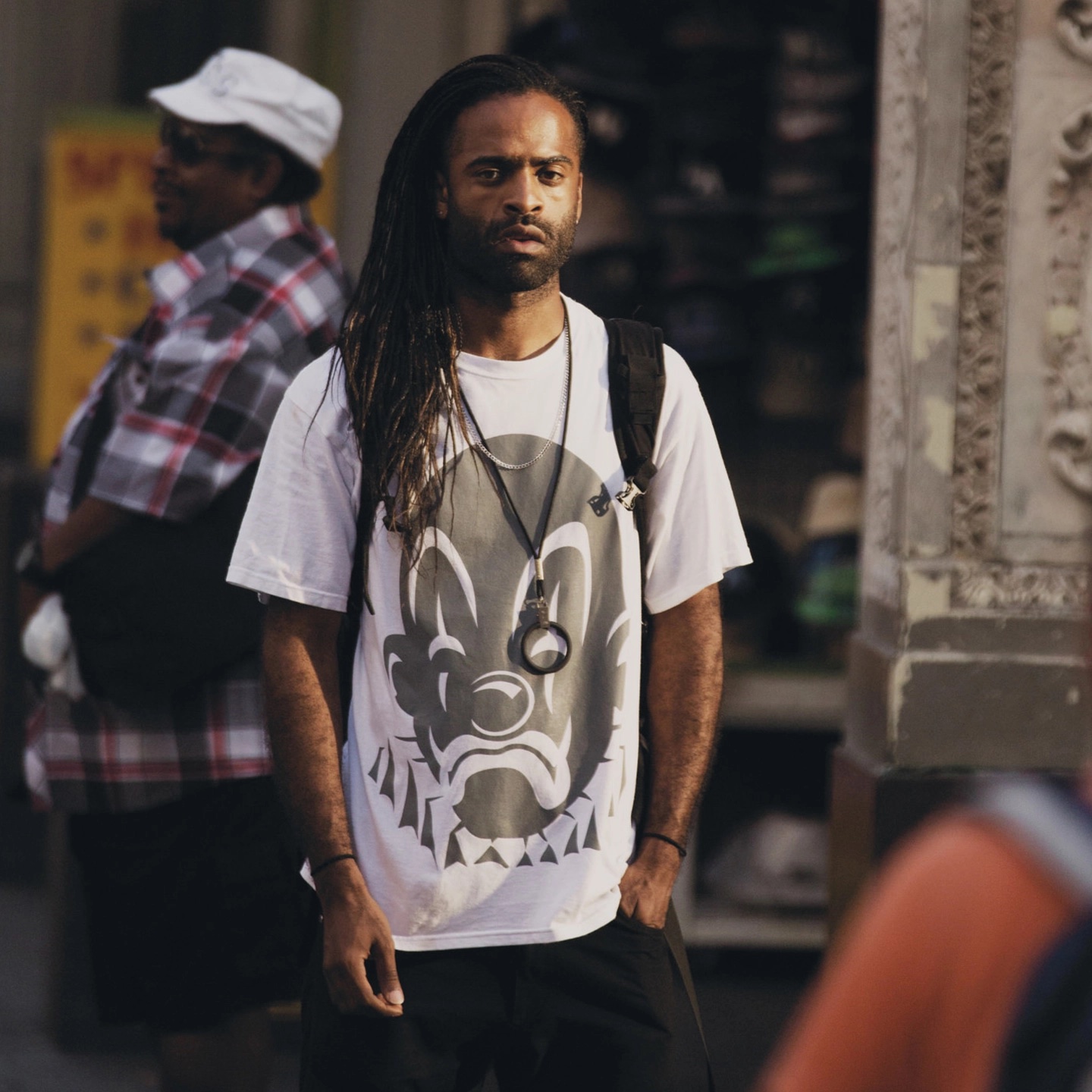 BGI DJ (fka Total Freedom)
Big Gay Idiot DJ fka Total Freedom is a multidisciplinary artist, DJ and producer based in Miami. BGIdj was a founding member of Fade to Mind, a Los Angeles-based music label, and a resident DJ at New York's Gh20G0th1K parties since their inception. BGIdj was the creator of WILDNESS and Grown, two popular weekly underground club nights in Los Angeles and was also a resident at the city's beloved Mustache Mondays. More recently the parties Melting Point in NYC, Evian Christ's Trance Parties in the UK and PDA in London have claimed BGIdj as a part-time resident. Known for collaborations, BGIdj has worked with fellow artists including Ryan Trecartin, Isa Genzken, Arca, Wu Tsang, Xavier Cha, Boychild, Josh Johnson, Kelela, Akeem Smith, and Jason Moran.

HYD
Hyd burst through cracks in the surface of pop music with their self-titled EP in the fall of 2021, marking the emergence of a lifetime of underground materials. Through whispered vocals, ethereal drips, sharp drops and heavy synths, Hyd leaked out.
An elusive force, deeply enmeshed in the art world and music communities, Hyd dedicated their practice to
reinventing systems–systems of communicating, systems of sexuality, systems of interacting with our environments. Whether through large-scale sculptural practice, where they create fluid, transformative art installations for galleries across America and Europe, or through clear transmissions with the natural world, Hyd understands the need to fortify relationships with compassion. Always curious, always evolving, always looking inward. Hyd's debut album emerges late 2022.
INSTALLATIONS

SUB | Kurt Hentschläger
OCT 20 – DEC 31, 2022
Set in complete darkness, SUB is an immersive, meditative environment. Embarking into pitch black, visitors are invited to drift off into an ambiguous state of sensory deprivation and overload, disrupted only by bright bursts of animated abstract forms and patterns. This is a timed-ticket experience.
Read more

Hannah Perry: Rage Fluids
OCT 22 – FEB 19, 2023
The massive, labyrinthine sound sculpture flows from solid to liquid as its surface pulsates, distorting the viewer's reflection as subwoofers rumble with increasingly violent menace. The effect is physical and destabilizing, reaching a point just before the metal frame is torn apart by vibration before retreating to calm, stable silence.
Read more
WHAT TO EXPECT
Parking: Please park in our gravel parking lot or parking garage located next to the 8th Street Market at 801 SE 8th Street. Parking is free. Note: There is an 8′ height limit for the garage.
Fun Food and Drink: Hungry or thirsty? Enjoy the culinary creations of the Momentary Food Truck and fun beverages from the RØDE Bar before and during the show. No outside food or beverages will be allowed. Bring your credit or debit cards as we're 100% cash-less. A Valid ID is required and will be checked for all alcohol purchases regardless of age.
Photos and Video: No professional photography or video recordings will be allowed. Capture your favorite concert moments with your phone. Please leave professional cameras, drones, selfie sticks, tripods, detachable lenses, and audio or video recording devices at home.
Prohibited items will not be admitted or checked. Please leave these items at home or in your locked vehicle.

Bags larger than 6.5" x 6.5" x 6.5", coolers, and ice chests.
Firearms, knives, weapons, chains, spikes, and sharp or pointed objects. Laser pointers, glow sticks, and illuminating objects are strictly prohibited.
Prohibited substances of any kind.
Glass or metal bottles, cups, or glasses
Chairs or blankets
Pets
FAQS
What time will the music start each day?
Music will start at 8 p.m. Thursday, Friday, and Saturday. Music will start at 4 p.m. on Sunday. Gates will open prior to the music beginning.
Where does the Momentous take place? 
Momentous takes place at the Momentary in Bentonville, Arkansas (507 SE E St). Each day's performance will have a different location across the Momentary's campus. Expect a mix of inside and outside locations across the four days. Specific locations and information will be sent out closer to date.
Is a ticket needed for each day I want to attend or is there a 4-day festival pass?
Tickets are sold by day. There is not a ticket option for multiple days. Performances on Sunday October 23 will be free to all with no ticket required.
Are ticket sales final?
Ticket sales, including ticketing and handling fees, are final and non-refundable. (Full ticket policy available online here.) If Momentous is canceled due to unforeseen circumstances, ticket buyers will have the option to receive a full refund.
Can I volunteer at Momentous?
Yes! Learn more about volunteering at the Momentary at theMomentary.org/volunteer or email Volunteer@CrystalBridges-theMomentary.org. Advance training is required.
I'm a journalist on assignment and/or a professional photographer. How do I obtain a media pass?
We'd love to have you! Email your request to Media@theMomentary.org by October 1 to be considered.
Are cameras and video recording devices allowed?
Professional cameras, drones, selfie sticks, tripods, detachable lenses, and flash photography are not allowed. No audio or video recording devices. Point-and-shoot cameras are permitted.
We ask that you refrain from using your phones and other devices during the live performances at Momentous, as they are disruptive to both patrons and performers. Professional photographers MUST obtain a media pass in advance—email us at Media@theMomentary.org.
Additional questions?
Contact the Momentary's Box Office at (479) 657-2335, or by emailing BoxOffice@theMomentary.org
HEALTH POLICY + ENTRY REQUIREMENTS
We continue to monitor local COVID-19 trends and government health guidance. As of now, proof of COVID-19 vaccination, testing, and masking are not required to attend this show. However, by purchasing tickets to this event, you agree to abide by safety protocols in effect at the time of the event, which may include wearing face covering, providing proof of vaccination status, and/or proof of negative COVID-19 test. Please monitor our website for updates; protocols are subject to change.
Sponsored by Visit Bentonville