Momentous
An electronic music festival

Experience a World of Electronic Sound
EDM. DJ sets. Killer beats. Electro-pop spectacle, food, retail, raves, and more: experience firsthand how digital music confronts our analog world in this one-night music festival in Bentonville, Arkansas.
Featuring over ten internationally acclaimed artists and local stars from across the full spectrum of electronic music, Momentous is your chance to connect to what's happening today in the global music scene.
Immerse yourself in EDM, dance, live instrument sets, rave experiences, Rin Peisert's interactive performance series Relative Intensity Noise, pop-up food and drink experiences by Rabbit Hole NWA, and more.
Don't know what electronic music is? Come find out. And EDM experts: prepare to be amazed. With fantastic artists joining together with the Momentary's state-of-the-art production tech and high-energy performance spaces, we promise you've never heard electronic music like this.
See you there.
TICKETS
Momentous Festival
Ages 18+ only.
$68 General Admission
$55 Member
$45 Students*

Pre-Party + Momentous Bundle
Add Official Pre-Party tickets to your cart during checkout to bundle and save!
$96 General Admission
$83 Member
$73 Student*

Reserve your spot online or by calling the Box Office at (479) 657-2335 today. 
* Student tickets available to all guests under 17 or those with a valid student ID, presented upon entry.
Join today to enjoy priority access to concerts and member-only events all year long.
Please allow 24 hours for new memberships purchased online to process before purchasing your member-priced ticket. To purchase your membership and tickets together today, call our member priority line at (479) 418-5728 or by emailing Memberships@CrystalBridges-theMomentary.org.
2024 LINEUP
Dirtwire | Mura Masa
Acid Katz | A Hundred Drums | Balkan Bump | Ben Frost | Canabliss | Flintwick
K+ Lab | Sofia Kourtesis | Trooko
With local support from:
Classic Flow | Trippy Hippy
2024 ARTISTS & EXPERIENCES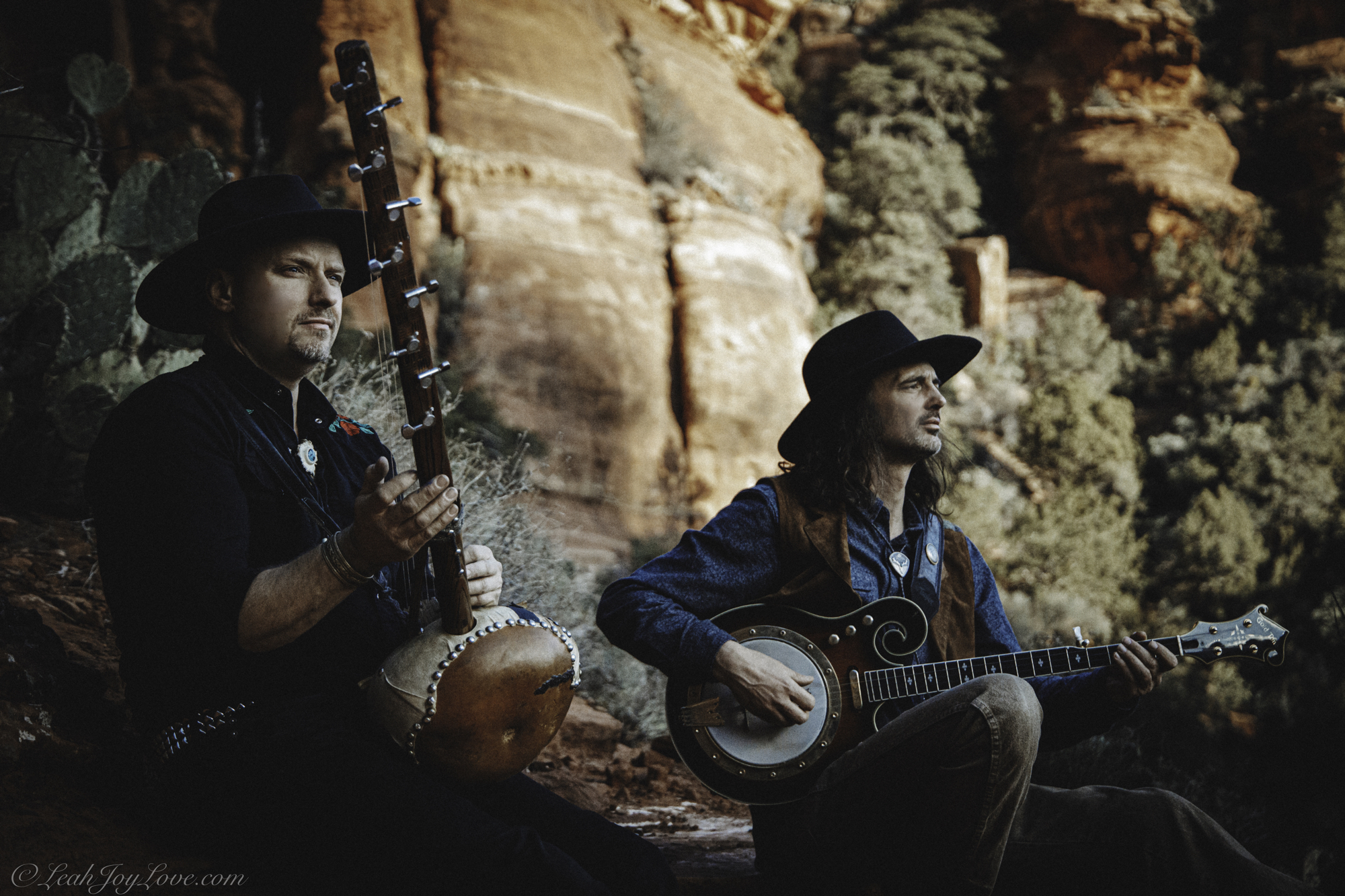 DirtWire
Dirtwire stands poised between ancient Mother Earth and modern technology, a blend of ethnomusicology and the psychedelic trance state, gut-bucket delta blues, and what the band variously dubs "back-porch space cowboy blues, swamptronica, and electro-twang." It's a sound informed by Dirtwire's travels and performances around the globe, where East meets West and North joins South. From the favelas in Brazil, Femi Kuti's Shrine in Lagos, Tokyo's bluegrass clubs, Ayahuasca ceremonies in Central America, Gamelan performances in Bali, desert festivals in the Australian Outback, and the 20th anniversary of Kazakhstan's modernized new capital Astana, the band spreads its message by building bridges across musical cultures in their own unique way.
Dirtwire plays an array of instruments both ancient and modern, including West African kamale ngonis, jaw harps, space fiddles, whamola basses, Rickenbacher electric 12 string guitars, bowed Banjos and mouth harps from around the globe, all interwoven into modern laptop beat creation. Hailing from the underground west coast electronic bass music scene Dirtwire finds itself at the forefront of experimental electronic music production mixing in their wide array of world instruments with sampled beats and 808's. Dirtwire's live shows are a communal psychedelic journey, ranging from down home boot stomping get downs, to bass and blues electronic mashups, to ethereal cinematic beat driven soundscapes. Woven into each is the exploration of where live instruments meet computer production, and where tradition meets experimentation.

Mura Masa
An undeniable trailblazer of his generation, Mura Masa has just produced a global hit with PinkPantheress' & Ice Spice's 'Boy's a liar Pt. 2' as well as capturing the zeitgeist with recent credits for the likes of Shygirl, Oklou, Eliza Rose, and more. This new chapter of music follows his recent Jersey club inspired single 'Whenever I Want' (R1's Hottest Record) and Mura Masa's critically acclaimed third studio album demon time, which saw the in-demand producer channel hedonistic themes and nuanced subcultures into thrillingly futuristic pop, connecting the dots between his genre-shaping Soundcloud origin story and the new wave of electronic music as it exploded on platforms like TikTok. Continuing his ever-growing list of blockbuster collaborators, demon time featured the likes of Shygirl, Lil Uzi Vert, PinkPantheress, Gretel Hänlyn, Erika de Casier, Pa Salieu, and more.
Mura Masa has always resisted simple categorization. He has been featured on Forbes' illustrious 30 Under 30 list and is a platinum-selling, Grammy Award-winning (and four-time nominated) artist, who has surpassed two billion streams and headlined shows at the likes of Alexandra Palace and Warehouse Project. From his quiet upbringing in Guernsey to some of the world's biggest artists jumping on tracks across his catalog, Mura Masa has always looked toward where things should be heading. A young artist determined to make a difference, Alex has been working hard on constructing a creative hub and arts space called The Pond in Peckham which will act as a studio base for emerging artists and peers in London. He also co-founded the 3T training scheme in 2020, designed to provide training and opportunity for underrepresented groups in the touring and live sector. The goal remains a constant in an always-unpredictable career: to capture 'that' moment in pop culture, to make it Mura Masa's own, and to push things forward.
Acid Katz
Image and bio coming soon.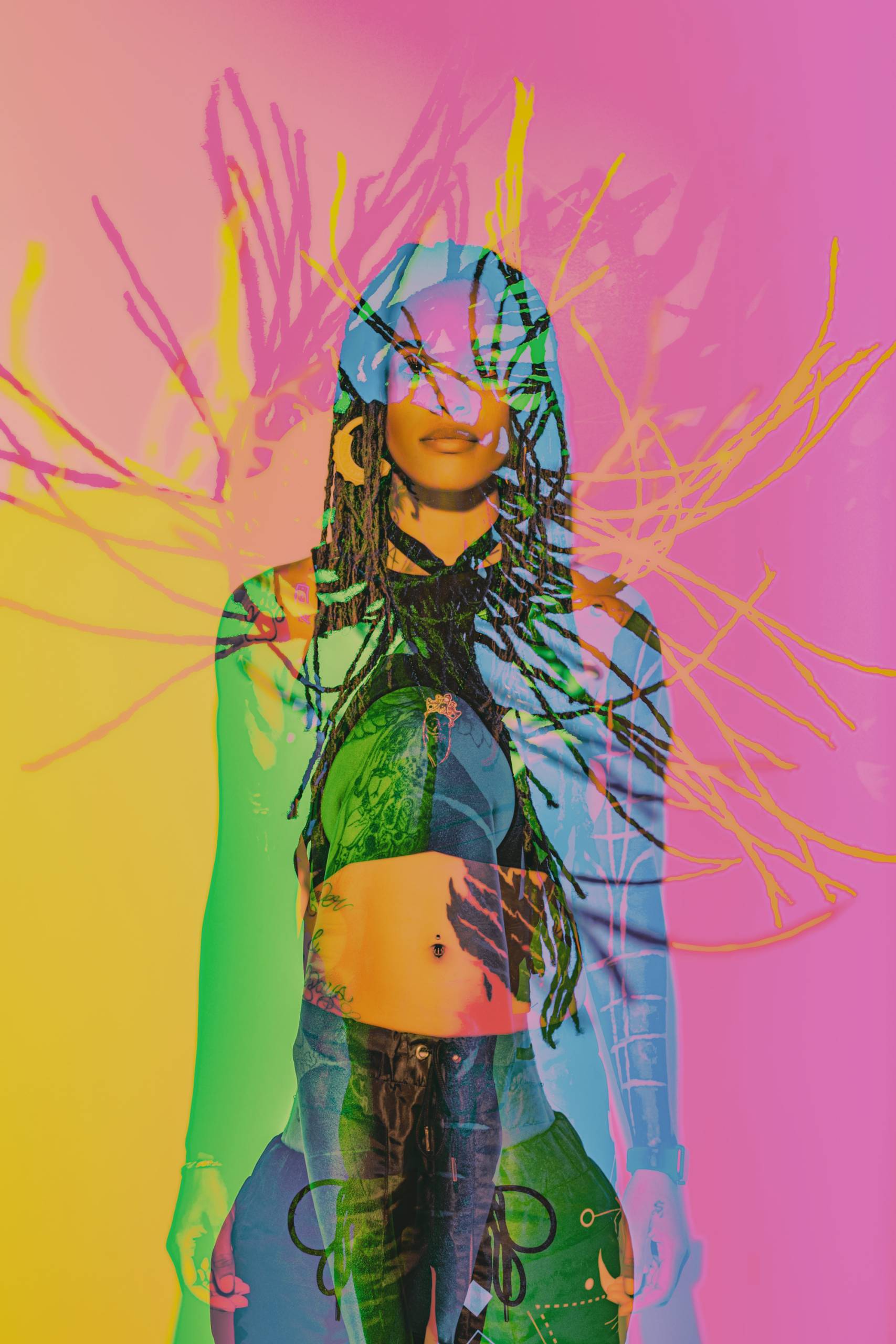 A Hundred Drums
Stomping the stage in a tangle of hair and a blur of motion, her high-octane live show is the result of years of searching for that perfect primal pulse that connects humans on the dance floor. Gabrielle Watson has been cultivating a sound that moves with the times but also continues the narrative of the scene from the birth of electronic music to its journey across continents, vanguards, and movements. After a decade of crafting her sonic signature in cutting-edge spaces, A Hundred Drums has emerged onto the main stage to bring the sounds of the underground to the masses.
In early Summer 2021, A Hundred Drums released a politically potent EP on ZEDS DEAD's Deadbeats label. Enough Is Enough outlines the struggles of being Black in America, set against the backdrop of police violence, systemic racism, and the protest movement still pervasive in a world one year removed from the death of George Floyd. Unlike anything the powerhouse bass label has ever released, a mini-documentary companion piece gave fans an inside look at the making of the record. Through it, Watson tells the story of her own mistreatment at the hands of the police and the genesis of the music and message she so desperately needed to convey. In an industry saturated with vapid party anthems, A Hundred Drums chose to use her platform to deliver substance alongside sound.
Watson cut her teeth in dark and sweaty basements showcasing icons of the UK dubstep and drum & bass scenes and has traveled to far-flung psytrance festivals to hone her mixing skills. 'AHD' now gets to share lineups with some of the biggest acts in all of electronic music and collaborate with some of the most sought after producers and vocalists across a multitude of genres. She kicked off 2022 as a handpicked support act for REZZ's blockbuster North American tour. She then went on to an unbelievable run through the summer festival circuit including Okeechobee, Lightning in a Bottle, Summer Camp, Electric Forest, Shambhala, and double dates at the Gorge at Beyond Wonderland and Bass Canyon, among so many others. A series of singles, collaborations, and mixes stack up in the pipeline, and a brand new chapter-defining body of work is coming soon. A Hundred Drums has arrived and with her comes the promise of a new generation of bass producers in ascendence.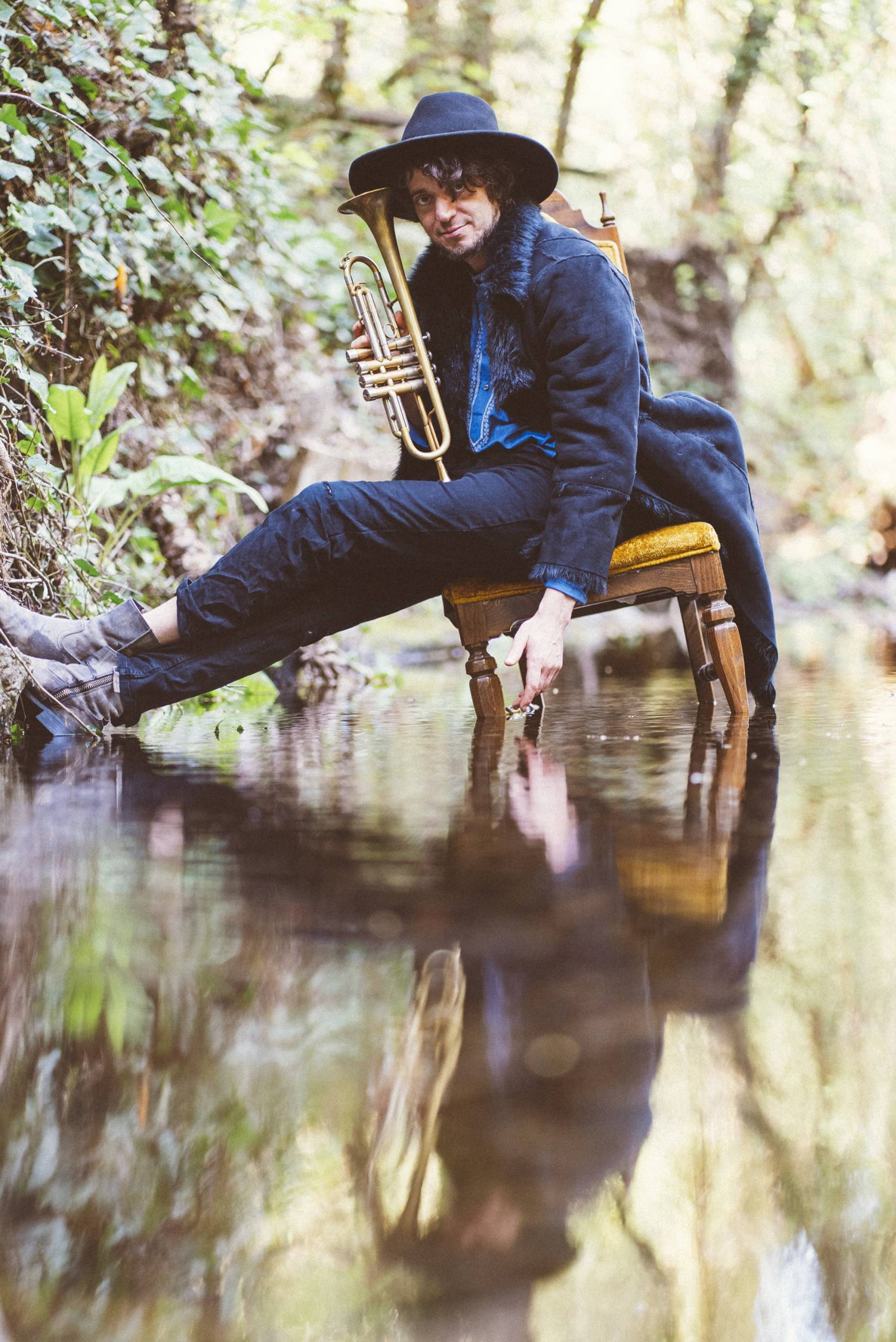 Balkan Bump
Balkan Bump is the global electronic music project orchestrated by trumpet player, producer and ethnomusicologist Will Magid.
Balkan Bump's music fuses heavy electronic production with global music influences including traditional Balkan brass melodies, Middle Eastern sounds and American hip hop. The Balkan Bump live show highlights Magid's expertise as an orchestrator, ranging in size from a solo performer to a 12-piece band featuring a menagerie of global instruments including sitar, saz, oud, clarinet and trumpet. The live performance's popularity has brought the project to global renown with performances at the world's biggest music stages including Coachella, Bonnaroo and Lightning In A Bottle, as well as beloved jazz, blues and world music festivals including Harvest Music Festival and CA WorldFest, and numerous appearances at Colorado's famed Red Rocks Amphitheatre.
Balkan Bump debuted with the single "Aymo" alongside famed Slovenian producer Gramatik and American hip hop royalty Talib Kweli. Gramatik quickly championed the new project, unveiling Balkan Bump's live show on his Re:Coil Tour and releasing Balkan Bump's debut EP on his Lowtemp label imprint. Since then the Balkan Bump project has gone on to collaborate with global and live music projects Beats Antique and Moon Hooch; international electronic music superstars CloZee, Fakear, & Manic Focus; and American hip hop icon The Gift Of Gab (Blackalicious). Balkan Bump has been featured in Billboard Magazine, NPR's The World, The San Francisco Chronicle and Magnetic Magazine. In 2020 Magid curated a series of global music mixes for Los Angeles-based Dublab Radio under the Balkan Bump alias.
As a solo artist, Will Magid has collaborated and performed with artists including Bonobo, Erykah Badu, Pretty Lights, and soul music legend Solomon Burke. He has led numerous jazz and global music outfits including his eponymous soul-funk band's seminal Alligator Spacewalk album in 2016, and the 2017 neoclassical exploration Lunar Conquest Suite. His music has been featured in campaigns for global brands including Warner Brothers, Uber, Porsche, HP, Vogue, GoPro and Ubisoft. Magid graduated from The UCLA Herb Alpert School of Music with a degree in Ethnomusicology.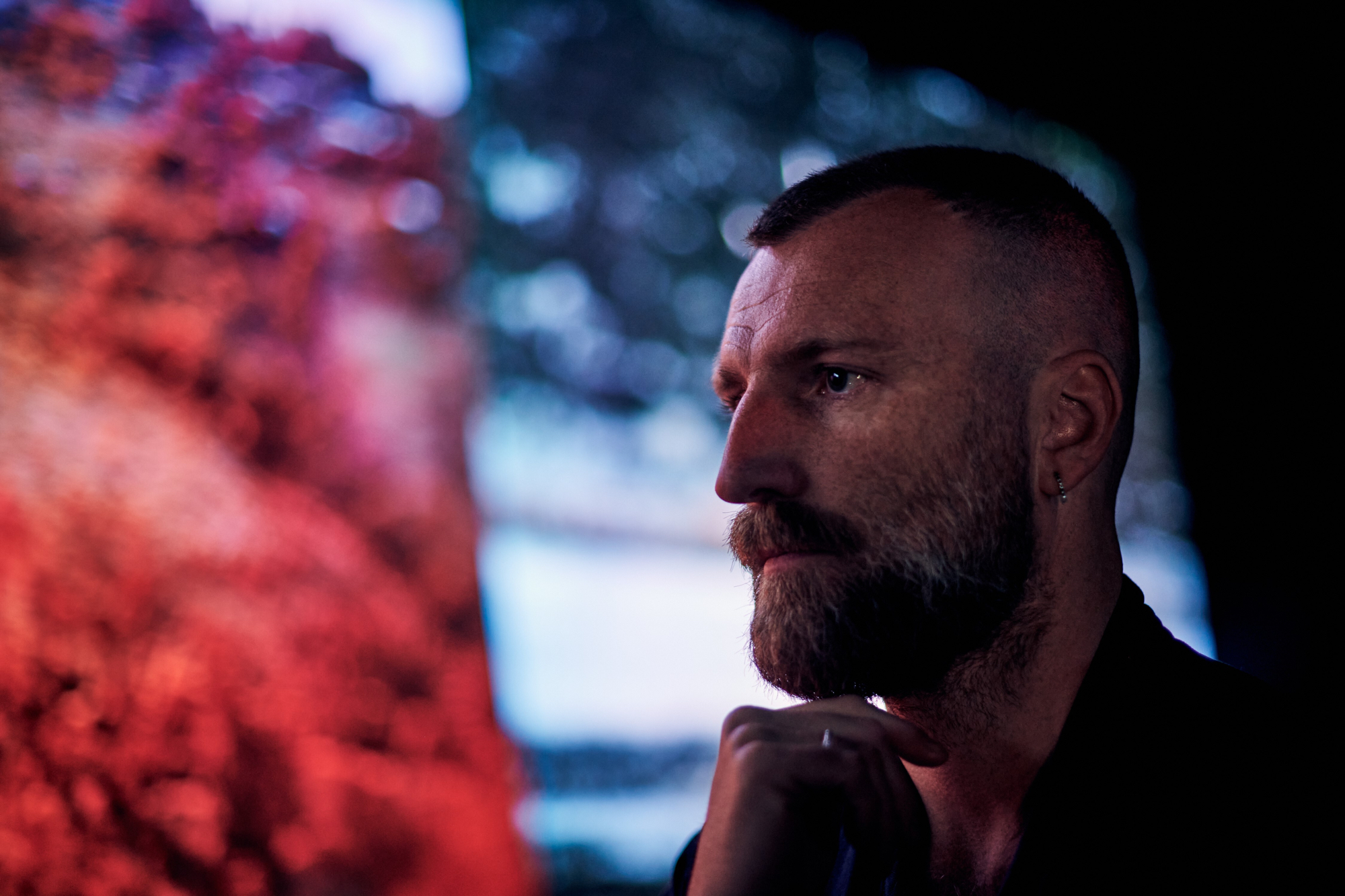 Ben Frost
Ben Frost is a composer, sound artist, and stage director. His work includes the studio albums Theory of Machines (2007), By The Throat (2009), AURORA (2014) and The Centre Cannot Hold (2017) and spans an array of other forms including live performance, collaborations in dance, theatre, and film; where has composed several scores including the Palme d'Or-nominated Sleeping Beauty by Julia Leigh, the cult series' Dark, 1899, and Raised By Wolves with Director Ridley Scott. In 2011 Frost was awarded a fellowship from the Rolex Arts initiative, which resulted in several years of mentorship from electronic music pioneer Brian Eno.
Over the past decade, Frost has collaborated extensively with the Irish artist Richard Mosse to produce three multi-channel video and sound installations: The Enclave (2013), Incoming (2017), and Broken Spectre (2022). He has written and directed two operas, The Wasp Factory (2013) and The Murder of Halit Yozgat (2021), a collaboration with London-based research agency Forensic Architecture. He is a frequent part of the American band Swans. In recent years Frost has expanded his work to include several large-scale installation projects, exploiting the pure physicality of sound.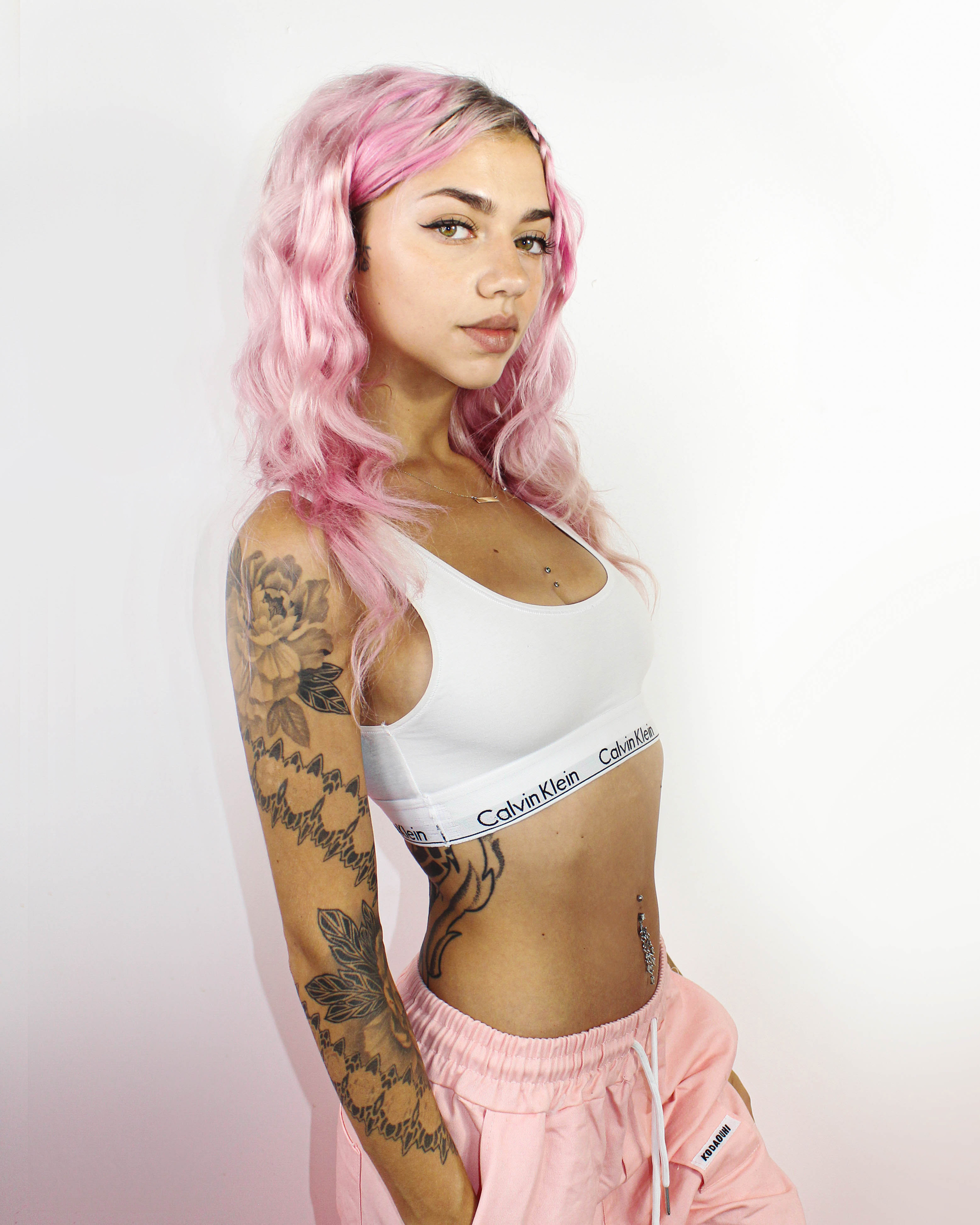 Canabliss
Hailing from Toronto, Samantha Infusini, or Canabliss, is a born creative to her very core. With what can only be referred to as an artistic eye, her background is a colorful palette of different mediums, ranging from photography, music, and immersing herself in the digital world through video games.
Canabliss has also earned the title of an autodidact, otherwise known as a self-taught musician. Although her deeply rooted love of electronic music originally sparked the Canabliss project, her honed production skills speak loudly for themselves through the music she releases today.
Quickly garnering attention, her sound resonates throughout all corners of the music community. Much like her passion for all types of artwork, her music is not caged to any one genre and floats primarily between experimental and future bass. Carving out her own space to express and empower, Canabliss has already brought her engaging sets to the live stages and is well on her way to sharing her creative vision to the masses.

Flintwick
American producer and multi-instrumentalist Brady Cagle bridges the gap between stimulating sound design and dancefloor-shaking rhythm with his hallucinatory audio trip into the world of Flintwick. This omni-genre glitch wizard juggles the mind's expectations every inch of the way, while keeping the listener engaged in a stream of funky movements, infectious grooves, and satisfying releases proven to make bodies move. Weaved through his meticulously designed textural components and squishy wubs, are unmistakable years of music theory training and dedication to his craft that create an immersive sound that has no boundaries on the dance floor.

K+ Lab
K+Lab, aka Captain K+Lab has been rocking dance floors and bringing the beats to the masses since he first burst onto the scene with his debut album Spacedirt in 2013. K+Lab's sound draws from a seemingly endless array of influences blending the dark with the light, the soul with the heavy, and the funk with the chunk. Unlike anything else occupying the sonic landscape today, armed with his signature keytar, K+Lab's incredible live performances have seen him conquer dancefloors across the globe, including the US, Canada, Australia, Germany, France, UK, South America, and his native New Zealand.
With four full-length albums including The Worldly's (2016) on Gramatik's imprint (Lowtemp), The Booty Galactic (2018), his latest, Beasts (2022), on The Funk Hunters label (Westwood recordings), and a steady release schedule of EPs, collabs, and remixes, K+Lab solidified himself as the bestselling Glitch Hop artist of 2017–2018 on the Beatport charts and was nominated twice for "Best electronic album" at the New Zealand music awards. 2022 saw K+Lab return to the stage and continue to push his sound even further into the cosmos. Hold tight and get ready for the next era and supersonic sounds of Captain K+Lab.

Sofia Kourtesis
Peruvian-born, Berlin-based producer and DJ Sofia Kourtesis will release her third EP Fresia Magdalena on Ninja Tune's Technicolour imprint in 2021.
Previous EPs Sofia Kourtesis (2019) and Sarita Colonia (2020) were released via the excellent Stockholm-based label Studio Barnhus run by Kornél Kovács, Petter Nordkvist and Axel Boman.
The Sofia Kourtesis EP received an 8.0 review on Pitchfork: "The kind of house music that skirts convention and renounces rote functionality without ever forgetting that its purpose is to make people move." Editorial support for Sarita Colonia EP also came from Pitchfork ("fluffy, cheerfully warped house with spoken snippets about Hollywood and lingerie, as well as soulful, winking vocals"), and Resident Advisor ("Sofia Kourtesis has an ear for offbeat samples, fuzzy-headed filter house and a certain tongue-in-cheek humour"); DJMag, Clash, NME, London In Stereo, and more.

Trooko
Trooko is a Honduran-born, LA-based Grammy Award, Latin Grammy Award, and 2022 SESAC Latina Producer of the Year Award-winning producer, mixer, and mastering engineer. He cut his teeth working with acclaimed music producer Switch on releases from Beyonce, MIA, Santigold, and Major Lazer, before stepping out on his own in 2017 to produce Residente's debut album. Since then, he's gone on to release his own original productions, along with collaborations with artists like Bad Bunny, Lin-Manuel Miranda, Thalia, and Bomba Estéreo. His musical work can also be heard in a variety of theatrical and cinematic projects, including The Hamilton Mixtape, In The Heights, and the animated film VIVO. Throughout his career Trooko has 10 Latin Grammy nominations and three Grammy nominations. He recently received yet another Latin Grammy nomination for Album of the Year for his works on DEJA by Bomba Estéreo.

Classic Flow
Classic Flow, a dynamic hip-hop collective hailing from Northwest Arkansas, started as a dream in September 2023 by a passionate DJ/dancer couple who initially connected through their shared love for hip-hop. During the 50th year of hip-hop anniversary, founders Van Dang (Poppin' Sunshine) and Ambrosia Johnson (DJ Afrosia) seized the opportunity to establish a platform that celebrates classic, raw hip-hop culture with their premiere even rhythms, rhymes and breaks. Since then, the rest is history.
Classic flow distinguishes itself by seamlessly merging the four elements of hip-hop (emceeing, breaking, DJing, and graffiti), delivering an electrifying experience that educates and entertains. Through collaboration with local/regional dancers, DJs, and Northwest Arkansas's pioneer breaking crew, Breaking Habits, Classic Flow aims to keep hip-hop alive and thriving. Since the collective's inception, they've performed alongside the esteemed NYC Collective, Espherat Asherie, and had the honor of opening for the legendary Wu-Tang Clan. Together, Classic Flow is on a mission to share and educate the masses on the timeless roots of hip-hop, ensuring that the culture continues to thrive for generations to come.

Trippy Hippy
Spencer Jones (Trippy Hippy) has been a pivotal member of the Arkansas bass movement since returning to his hometown from Los Angeles. With experience earned in the City of Angels, his DJ and production skills have since landed him gigs playing alongside artists such as Zed's Dead, Herobust, Kayzo, HE$H, Bommer, Truth, and more.
In addition to his regular event and festival bookings, Trippy Hippy also hosts a monthly residency and does frequent guest mixes for live broadcast and streaming platforms.