Mo Pros | Cocktail Class with Jared Wierman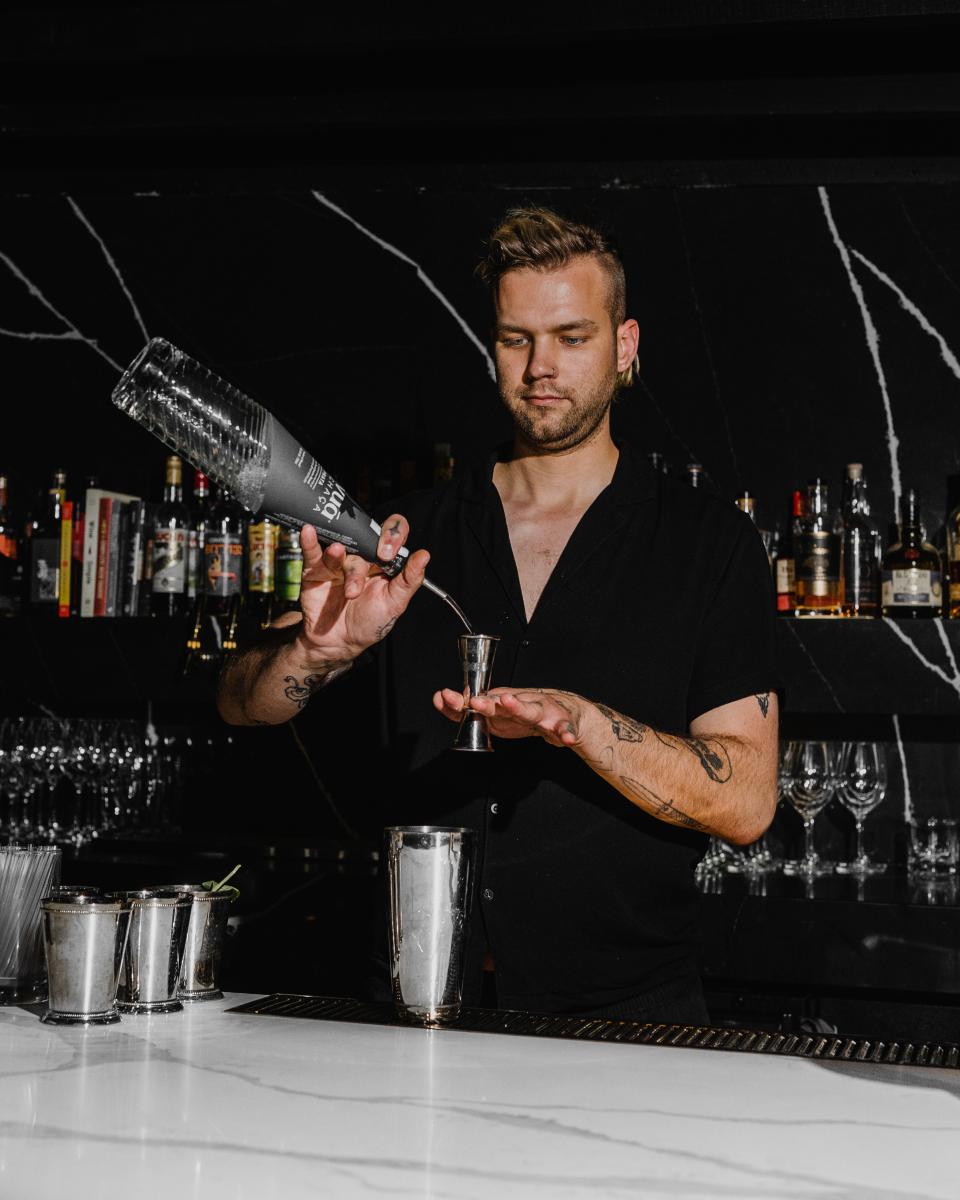 How do you spend your five-to-nine?
We know that the nine-to-five grind takes dedication. But, the interesting part of your day doesn't have to end at the office door. Make the most of your after-work hours and recharge in style with MoPros—curated experiences for creative professionals. Meet other young professionals, master new skills, and sample some of the best menus and experiences the area has to offer as we highlight the makers, entrepreneurs, and innovators making a difference in Northwest Arkansas.
This month, learn the secrets of crafting the perfect cocktail with multidisciplinary creative and Director of Wholesale and Special Projects for Pink House Alchemy Jared Wierman. You'll learn the recipes and techniques needed to create three specialty cocktails, taste and sample each one, and get unique insights into the local beverage and hospitality worlds.
Tickets are $25 ($20/members), reserve your spot online or with the Box Office at (479) 657-2335 today.
Must be age 21+ to attend.
About the Series
MoPros is a curated event series that highlights and promotes makers, entrepreneurs, and innovators helping to foster growth and making an impact in the Northwest Arkansas area. Join us the second Wednesday of each month for unique and innovative after-work experiences tailored to the young professionals community, including talks, mixers, workshops, and more.
ABOUT THE ARTIST
As a multidisciplinary creator, Jared Wierman has been creating music, art, design, and cocktail menu curation in Arkansas for the last decade with a background in architecture, a foreground in experimental music and performance art, and a professional center in cocktail bars and hospitality.
Jared has worked with some of the most artful and highly regarded bar programs in the Midwest and South, such as The Foreman, Vault, the Tower Bar, and others. He is currently the Director of wholesale and special projects for Pink House Alchemy, with which he is developing the future of flavor extraction with a special emphasis on his newest passion, non-alcoholic substitutions and RTD's.