New Orleans | Laissez Faire
Join us as we share and celebrate the power of communities in performance! We invite you to gather among artists and thinkers from across America's distinctive cultural landscape as a part of the Live in America Festival.
Laissez Faire is presented by the community of New Orleans.
This event takes place throughout the day, and moves from outdoors to indoors. Laissez Faire will take place in the North Courtyard from 10 AM—1 PM, and from 2—5 PM, then moves indoors to the RØDE House at 6 PM.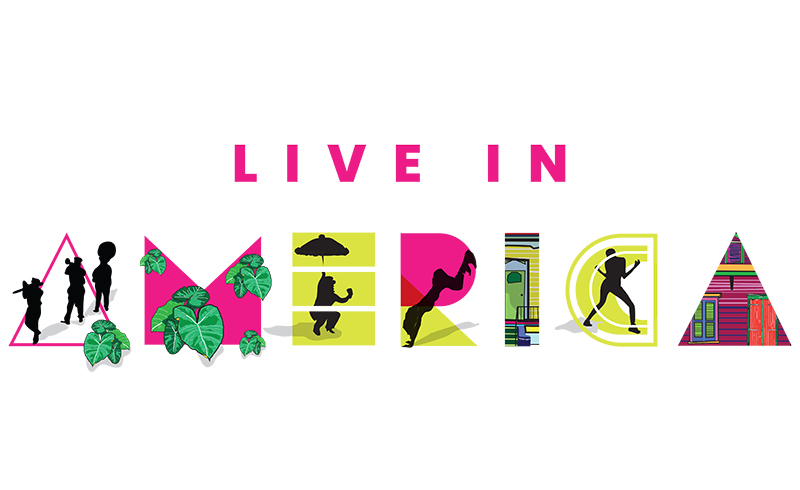 ABOUT Laissez Faire
Laissez Faire: over the course of one day forty folklorists, musicians, movers, Baby Dolls, culture bearers, and bounce artists share the art of their New Orleans' neighborhoods as their cultural practices shift from morning rituals to afternoon gatherings to late night celebrations.
There's not many places you can go where folks aren't familiar with New Orleans' Mardi Gras parades, gumbo, and even the infamous Bourbon Street. Sadly, most of the "why" behind these traditions gets lost amongst the laissez faire, the Big Easy culture promoted for visitors. Laissez Faire is a humble homage to everyday magic and street pageantry of the Crescent City neighborhood life.
Come to our Porch and learn a different history of Bulbancha.
Free, reservation required. Register online or with Guest Services at (479) 657-2335.
Learn more about this program, artists, and the New Orleans community here.
ABOUT LIVE IN AMERICA
The Live in America Festival is a free, two-week-long festival of live performance and cultural practice featuring more than 300 artists from a diverse array of communities across the US, its territories, and Mexico. Admission is free for all festival events, but reservations are required.
Live in America is a project of Fusebox (Austin, Texas). The 2021 Live in America Festival has been developed in partnership with the Momentary.
Live in America is supported by:
Sarah Simmons | Olivia Tyson | Stella Boyle Smith Trust, Catherine and Michael Mayton, Trustees