Northwest Arkansas | more like a hot pot less like a salad
Join us as we share and celebrate the power of communities in performance! We invite you to gather among artists and thinkers from across America's distinctive cultural landscape as a part of the Live in America Festival.
more like a hot pot less like a salad is presented by the community of Northwest Arkansas.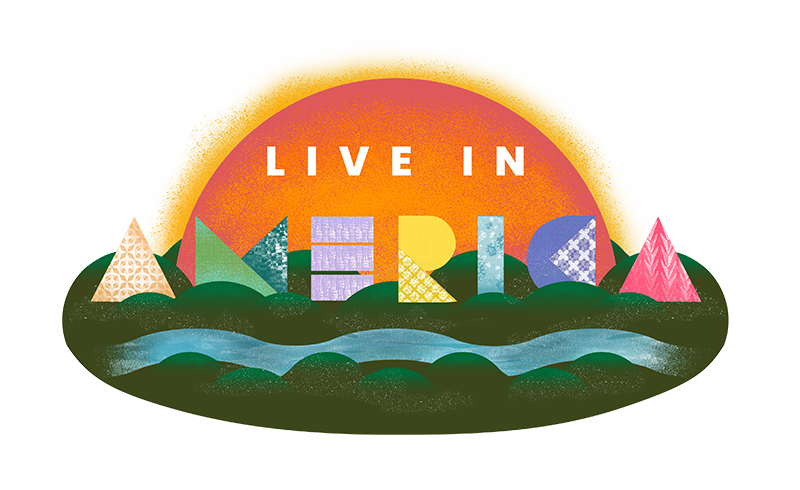 ABOUT more like a hot pot less like a salad
more like a hot pot, less like a salad is a collage of choreographed movement from the edges of the Ozarks. Rapid growth, transition, and commodification often keep the richness of the artsindividualized to our particular practices and communities. We may share the road, but not always the stage. To speak our stories in our own languages and through our own bodies, to listen and to share our deepest joys and passions, to be in concert with one another–this builds a resilient community. Featuring artists you know and love from right here in Northwest Arkansas, expect a range of dance styles – from traditional to social, individual to collective – with a twist. Join us in modeling the kind of generosity, recognition and space we wish to practice in both our artistic and non-artistic lives in an evening of celebratory dance with the people of our place.
Free, reservation required. Register online or with Guest Services at (479) 657-2335.
Learn more about this program, artists, and the Northwest Arkansas community here.
ABOUT LIVE IN AMERICA
The Live in America Festival is a free, two-week-long festival of live performance and cultural practice featuring more than 300 artists from a diverse array of communities across the US, its territories, and Mexico. Admission is free for all festival events, but reservations are required.
Live in America is a project of Fusebox (Austin, Texas). The 2022 Live in America Festival has been developed in partnership with the Momentary.
Live in America is supported by:
Sarah Simmons | Olivia Tyson | Stella Boyle Smith Trust, Catherine and Michael Mayton, Trustees