Courtyard Sessions | The House of Songs Presents One Penny Shy and The Irie Lions
Forget streaming—we all know the best way to find new music is to hear it live. That's why we decided to help bring some of the best new artists in Northwest Arkansas to you.
Come chill with us at the Arvest Bank Courtyard every Sunday afternoon this summer and discover your new favorite jams in this free, outdoor music series. From funk and soul breaks to immaculate LatinX harmonies, the best up-and-coming femme DJs to road-tested troubadours, every week will have you diving deeper with (and maybe ordering a round for) the rising stars all around us. Plus, with the RØDE Bar and the Momentary Food Truck just steps away, you'll have access to some of the best brews and bites in town.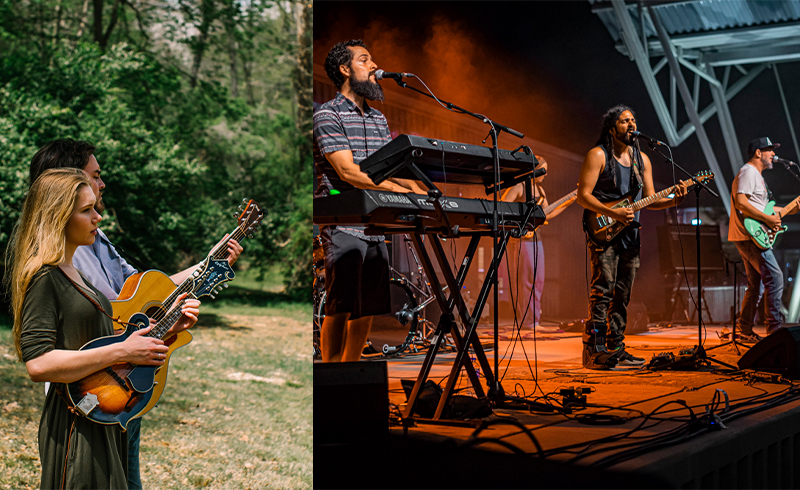 Kick off your Sunday evening this week with the folk pop duo One Penny Shy! Soulful and down-to-earth, this pair of supremely talented artists deliver a sound at home in both Arkansas and Ireland. Then, take the vibe to a funkier place with The Irie Lions. This Fayetteville-based reggae five-piece will get your feet grooving and your smile beaming for sure.
Free, no registration required.
WHAT TO EXPECT
Fantastic live music: What else? We'll be showcasing some of the best indie artists and rising stars the country has to offer.
Fun food and drink: Hungry or thirsty? Enjoy the culinary creations of the Momentary Food Truck and fun beverages from the RØDE Bar. Open Sundays 12 to 7 p.m. in the Arvest Bank Courtyard.
Happy Hour Sundays at Onyx Coffee Lab: Treat yourself and a pal to a drink at Onyx! When you buy one drink, get 50 percent off your second. Happy Hour is from 3 to 5 p.m. during Courtyard Sessions shows and Tuesday through Friday, 1 to 3 p.m., during the week.
Worried about the weather? Call the Inclement Weather line to check on any cancellations: 479.657.2488, or catch our Instagram and Facebook stories for the most up-to-date information.
Safety Precautions: Per the CDC's updated guidelines, we are requiring all visitors ages 2 and up and staff to wear a face covering indoors and for outdoor programs. Masks will be available upon entry for those who do not have one.
ABOUT THE ARTISTS
The Irie Lions
The Irie Lions are an original five piece reggae band based in Fayetteville, Arkansas. The soundscape of this group quickly becomes a rich and full setting for the ears with smooth vocals, bodacious hooks, catchy melodies, and funky grooves. The Irie Lions always prove to bring originality and good vibes to any stage.
​Each member comes from a different walk of life, but are one unit in sound and spirit. Hoping to take their life experiences and mold them into songs of inspiration, this group's mission is to bring life and understanding to the world in the form of great original music.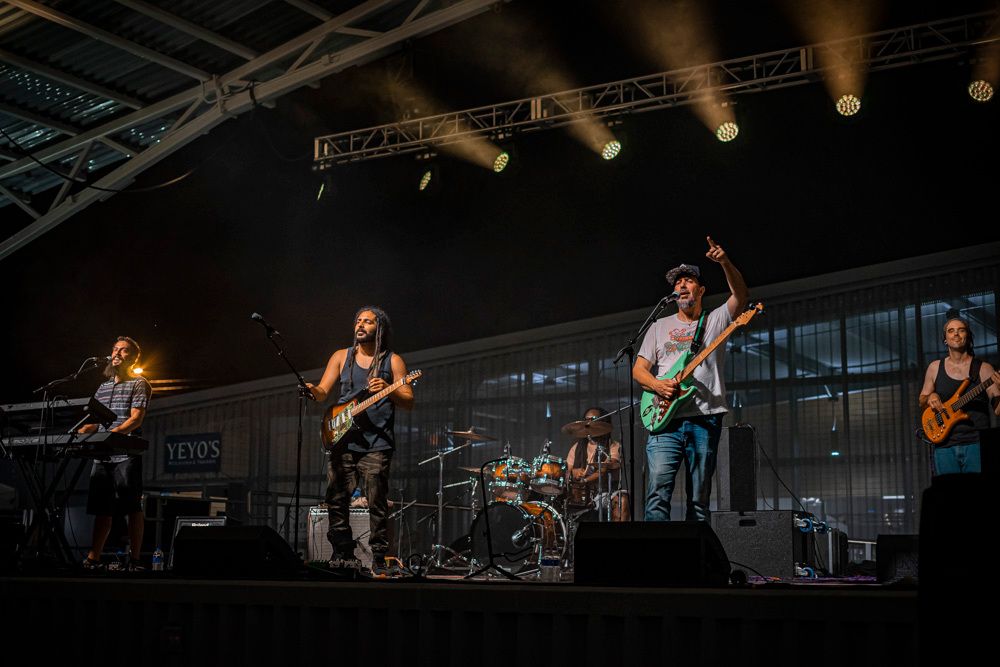 One Penny Shy
One Penny Shy is a dynamic folk group with two musicians from NWA at the heart of it all. Here's a little bit about our founding members:
Jacob has been playing around Fayetteville for nine years with names such as Randall Shreve and Barrett Baber. His guitar and vocal skills bring an unmatched energy to the room. He studied music at the University of Arkansas and incorporates his love for jazz and bluegrass into his performances.
Becky is a songwriter from Morrilton who has spent the last four years honing her style in NWA and forming the group One Penny Shy. She is an active member of both the City Sessions and the House of Songs communities. She studied music at Arkansas State University, where she developed a love for classical guitar and Irish folk music. These influences can be heard in her writing.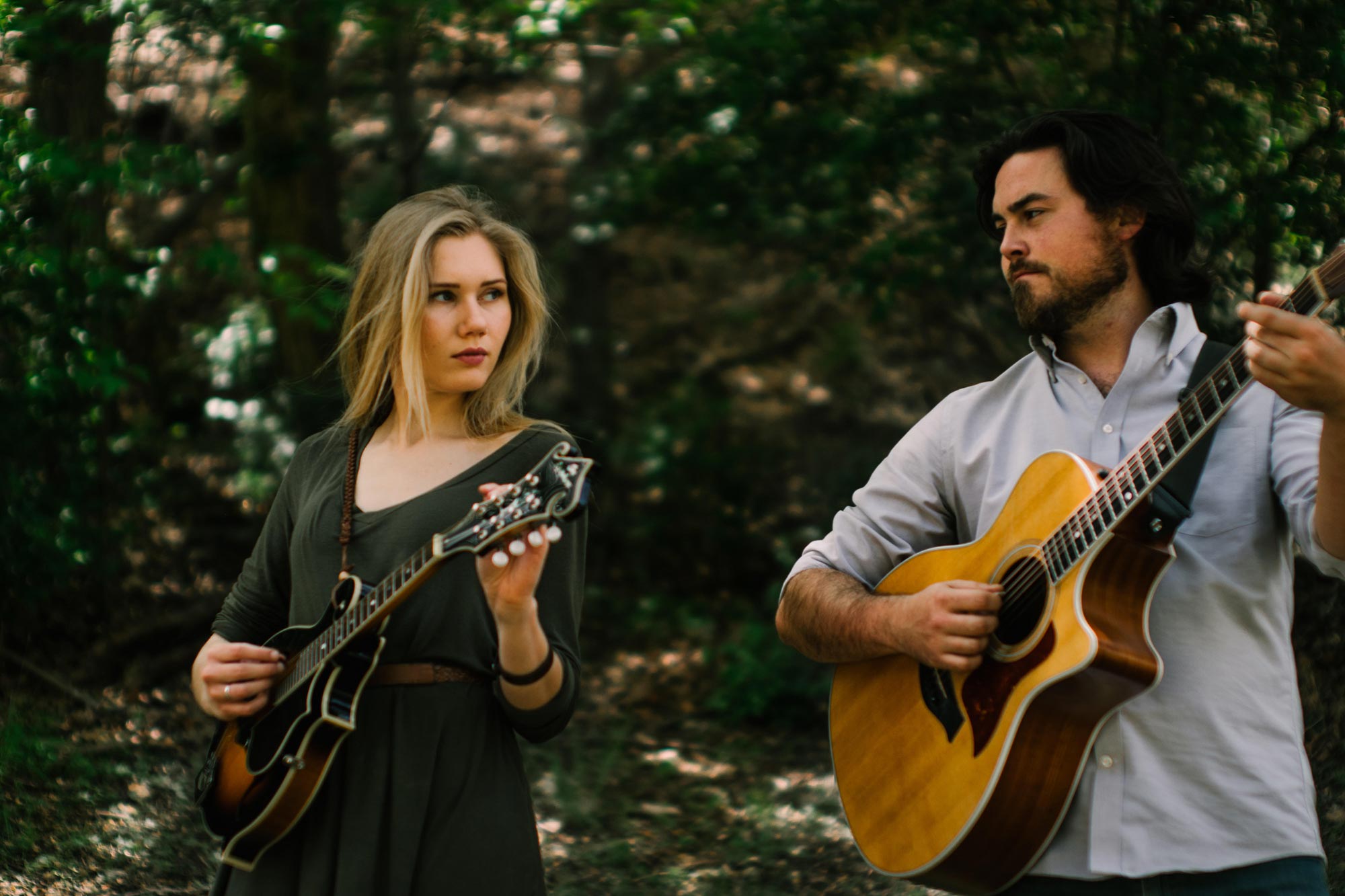 Presented in partnership with CACHE.
Sponsored by the Tyson Family Foundation.