Opaque Mirror & All These Things I Carry With Me | Rachelle Mozman Solano

As part of our focus exhibition Entre/Between, we invite you to come experience Rachelle Mozman Solano's Opaque Mirror (2017) and All These Things I Carry With Me (2020) in the Fermentation Hall at the Momentary from March 17th through April 2nd, 2023.
Free, no tickets required. Drop by any time during the Momentary's operating hours to see the works looping in a continuous sequence throughout the day.
ABOUT THE VIDEOS
Opaque Mirror (2017) and All These Things I Carry With Me (2020) are works that showcase the range of Rachelle Mozman Solano's video practice, from traditional linear narrative through assembled vignettes that present complex psychological portraits of the characters, their reflections on their migration histories and experiences, and their respective searches for belonging and connection. Together, the videos share diasporic experiences from the points of view of two Latinx subjects—Opaque Mirror's Paul Gauguin, a French-Peruvian artist, and All These Things I Carry With Me's Maria Teresa Solano, Mozman Solano's mother—across time and space from the vantage points of returning to one's ancestral homeland to find one's self (Gauguin's return to Latin America) and reflecting on one's experiences being racialized as other in a new adopted homeland (Solano).
ABOUT THE ARTIST
Rachelle Mozman Solano grew up in New York City and works between New York and Panama, the country of her maternal family. Starting often from her biography and family history Mozman Solano explores how the intersection of history, class and race forms individual experience. Her work is concerned with the convergence of ideology, mythology, economics and the psyche, through photographs and films that explore narrative as inherent to humanity and shaped by perception. Mozman's art is deeply informed by her clinical work in psychoanalysis. In 2021 she had a solo exhibition, All These Things I Carry with Me, at South Bend Museum, South Bend, IN. In 2020 Mozman released her monograph, Colonial Echo with Kris Graves Projects. In 2019 she had a solo exhibition, Metamorphosis of Failure at Smack Mellon, Brooklyn, NY. Mozman has been awarded residencies at LMCC workspace, Smack Mellon, The Camera Club of New York, and Light Work. Mozman has been awarded the Rema Hort Mann Foundation 2022 Emerging Artist Grant, Coleen Brown Art Prize, NYSCA/NYFA Artist Fellowship, the NYC Film and Media Grant from the Jerome Foundation and others. Her work has been published in the Light Work annual Contact Sheet, Presumed Innocence, Exit magazine and numerous other publications.
Mozman is a Fulbright Fellow, and has exhibited at El Museo del Barrio, the National Portrait Gallery at Smithsonian Institution, Washington D.C, the Americas Society, New York, New York, National Hispanic Cultural Center, Albuquerque, New Mexico, The Studio Museum in Harlem, New York, New York, the Chelsea Museum, New York, New York, The DeCordova Sculpture Park and Museum, Lincoln, Massachusetts, the Museum of Latin American Art, Long Beach, California, the Shore Institute of Contemporary Art, Long Branch, New Jersey, Festival de la luz at the Centro Cultural Recoleta, Buenos Aires, Argentina the Instituto Cultural Itau, São Paulo, Brazil, the Friese Museum, Berlin, Germany, the Museo Nacional de Bellas Artes, Santiago, Chile, Museo Nacional de Artes Visuales, Montevideo, Uruguay, Centro Cultural de España, Mexico City, Mexico, Festival Biarritz, Biarritz, France, as well as the IX Bienal de Cuenca, Ecuador.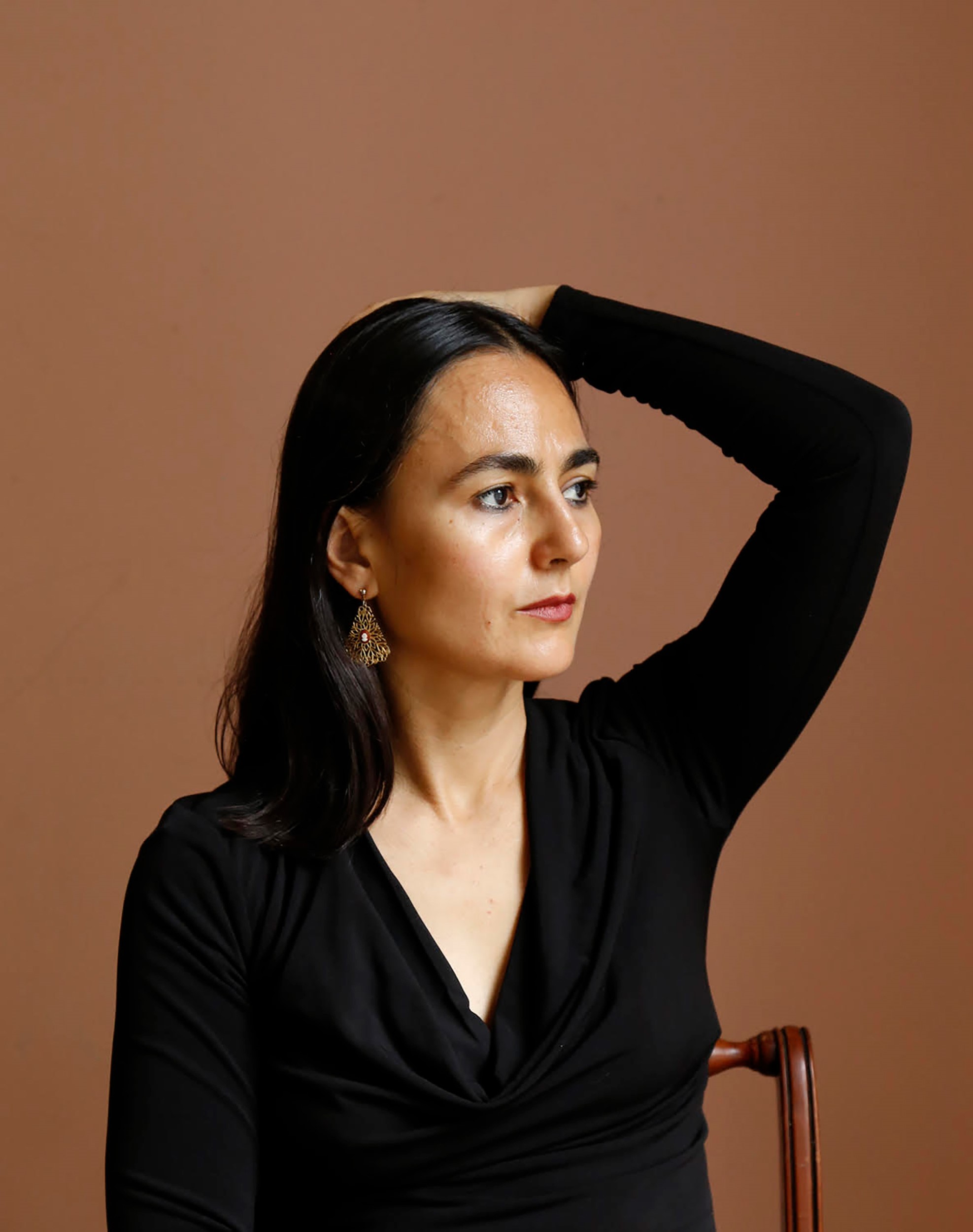 About Entre/Between
This event is a part of our focus exhibition Entre/Between, a multi-sited exhibition presenting works that speak to Latinx histories living within and between the United States. Surveying a visual history from 1851 to the present, the exhibition consists of paintings, photos, sculpture, works on paper, and video exhibited at Crystal Bridges, while video works and performances will be featured at the Momentary.
Entre/Between is sponsored by Phillips.