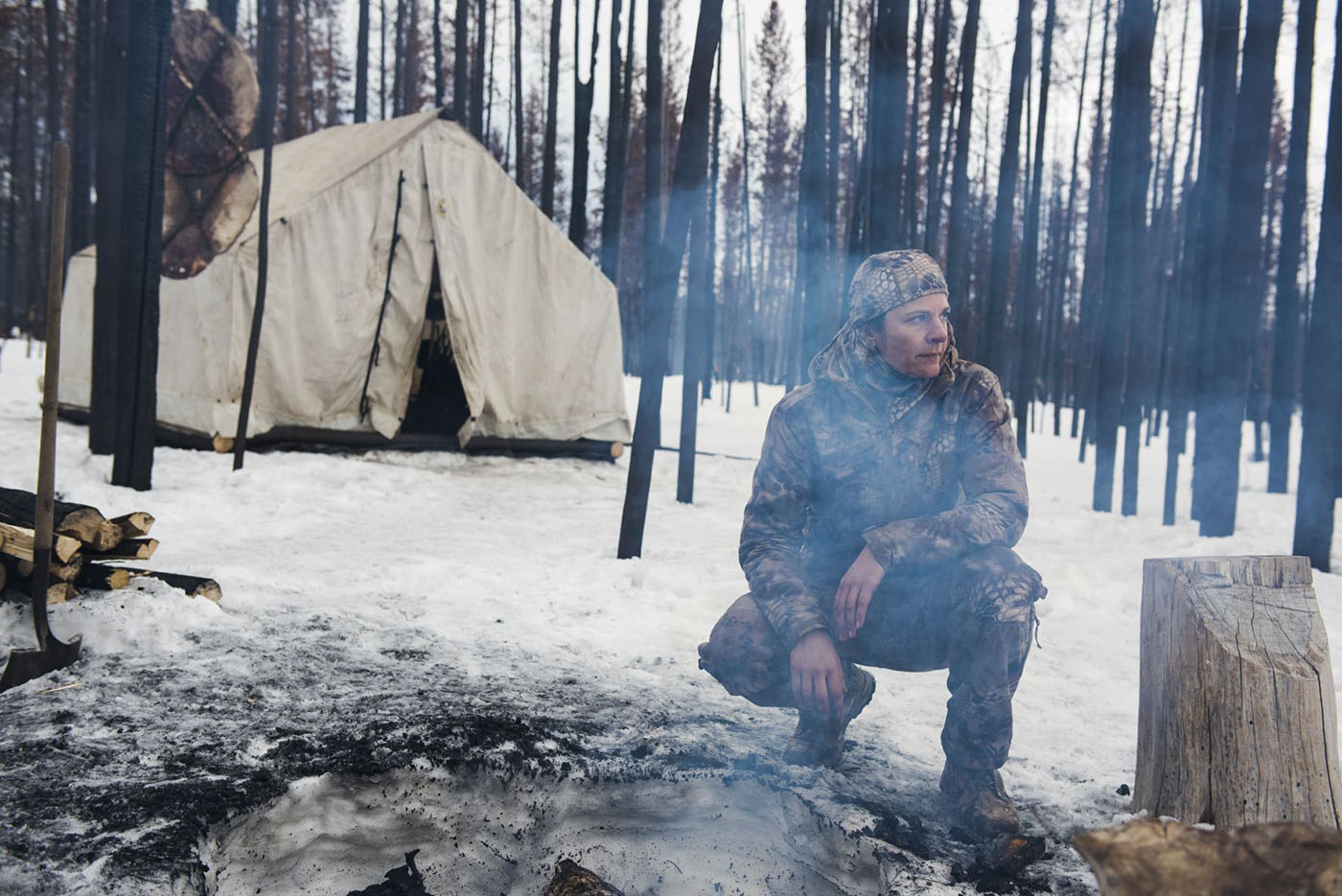 "Breathtakingly beautiful and with little spoken dialogue, Matthew Barney's film is a western that reaches for the cosmic." – The New York Times
Somewhere between a western and cinematic tone poem, Matthew Barney's acclaimed film Redoubt has been called by the LA Times "as much an experience as a film." Redoubt unfolds as a series of hunts in the wilderness of Idaho's Sawtooth Mountains. The characters communicate a mythological narrative through dance, letting movement replace language as they pursue each other and their prey. Visually stunning and emotionally cathartic, we invite you to join us for a showing of Redoubt alongside a visit to our new exhibition A Divided Landscape.
Free, tickets required. Reserve your spot online or by calling Guest Services at (479) 657-2335 today.
Runtime: 134 min 03 sec
SYNOPSIS
Redoubt loosely adapts the classical myth of Diana, goddess of the hunt and of nature, and Actaeon, a hunter who trespasses on her privacy and is punished. Both protector of the natural world and a predator within it, Redoubt's Diana (Anette Wachter) is a present-day sharpshooter hunting game in the Idaho wilderness. Accompanied by her attendants, the Calling Virgin (Eleanor Bauer) and the Tracking Virgin (Laura Stokes), Diana traverses the mountain terrain in pursuit of the elusive wolf. An Engraver (Matthew Barney) happens upon the hunting outfit in the forest and begins stalking the trio, furtively documenting their actions in a series of copper engravings. The Engraver and Diana engage in a series of confrontations as he transgresses with the act of drawing, and she responds by turning her gun on his engraved images. As Diana and the Engraver silently hunt each other and their wild prey, the two Virgins perform a series of ritualized choreographies that both echo and foreshadow the act of killing.
ABOUT THE ARTIST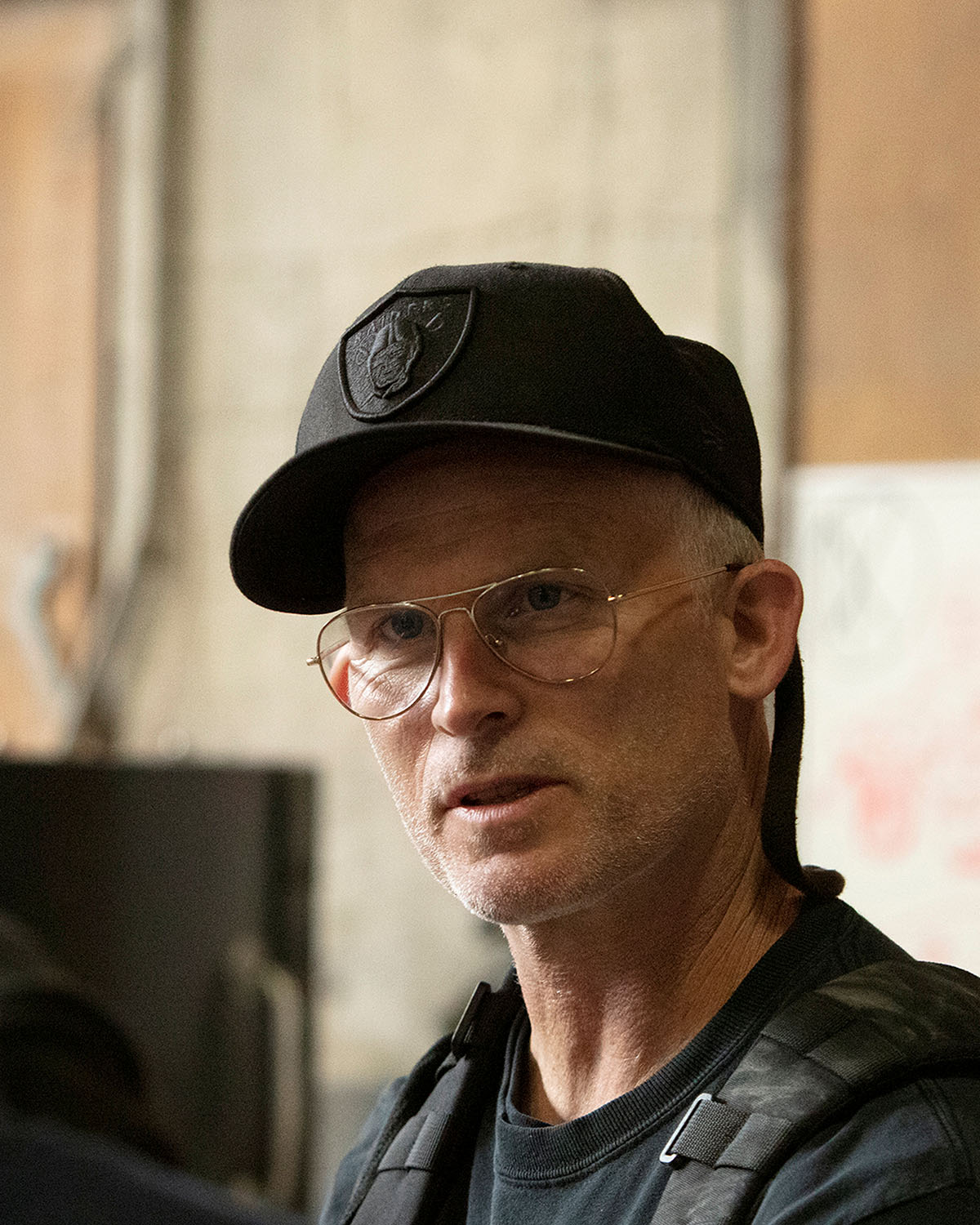 Matthew Barney was born in San Francisco in 1967 and lives and works in New York. His five-part Cremaster Cycle (1994-2003) has been called "one of the most imaginative and brilliant achievements in the history of avant-garde cinema." The Cremaster films, along with related sculpture and drawing, were the focus of a 2003 exhibition organized by the Guggenheim Museum in New York, and have since been screened widely in museums and cinemas around the world. His evening-length film-opera River of Fundament premiered in 2014 at Brooklyn Academy of Music's Harvey Theater, after which it toured opera houses, performing arts festivals, and museums on five continents.
Barney's most recent project, Redoubt, premiered as part of an exhibition organized by the Yale University Art Gallery, New Haven; traveling to UCCA, Beijing, in September 2019; and the Hayward Gallery, London in 2021. Redoubt debuted theatrically at Film Forum in New York in October 2019. Other films include Drawing Restraint 9 and De Lama Lâmina. His films have been screened at festivals including Sundance, New York Film Festival, Toronto International Film Festival, and the Berlinale. Barney has received numerous awards including the Aperto prize at the 1993 Venice Biennale; the Hugo Boss Award in 1996; the 2007 Kaiser Ring Award in Goslar, Germany and the San Francisco International Film Festival's Persistence of Vision Award in 2011.