Rina Sawayama | Hold The Girl Tour: Reloaded
The devil works hard, but Rina Sawayama works harder.
In a world that wants women to be quieter, Rina Sawayama is finding new ways to speak up. Described by Lady Gaga as "an experimental pop visionary who refuses to play by the rules," Sawayama fuses multiple pop genres into her own unique sound and voice that will leave you utterly spellbound. See her live on the Green at the Momentary this fall!
Opening Acts: Empress Of and Disko Cowboy.
This concert is presented as part of the Momentary's Live on the Green Concert Series on the Coca-Cola Stage. Held rain or shine.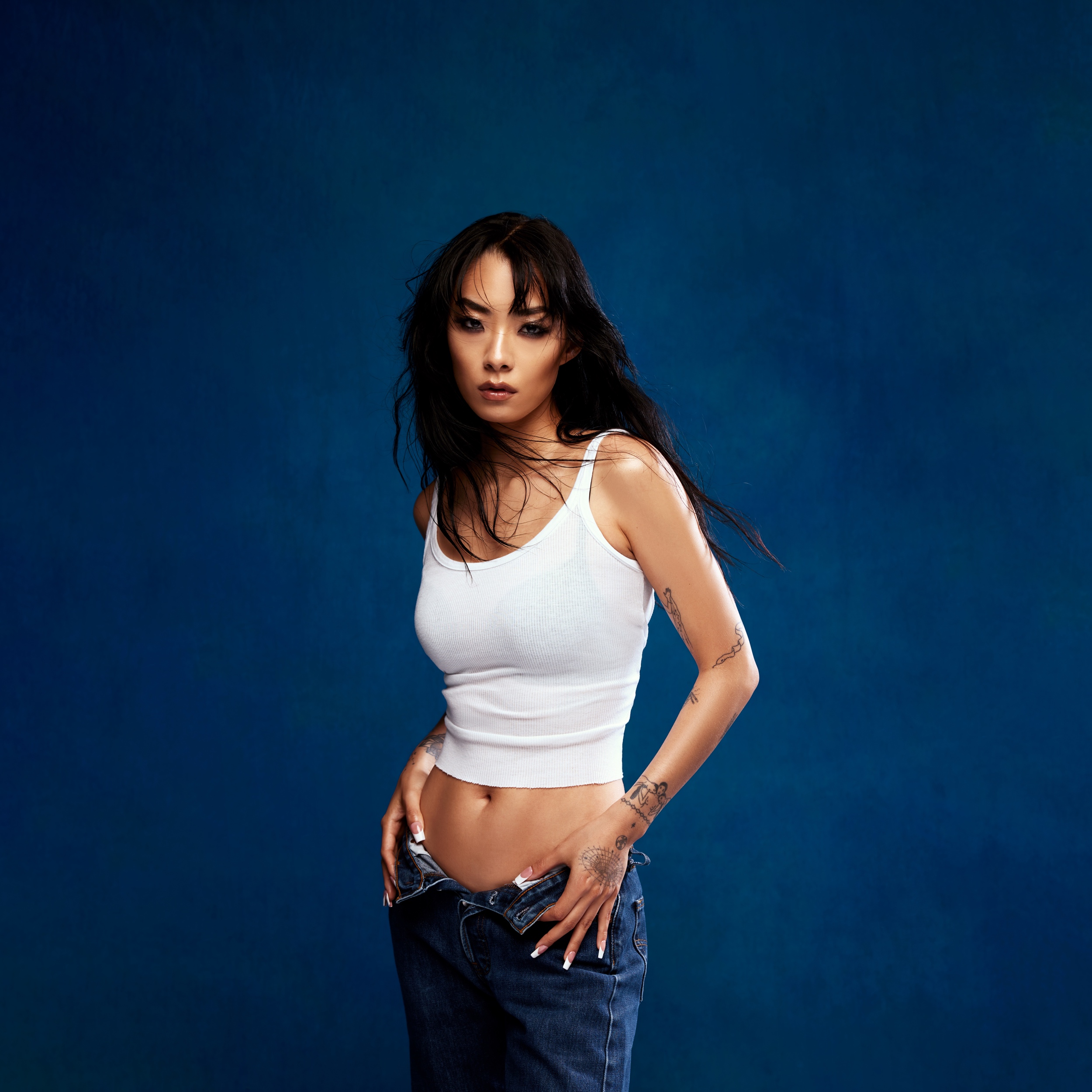 Sensory Advisory: This performance includes brightly flashing lights and atmospheric effects that might be triggering for guests with sensitivities to flashing lights or neurodiverse guests prone to sensory overstimulation. Viewer discretion is advised.
Book your parking pass in the garage, $10 per car.
Reserve your spot online or by calling the Box Office at (479) 657-2335 today. 
Not a member yet? Join today to enjoy priority access to concerts and member-only events all year long.
Please allow 24 hours for new memberships purchased online to process before purchasing your member-priced ticket. To purchase your membership and tickets together today, call our member priority line at (479) 418-5728 or by emailing Memberships@CrystalBridges-theMomentary.org.
* Student tickets available to all guests under 17 or those with a valid student ID, presented upon entry. Limited quantity available.
** Premium tickets include access to an outdoor tented lounge and premium bar, plus a reserved standing-room-only zone located immediately in front of the front-of-house sound and light mixing tent. Limited quantity available.
ABOUT THE ARTISTS
The devil works hard, but Rina Sawayama works harder. Fresh off the triumph of her UK and US headline tour, which sold out the Roundhouse in London and saw five-star reviews from The Guardian and NME, the newly minted British-Japanese pop star is following up her celebrated debut album SAWAYAMA with LP2, a colossally ambitious and utterly original record that marries intimate storytelling with arena-sized tunes. In between SAWAYAMA landing on over 50 album of the year lists, including the New York Times (#2), The Guardian (#3) and Rolling Stone (#6), a "superstar-in-the-making"(NME) TV performance on Jimmy Kimmel Live, starring alongside Keanu Reeves in John Wick: Chapter 4, and sparking a change in the BRITS and Mercury Prize eligibility criteria to ensure non-British nationals like Berwyn could be nominated, you'd be forgiven for wondering when she even sleeps.
But Rina — whose whole raison d'être is bending huge chart influences and blockbuster melodies to her will with precision-tuned songwriting and powerful vocals — is the rare pop artist for whom honesty is never not an option. Making LP2 was a hardwon battle — one that didn't come easy — and was written during a turbulent period in her life that saw her step back and focus on herself: "A lot of people ignore the symptoms of their emotional pain," she explains. "It's when I stopped that I was able to make something meaningful. I've worked hard, but I've also worked hard on my mental health."
Writing and recording LP2 coincided with Rina beginning intensive therapy to process a pain from her youth, and these 13 tracks act as a journey through the revelations and growth she experienced. The shimmery orchestral gloss of track Minor Feelings — named after the poet Cathy Park Hong's book about the marginalisation of the Asian-American experience — belies the fact that "minor feelings are majorly getting me down," Rina says, quoting from the lyrics. "It sets the thesis for the record — like Dynasty did [on SAWAYAMA]."
In the West London studio of her record label Dirty Hit, she spent a year and a half working on an album that melds chart-topper acts and pop genres — "Garbage and Avril Lavigne and Shania Twain and Pussycat Dolls; and I was listening to a lot of Kacey Musgraves and Dolly [Parton] and Bon Jovi and Aerosmith," she reels off — with an all-new slate of top-tier producer talent, including Paul Epworth (Adele, Florence & the Machine), Stuart Price (Dua Lipa, The Killers), and long-time collaborators Clarence Clarity and Lauren Aquilina.
"I like making weird ideas come to life," Rina laughs. "It's easier said than done." Take Shania Twain-inspired lead single This Hell, for instance: recorded during a marathon two-day recording session with Epworth and written with Aquilina, the glossily addictive pop-meets-country track is about the pansexual Rina spotting a poster informing her that she was destined for hell, combining classic Shania sass ("let's go girls" line included), glam rock riffs and tongue-in-cheek one-liners that shout out a pantheon of gay icons Britney, Whitney and Princess Di and are destined to be screamed on sticky dancefloors for years to come. "So much about queerness is about queer euphoria and queer humour — I hope that song has that," Rina says. "Well, if all of us are going to hell, it sounds kind of fun!"
Rina was born in Japan but moved to London as a child and was raised by her single mother — a relationship she lovingly pays tribute to on the soaring second single Catch Me in the Air, which combines the homespun Irish recorder-arranged catchiness of The Corrs and the vocal jumps of Ray of Light-era Madonna, and was debuted on her Dynasty tour to her rapturous fanbase, who call themselves Pixels. "I really wanted to write about this weird relationship with single parents — you do catch each other in the air," she explains. "When my mum sees my shows now, she can't believe I've been able to made it work… It's like we're both flying through the air."
Clarity and Price share production duties on the track — the former landing the most number of credits and the latter working on over half of the album — and LP2 is a full-throated declaration of Rina's ambition to level up as a main pop girl with a difference, a route she began tracing with the acclaimed 2017 mini-album RINA and 2020's SAWAYAMA. "I just wanted to give that pop euphoria," she says. "I just wanna write big songs that make people feel seen."
Existing in rarefied spaces as one of the few East Asian faces around — Rina studied politics, psychology and sociology at Cambridge and fronted fashion campaigns as a jobbing model prior to her music career — only served to gird her determination to make her music a broad church that embraces everyone: "I'm always thinking, Who is this song for?" she explains. "Who is the main character? And who is that person speaking to?"
It's a philosophy underlined in the profoundly moving, Kacey Musgraves-esque LGBTQ country ballad Send My Love to John, written with Aquilina from the perspective of a mother apologising to her queer child for not accepting them. "It's one of my favourites," Rina says. The tearjerker is inspired by a queer nonbinary friend who "has a difficult relationship" with their conservative mother, she explains, only for them to be offered the tiniest glimmer of hope when she ended a conversation with a casual "send my love to John," their current partner.
"They just broke down and said, 'This means so much to me, because my mum will never apologise,'" Rina recounts playing the song back to them. "I'm so happy I could have provided that relief for them."
LP2 isn't just a smorgasbord of monster hits-in-the-waiting — it's also a bold and honest statement about the singer coming to terms with her own past and the jubilation of turning to the future. It also mirrors Rina's own mental health journey, beginning with her confronting her past and ending with the ecstasy of liberation from these dark feelings. Not for nothing does the word "euphoria" keep coming up in her discussion of the album: "I've designed the tracklist so it takes you on a journey and by the end you feel released by it," she explains, adding that the album was directly inspired by the insights she gained with her therapist. "Hold the Girl was the first song I wrote for the record at the end of 2020 — I had gone to therapy and had a revelation, so I decided to write the song… That was the start of it, and then I started doing more intense therapy. I was crying before going into the studio and going into the studio to write about it."
LP2 is a testament to that personal evolution and the joyousness of finally emerging out the other side, thanks to tracks like Frankenstein, another bombastic Epworth banger that sounds like Garbage meets Girls Aloud and features Bloc Party drummer Matt Tong, and the thumping anthemic house of Holy, produced by Irish artist and producer For Those I Love and written with Nate Company, who also worked on standout SAWAYAMA single XS.
"It's a very adult record because it's really only fully understood when you become an adult and you can look back on experiences [you had] as a kid," Rina explains. "It's about escapism. It's about looking after yourself, reparenting yourself and finding yourself."
These are big songs in a big album, choreographing female emotion, despair and hope in a record that pulsates with the message that pop can be more complex, darker and so much more meaningful than your typical girl-meets-boy lyricism. "I'm still very much a maximal writer. I hate silences." And that's her down to a tee — in a world that wants women to be quieter, Rina Sawayama is finding new ways to speak up.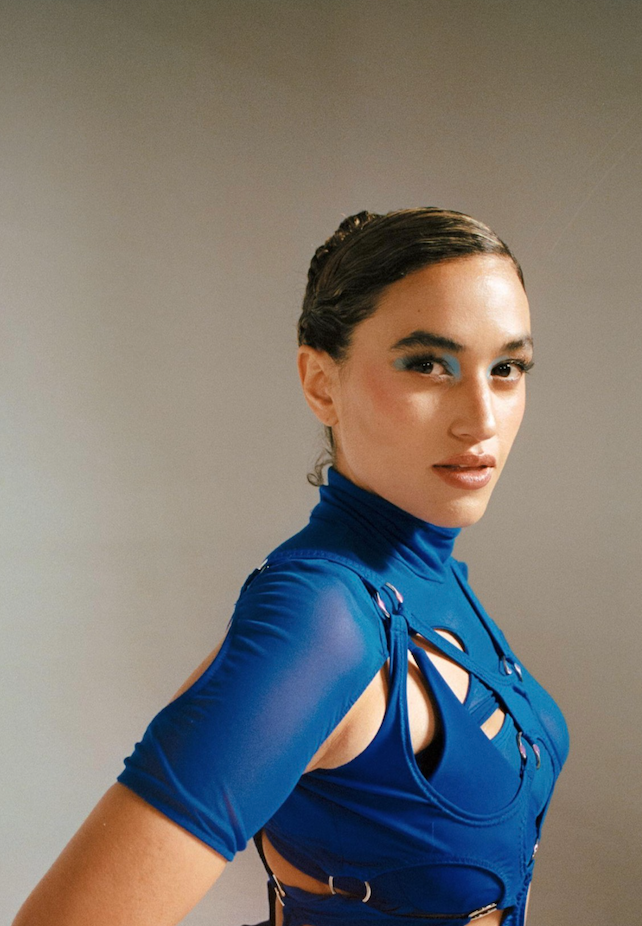 Empress Of is your favorite artist's favorite artist. The Honduran American producer, songwriter, and singer from Los Angeles has released three albums to date and is off touring her last EP Save Me, where she opened for Rina Sawayama and Carly Rae Jepsen. In the last year, she wowed audiences at festivals like Outside Lands and Corona Capital. Genre transcendent, Empress Of has collaborated with top-40 pop artist Khalid, multihyphenate performer Blood Orange, indie-rock sensation Jenny Lewis, and many more.
Born in 2007 with an iconic all-vinyl event, Disko Cowboy and Vinyl Ranch are the brainchildren of Dave Wrangler, redefining urban cowboy culture through the unexpected mashup of streetwear, country music, and disco nightlife themes. These days, Vinyl Ranch and Disko Cowboy bring a series of parties and nightlife events across the globe, as well as an ever-growing streetwear line. Disko Cowboy has shared the stage with a range of country idols from Hank Wiliams Jr to Jack Ingram, as well as produced events and collaborated with global brands such as Wrangler, Chanel, Tom Ford, Sundance Film Fest, SXSW, and many more.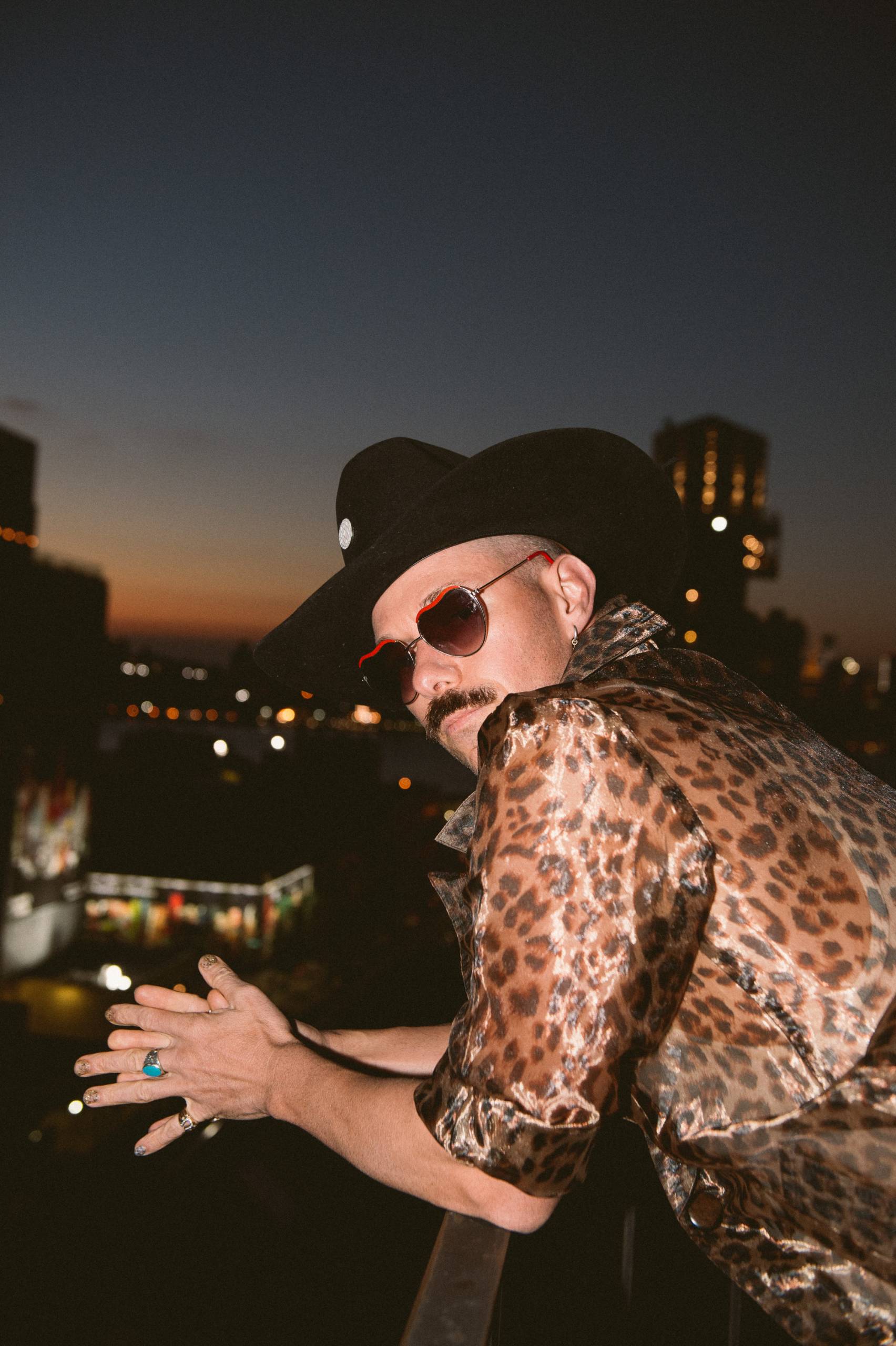 WHAT TO EXPECT
Entry: Entry to the concert is located just west of the parking garage. Please be ready to show your mobile/printed tickets along with a valid ID.
Re-entry: No re-entry will be allowed for this show.
Parking: Please park in our parking garage located next to the 8th Street Market at 801 SE 8th Street. Reserve your spot here.

Note: There is an 8′ height limit for the garage.

Seating: You're welcome to bring folding chairs and blankets for use on the Green. There will be a dedicated standing-room-only area in front of the stage for those who prefer to stand.
Bag Policy: You can bring one clear bag into the venue that is not larger than 12" x 6" x 12", or a single one-gallon plastic freezer bag (Ziploc bag or similar). Exceptions for diaper bags, medical devices, and media apply—learn more here.

In addition, you can also carry a small clutch purse, no larger than 4.5" x 6.5", with or without a handle or strap.
Bags will be screened as you enter. Security has final say on what is and isn't permitted.

Fun Food and Drink: Hungry or thirsty? Enjoy the culinary creations of the Momentary Food Truck and fun beverages from the RØDE Bar before and during the show. No outside food or beverages will be allowed.
Cashless Event: Bring your credit or debit cards as we're 100% cash-less.
Photos and Video: Capture your favorite concert moments with a point-and-shoot camera or your phone. But please leave professional cameras, drones, selfie sticks, tripods, detachable lenses, and audio or video recording devices at home.
For a complete list of guidelines, see our full Concert and Festival Rules.
WHAT TO BRING AND NOT BRING TO THE CONCERT
BRING
Valid ID and tickets to present upon entry.
Folding chairs and blankets to use in designated areas at mid-field and beyond.
Free water stations will be available. Empty plastic water bottles are encouraged to help stay hydrated. (No glass, metal, or opaque plastic containers.)
Bring your credit or debit cards. The festival is 100% cash-less.
Rain or shine, the show will go on! Come prepared with your sunscreen, hat, raincoat or a poncho.
One clear bag no bigger than 12" x 6" x 12", or a single one-gallon plastic freezer bag (Ziploc bag or similar). You may also carry a small clutch purse, no larger than 4.5" x 6.5", with or without a handle or strap.

All clear bags and clutch purses will be screened prior to entry. Security has final say on which bags will be permitted.
DON'T BRING
No outside food and drink, large bags, coolers, or ice chests. No pop-up shade tents or umbrellas of any kind.
No weapons or firearms of any kind are allowed, even if you have a permit. Laser pointers, glow sticks, and illuminating objects are strictly prohibited.
No fireworks, fuel, or explosive materials of any kind.
No skateboards, scooters, or wheeled devices other than ADA-compliant transport.
No kites, frisbees, inflatables, or air horns.
No illegal substances of any kind.
No smoking or vaping will be allowed outside of designated smoking areas.
No pets.
No posters, signs, or promotional materials. Flyers and other promotional materials cannot be distributed on Momentary property without prior approval.
Prohibited items will not be admitted or checked. Please leave these items at home or in your locked vehicle.