Rubber Pencil Devil | Alex Da Corte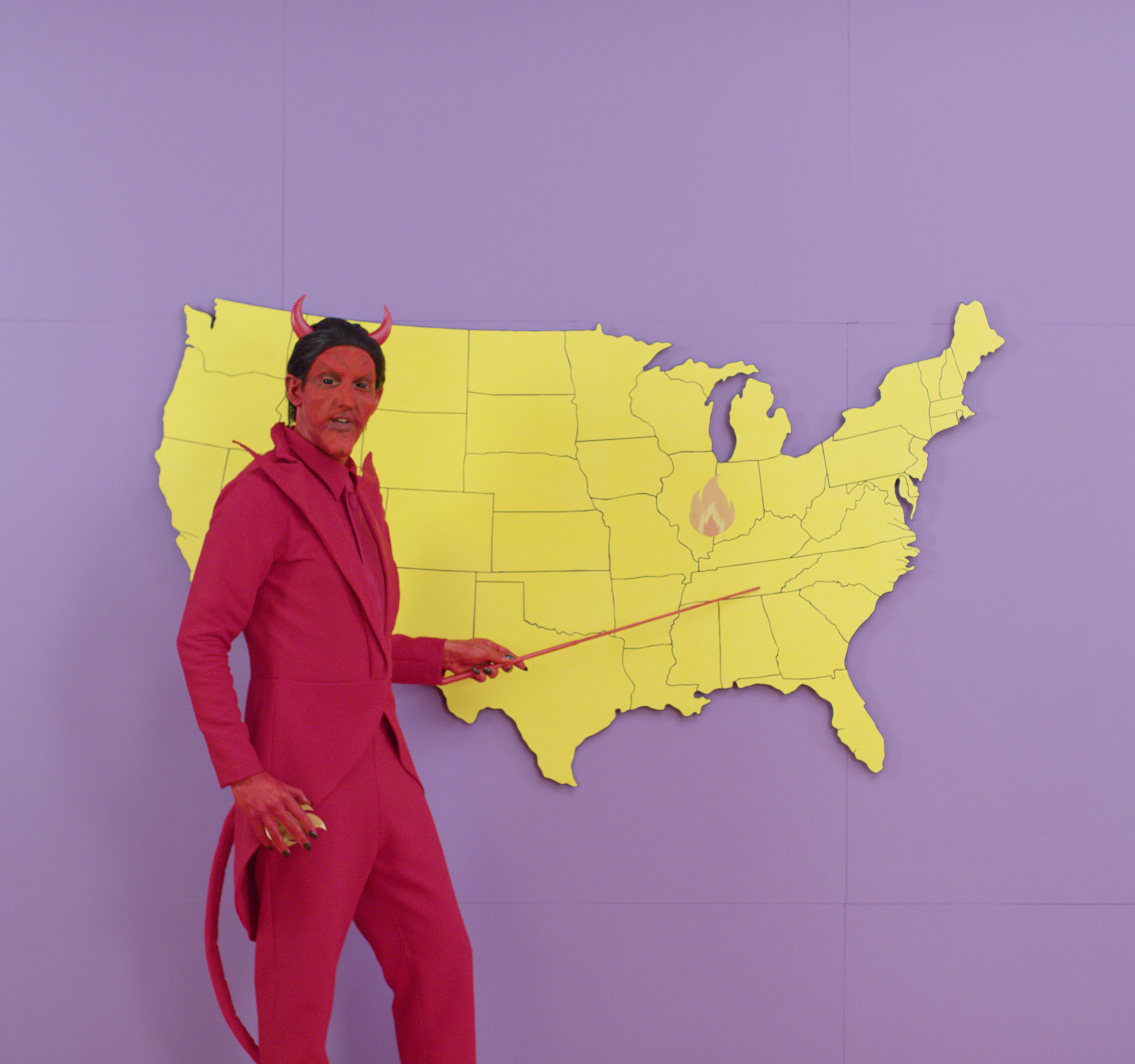 As part of our focus exhibition Entre/Between, Alex Da Corte's video work Rubber Pencil Devil will be projected nightly on the Momentary's Tower, located outside in the Arvest Bank Courtyard.
Free, projected nightly on the Tower.
About Rubber Pencil Devil
Alex Da Corte (b. 1980), Rubber Pencil Devil, 2018, DHD Digital Video.
Intimately familiar popular cultural figures are recontextualized in this video work to create an experience of the uncanny—the familiar unfamiliar—that communicates experiences that Da Corte describes as being a stranger in a strange land. Meditating on his father's immigration from Venezuela to the US in 1969, as well as his own experiences as a Hispanic and gay man, Da Corte takes these cultural touchstones and presents them for viewing as if these were our first encounters with them.
This event is a part of our focus exhibition Entre/Between, a multi-sited exhibition presenting works that speak to Latinx histories living within and between the United States. Surveying a visual history from 1851 to the present, the exhibition consists of paintings, photos, sculpture, works on paper, and video exhibited at Crystal Bridges, while video works and performances will be featured at the Momentary. Learn more.
Entre/Between is sponsored by Phillips.