It's a whole vibe. Hip hop super-duo Run the Jewels (featuring rapper and producer El-P and rapper Killer Mike) and Grammy award-winning artist Big Boi take the stage at the Momentary as part of a weekend-long celebration of Crystal Bridges Museum of American Art's current exhibition  The Dirty South: Contemporary Art, Material Culture, and the Sonic Impulse.
Standing room only.
This concert is presented as part of the Momentary's Live on the Green Concert Series on the Coca-Cola Stage.
The Live on the Green Concert Series is sponsored by Breeze Airways | XNA.
SCHEDULE
7 PM – Gates Open
8 PM – BAANG and Jasper Logan
8:45 PM – Big Boi
9:45 PM – Run the Jewels
WHAT TO EXPECT
Prep Time: Arrive early! Doors open at 7 p.m. to give everyone plenty of time to check tickets.
Standing Room Only: This is a standing concert. No lawn chairs or blankets will be permitted for this concert. Need additional assistance? Contact us by calling our Guest Services at (479) 657-2335, or emailing BoxOffice@theMomentary.org.
Fun Food and Drink: Hungry or thirsty? Enjoy the culinary creations of the Momentary Food Truck and fun beverages from the RØDE Bar before and during the show. No outside food or beverages will be allowed.
ABOUT THE ARTISTS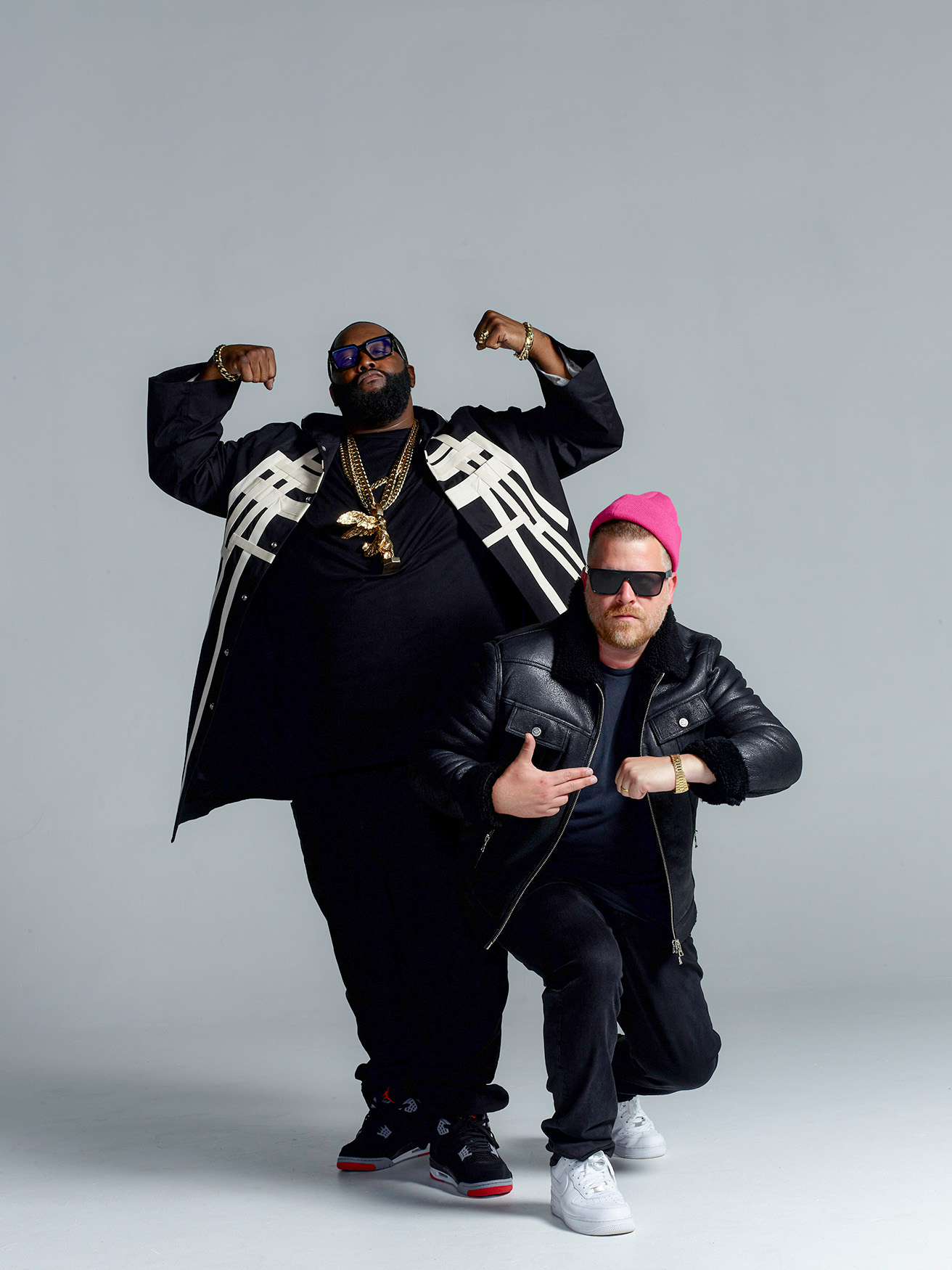 Run the Jewels
El-P and Killer Mike, two of the most distinctive and celebrated names in rap, might have seemed like an unlikely pairing on paper, but the duo subverted and pulverized all expectations with their critically lauded Run The Jewels collaborative LP. Tapping into the creative synergy they'd discovered in 2012 on Mike's R.A.P. Music album (produced by El-P) and El's Cancer 4 Cure album (featuring Mike), Run The Jewels cemented their musical alliance with a set of uncompromisingly raw, forward-thinking hip-hop, garnering limitless critical accolades including the likes of Rolling Stone, Pitchfork, XXL, SPIN, New York Times, and many more.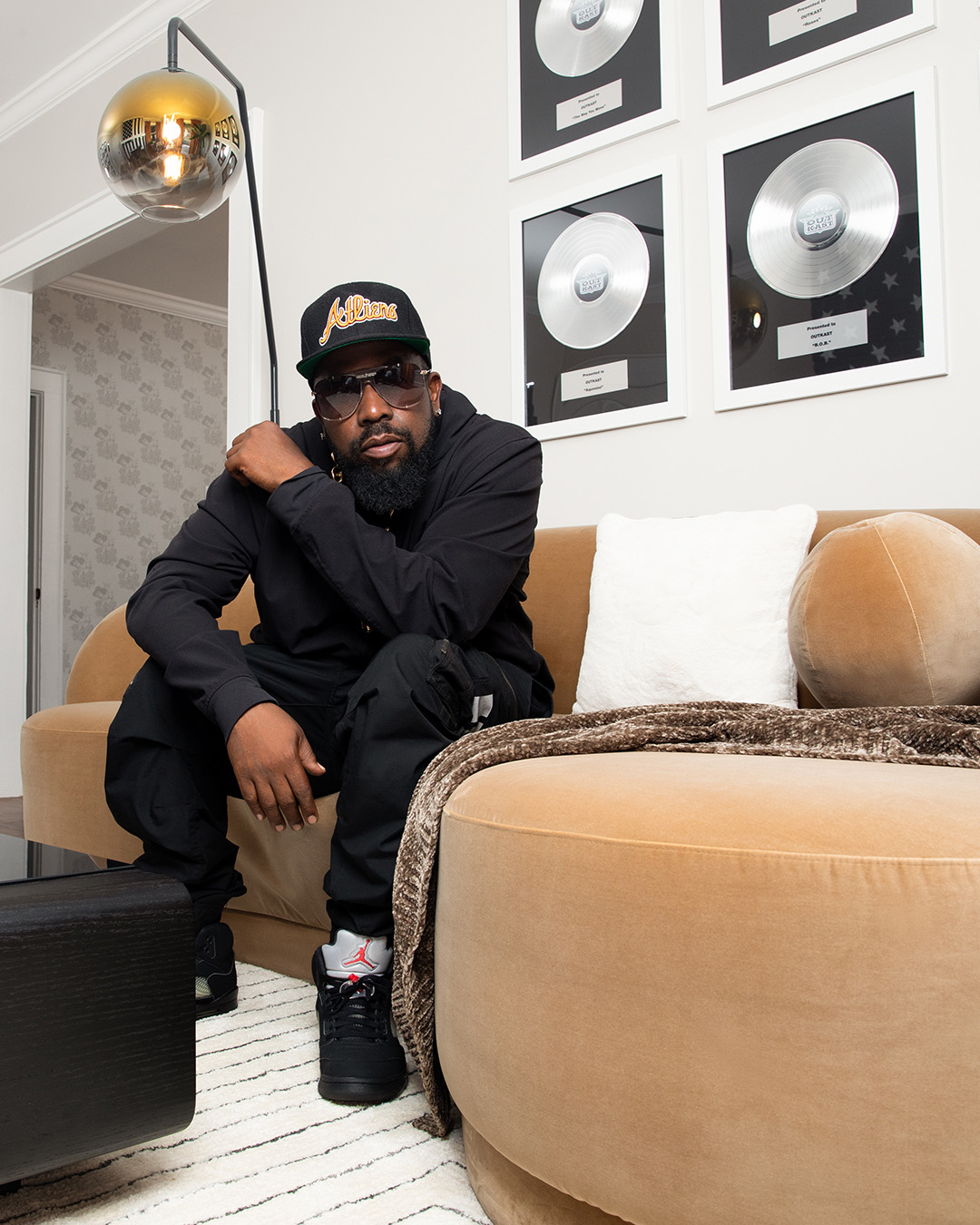 Big Boi
Atlanta indisputably set the pace for modern hip-hop. However, Big Boi set the pace for Atlanta, and by proxy, the culture at large. If the genre of hip-hop ever gets its own "Rap Mount Rushmore," a legacy as the region's foremost wordsmith, funkiest gentleman, and resident ATLien certainly guarantees a place for the diamond selling artist, rapper, songwriter, record producer, actor, philanthropist born Antwan André Patton. Big made history as the preeminent spitter of the Dungeon Family and one-half of OutKast. The legendary duo sold 25 million albums and garnered seven GRAMMY® Awards, becoming the first and only hip-hop artist in history to win the GRAMMY® for "Album of the Year" upon release of their 2003 RIAA Diamond-certified Speakerboxxx/The Love Below. Big Boi made his proper introduction as a solo artist in 2010 with Sir Lucious Left Foot: The Son of Chico Dusty. A modern classic, it captured #3 on the Billboard Top 200 and landed on Pitchfork's "100 Best Albums of the Decade 'So Far.'" Following a succession of high-profile album releases, Big Boi released his most recent album Boomiverse in 2017. The smash single "All Night" soundtracked a high-profile Apple Animoji commercial, blew up radio, and clocked 40 million streams within a year. The song also hit the Top 30 on the pop chart and Top 10 at Rhythmic. In addition to his music career, the Hip-Hop legend recently announced that he will be the executive producer for a new crime series titled Government Records. He also signed a deal with Bread and Butter Content Studio to produce Big Boi's Gotta Eat, an upcoming series to find the freshest seafood and unique food culture coast to coast, with an energy that only Big Boi can bring.

We continue to monitor local COVID-19 trends and government health guidance. As of now, proof of COVID-19 vaccination, testing, and masking are not required to attend this show. However, by purchasing tickets to this event, you agree to abide by safety protocols in effect at the time of the event, which may include wearing face covering, providing proof of vaccination status, and/or proof of negative COVID-19 test. Please monitor our website for updates; protocols are subject to change.