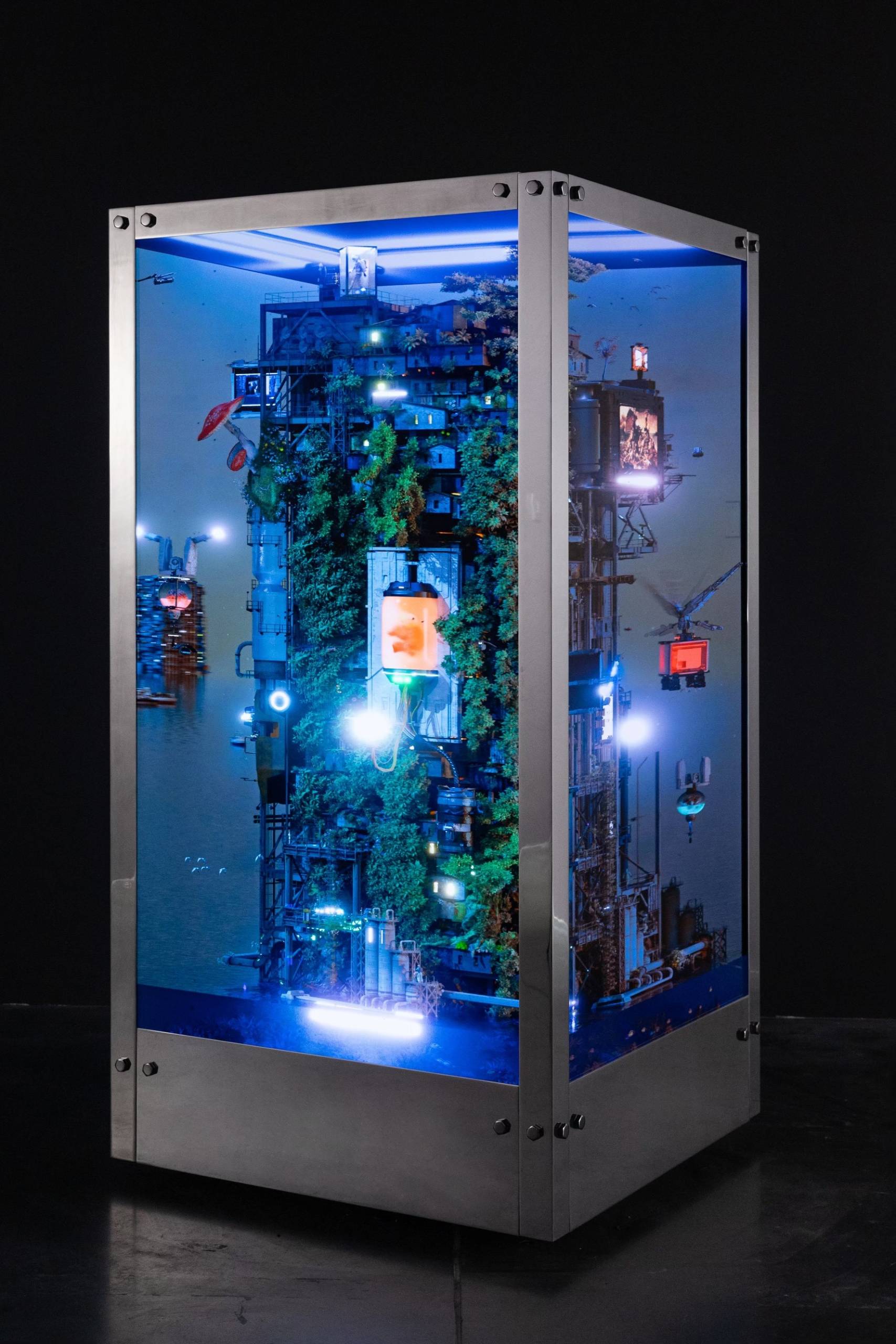 Beeple's latest work, S.2122, embraces both digital video and a three-dimensional sculptural form to offer a meditation on climate change and our place in an imagined future.
Emblematic of the twenty-first century and its relationship to digital technologies, this artwork is linked to an NFT, or non-fungible token, that lives as a unique object on a blockchain, or an online decentralized ledger.
In a world where sea levels have risen to the point where humans have moved into vertical cities in progress, building scaffolds and lush hanging gardens reach ever higher into the skies. Delivery drones buzz in the air, bringing supplies to the unseen residents within the post-apocalyptic high-rise.
Hints of our own present moment are strewn throughout the building landscape. A giant Pikachu, a cultural icon of this world's past, rests in a state of sci-fi stasis as if waiting for the next generation to reanimate them once again. Even Beeple's own historic work, HUMAN ONE, now on view at Crystal Bridges Museum of American Art, lives on the city's rooftop, forever walking into an unseen horizon.
A kinetic sculpture, S.2122 is always in motion twenty-four hours and seven days a week. The artist has committed to raising the digital ocean once every five years for the next twenty-five years until the city is completely under water.