Sound for Andy Warhol's KISS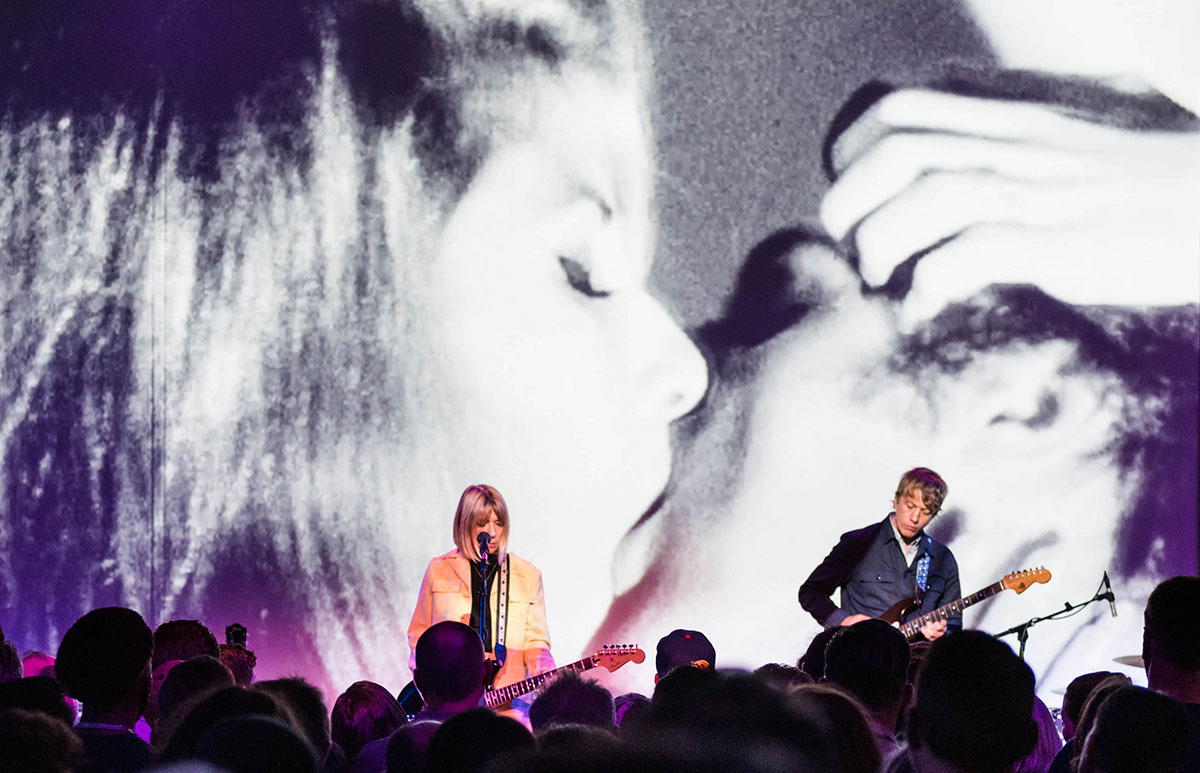 This event has been canceled due to the Momentary's response to COVID-19. Follow our updates.
---
Sound for Andy Warhol's Kiss is a live performance/film commission. Accompanied by collaborators Bill Nace, Steve Gunn, and John Truscinsk, Kim Gordon will premiere a partially improvised continual soundtrack for Andy Warhol's hour-long film Kiss (1963-64) that captures close-ups of fourteen couples kissing.
The project provides a platform to engage with both the visual and sonic work of an artist who cites Warhol as a key influence, and whose own work has been highly influential to younger generations. From Gen X to millennials who continue to discover Sonic Youth, the impact of their music is seen in the evolution of postpunk and indie rock and is often attributed to taking inspiration from the irreverent and subversive DIY ethos of Warhol and the Velvet Underground.
Note: This is a standing-room event. Limited seating is available on a first-come, first-served basis.
Sound for Andy Warhol's Kiss was commissioned by The Andy Warhol Museum, in connection with the exhibition Kim Gordon: Lo-Fi Glamour, May 17 – September 1, 2019, and curated by Ben Harrison, curator of performing arts & special projects and Jessica Beck, Milton Fine curator of art and at The Warhol.