Sunday Reset | Self-Care with Cocoon Yoga Lab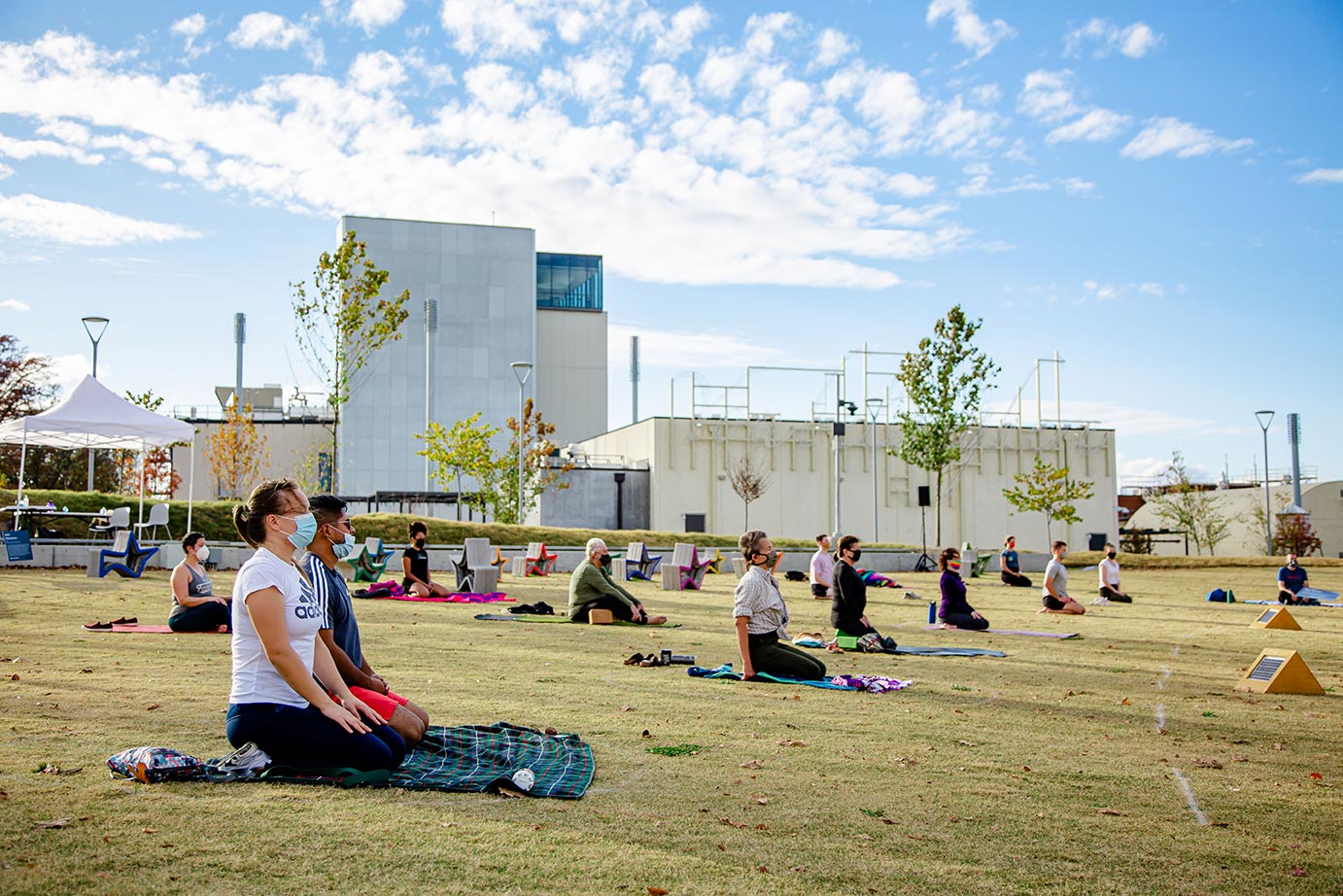 Join us for an outdoor yoga and meditation practice on the Momentary Green with Cocoon Yoga Lab. This session will give you tools that place a deep state of relaxation and peace within all of our reach as instructor Brittany Reamer will lead a practice focused on self-care, combining meditation with gentle yoga flow to help you reset and recharge for the week ahead.
FREE, registration required.
WHAT TO EXPECT
Circles will be outlined on the Momentary Green for your practice. We recommend arriving early to claim your preferred circle and set up your space.
Be sure to bring your own yoga mat or picnic blanket, water bottle, and any props you may need for your yoga practice.
Safety first! The Momentary requires face coverings for ages 10 and older. Face shields and face coverings with exhaust valves or vents are not allowed. Masks will be available for those who may have forgotten theirs at home.
ABOUT THE INSTRUCTOR
Brittany Reamer is a Vinyasa-certified yoga instructor whose mission as a yoga teacher is to provide a safe space for people to get to know themselves better through breath and movement. Brittany also teaches a free weekly Self-care Sunday class at Cocoon Yoga Lab at 8th Street Market that is 90 minutes and open for all.