Sunday Reset | Yoga on the Green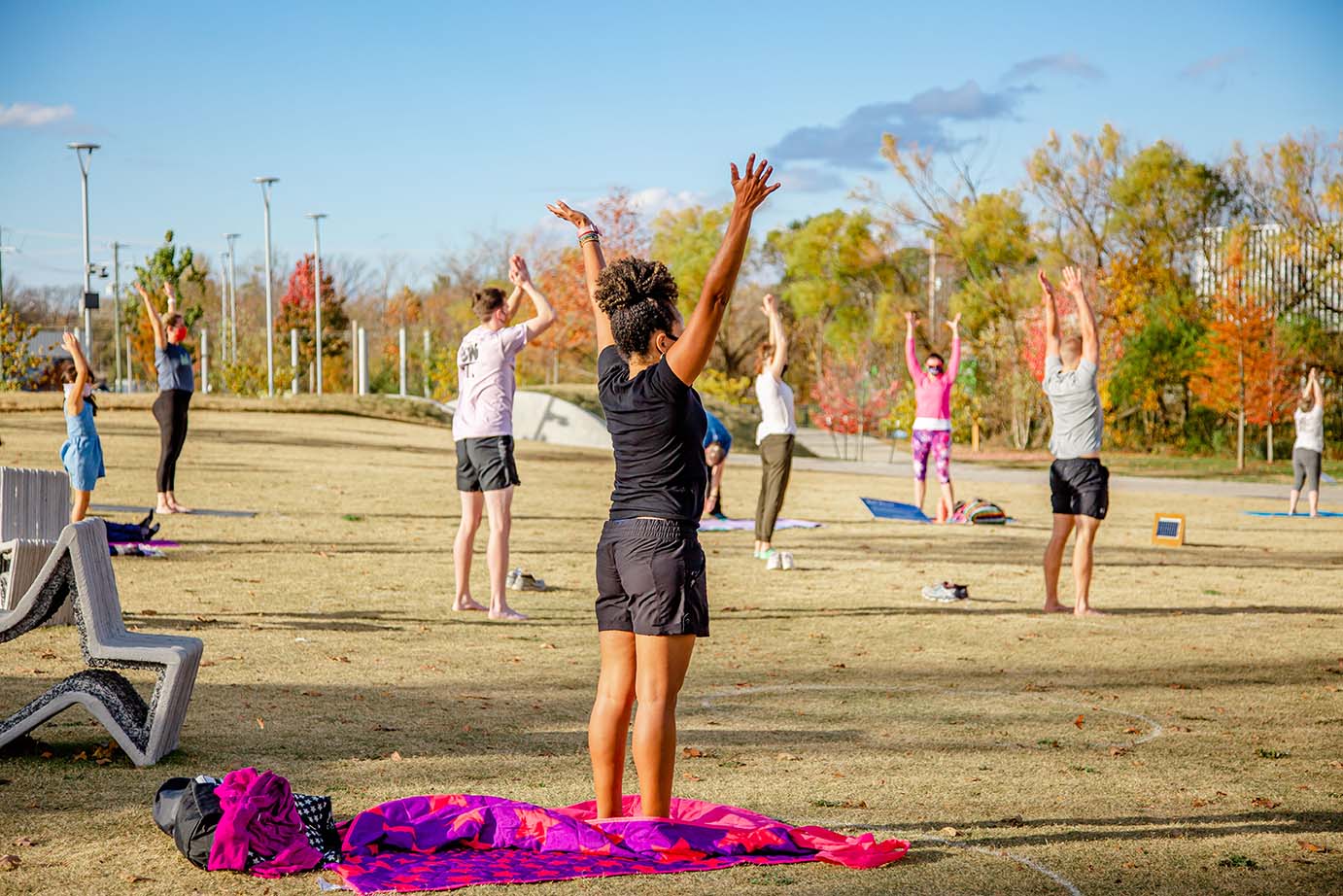 Summer is drawing to a close, but the weather is still fine!
Join us on the Momentary Green for your monthly dose of movement. We'll spend an hour practicing all-levels flow with some extra-special musical movements.
See you there!
Tickets are $5 (Free/members), reserve your spot online or with Guest Services at (479) 657-2335 today. Not a member? Join today!
Please bring a yoga mat, water bottle with lid, and any props you prefer. We recommend you wear comfortable clothes, preferably layers and socks.
Worried about the weather? Call the Inclement Weather line to check on any cancellations or relocations: (479) 657-2488, or catch our Instagram and Facebook stories for the most up-to-date information.