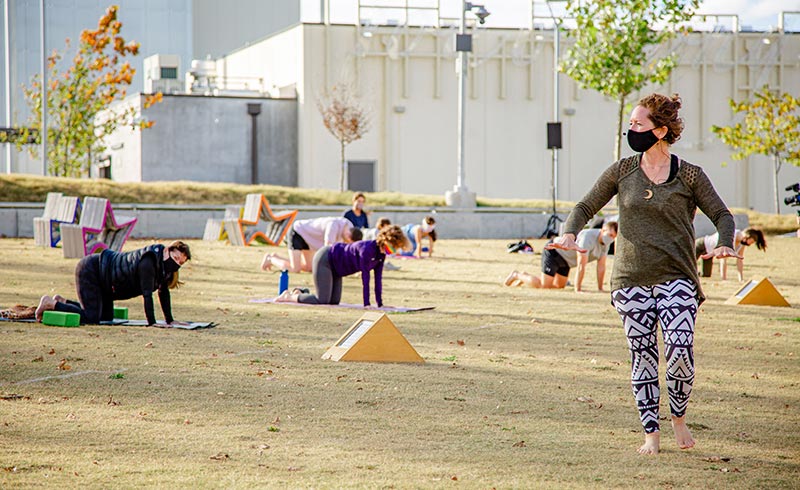 Join us outdoors on the Momentary Green for an exploration of meditative yoga, led by wellness expert Suzie Atkin. We will combine slow and gentle movement with breath to create an inner atmosphere of calm and groundedness. A beautiful and simple way to reset and release built up stress in the body and mind.
FREE, registration required.
WHAT TO EXPECT
Circles will be outlined on the Momentary Green for your practice. We recommend arriving early to claim your preferred circle and set up your space.
Be sure to bring your own yoga mat or picnic blanket, water bottle, and any props you may need for your yoga practice.
Safety first! The Momentary requires face coverings for ages 10 and older. Face shields and face coverings with exhaust valves or vents are not allowed. Masks will be available for those who may have forgotten theirs at home.
ABOUT THE INSTRUCTOR
Suzie Atkin, AKBD, CAPS, is the owner of Suzie Atkin Intentional Design. The Wellness + Design Consultant last joined us as a co-instructor during last fall's Meditation in Sound + Light with Craig Colorusso.