Tastemakers | Holiday Dinner with Elliot Hunt of Atlas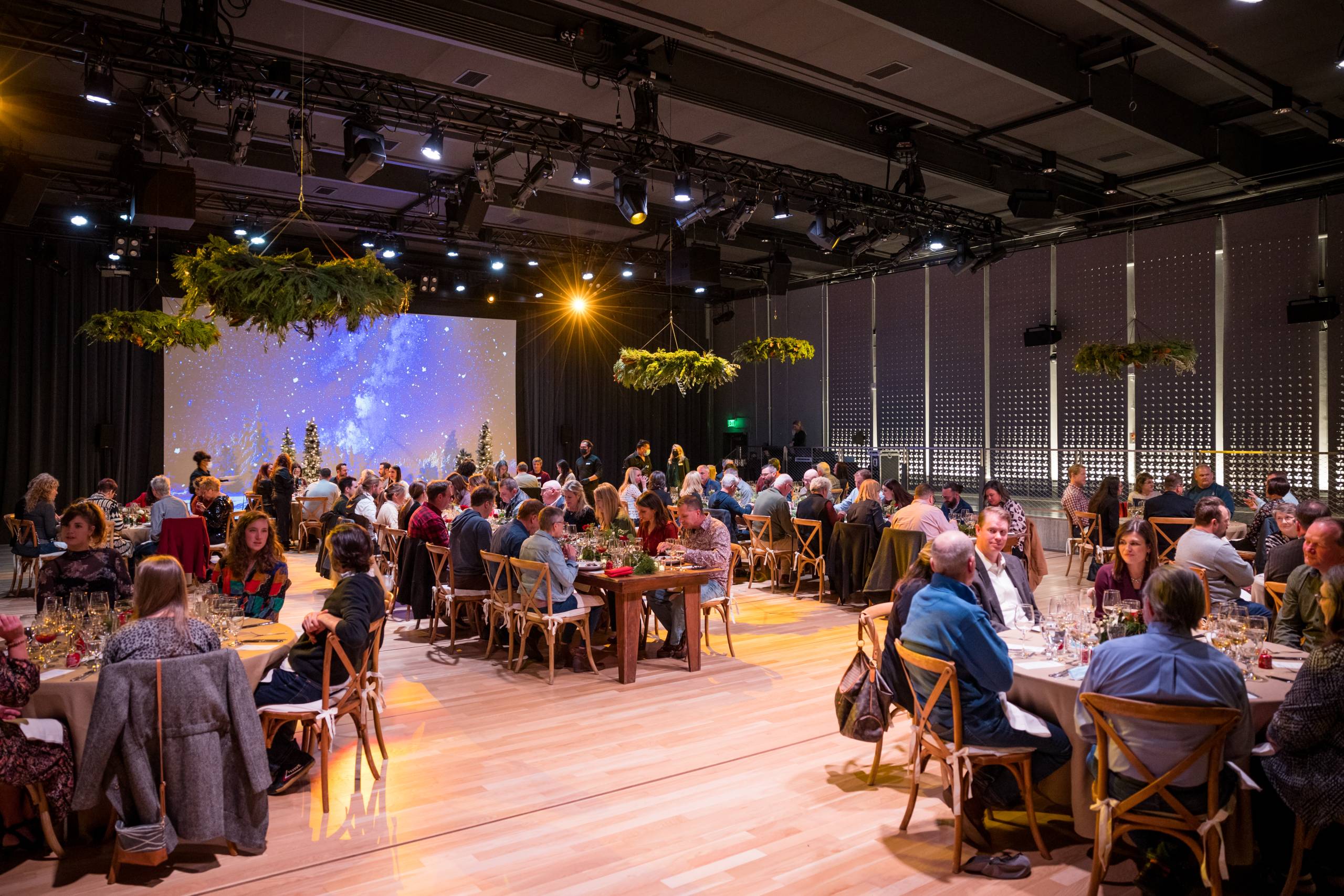 Celebrate the tastes of the season and join us for our second annual holiday dinner, featuring Chef Elliot Hunt of Fayetteville's Atlas the Restaurant. One of the top chefs in the region, Hunt's classical French training combined with his love of local, global, and seasonal food will be on full display throughout this thoughtfully curated four-course meal.
Each Tastemakers dinner is a truly unique culinary experience. Hosted by Chef Hunt in the Momentary's RØDE House, you'll enjoy meticulously-crafted dishes inspired by ingredients and flavors suited to the Ozark midwinter as well as get to know the vision behind each bite. Curated wine pairings by Brandon Rostek, general manager of Atlas and Hunt's business partner, round out the perfect wintertime menu.
We hope you'll take a moment this season to celebrate with us. See you there.
Reservation tickets are $99 + tax ($89 + tax/members), reserve your seat online or with the Box Office at (479) 657-2335 today.
Ticket includes all food courses and non-alcoholic drinks. Cash bar available. All menu items at this event are gluten-free, but may contain other allergens.
Complete your culinary experience by adding an optional, curated wine pairing for $30 + tax per person.
Price listed is in addition to cost of reservation tickets. Wine pairing can be purchased during ticket reservation or at the event. Must be 21+ years of age to consume alcohol.
ABOUT THE CHEF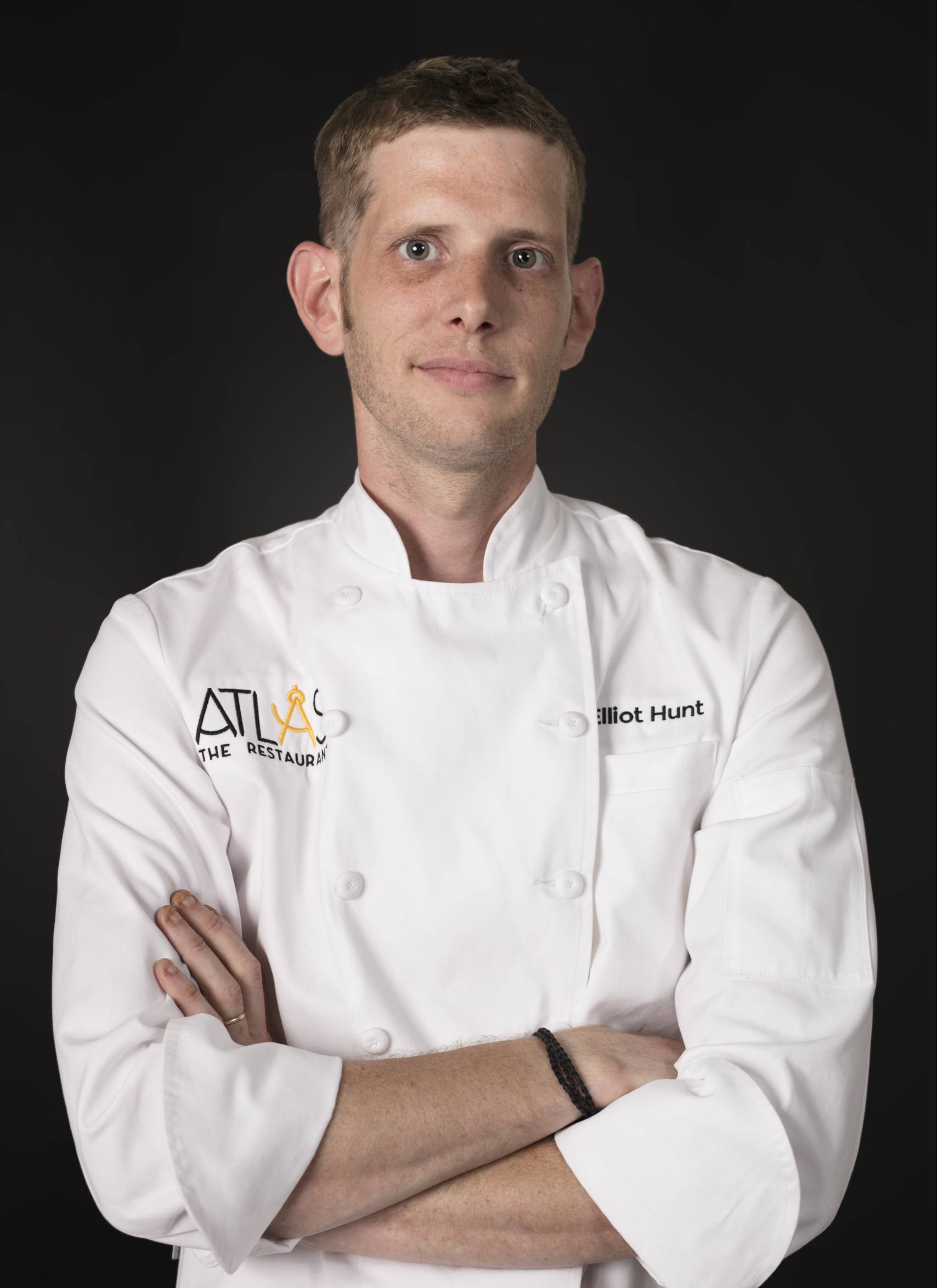 Owner and Executive Chef of Atlas, Elliot Hunt first started cooking at age fifteen in Northwest Arkansas. He went on to study in France, where he worked under a Michelin-starred chef in Paris, then honed his skills in kitchens in Australia, India, Colorado, and Chicago. Throughout his travels, one dream has persisted—to share his art with his hometown community, from the finer points of service and hospitality to the intricate aspects of culinary craft.
Hunt has absorbed his Italian-French-American heritage along with the traditions of the chefs with whom he trained, and now follows his intuition in the kitchen. By interpreting the ingredients and techniques he has encountered in his journeys, Hunt has forged a style of his own. Drawing on numerous culinary traditions, Hunt invents colorful, pictorial dishes that play with textures, flavors, and bold contrasts.
Hunt's meticulous attention to the smallest detail is evident in every aspect of Atlas. For each dish, the provenance of each ingredient and the selection of every serving plate is carefully considered and crafted for its role in the dining experience. The creative process for Hunt relies heavily on the farmers who cultivate produce and the artisans who create serving pieces exclusively for Atlas. Hunt has successfully assembled an expert staff that shares his culinary philosophy and his vision to raise the standard of cuisine, service, and hospitality in Northwest Arkansas.
ABOUT THE SERIES
Our Tastemaker Series spotlights local, regional, and national innovators who are making an impact in the world of food today. From panel discussions and masterclasses to tastings and dinners, each event is designed to spotlight the very best of today's culinary arts.
Sponsored by Blakeman's Fine Jewelry | Andrea and Jeremy Wilson.