Tastemakers | Holiday Dinner with Chef Rafael Rios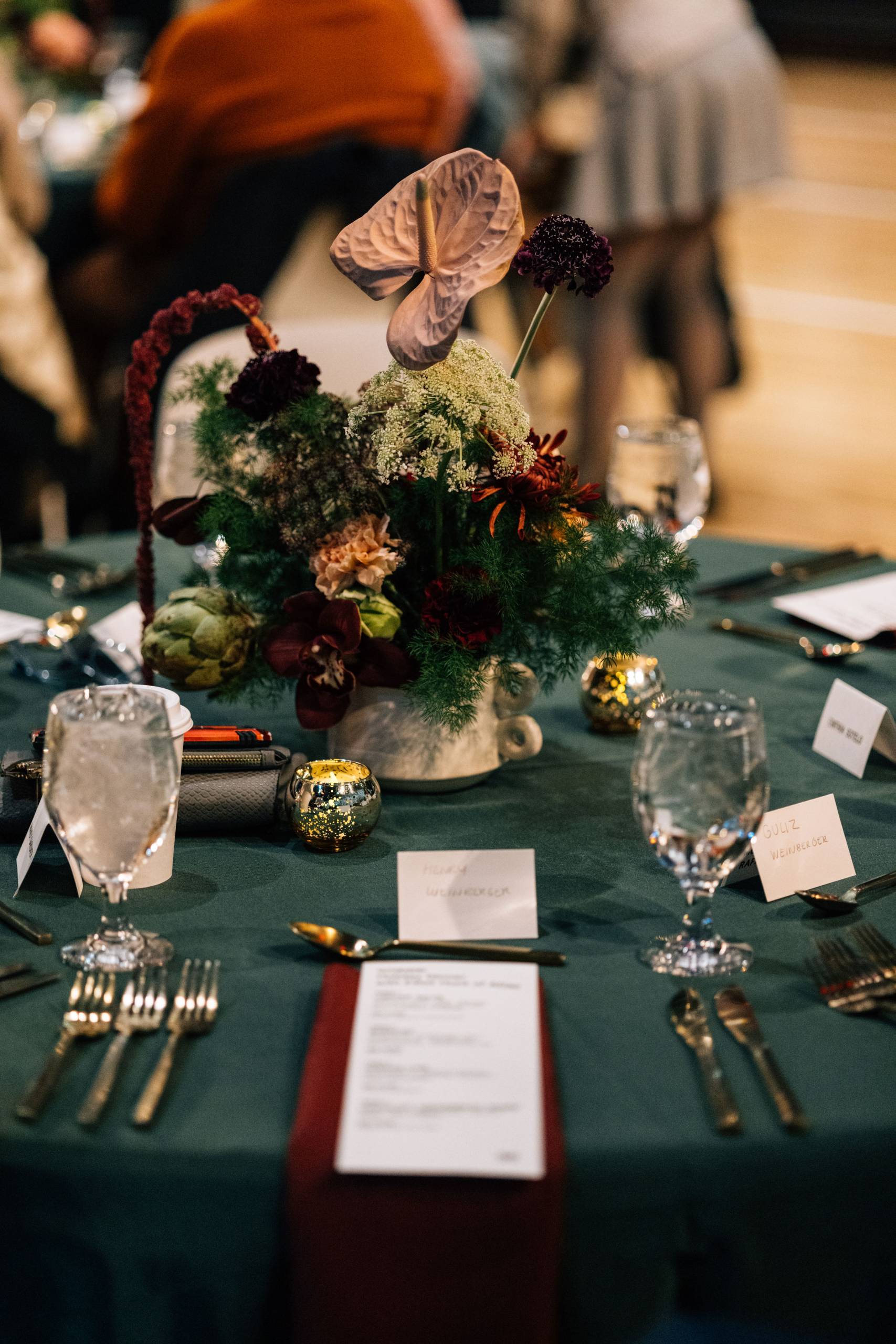 Celebrate the tastes of the season and join us for our third annual holiday dinner, featuring Chef Rafael Rios of NWA favorite Yeyo's El Alma de Mexico—named in 2022 by The New York Times as one of the best 50 restaurants in the US.
A three-time James Beard Award semifinalist for Best Chef: South, Chef Rios's acclaimed cuisine and commitment to sustainable, locally sourced ingredients will be on full display for this five-course dinner.
Hosted by Chef Rios in the Momentary's RØDE House, each dish explores the culinary story of his roots, influence, and philosophy through a fine dining lens, using hyper-local, seasonal ingredients to highlight the flavors and meaning of each element. Curated wine and mezcal pairings, along with personal commentary from the Chef and live Huapango music throughout the evening, round out the perfect midwinter menu.
We hope you'll take a moment this season to celebrate with us. See you there.
Reservation tickets are $149 ($139/members), reserve your spot online or with the Box Office at (479) 657-2335 today.
Ticket includes all food courses and non-alcoholic drinks. Cash bar available. Must be age 21+ to attend.
Complete your culinary experience by adding an optional, curated wine or mezcal pairing for $30 + tax per person.
Price listed is in addition to cost of reservation tickets. Wine pairing can be purchased during ticket reservation or at the event. Must be 21+ years of age to consume alcohol.
ABOUT THE CHEF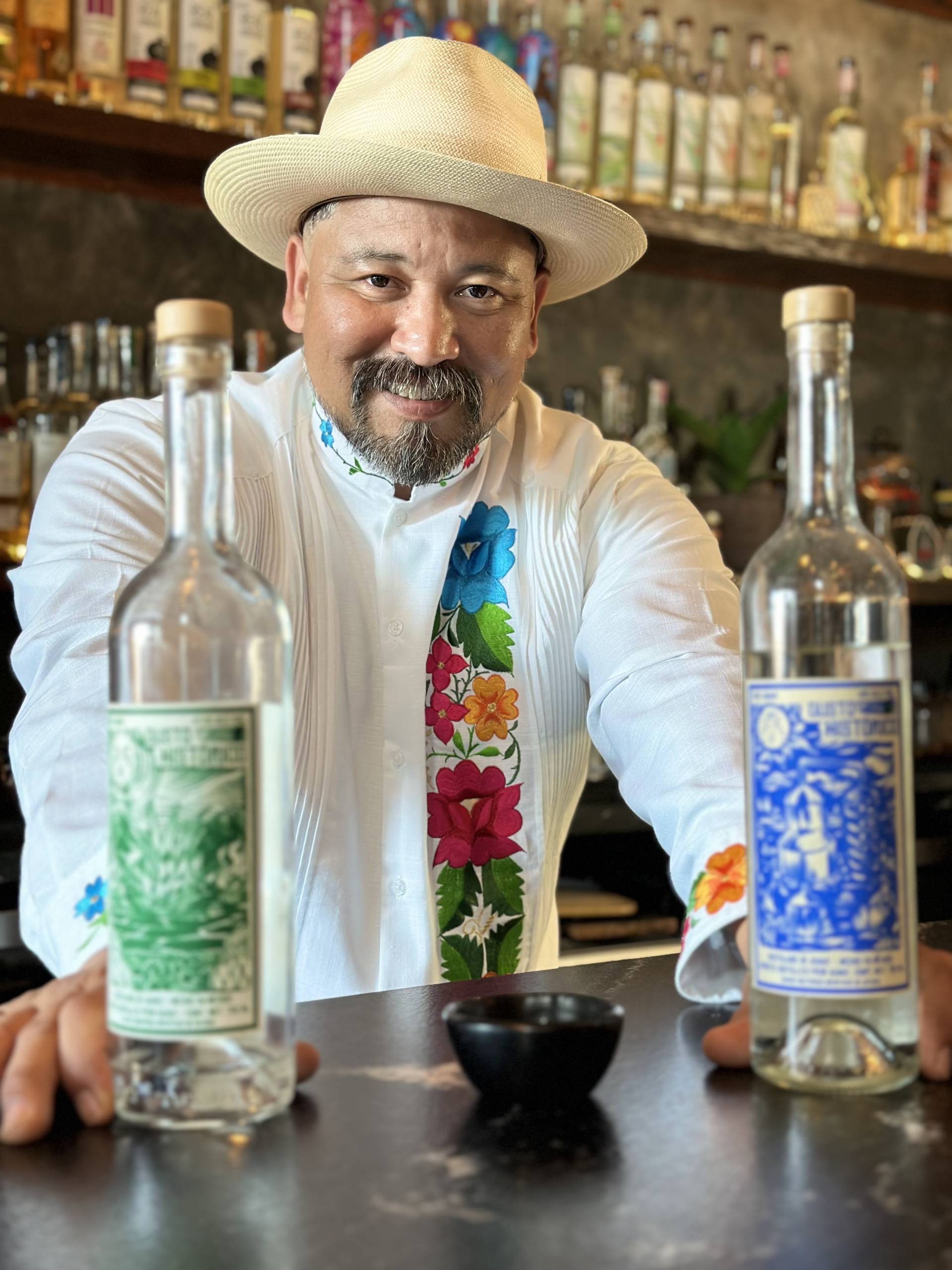 CHEF Rafael RIOS
Born in Tulare in 1976, California's San Joaquin Valley, and raised in the Mexican State of Michoacan until the age of 14, Rafael Rios is a proud ambassador of the authentic regional cuisine of Mexico.
Founder of Yeyo's Mexican Grill in 2012, he materializes memories of the stories told by his father Hector Rios "Yeyo." Stories of early morning congregations of family and friends, gathering to prepare delicious food that would help them endure long hours harvesting grapes.
Rafael has lived in kitchens his entire life. As a child, he took every opportunity to learn and master traditional cooking techniques used by his mother and grandmother, thus allowing him to find the road to an unmistakable culinary identity that is worth sharing.
In 1997, his desire to make a difference in the lives of others led him to enlist in the US Army, where he honorably served for 15 years. While on active duty, he served in countries such as Germany, Korea, and Afghanistan.
During Operation Enduring Freedom, he managed to create partnerships with Turkish and Afghan chefs for unofficial internships that enabled him to expand his appreciation and knowledge of their traditional cuisine and cooking techniques.
Today, with two brick and mortar restaurants added to his bank of concepts, the same desire to serve and make a difference emboldens him to offer Mexico on a plate. He transports his guests to the different regions of Mexico with his simple yet delicious menus.
At Yeyo's El Alma de Mexico (the soul of Mexico), Rafael features approachable Mexican food staples, made exceptional with the use of expertly grown produce from Rios Family Farm. Focus on freshness in the core dishes as well as seasonal touches and specials provide culinary experiences in harmony with local seasons.
Yeyo's Mezcaleria y Taqueria is more specifically focused on cocktail and culinary complements. True exploratory experiences for the palate and dips into haute cuisine elements provide one of the most unique dining experiences on offer in Arkansas.
Rafael works in honor of his father, Don Yeyo, who founded the Rios Family Farm along with his core values. Central to those values are the sustainability efforts and support for local farming initiatives with responsible organic practices on their own farm, shared with locals since 2008.
He believes meaningful, intentional food with history is the most delicious food. Food made simply to highlight the highest quality ingredients.
Rafael is called to inspire and inform guests about the bounty that surrounds Northwest Arkansas, and about the traditional cuisines of Mexico that fuel his passion.
Yeyo's was listed by The New York Times in 2022 in the list of 50 best restaurants in America, and Rafael is a three-time semifinalist (2020, 2021, 2023) for Best Chef South by the James Beard Foundation.
ABOUT THE SERIES
Our Tastemaker Series spotlights local, regional, and national innovators who are making an impact in the world of food today. From panel discussions and masterclasses to tastings and dinners, each event is designed to spotlight the very best of today's culinary arts.