Untitled | A Work in Progress by Justin Cabrillos
What are the edges of a feeling?

Cabrillos's Untitled turns the artist on stage into an anagram of emotions and feelings.Through motion and stillness, the artist becomes the connective tissue between an outburst and a whisper, a frown of amazement and a smile of disgust. Untitled showcases a body possessed by the forms and shapes of emotions as it eagerly finds ways to get more tangled in the plasticity and density of unformed feeling. Expressive and unique, Cabrillos's performance playfully searches for new vocabularies of feeling..
Free, registration encouraged. Register online or with Guest Services at 479.657.2335.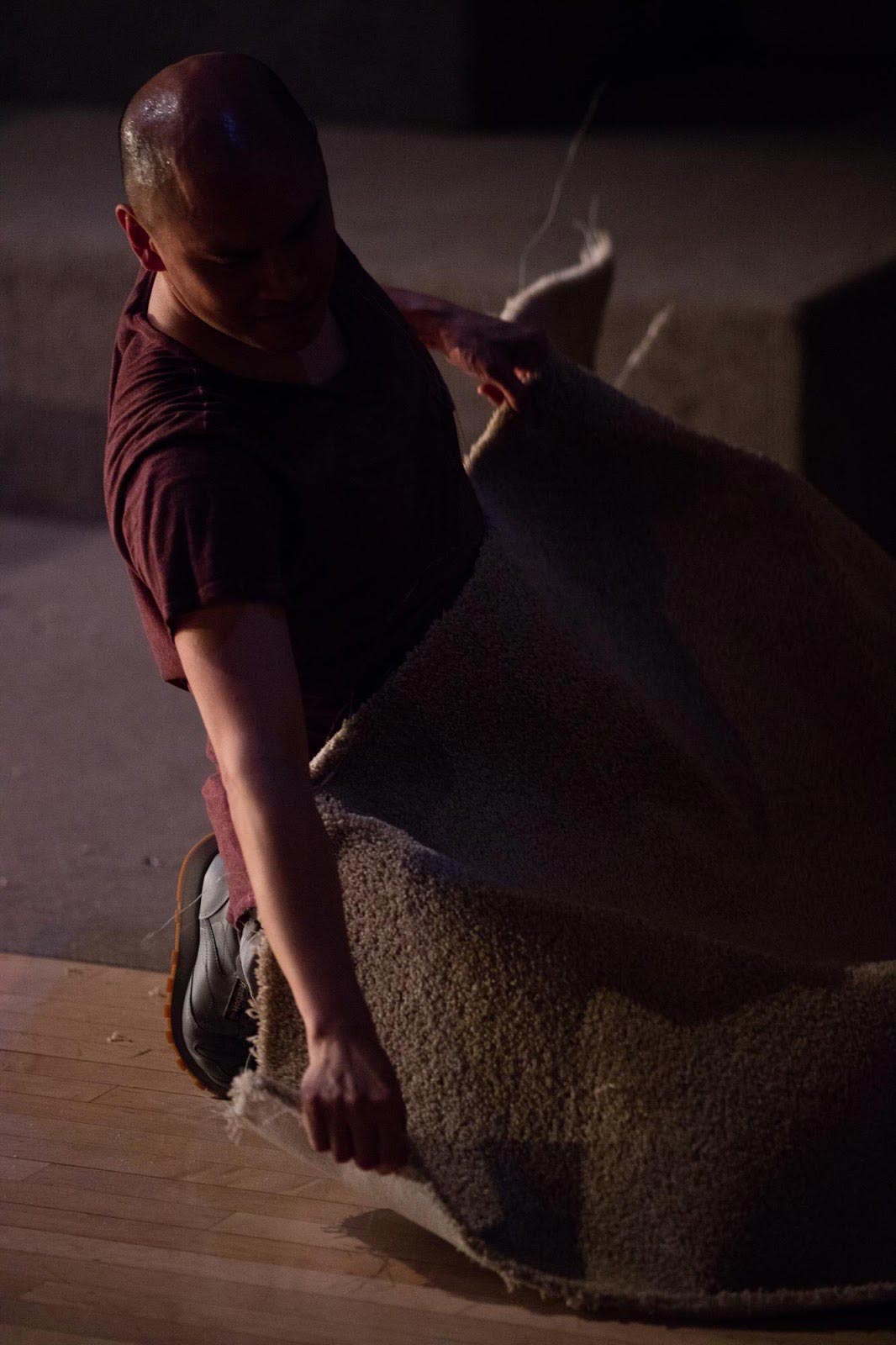 ABOUT THE ARTIST
Justin Cabrillos is a choreographer, artist, and writer based in Brooklyn. He was a 2017 Movement Research artist-in-residence, a 2016 danceWEB scholar at ImPulsTanz under the mentorship of Tino Seghal, and a recipient of a Greenhouse grant from the Chicago Dancemaker's Forum. His work has been commissioned by the IN>TIME Series in Chicago, Danspace Project, and The Chocolate Factory Theater. Cabrillos has shown work at the Cultural Center of Chicago, the Museum of Contemporary Art Chicago, Roulette, and Movement Research at Judson Church. As a performer, he has worked with Every house has a door, Julian Barnett, Jen Rosenblit, and Jeremy Shaw. He holds an MFA from the School of the Art Institute of Chicago and an MA in English literature from the University of Washington, Seattle.