Wilco
with special guest Nina Nastasia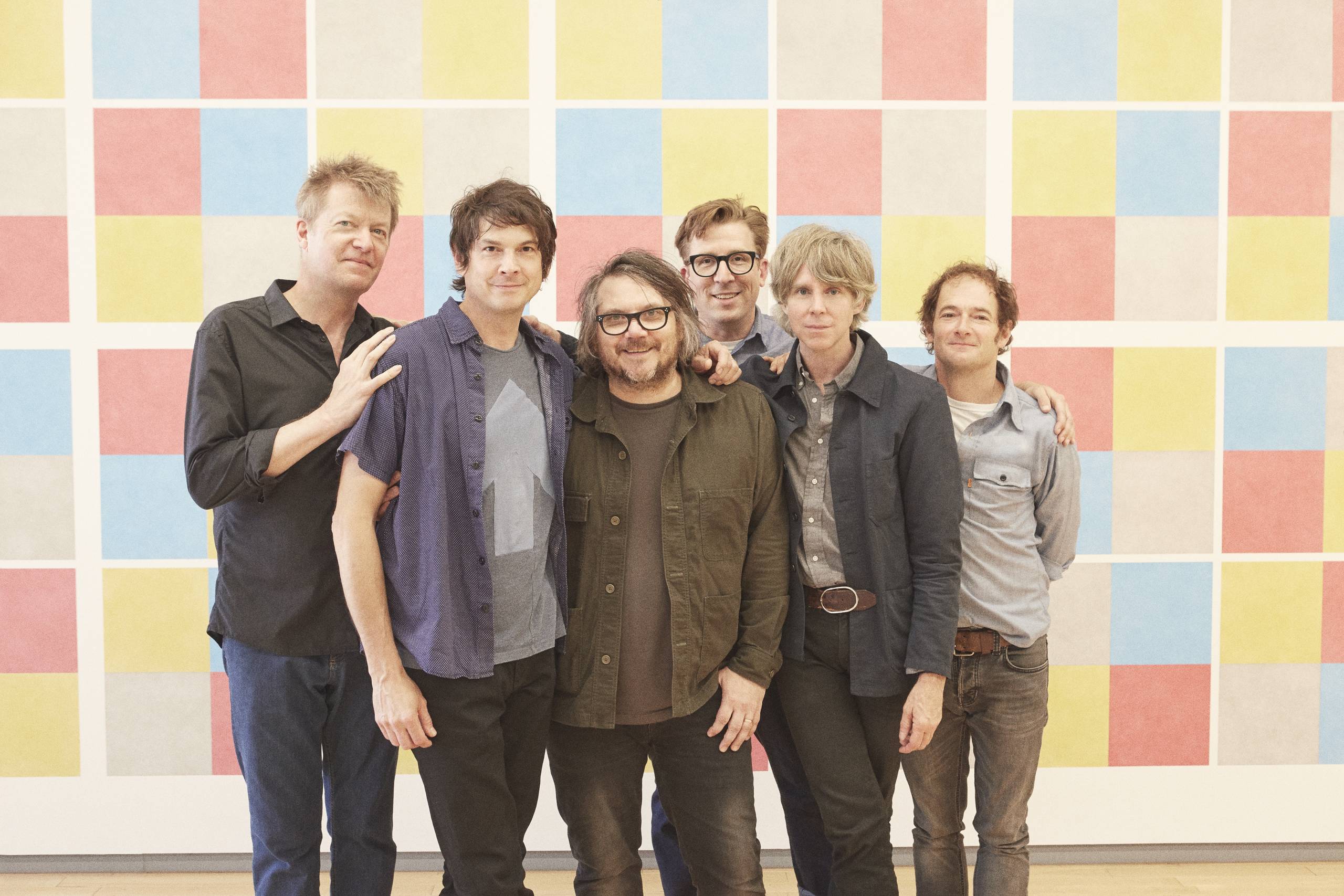 This fall, Grammy Award-winning alternative country/rock band Wilco is bringing their signature era- and genre-crossing sound to the Momentary with special guest Nina Nastasia.
Named by Rolling Stone as "America's foremost rock impressionists" and "my favorite modern-day band," by The War on Drugs frontman Adam Grunduciel, Wilco combines aspects of alt-rock, roots, country, and even classic pop to create an indie style acclaimed by critics and fans alike. Their latest album, Cruel Country, has been hailed by The New York Times as an "understated magnum opus."
Held rain or shine on the Momentary Green, this is your chance to see Wilco live and in-person.
See you there!
This concert is presented as part of the Momentary's Live on the Green Concert Series on the Coca-Cola Stage.
Book your parking pass in the garage, $10 per car.
Reserve your spot online or by calling the Box Office at (479) 657-2335 today. 
* Student tickets available to all guests under 17 or those with a valid student ID, presented upon entry.
** Premium tickets include access to an outdoor tented lounge and premium bar, plus a reserved standing-room-only zone located immediately in front of the front-of-house sound and light mixing tent. Limited quantity available.
ABOUT THE ARTISTS
Early on, coming out of Uncle Tupelo, there was the idea that Wilco was a Country band, or at least an alternative Country band. And there's evidence to support that: "there have been elements of Country music in everything we've ever done," says Jeff Tweedy. "We've never been particularly comfortable with accepting that definition, the idea that I was making Country music. But now, having been around the block a few times, we're finding it exhilarating to free ourselves within the form, and embrace the simple limitation of calling the music we're making Country."
Cruel Country is almost entirely composed of live takes, with just a few overdubs. Everyone—Tweedy, John Stirratt, Glenn Kotche, Mikael Jorgensen, Pat Sansone and Nels Cline—was in the room, playing together at The Loft in Chicago, unseparated by baffles. It's a totally different way of making records that Wilco hasn't used in years—maybe not since Sky Blue Sky. "It's a style of recording that forces a band to surrender control and learn to trust each other, along with each others' imperfections, musical and otherwise." says Tweedy. "But when it's working the way it's supposed to, it feels like gathering around some wild collective instrument, one that requires six sets of hands to play."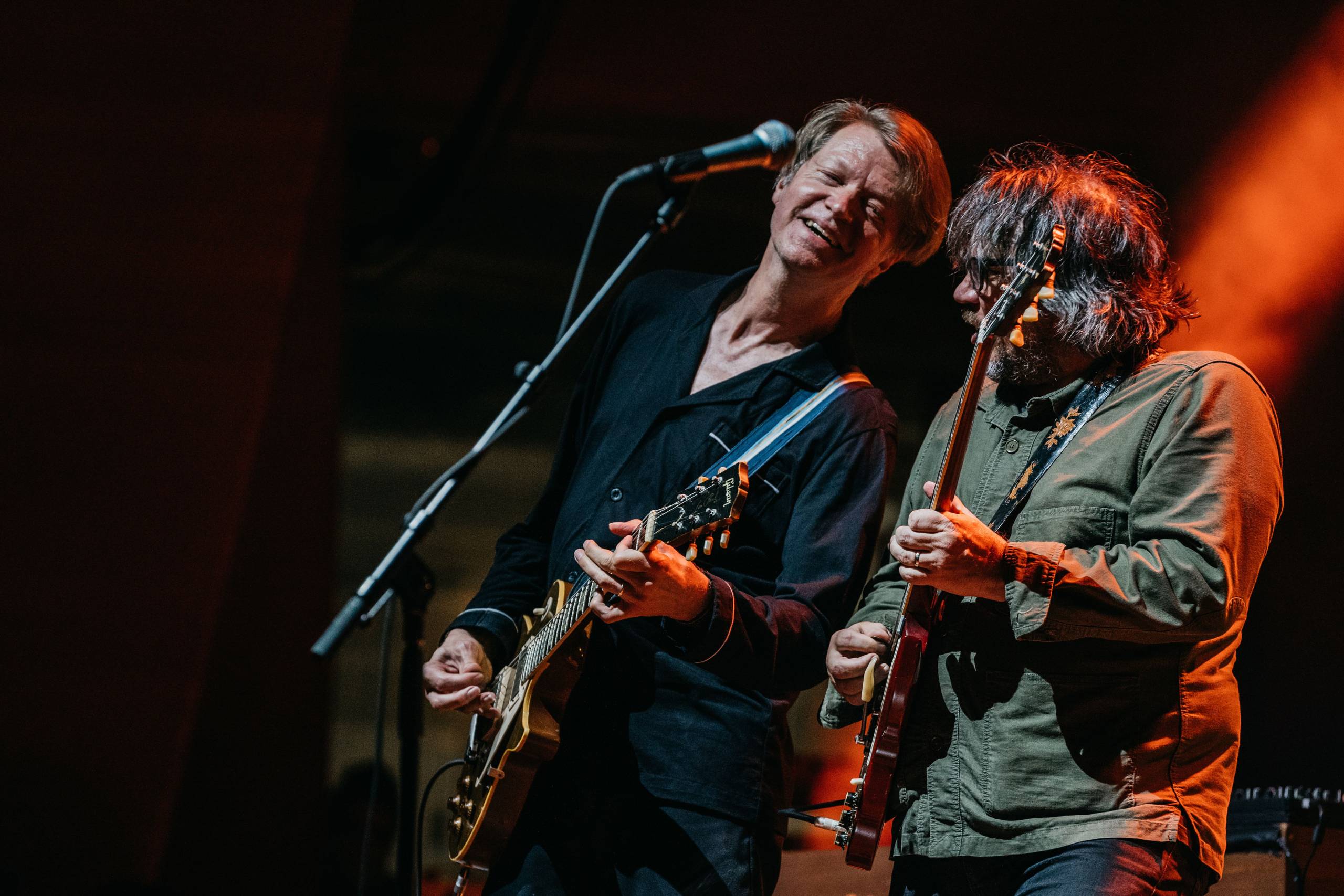 Across the record, there's a loose conceptual narrative on the history of the United States. There's almost a chronologically accurate portrait of America that comes out of the way that the record moves. "It isn't always direct and easy to spot, but there are flashes of clarity," says Tweedy. "It's all mixed up and mixed in, the way my personal feelings about America are often woven with all of our deep collective myths. Simply put, people come and problems emerge. Worlds collide. It's beautiful. And cruel." Tweedy continues: "The specifics of an American identity begin to blur for me as the record moves toward the light and opens itself up to more cosmic solutions—coping with fear, without belonging to any nation or group other than humanity itself."
Overall, Cruel Country is an album that doesn't shy away from troubles, and there's no denying that we're still living in a very troubled time. "More than any other genre, Country music, to me, a white kid from middle-class middle America, has always been the ideal place to comment on what most troubles my mind—which for more than a little while now has been the country where I was born, these United States. And because it is the country I love, and because it's Country music that I love, I feel a responsibility to investigate their mirrored problematic natures. I believe it's important to challenge our affections for things that are flawed."
"Country music is simply designed to aim squarely at the low-hanging fruit of the truth," says Tweedy. "If someone can sing it, and it's given a voice… well, then it becomes very hard not to see. We're looking at it. It's a cruel country, and it's also beautiful. Love it or leave it. Or if you can't love it, maybe you've already left."
WHAT TO EXPECT
Entry: Entry to the concert is located just west of the parking garage. Please be ready to show your mobile/printed tickets along with a valid ID.
Re-entry: No re-entry will be allowed for this show.
Parking: Please park in our parking garage located next to the 8th Street Market at 801 SE 8th Street. Reserve your spot here.

Note: There is an 8′ height limit for the garage.

Seating: You're welcome to bring folding chairs and blankets for use on the Green. There will be a dedicated standing-room-only area in front of the stage for those who prefer to stand.
Bag Policy: You can bring one clear bag into the venue that is not larger than 12" x 6" x 12", or a single one-gallon plastic freezer bag (Ziploc bag or similar). Exceptions for diaper bags, medical devices, and media apply—learn more here.

In addition, you can also carry a small clutch purse, no larger than 4.5" x 6.5", with or without a handle or strap.
Bags will be screened as you enter. Security has final say on what is and isn't permitted.

Fun Food and Drink: Hungry or thirsty? Enjoy the culinary creations of the Momentary Food Truck and fun beverages from the RØDE Bar before and during the show. No outside food or beverages will be allowed.
Cashless Event: Bring your credit or debit cards as we're 100% cash-less.
Photos and Video: Capture your favorite concert moments with a point-and-shoot camera or your phone. But please leave professional cameras, drones, selfie sticks, tripods, detachable lenses, and audio or video recording devices at home.
For a complete list of guidelines, see our full Concert and Festival Rules.
WHAT TO BRING AND NOT BRING TO THE CONCERT
BRING
Valid ID and tickets to present upon entry.
Folding chairs and blankets to use in designated areas at mid-field and beyond.
Free water stations will be available. Empty plastic water bottles are encouraged to help stay hydrated. (No glass, metal, or opaque plastic containers.)
Bring your credit or debit cards. The festival is 100% cash-less.
Rain or shine, the show will go on! Come prepared with your sunscreen, hat, raincoat or a poncho.
One clear bag no bigger than 12" x 6" x 12", or a single one-gallon plastic freezer bag (Ziploc bag or similar). You may also carry a small clutch purse, no larger than 4.5" x 6.5", with or without a handle or strap.

All clear bags and clutch purses will be screened prior to entry. Security has final say on which bags will be permitted.
DON'T BRING
No outside food and drink, large bags, coolers, or ice chests. No pop-up shade tents or umbrellas of any kind.
No weapons or firearms of any kind are allowed, even if you have a permit. Laser pointers, glow sticks, and illuminating objects are strictly prohibited.
No fireworks, fuel, or explosive materials of any kind.
No skateboards, scooters, or wheeled devices other than ADA-compliant transport.
No kites, frisbees, inflatables, or air horns.
No illegal substances of any kind.
No smoking or vaping will be allowed outside of designated smoking areas.
No pets.
No posters, signs, or promotional materials. Flyers and other promotional materials cannot be distributed on Momentary property without prior approval.
Prohibited items will not be admitted or checked. Please leave these items at home or in your locked vehicle.