Momentary Winter Market by Wylde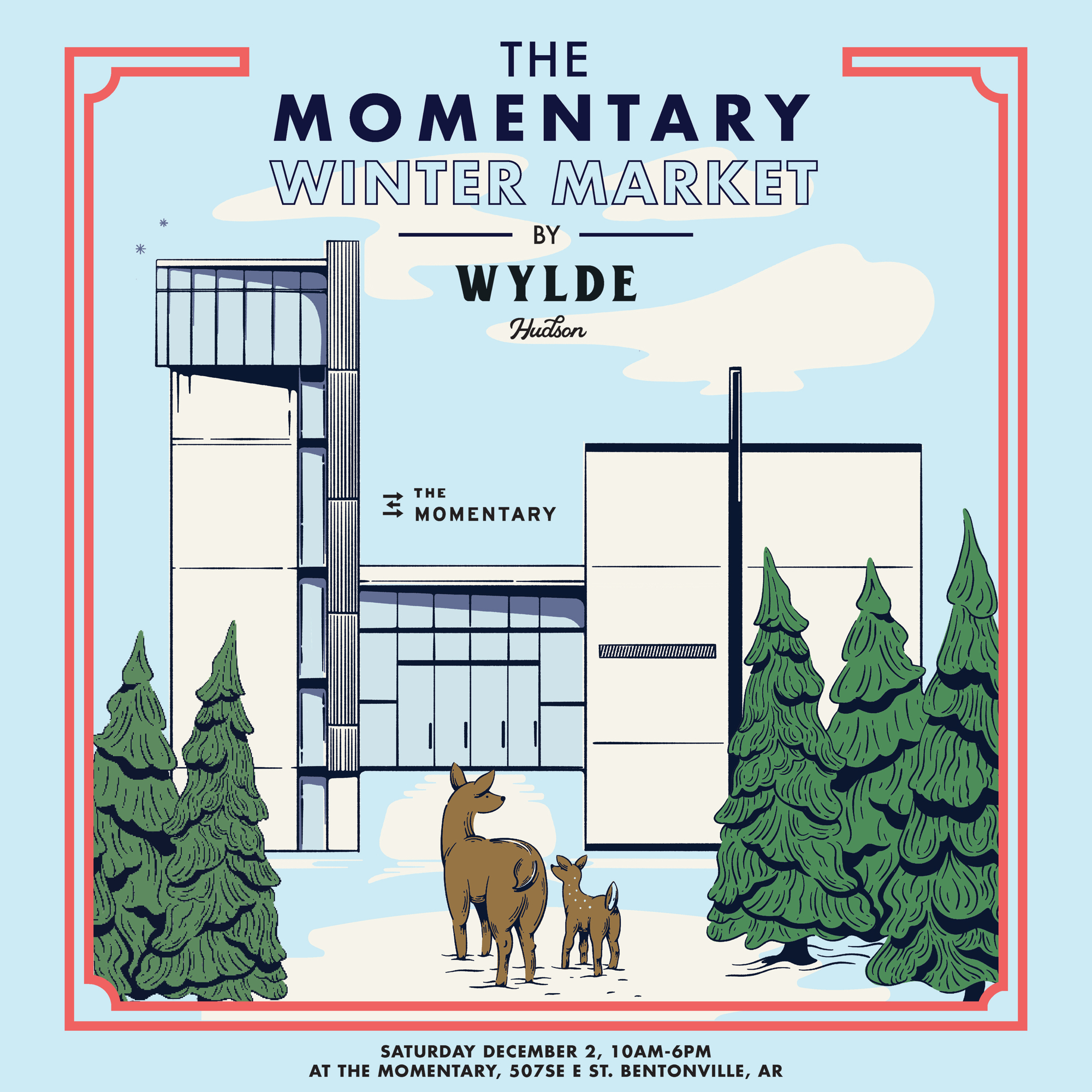 Come shake off those winter blues with a day of shopping and fun and festive experiences, hosted by the Momentary and WYLDE Hudson!
Stop by Saturday, December 2, and grab a mug of cocoa as you browse goods from more than 20 local and regional merchants—hand-curated with the help of the folks at WYLDE.
From apparel and accessories to ceramics, wellness items, home décor, books, candy, art, and more, you'll be able to find original, thoughtful, and aesthetically striking gifts for everyone on your list (including yourself).
You'll wish the rest of your holiday shopping was this fun.
See you there!
Free, no tickets required. Drop by anytime from 10 a.m. to 6 p.m.
ABOUT WYLDE HUDSON
WYLDE Hudson is a wine bar, public café, community space, retail concept, and open-air market. An intentional community of brands and people sharing space, interests, values, and resources. A place where creativity, comfort, and commerce are experienced and for connection and inspiration to go WYLDE.