You Belong | Community Resource Fair
Co-presented by the Momentary and NWA Women's Shelter
Event
|
The Momentary, Locations Vary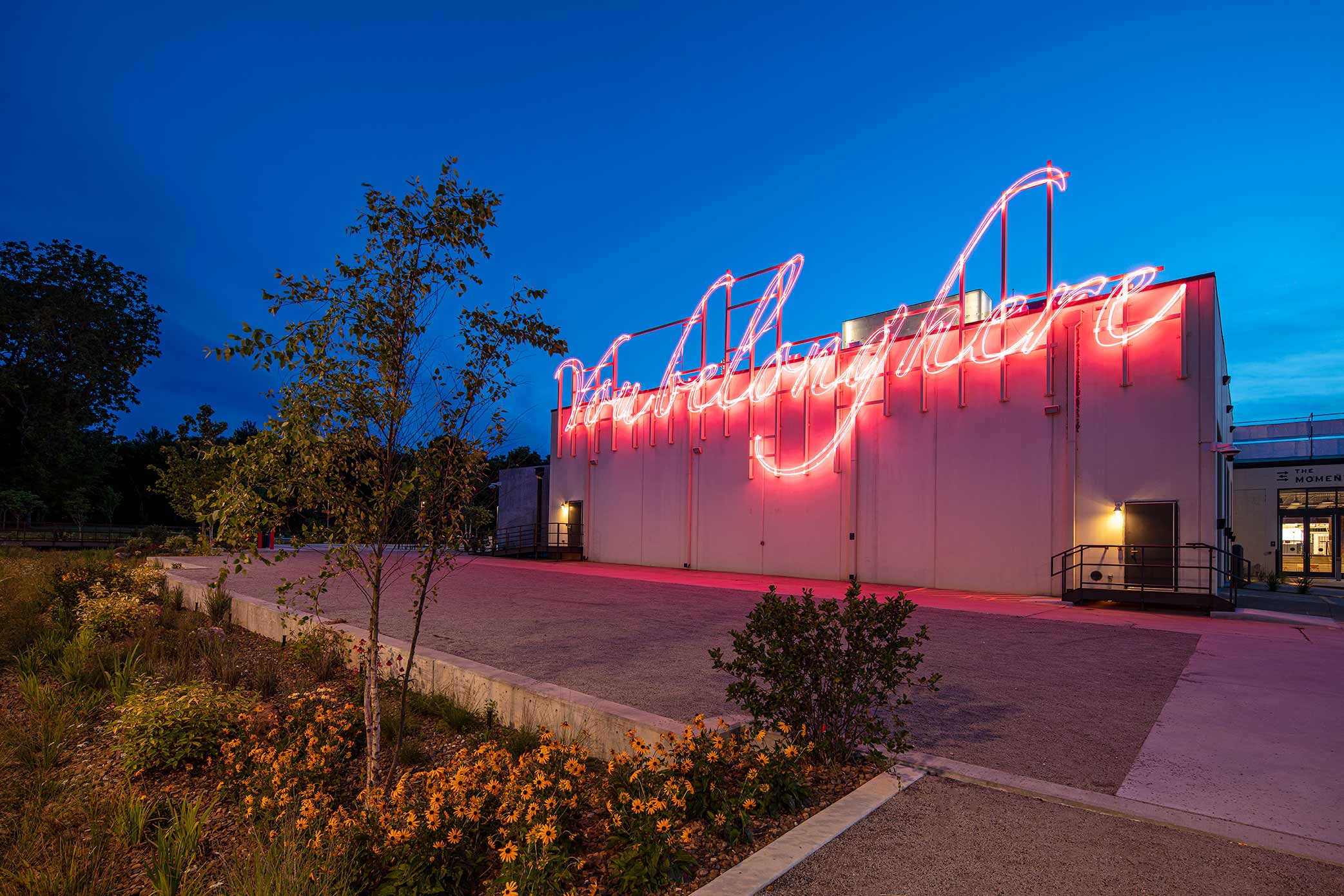 Join us for You Belong, a community resource fair welcoming all to gather in support of the LGBTQ+ community. The event will include education and support resources from local partners, survivor testimonials, food trucks, music by DJ Girlfriend, and drag shows by local performers.
The Momentary is proud to partner with the NWA Women's Shelter on this event to bring awareness and resources to our community as domestic violence affects the LGBTQIA+ community at rates significantly higher than any other demographic community.
Reserve your free ticket for an inclusive day of music, community, and good vibes.
FREE. Timed-entry tickets required. Last timed-entry for the event is at 4:30 PM.
ABOUT THE NWA WOMEN'S SHELTER
Domestic Violence does not discriminate. Neither does the Northwest Arkansas Women's Shelter. They firmly believe that every human being deserves to feel safe and valued in their home and in their relationships. Many in the LGBTQIA+ community have experienced violence, threats, and coercion at the hands of someone who was supposed to love them. The NWA Women's Shelter works hard to provide a safe, inclusive, and healing environment so that all of their clients can live as their true selves.
ABOUT DJ GIRLFRIEND
DJ Girlfriend is a NWA based house, disco, and dance DJ, and has been spinning since 2018. They got their start DJing as a way of continuing familial musical traditions. In the span of their career, they've had the opportunity to enrich crowds at South On Main, Crystal Bridges, The Meteor Guitar Gallery, and more. Find them on Instagram at @djgirl.friend. You can also find their work on Mixcloud and Soundcloud.
WHAT TO EXPECT
Safety first! Per CDC guidelines, visitors and staff who are fully vaccinated are no longer required to wear face coverings. If visitors are not vaccinated, face coverings are still required. Face coverings are still recommended for children 2 and up, unless they are vaccinated. Face coverings will be available upon entry for those who do not have one.
There will be several educational resources and community partners in attendance, including the Whole Health Institute, Human Rights Campaign, Arkansas Department of Health, Visit Bentonville, 21c Bentonville, the Amazeum, Arkansas Crisis Center, Burrell Behavioral Health, Children's Advocacy Center, Havenwood, Hub of Hope, Legal Aid of Arkansas, Marshallese Educational Initiative (MEI), Taylor Law Firm, and Rainbow Bridges Resource Group, among others!
Did someone say food? No need for outside food and drinks here. Quench your thirst and hunger at the Food Truck Village filled with local food trucks, located in the North Courtyard and Arvest Bank Courtyard.
Local drag performers Inertia, Sina Kakes, Sean Davis, Amiyah Turelle, Afrodite, Nikita Kakes, Anita Mann, Neptune, O'Shea, Umami Origami, Ace of Hearts, Ella Rosa, Nikita Kakes, and Aralee will be performing in the RØDE House at different times throughout the event.
FAQ
WHERE SHOULD I PARK?
The Momentary is located at 507 SE E Street. It is recommended that you bike, walk, or utilize a ride-share service like Uber or Lyft.
If you plan to Uber or Lyft, please set your pin to the following address: 700 SE 5th Street, Bentonville, AR 72712. This will be the same spot for both drop-off and pick-up.
If you plan to drive, there will be free parking available at the Momentary and the Pump Track at J & 8th Street, just east of 8th Street Market. We also recommend utilizing the free public parking locations surrounding downtown Bentonville — we're just a short walk away!
Is THE YOU BELONG EVENT the same as the Purple Reign event taking place at the Momentary that same day?
Purple Reign is a private, fundraising event hosted by the NWA Women's Shelter. Purple Reign is separate from the community resource fair.