Enduring Amazon: Life and Afterlife in the Rainforest
EXHIBITION | GALLERIES
NOV 18, 2023 – APR 14, 2024
FREE

Lonely Loricariidae | David Brooks
Presented as part of Enduring Amazon, David Brooks's living sculpture, Lonely Loricariidae, focuses on the evolutionary splendor of the Amazonian Basin and the complex, interdependent relationship between science and commerce.
The sculptural installation features living armored catfishes from the Amazon, each representing a distinct, undescribed, 'new to science' species that remains so poorly known as to lack a scientific name. These bizarrely beautiful creatures are rarely seen beyond the depths of Amazonian rivers, where they play critical roles in sustaining the ecological function of the most biodiverse freshwater ecosystem on Earth.
Brooks's fish, which have been entwined by the global diaspora of exotic fishes in the aquarium trade, look back at us from a spectator's perspective—inviting affection and care for their native environment while underlining how much more needs to be understood to properly document, monitor, and conserve biodiversity throughout the tropics.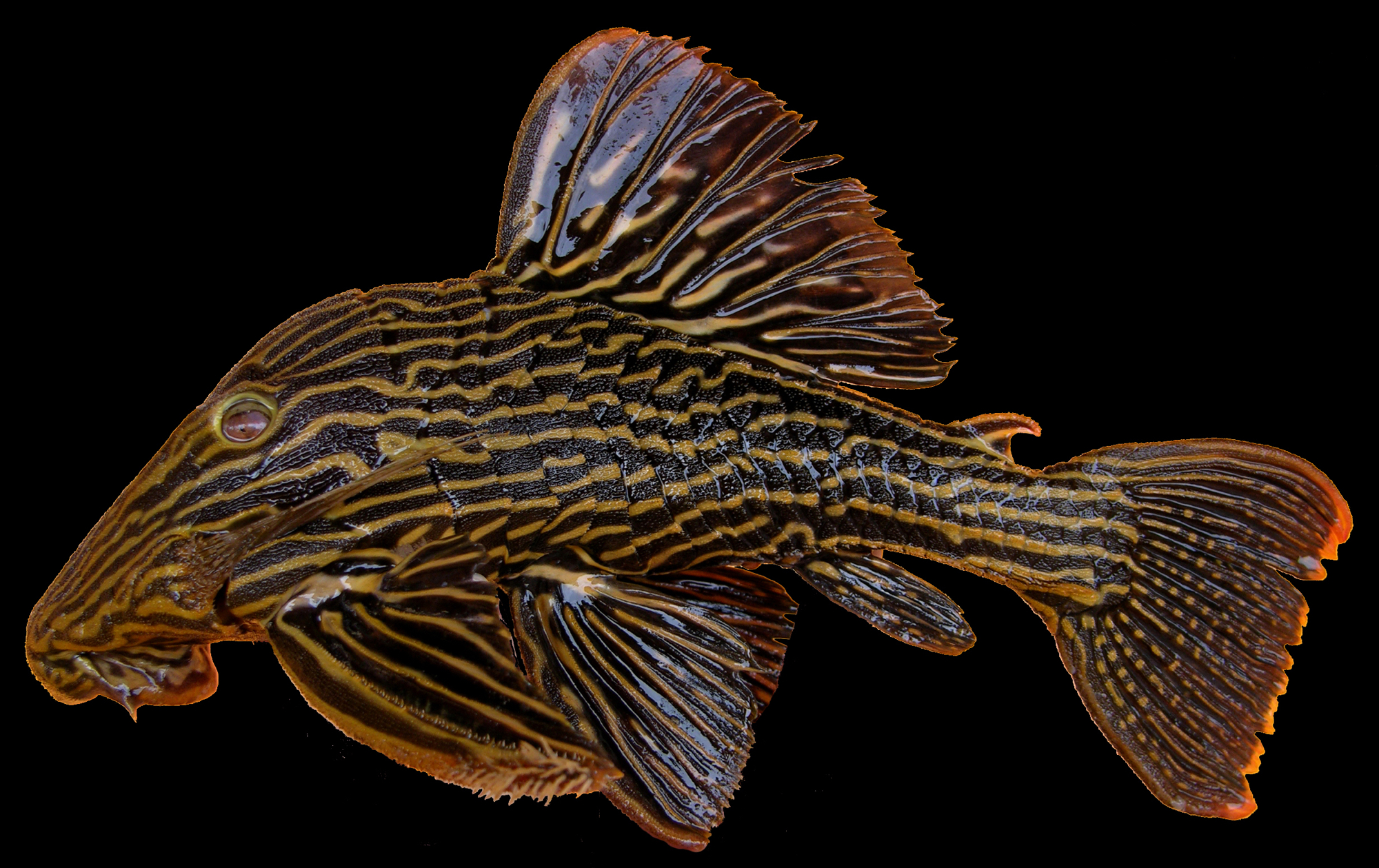 The exhibit emerges from Brooks's two-decades of expeditionary collaboration with explorer and biologist Dr. Nathan Lujan, whose research seeks to address these knowledge gaps. During the run of this exhibition, Brooks and Lujan will travel to the Amazon to scientifically survey and taxonomically describe one of the species in this installation, bringing humanity one step closer to understanding, monitoring, and conserving tropical biodiversity.
ABOUT THE ARTIST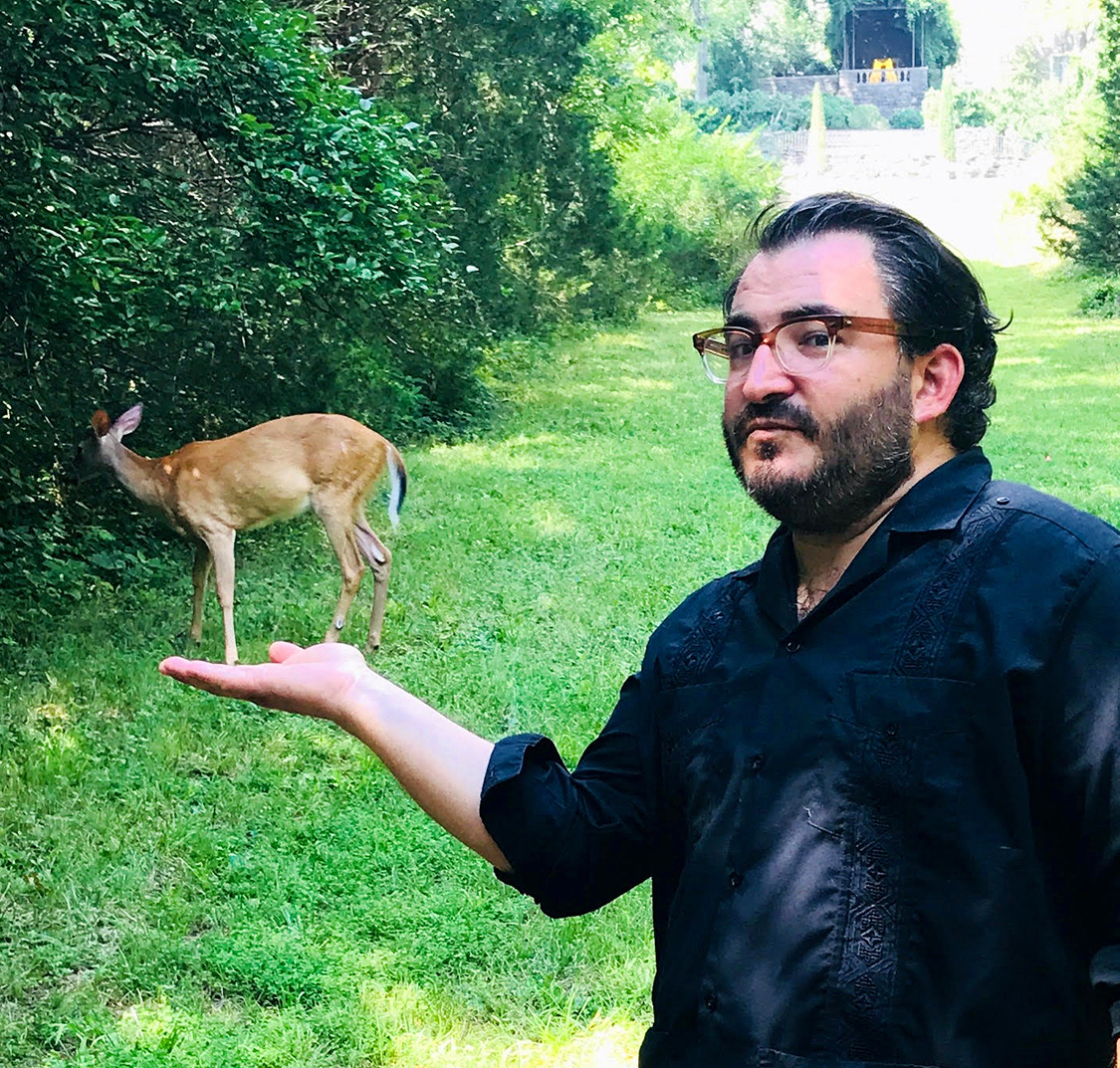 David Brooks is an artist who works closely with scientists to consider the relationship between the individual and the built and natural environment. His work investigates how cultural concerns cannot be divorced from the natural world, while also questioning the terms under which nature is perceived and utilized.
Brooks has participated in numerous scientific expeditions throughout the Amazon and has had solo exhibitions and major projects at the Aldrich Contemporary Art Museum; Storm King Art Center; MoMA/PS1; deCordova Museum; the Dallas Contemporary; Tang Museum; deCordova Museum, MA; Nouveau Musée National de Monaco; Galerie für Landschaftskunst, Hamburg; Nevada Museum of Art; Ballroom Marfa; the Sculpture Center, NYC; The Visual Arts Center, Austin; Cass Sculpture Foundation, UK; Bemis Center for Contemporary Arts, Omaha; ASU Art Museum, AZ; and the American Academy in Rome, among others.
From 2011 to 2012 Brooks had Desert Rooftops on view in Times Square, a 5000-sq. ft. earthwork commissioned by Art Production Fund; from 2017 to 2018 a large-scale geologic installation on Governors Island as the inaugural commission by the Trust for Governors Island; as well as a growing earthwork, Budding Bird Blind, as the inaugural commission by Planting Fields Foundation, Oyster Bay, NY in 2020.
He is the recipient of the Rome Prize, a Smithsonian Artist Research Fellowship, and several Coypu Foundation grants for biological research and discovery. Brooks lives and works in New York and is a professor at NYU Gallatin.

FAQ: The Fishes in Lonely Loricariidae
Want to learn more about the finned friends featured in the exhibition? Here's the answers to some frequently asked questions about David Brooks's living sculpture.
Read the FAQ
FAQ: The Fishes in Lonely Loricariidae