Momentary Announces New Hires in Lead-Up to 2020 Opening

The Momentary, a new contemporary arts venue set to open in early 2020, today announces new hires including: Pia Kishore Agrawal, curator, performing arts; Cynthia Post Hunt, programmer, theater/dance; Kaitlin Maestas, assistant curator, visual arts; and Stuart Rogers, programmer, festivals/music; all under the leadership of director, Lieven Bertels.
The group will join the core Momentary team, which includes director, Lieven Bertels, appointed in September 2017; Mallory Taylor, executive assistant, hired in January 2018; Lauren Haynes, who serves a dual role as curator, contemporary art at Crystal Bridges Museum of American Art and curator, visual art at the Momentary; and Catherine Hryniewicz, who was recently promoted from project manager, exhibitions at Crystal Bridges to operations manager at the Momentary.
"It's exciting to see this dynamic team come together as plans for programming and the vision of the Momentary take shape," said Bertels. "We are grateful to be able to draw on the expertise of Lauren and Catherine, who bring valuable institutional knowledge to their new roles. And with the addition of Pia, Kaitlin, Stuart, and Cynthia, we are getting new perspectives, energy, and ideas from individuals with diverse backgrounds and life experiences. The Momentary and this extraordinary team are poised to bring visual, culinary, and performing arts to our community in unique and inspiring ways."
---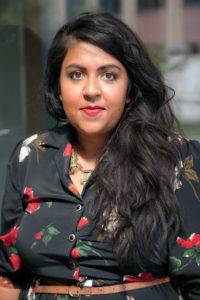 Pia Kishore Agrawal, curator, performing arts, will join the team in December 2018 to lead the research and planning of performance seasons, festivals, and special projects. Prior to this appointment, Agrawal was program director at the University of Houston Cynthia Woods Mitchell Center for the Arts, where she produced public programs including lectures, festivals, and more.During her time at the Mitchell Center, Agrawal worked with artists such as Tania Bruguera, Okwui Okpokwasili, Kevin Beasley, and Jason Moran. She also served as the managing director of the Rude Mechs in Austin, Texas and the programming director of FringeArts in Philadelphia, Pa. She is a graduate of Haverford College with a Bachelor of Arts in Sociology.
---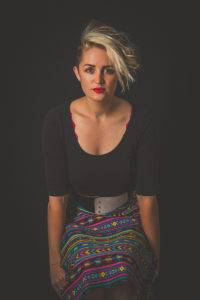 Cynthia Post Hunt, programmer, theater/dance, joined the team in October 2018 to develop and implement performing arts projects, including concerts and performances, residencies, commissions, workshops, audio and video recordings, and more. Post Hunt is a curator and artist based in Northwest Arkansas and co-founder of Inverse Performance Art Festival, which strives to foster local dialogue about performance art on an international scale and build a community of performance artists and supporters. From 2017-2018, she served as the house manager of TheatreSquared and in 2018, Post Hunt joined the Live in America project as a curating partner. She maintains a vibrant art practice, performing regionally and nationally at institutions and festivals such as Crystal Bridges, Art Basel Miami, and Mana Contemporary Chicago. She is an active member in the local and national performance community, participating in workshops, educational development, and publications. Most recently, she is a recipient of the Artists 360 grant. Post Hunt received her Bachelor of Fine Arts from the School of the Art Institute of Chicago.
---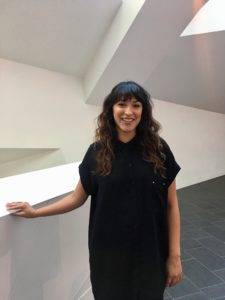 Kaitlin Maestas, assistant curator, visual arts, joined the team in September 2018 to develop and organize contemporary art installations and exhibitions, with curator Lauren Haynes, at the Momentary. Maestas was born in Albuquerque, N.M., and her research and interests have been primarily devoted to exploring themes of identity, displacement, and cultural heritage in the United States and the Americas. Previously, she served as the curatorial assistant of modern and contemporary art at the Denver Art Museum working on several major exhibitions including Shade: Clyfford Still and Mark Bradford and Mi Tierra: Contemporary Artists Explore Place, an exhibition featuring site-specific installations by 13 Latinx and Chicanx artists examining the complex layering of cultures in the U.S. In 2015, she was the program coordinator for the Biennial Ambassadors artist residency program and later, served as the assistant curator for the Vis-à-Vis: Biennial Ambassadorsexhibition. Maestas holds a Bachelor of Arts from Regis University in Denver and did her graduate studies at the University of Denver.
---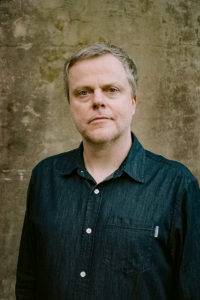 Stuart Rogers, programmer, festivals/music, began in early November 2018 to plan and execute performing arts projects, including concerts and multidisciplinary performances, festivals, residencies, commissions, workshops, and more at the Momentary. Born in Sydney, Australia, Rogers brings over 20 years of experience programming music and the performing arts in the U.S., Europe, and Australia. Rogers relocated to New York City in 2001 where he worked as a commercial photographer and made music documentaries including the Icelandic feature length, Everything Everywhere All the Time. He presented a weekly radio show on East Village Radio for a decade and DJ'ed across the city including events for Mick Jagger, Jodie Foster, and Robert De Niro. From 2005 to 2014, Rogers ran his own artist management company which represented the likes of Beth Orton, Ólöf Arnalds, and Debo Band, and has also helped present artists including Beastie Boys, Sonic Youth, Foo Fighters, Bikini Kill, Beck, and DJ Shadow. From 2014 to 2018, Rogers was the program manager at Sydney Festival, curating over shows and programming acts including PJ Harvey, The Flaming Lips, Nick Cave and The Bad Seeds, Kim Gordon, Gotye, and Seu Jorge to breakthrough Australian debuts by artists such as Kate Tempest, Moses Sumney, Aldous Harding, and Karol Conka. Rogers graduated with a Bachelor of Science in Environmental Science and Mass Communications from Macquarie University in Sydney.
---
Currently, the 63,000 square-foot decommissioned Kraft Foods plant is being redesigned and adapted for use as a multi-disciplinary art space to include galleries, studios, theater, culinary space, and more. Prior to the opening, the Momentary staff will be located in a temporary office adjacent to the construction site. A video preview of the construction progress is available here. Follow the Momentary on social media for updates:
For information about the Momentary, visit the website here. For Enewsletter updates, sign up for the Momentary interest.