Ephrat Asherie Dance

Get Ready to Get Down with Ephrat Asherie Dance

Experience live breaking, hip-hop, house, and vogue performances with award-winning dance legends this fall at the Momentary. Join dancers and enthusiasts of all backgrounds at these one-of-a-kind opportunities to learn from the best and dive into the world of dance like never before!

SEP 26, 6 PM
FERMENTATION HALL

Come enjoy this screening of Check Your Body at the Door and following conversation with dance legends Archie Burnett and Ephrat Asherie!
Free, no tickets required.

SEP 29 – 30, 7 PM | OCT 1, 2 PM
RØDE HOUSE
Join us at the RØDE House for a lively evening of breaking, hip-hop, house, and vogue with Ephrat Asherie Dance!
$20 ($15/members, $10/students, $10/teachers)

SEP 30, 12 PM
RØDE HOUSE
Learn from the best at this multigenerational dance workshop, hosted by Ephrat Asherie and Archie Burnett!
$10 All Audiences
About Ephrat Asherie Dance
Ephrat Asherie Dance (EAD) is a dance company rooted in African American and Latine street and club dances. Dedicated to exploring the inherent complexities of these dances, EAD investigates the expansive narrative qualities of various vernacular forms including breaking, hip-hop, house and vogue, as a means to tell stories, develop innovative imagery, and find new modes of expression. EAD's first evening-length work, A Single Ride, earned two Bessie nominations in 2013 for Outstanding Emerging Choreographer and Outstanding Sound Design by Marty Beller. The company has presented work at New York City Center, Art Power! at UC San Diego, The Apollo Theater, Columbia College, Dixon Place, FiraTarrega, Works & Process at the Guggenheim, Jacob's Pillow Dance Festival, Joyce Theater, La MaMa, New York Live Arts, River to River Festival, Spoleto Festival USA, Summerstage NYC, and The Yard, among others. For more information please visit www.ephratasheriedance.com IG: @ephratasheriedance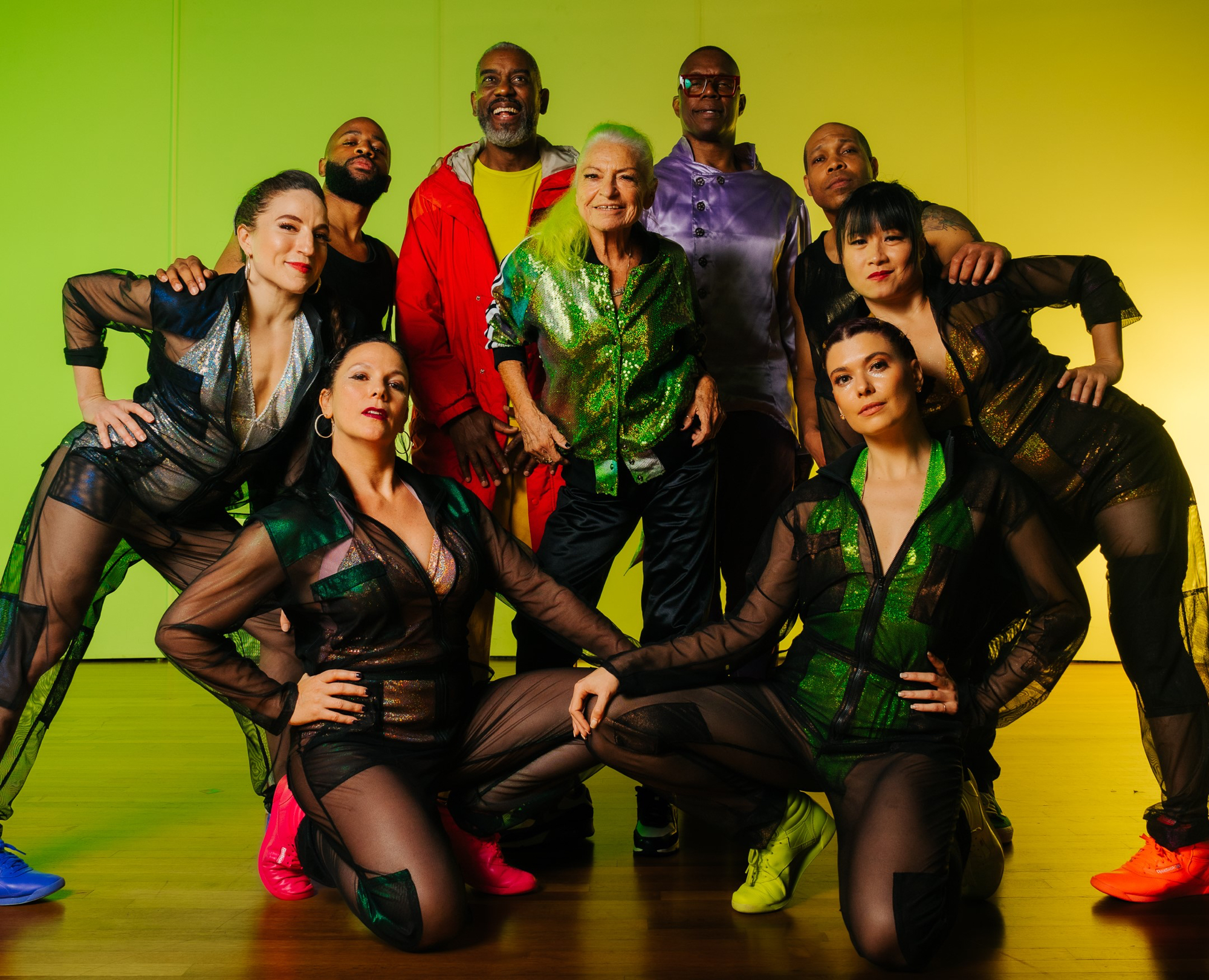 About UNDERSCORED

UNDERSCORED is a multi-generational collaboration with performers ranging in age from 28-80. Celebrating and investigating their connections to the club scene from the 1970s at seminal parties like the Loft and the Paradise Garage until today, UNDERSCORED features EAD ensemble members and three NYC club legends, Archie Burnett, Brahms "Bravo" LaFortune and Michele Saunders.
Audiences join the company in an exhilarating journey through deeply personal histories, rarely seen archival footage, a vast musical landscape including funk, disco and house and of course decades of dancing through the culturally reflective styles of breaking, hip-hop, house, vogue, waacking and hustle. The pandemic kept ALL of us from gathering. Whether on or off the dance floor, UNDERSCORED is a reminder of how essential it is to connect to one another.
About Ephrat Asherie
Ephrat "Bounce" Asherie is a NYC-based choreographer, performer and b-girl and a 2016 Bessie Award Winner for Innovative Achievement in Dance. Asherie has received numerous awards to support her work including Dance Magazine's Inaugural Harkness Promise Award and two National Dance Project Awards. In 2019 she was the recipient of a NYFA Fellowship and is currently a Jerome Hill Artist Fellow. As Artistic Director of Ephrat Asherie Dance (EAD), Asherie's work has been presented nationally and internationally with commissions from companies including Malpaso and Parsons Contemporary Dance and additional commissions from Vail Dance Festival, Fall for Dance, River to River, Firatatrrega and Works & Process at the Guggenheim. Her latest work, UNDERSCORED — awarded a 2019 Creation and Development Award from the National Performance Network and a 2022 National Dance Project–premiered in November 2022 at Works & Process at the Guggenheim. Asherie is honored to have been mentored by Richard Santiago (aka Break Easy) and to have worked and collaborated with Michelle Dorrance, Doug Elkins, Rennie Harris, Bill Irwin, Gus Solomons jr, and Buddha Stretch, among others. Asherie earned her BA from Barnard College, Columbia University in Italian and her MFA from the University of Wisconsin Milwaukee where she researched the vernacular jazz dance roots of contemporary street and club dances. She is a co-founding member of the all-female house dance collective MAWU and is forever grateful to NYC's underground dance community for inspiring her to pursue a life as an artist. For more information, please visit EphratAsherieDance.com or follow EAD on Instagram @ephratasheriedance.
SPONSORS
UNDERSCORED is the recipient of a National Performance Network (NPN) Creation and Development Fund and is commissioned by Works & Process, Inc., Guggenheim (New York, NY), ArtPower at UC San Diego (San Diego, CA), The Momentary (Bentonville, AR) and The Yard (Chilmark, MA).