A Conversation with Cauleen Smith

In Space Station: Radiant Behind the Sun, currently on view in the Lobby Gallery at the Momentary, interdisciplinary filmmaker Cauleen Smith immerses audiences in a world that draws from Afrofuturism, science fiction, and experimental cinema. Visitors walk through a transformed gallery space—a "space station" with a 1970s aesthetic and immersive elements—while two of Smith's films, SOJOURNER and PILGRIM, play on alternating loops.
Below, enjoy a conversation between Smith and Allison Glenn, curator of the exhibition and former associate curator, contemporary art at Crystal Bridges Museum of American Art.
ALLISON GLENN: Utopias are a key theme in this exhibition. What draws you to them as a theme or subject?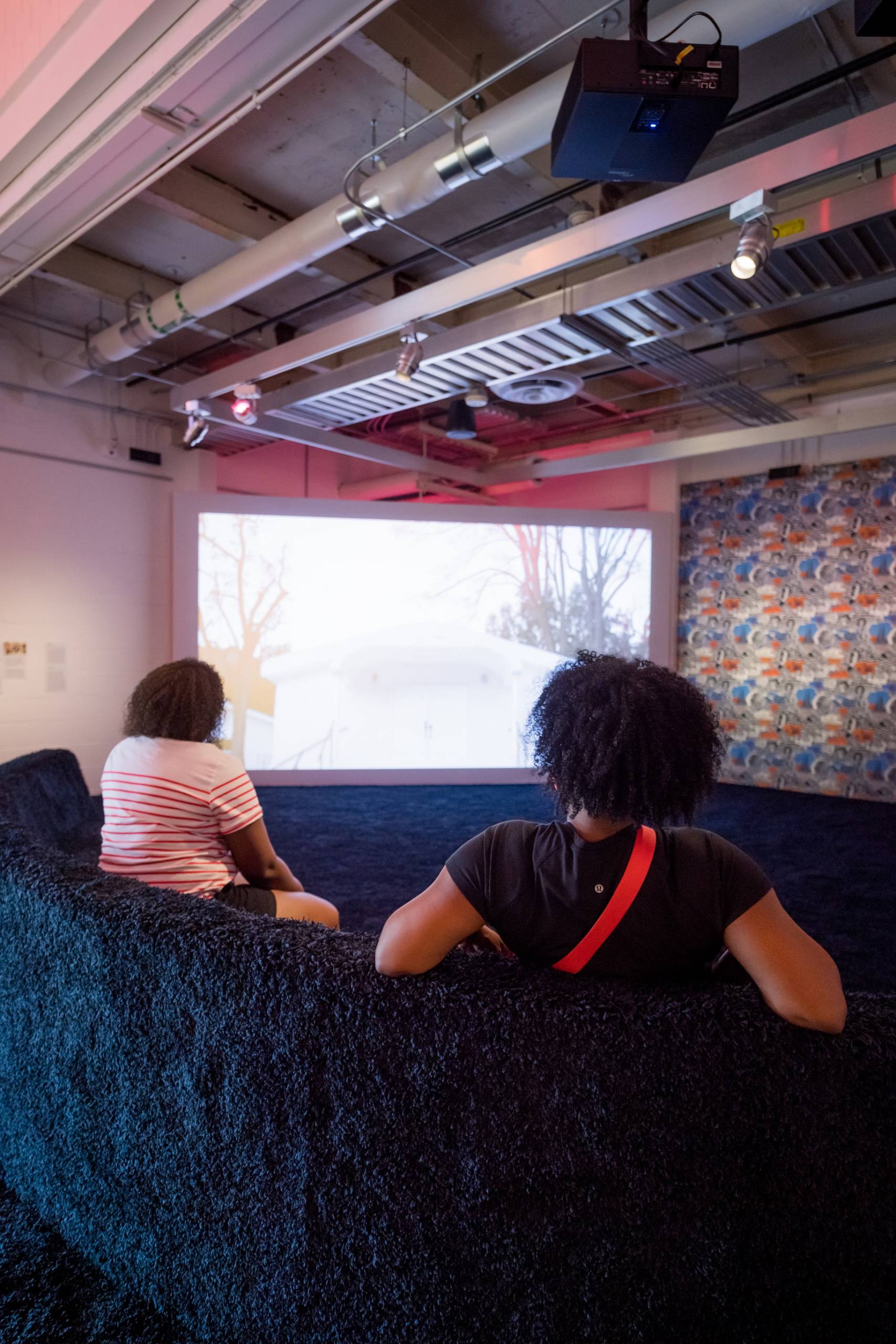 CAULEEN SMITH: People coming together with intention and determination to build a world, systems, and cultures that are bigger than themselves, and have the potential to sustain more than just the self, really intrigues me, particularly the successful ones. There have been many successful utopian ventures in the United States. I think maybe my idea of success does not mesh well with [many] Western cultures' emphasis on permanence and totality. To me, a successful utopia need not go on forever and ever. It just needs to enact collective empowerment and to create sustaining cultures that enable a community to thrive. Noah Purifoy and an entire cadre of Los Angeles artists were able to use Simon Rodia's creative gesture and social generosity as leverage for an entire community. Mother Ann Lee created a female god-head belief system that made it possible for people uncomfortable with heteronormative social codes to exist, thrive, commune, and raise children. Alice Coltrane created an ashram that welcomed Black musicians and spiritual practitioners from all over the country who, for the first time in their practices, had a space to meld their own culture with Vedic religious practices. The Ashram was open to all and all felt welcomed and seen. The Watts Tower Arts Center is still going and still enabling young people to find their way. The Hancock Shaker Village has no current practitioners but still receives visitors and researchers to this day, as does Watervliet, where I filmed PILGRIM and SOJOURNER—the films this document is discussing. By my metrics, these are resoundingly successful enterprises.
AG: I made plans to visit Alice Coltrane Turiyasangitananda's Vendantic Center in 2016, but had to change my plans at the last minute. I can imagine your pilgrimage there was incredible. What about this location made you want to create PILGRIM?
CS: I first visited the Sai Anantam Ashram in the spring of 2015 while I was a visiting artist teaching at UCLA. At that time I just went as a fan, a curious admirer. I loved Alice Coltrane's music so very much, I thought it was amazing that I might be able to actually see the world she built in California for herself, her children, and the community that grew around her. It exceeded my expectations. They played a recording of one of her sermons. Then they began singing. They argued affectionately, in a family way, about the best way to sing the songs. I freaked out when I heard a voice singing from the back of the room that I recognized from one of her recordings. Amazing. And then after the service, we were invited to share juice and cookies together. You know, church stuff. It was a lovely fellowship. I wasn't thinking of a project, but I was deeply moved by the experience.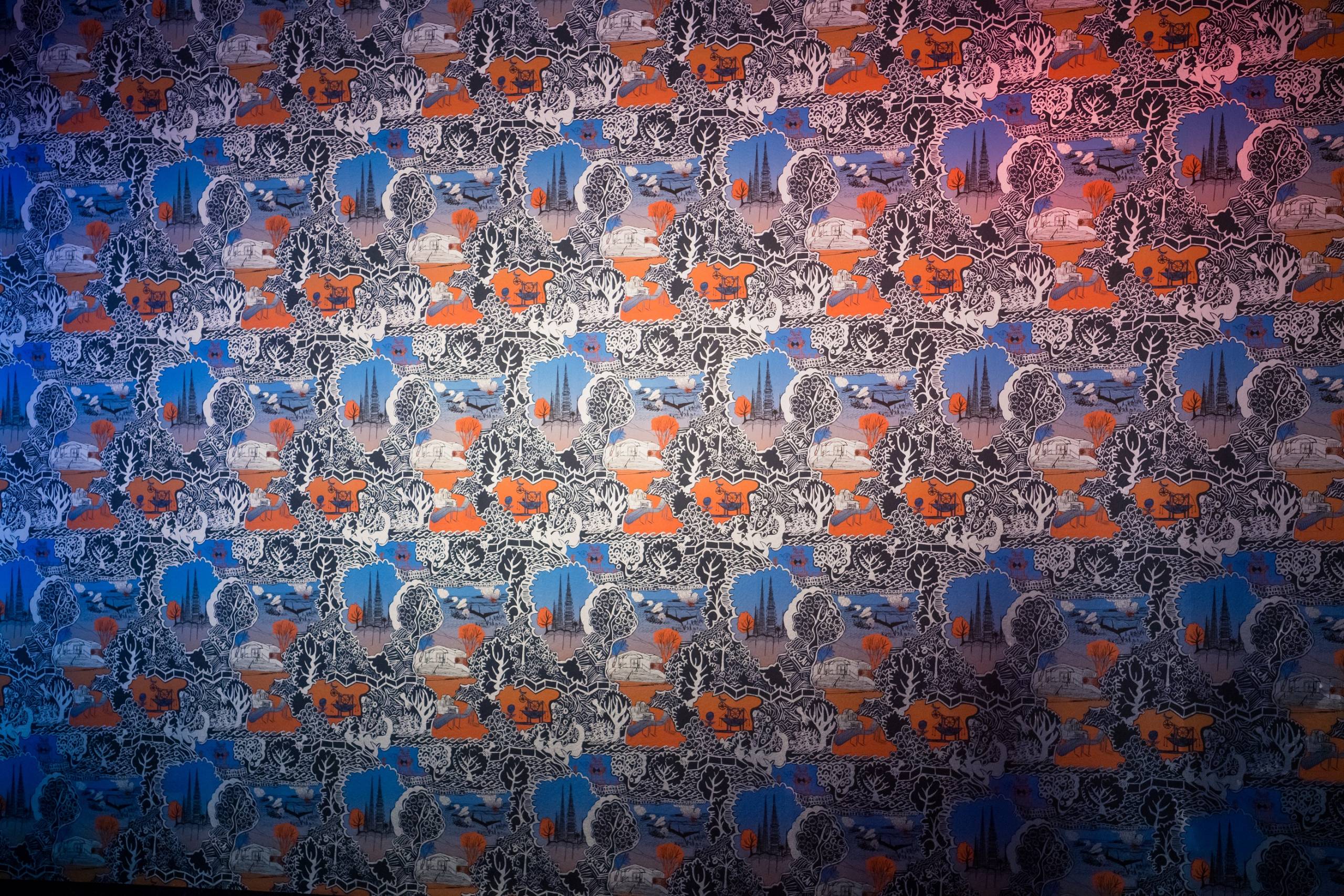 Then the following summer, I had an opportunity to visit the Watervliet Shaker Village in Troy, New York. This was also a kind of private pilgrimage to see if I could find any traces of Rebecca Cox Jackson at the site. My research about her had just begun, but this time, I brought my camera. I didn't know a whole lot. So when I saw this blown-up photograph of a Black Shaker woman mounted in the meeting house, I took it as a sign—a welcome greeting and a signal—that maybe these women, Alice Coltrane and Rebecca Cox Jackson, had a lot more to teach me. I reached out to the folks I'd met before at the Ashram and asked to film. It turned out to be an urgent matter because Alice's remaining students who lived on the property had just been informed that the land was going to be sold. I just happened to be hanging out with AJ [filmmaker Arthur Jafa] and telling him about the urgent invitation to document the Ashram, and he volunteered to be my cinematographer! We spent from sunrise to sunset filming. All the loving, handmade, attentive care of every object inside of the mandir [temple at the Ashram] transfixed me. I loved the way that contrasted with the natural, lightly manicured landscape all around it. AJ and I both filmed the Ashram; AJ shot on 4K and I on 16mm. His footage appears in PILGRIM and mine appears in SOJOURNER.
AG: In your multidisciplinary work, you collapse and expand our understanding of time by identifying and emphasizing behavior and belief patterns across periods, continents, and groups of people. How is this explored in SOJOURNER?
CS: SOJOURNER forages through, on the visions, prayers, and political declarations of Black women, to fuse and reorganize time into a paradigm that connects and centralizes Black abolitionist feminist thought across centuries and geographies. I also align non-Black and cultural practices within this rubric. For instance, I nursed an obsession with Shaker gift drawings long before I learned of Shaker Eldress Rebecca Cox Jackson. In fact, my curiosity about these drawings is probably what led me to her. Rebecca Cox Jackson was aligned with the Shakers during the Era of Manifestations when these mostly teenaged white girls were having these visions and sharing their forbidden drawings with members of their community. Jackson mentions some of the artists by name in her journals. But it wasn't until I read Monument Eternal in which Coltrane describes leaving her body to enter into an astral plane where musical instruments play themselves that I was able to link these two worlds. The Shaker girls made drawings of Heavenly Musical Instruments—a couple of which I embedded into the Chinoiserie wallpaper patterns. So it's great to have the wallpaper next to the SOJOURNER [work] because in my mind, the wallpaper is a decoder map for the film, creating a diagrammatic system through which to understand the film.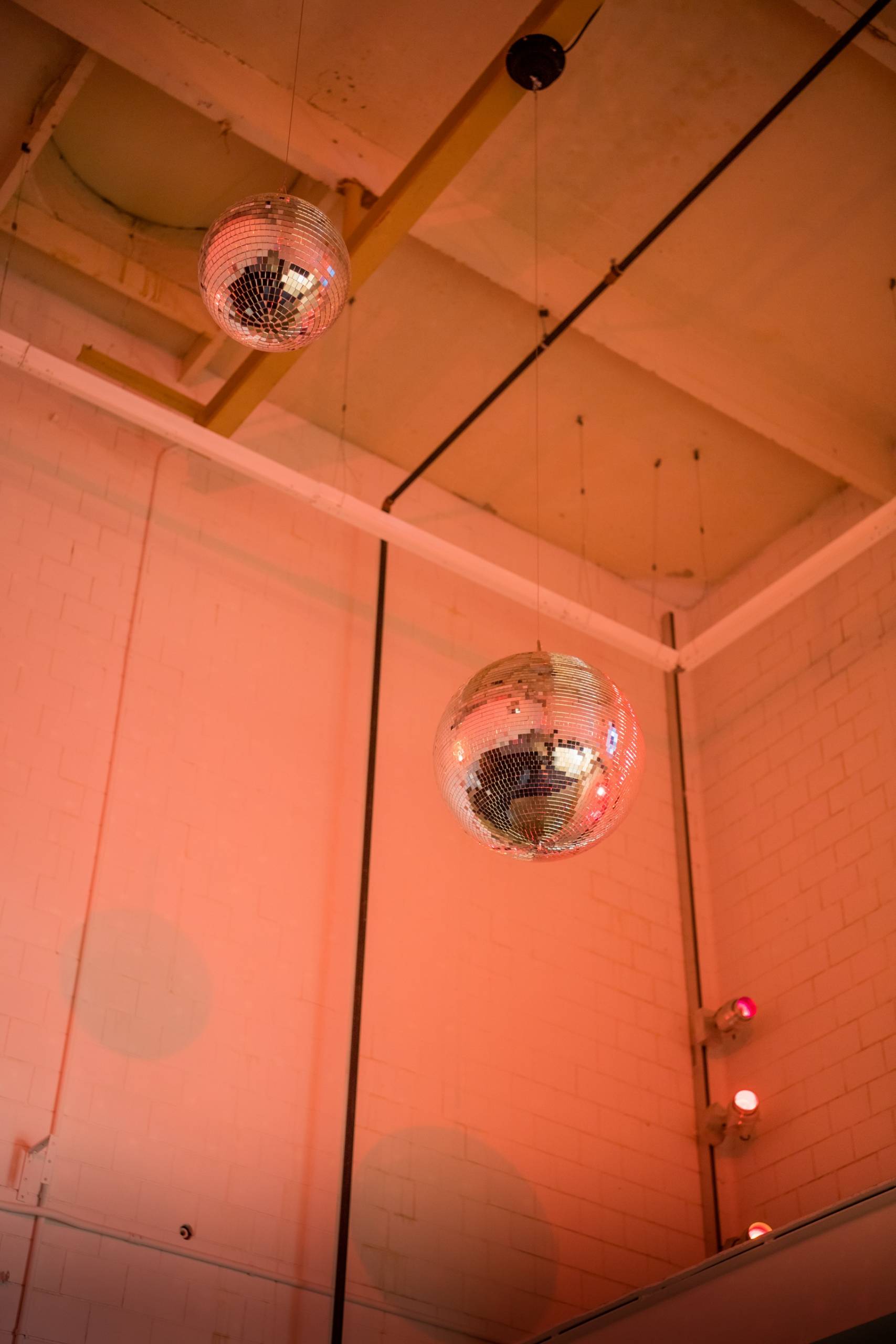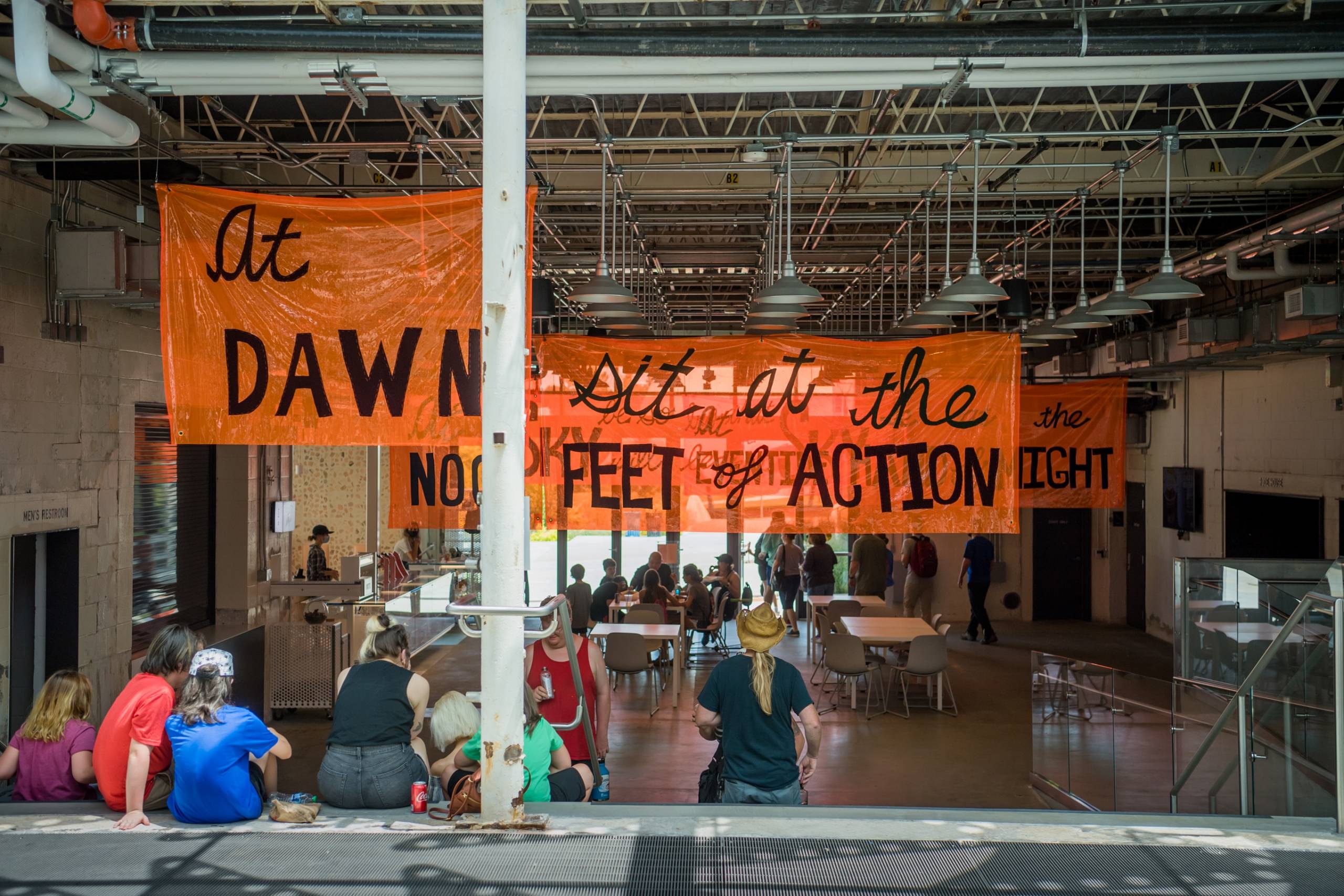 AG: What does liberation mean to you?
CS: To me, liberation (without qualifications) means being able to move through the world—to work, live, thrive, and love—without my well-being being dependent upon the torture, murder, stagnation, exploitation, neglect, suffering, and destruction of other Beings, both human and non-human. Liberation means that I recognize my utter dependency and connectedness on this planet and all who live on it, and I am empowered to build a life that honors and respects these relations. That's real freedom to me. That's worth working towards, each of us together in our own little humble ways. What if we did that? What if we dedicated all of our love and support, energy and wealth, to the people who are doing that?
Space Station: Radiant Behind the Sun is now on view through October 17 at the Momentary. It is free to view.