Get Ready for Member Double Discount Days at the Momentary Shop

The Momentary Shop is your Northwest Arkansas shopping destination for art prints, collectible art products, Momentary merchandise, and more. Just in time for Mother's Day, the Momentary Shop is hosting their biannual Member Double Discount Days. From Friday, May 7 to Sunday, May 9, Momentary members enjoy 20 percent off purchases at the Momentary Shop or our online shop all weekend long!* It's a perfect time to shop for all the moms who inspire you. Here are a few of our favorite things you can find at the Momentary Shop to build your shopping list:
Psst: Not a member? Join us today and participate in Member Double Discount Days! 
This membership perk also applies at the Crystal Bridges Museum Store during Member Double Discount Days. Check out some of their new products here.
Quirky and Fun Accessories 
New season, new accessories! Complete your 2021 look with these one-of-a-kind bags, totes, and wallets.
1. "Thank You" Totes: Finally, a reusable bag that you'll actually want to show off! Each "Thank You" tote in this series replaces the ubiquitous single-use plastic bags issued by convenience stores with a friendly reminder to reuse and recycle. Designed by artist Lauren DiCioccio.
$38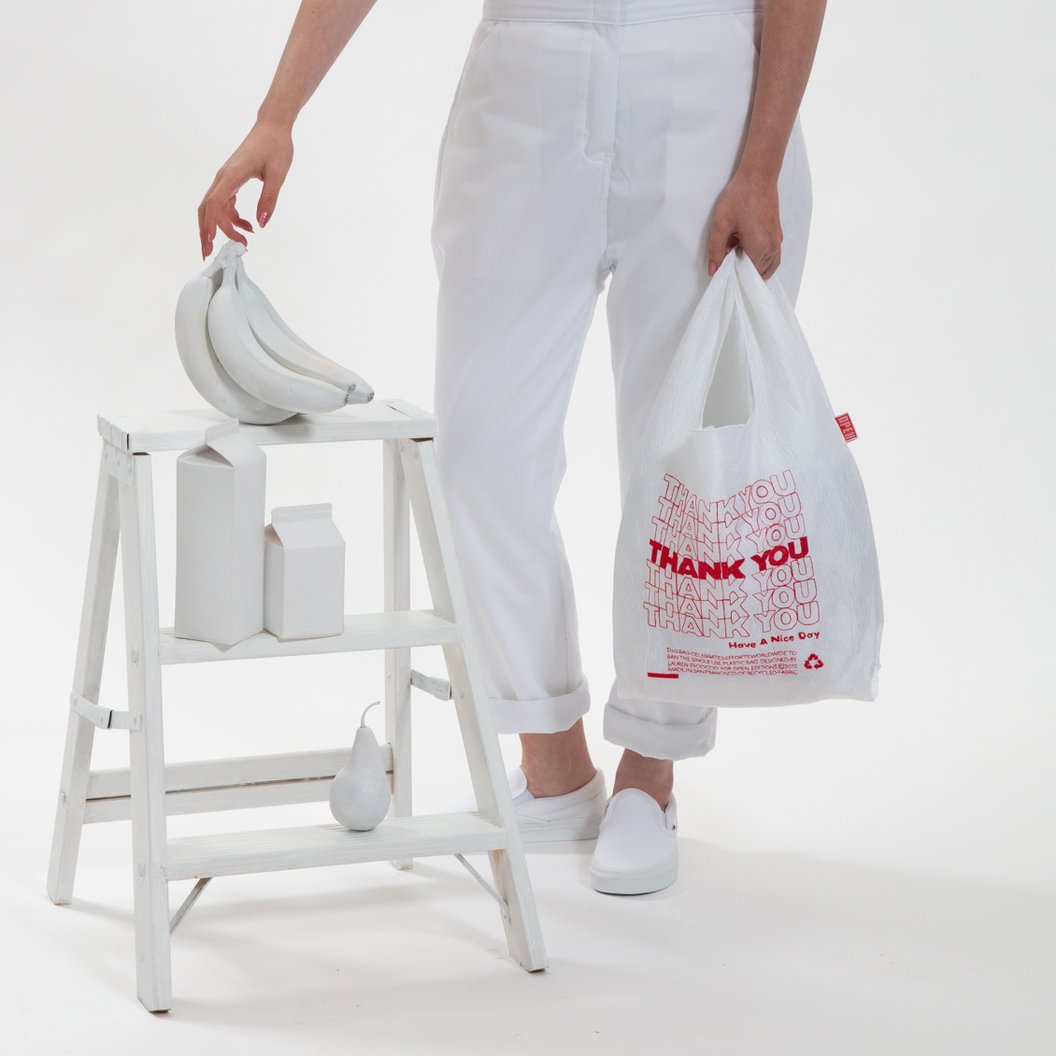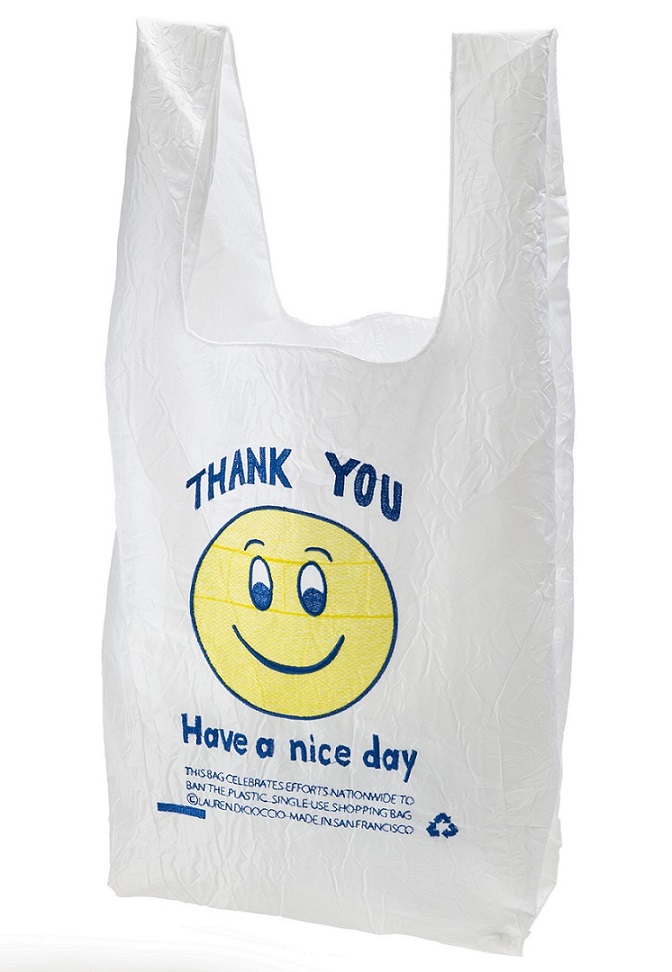 2. JumpFromPaper Bags and Wallets: JumpFromPaper plays with high design graphics and illustrations to create real-world bags that literally look as if they "jumped from paper." These fun 2D-looking bags and wallets unzip to become a real 3D accessory that will stop everyone in their tracks. 
$75 / bags
$40 / wallets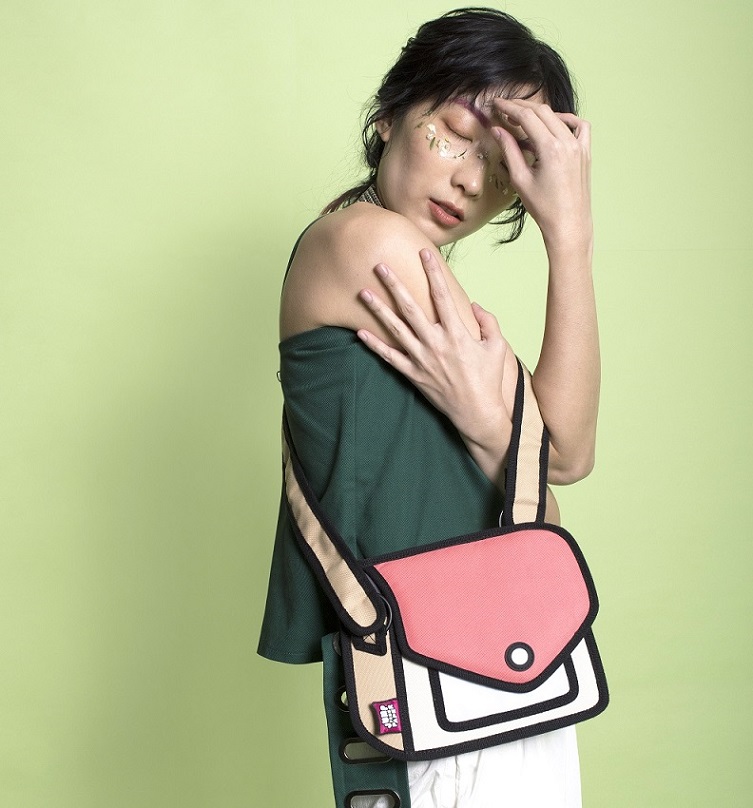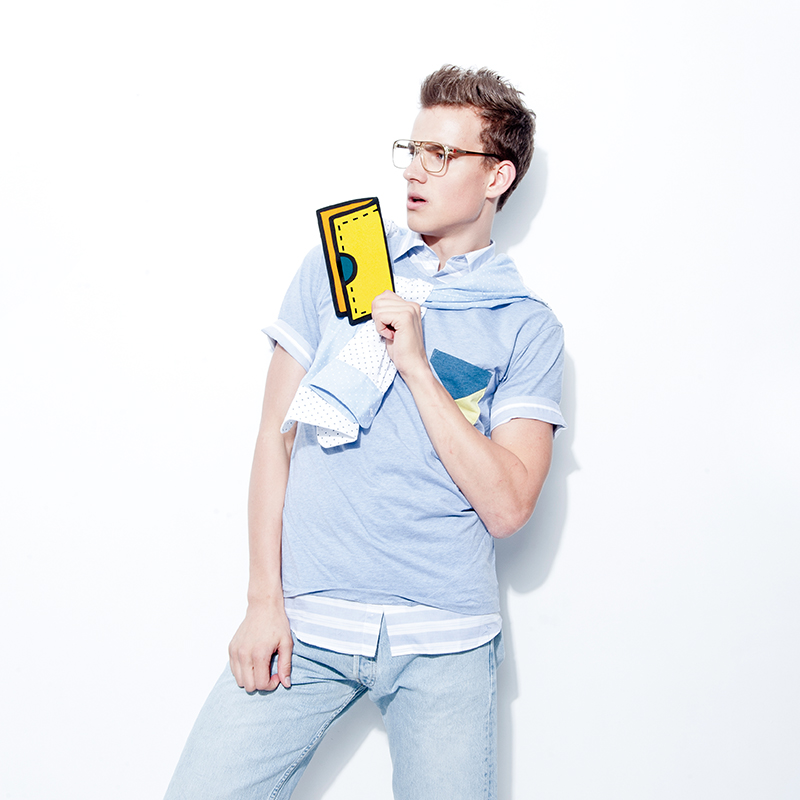 Artist-Inspired Books, Accessories, and Home Decor
Artists inspire everything we do at the Momentary. Take your art exploration to the next level and pick up artist-inspired products at the Momentary Shop to complete your look…and your home!
Sway-Inspired Jewelry and Accessories
Have you noticed the arrow pattern on the Momentary's entrance, Tower, or Container? This work is called Sway and was created by Oklahoma-based artist Addie Roanhorse. A member of the Osage Nation, Roanhorse took inspiration from Osage attire to create the pattern, paying homage to the history of the land around our space. Now, you can show off this pattern with our lineup of Sway-inspired products!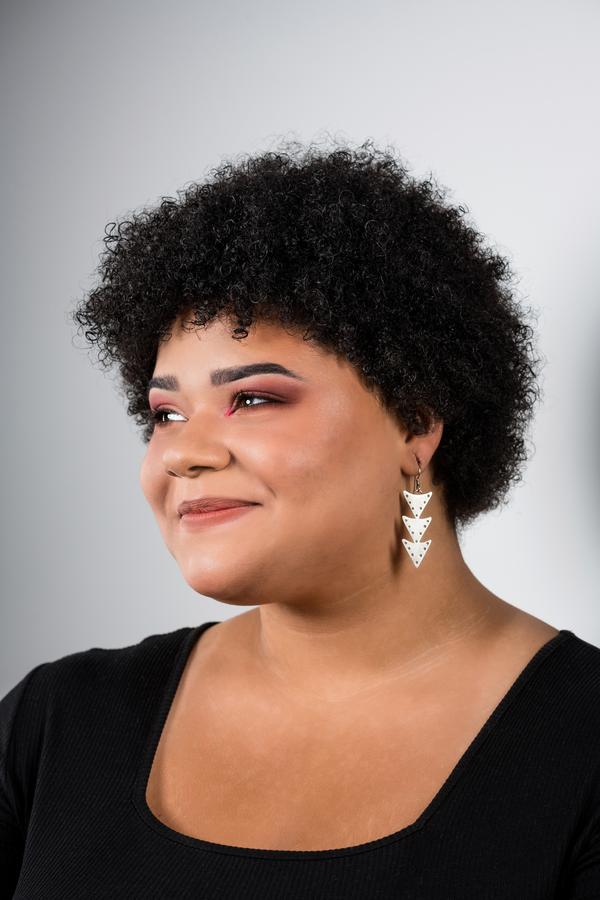 1. Earrings: Sterling silver traces a long, rich, and resplendent path in these Sway earrings, elegantly equipoised between casual and dressy. 
$125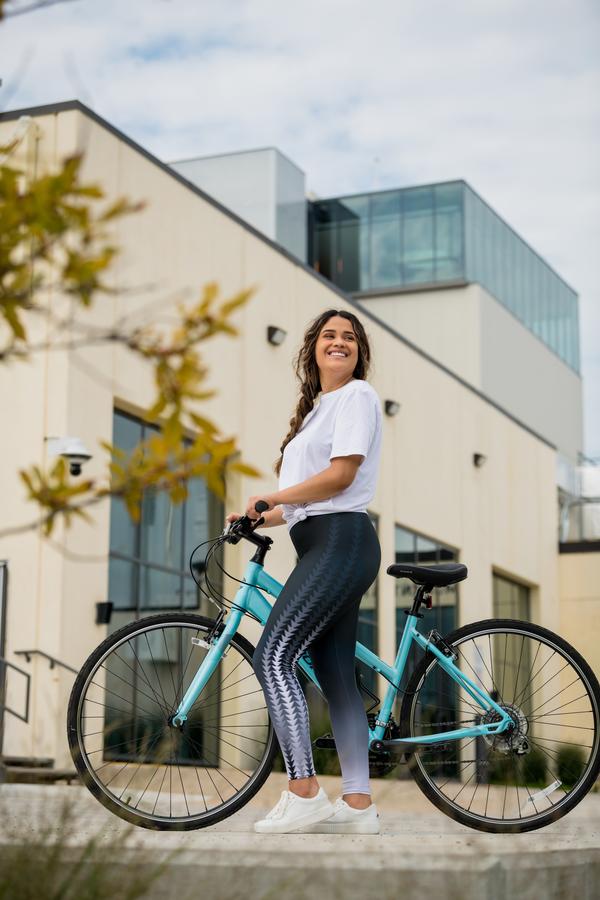 2. Leggings: These stylish, stretchy, and comfortable leggings are perfect for weekend lounging (movie marathon anyone?), going to yoga, or exploring while on your next hike.
$65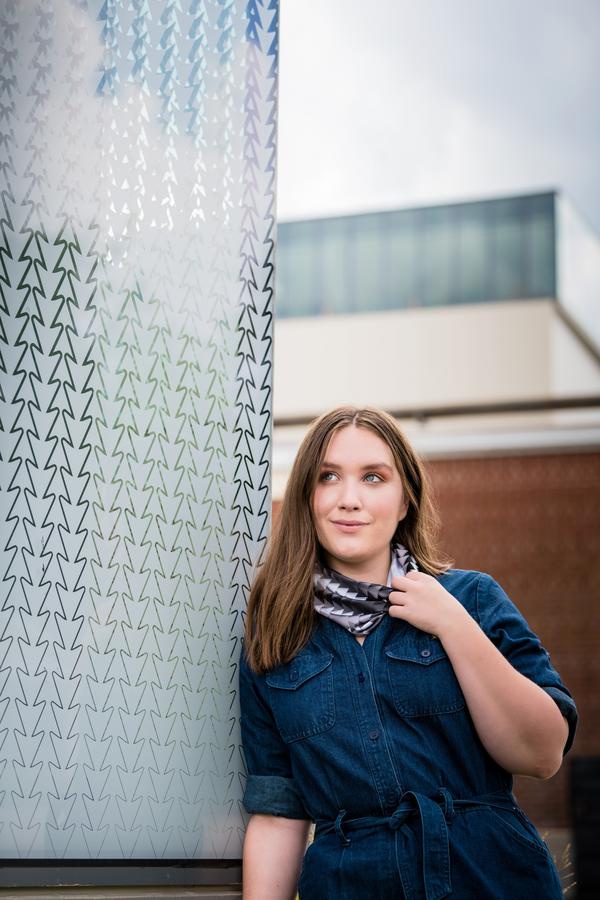 3. Buff: It's a bandana! It's a hairband! It's a buff! The versatile buff headwear has been re-engineered with four-way stretch, UPF 50 protection, and a fabric made from recycled materials.
$16.95
Sarah Cain: Books and a New T-Shirt Designed by the Artist
Have you seen Sarah Cain: In Nature in the Lobby Gallery?  This site-responsive exhibition by the Los Angeles-based artist includes 10 colorful installations. Now available in the Momentary Shop, pick up a book about Sarah Cain or a t-shirt created by the artist and inspired by In Nature!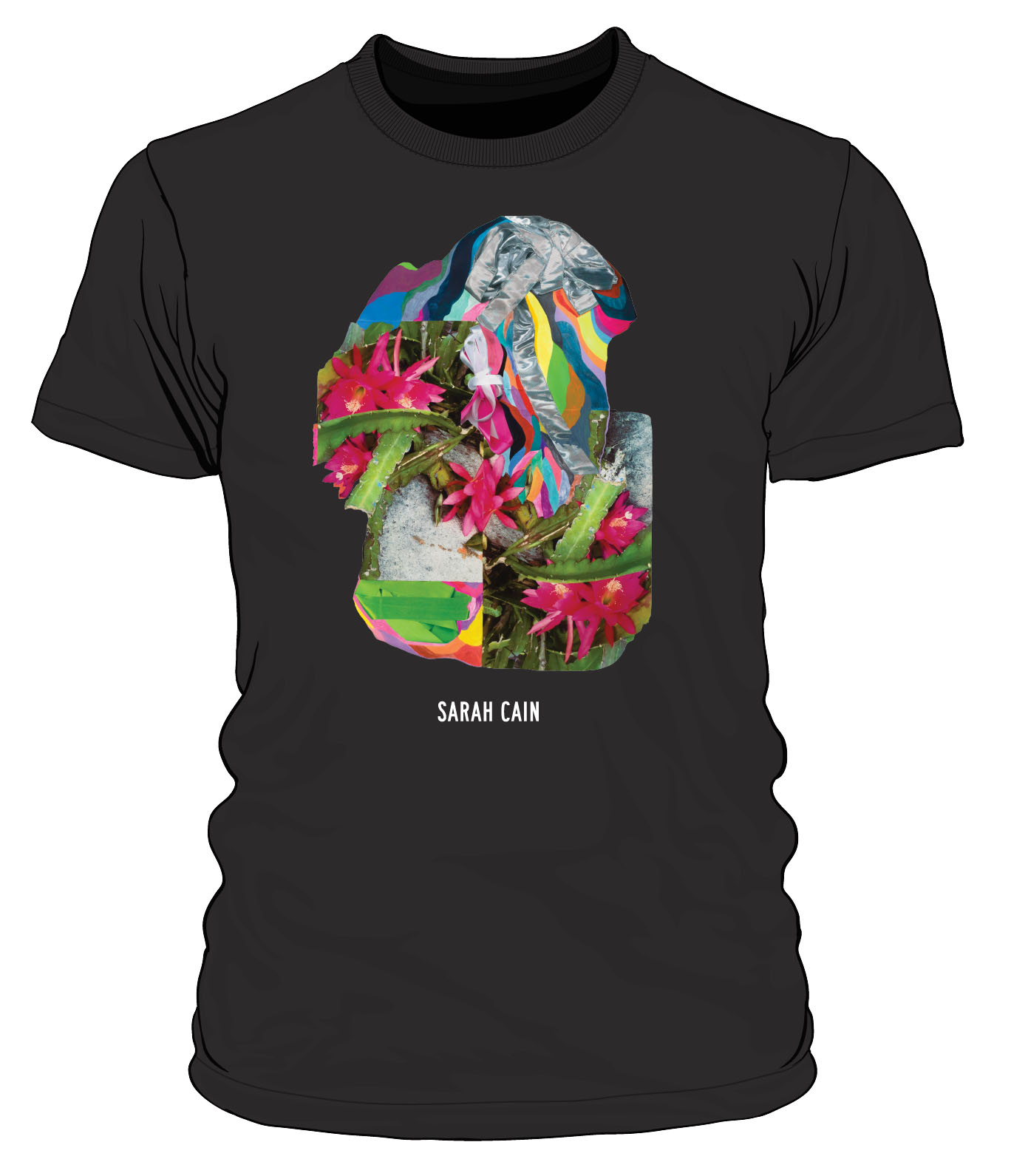 1. Sarah Cain-Designed T-Shirt: This exclusive t-shirt designed by Sarah Cain herself is part of a limited edition series of only 300 tees! 100% airlume combed and soft, ringspun cotton, unisex, and pre-shrunk. See the exhibition at the Momentary and pick up your shirt!
$35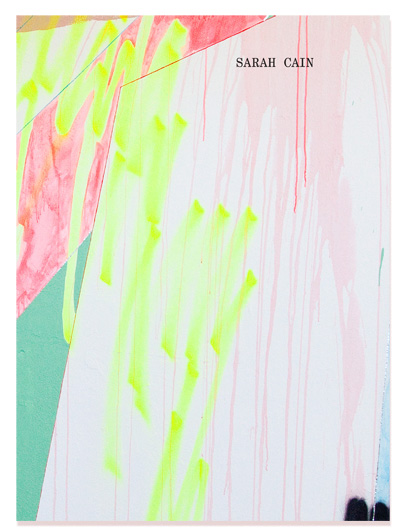 2. Sarah Cain, published by LAND: This beautiful book, published by LAND (Los Angeles Nomadic Division) explores Sarah Cain's work in various media.
$25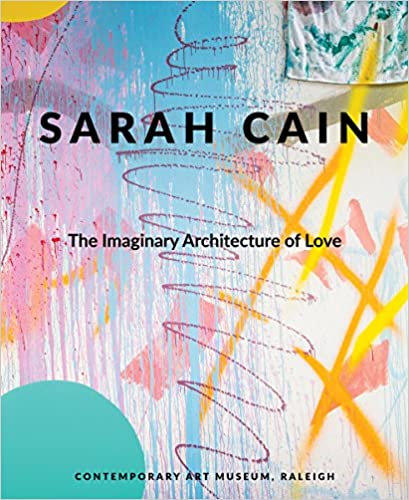 3. Sarah Cain: The Imaginary Architecture of Love by Contemporary Art Museum, Raleigh: This book captures Cain's boldest work on-site to date: a monumental painting that climbs walls and spills across floors of the Contemporary Art Museum, Raleigh. It also documents selected on-site works from 2012 to the present in London, Los Angeles, Boston, Columbus, Houston, and New York.
$40
Surround, Karen Seapker
Expand your personal art collection with original, limited-edition prints by artists featured at the Momentary! The Momentary Shop carries several of these prints, including Surround by Karen Seapker. Her arresting images blur the lines between abstraction and figuration, offering a glimpse into the artist's own consciousness. Seapker's work charts her journey as a mother and the uncertainty that comes with raising children in the present age. Her work was seen in State of the Art 2020 at the Momentary from February to August 2020.
$400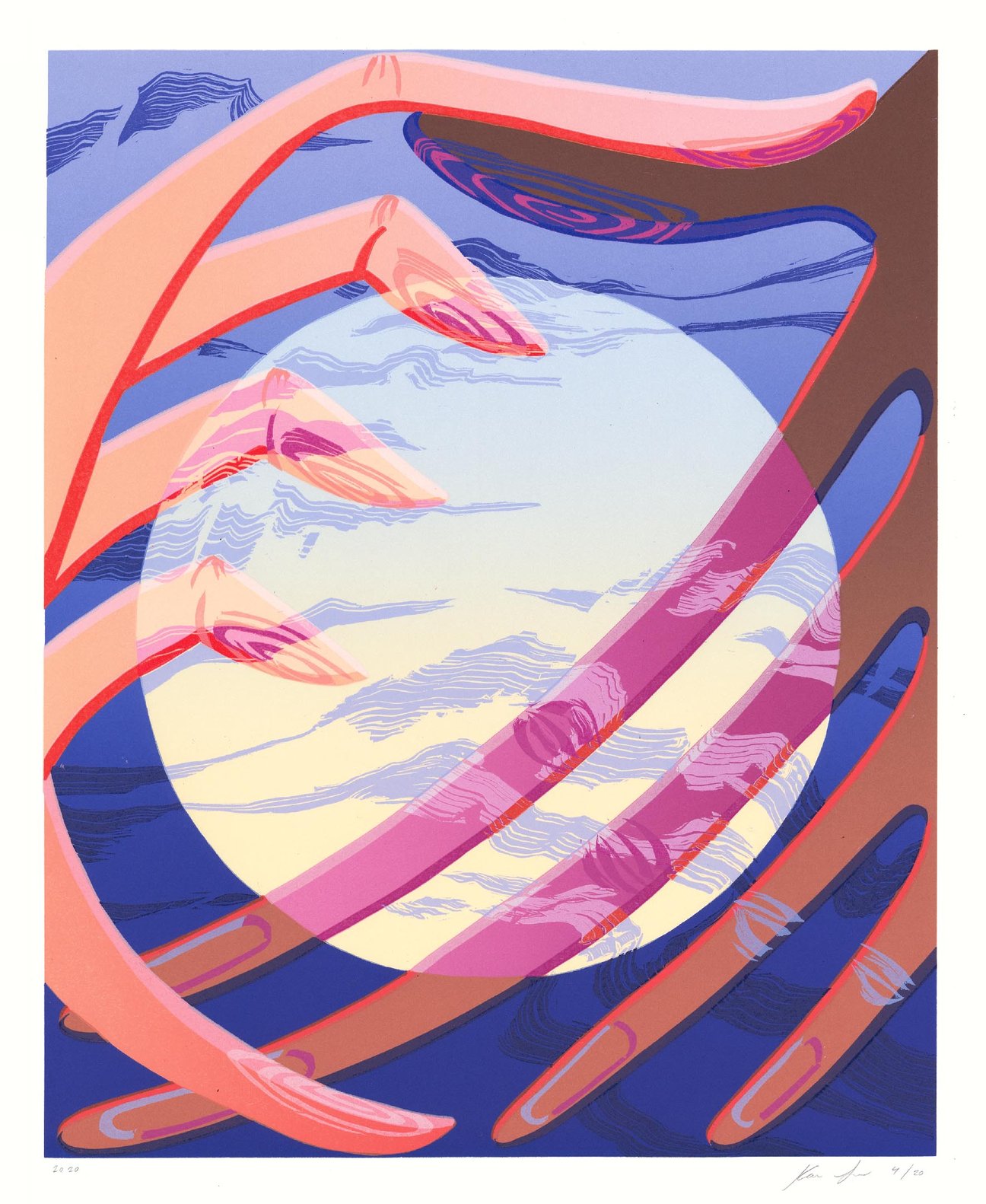 Books for the Spring/Summer Seasons
Are you ready to infuse the spring and summer seasons into every aspect of your life? Us too! The Momentary Shop carries a collection of books to inspire you to be your springiest self in the garden, in the kitchen, and in your home.
*Note: member discounts do not apply to works by Tavares Strachan.