What Do You Know About The Green Book?

From 1936 to 1967, during the Jim Crow era, Black American road-trippers referenced a guidebook, The Negro Motorist Green Book, also known as The Green Book, to identify businesses, including hotels, restaurants, state parks, beauty parlors, and nightclubs, that were nondiscriminatory and welcoming. In Derrick Adams: Sanctuary, a new visual arts exhibition opening at the Momentary on February 23, this reference material serves as inspiration to reimagine safe destinations for the Black American traveler.
Learn more about The Green Book here to expand your understanding of the exhibition's subject material and its context within American history.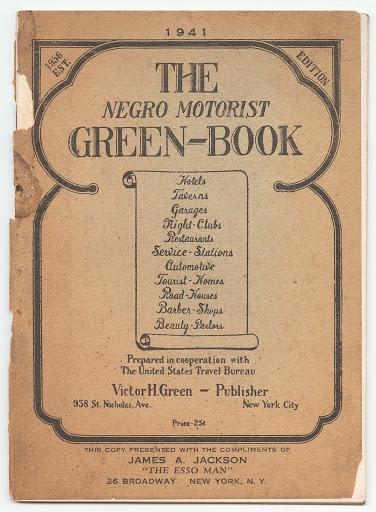 1.The Green Book was first published in 1936. This was a consequence of both the opening of Route 66 in 1926, the automotive boom in 1948, and the rising need for Black Americans to have a way to travel safely across the country due to rampant discrimination and racism.
2. The motto on the cover said: "Carry your Green Book with you—You may need it."
3.The Green Book provided a rundown of hotels, guest houses, service stations, drug stores, taverns, barber shops, and restaurants that were known to be safe for Black travelers during the Jim Crow era.
4. In 1948, Victor Hugo Green, the author of The Green Book, stated there would come a time when his traveler's guide would become obsolete. "There will be a day sometime in the near future when this guide will not have to be published. That is when we as a race will have equal opportunities and privileges in the United States. It will be a great day for us to suspend this publication for then we can go wherever we please, and without embarrassment." [1]
5. Victor Hugo Green died in 1960, just four years before the legal end of Jim Crow laws and the passage of the Civil Rights Act in 1964. The Green Book was discontinued in 1967. 
6. Before the expansion of The Green Book, Black travelers had to pack ample food, blankets, gasoline, and coffee tins. During the Jim Crow era, many towns were littered with "White Only" signs, leaving drivers with no place to safely eat, sleep, or use the facilities. 
7. The Green Book helped protect individuals from sundown towns. From Maine to California, thousands of white communities kept out Black Americans (not to mention Chinese Americans, Jewish Americans, etc.) by harassment, violence, or discriminatory local laws. These communities were referred to as sundown towns due to the posted signs warning Black folks that while they were able to travel through town during the day, they must leave by sundown.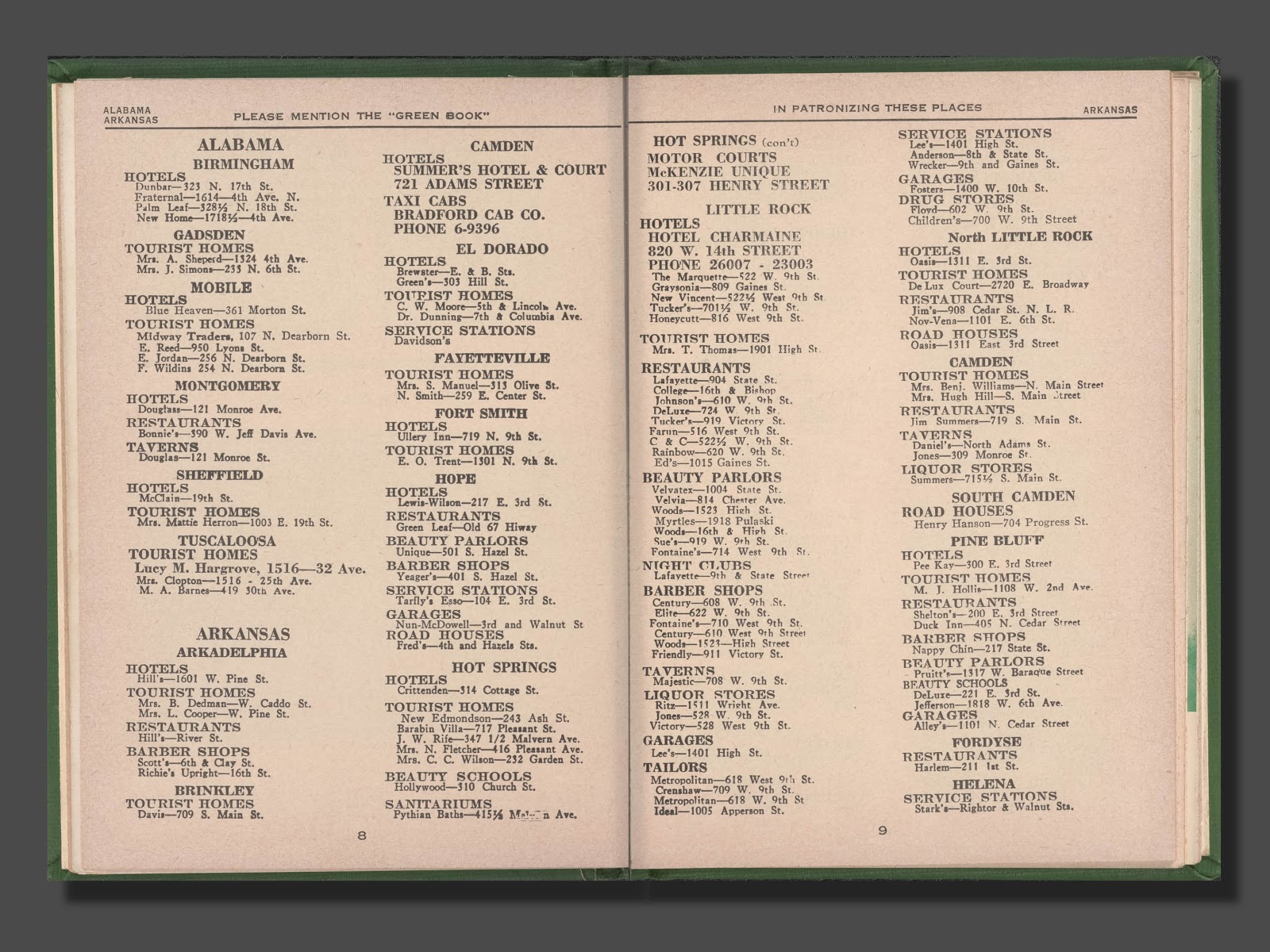 8. In the 1953 publication of The Green Book, there were only two places a Black family could lodge in Fayetteville, Arkansas (image shown above). The nearest place for food or hotel lodging was in Fort Smith. 
9. Publication of The Green Book was suspended during World War II.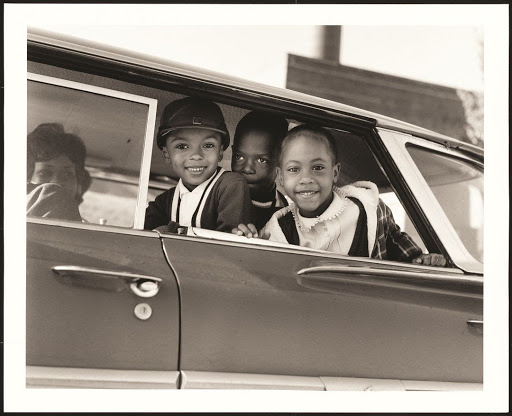 10. Through Victor Hugo Green's job at the United States Postal Service, the largest single employer of Black people at the time, he was able to collect thousands of safe, recommended establishments for Black travelers. By 1949 the guide included international destinations in Bermuda, Mexico, and Canada; it listed places for food, lodging, and gas stations. 
11. An important sponsor for The Green Book was the Esso Standard Oil Company, now known as ExxonMobile, which distributed the books and solicited Black customers through them. This sponsorship was largely due to the work of James Jackson, the first Black marketing specialist to work for Esso. [2]
12. Many famous jazz musicians used The Green Book including Nat King Cole, Louis Armstrong, Ella Fitzgerald, Ray Charles, Dr. Don Shirley (the acclaimed Black pianist whose life influenced the 2018 Oscar-winning film Green Book), and many others.
Derrick Adams: Sanctuary opens at the Momentary on February 23. It is free to view.
Sponsored by Coca-Cola, Sarah Simmons, and Tony Waller.