Which TIME BEING performance is perfect for you? (1 of 3)

TIME BEING is the Momentary's inaugural festival of performance taking place during the Momentary's opening weekend—Saturday, February 22 and Sunday, February 23, with a Momentary Member Preview Friday, February 21. Featuring artists from around the world, TIME BEING offers dance, music, and theater experiences.
If you're eager to attend TIME BEING but aren't quite sure which events you'd like to attend, this blog series is for you! We've offered up a list of similar interests that align with each event, as well as personal insights from our Dance/Theater Programmer, Cynthia Post Hunt. Keep reading to learn more about 4 of the 12 TIME BEING events, find your favorite(s), and book your tickets today!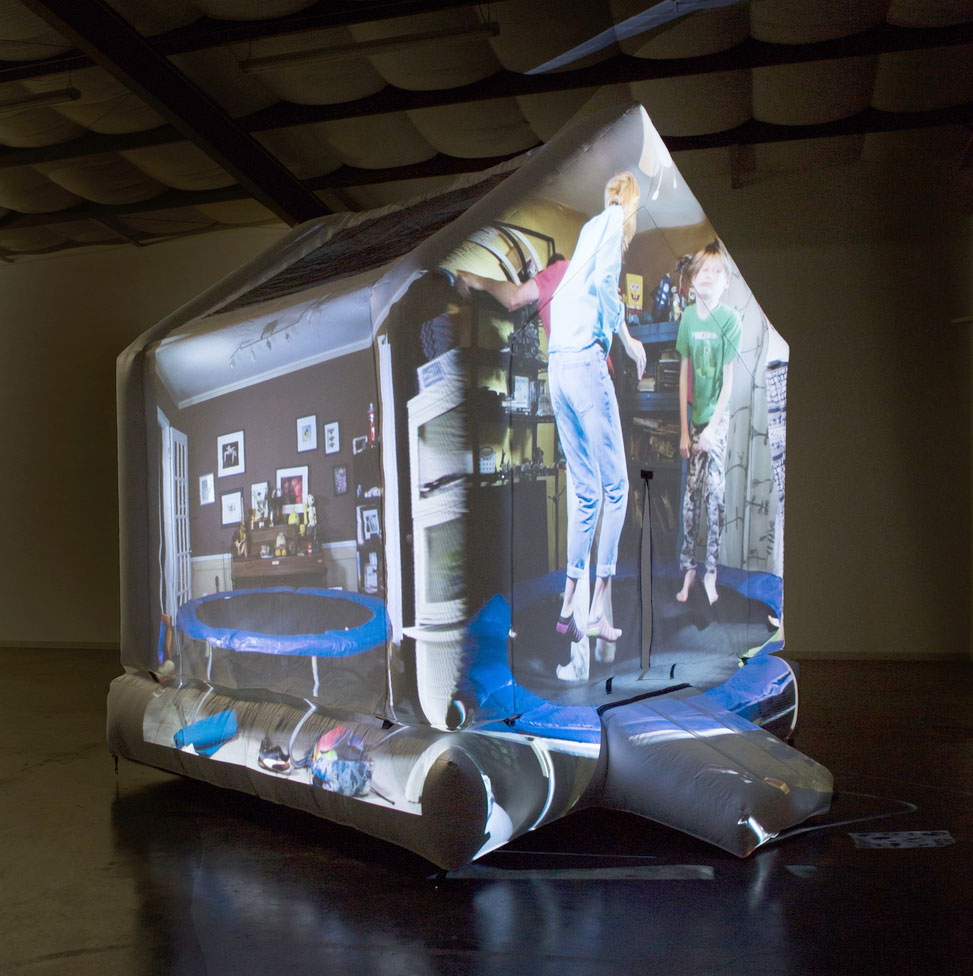 HOME BALANCE, HILLERBRAND+MAGSAMEN
Home Balance morphs a children's bouncy house into a contemporary art project about balance. A large inflatable house is custom built with walls that become glowing film screens, illuminated by videos of a family inside their own home: the artists and their children jumping up and down, breaking things, hitting their heads against the ceiling, knocking over furniture, falling, creating complete havoc. As the private space of the family home is made public for everyone to see, visitors can enter and bounce in the midst of the images. Home Balance questions what constitutes a home, and draws on childhood games to explore how family interactions challenge the desire to maintain orderly control of the structures in which we dwell.
IF YOU LIKE:
Feeling like a kid again
Inflatables
Trampoline parks
Sundays with your family 
Family games
THEN YOU'LL LOVE HOME BALANCE BY HILLERBRAND+MAGSAMEN.
Cynthia's Insight: I love the collaborative nature of this work and how each family member plays an integral role in its creation. For our audience, it will be fun to join in, or watch others enjoying the physical act of bouncing. It's great for all ages! You can come-and-go as you please throughout the times Home Balance is up.
This event is free!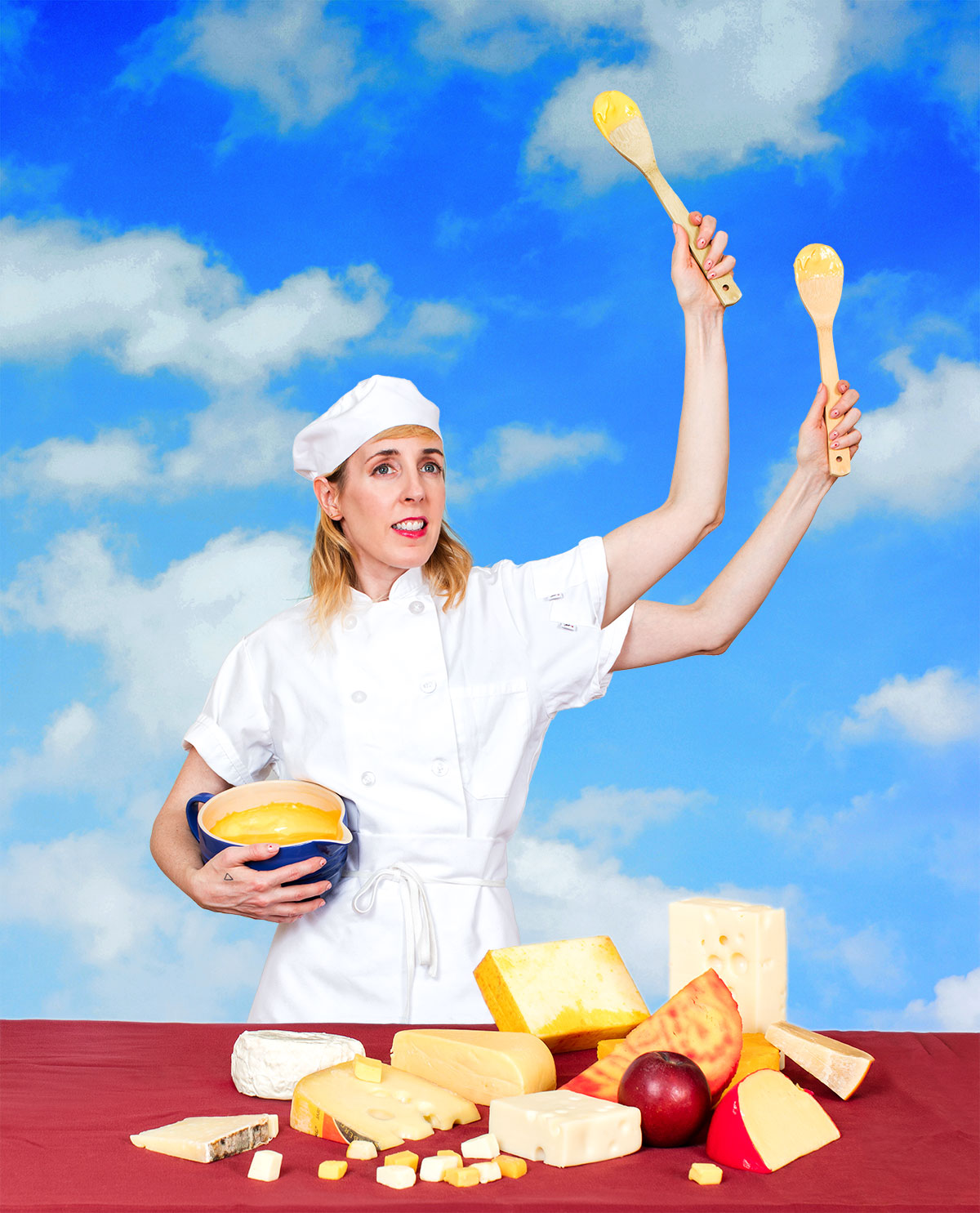 THE RECIPE, KRISTIN WORRALL
Kristin Worrall is a performer, sound designer, and pastry artist. For TIME BEING, Worrall will create an original, performative live cooking show drawing on the history of the Momentary site as a former apple orchard, hunting ground, and cheese processing plant. Using history as the inspiration, Worrall invites Momentary audiences to learn how to cook, learn about the Momentary, and learn a little about her, too.
IF YOU LIKE:
Cheese
Cheese Whiz
the Food Network
Top Chef, The Great British Bake-Off/Baking Show, or Chef's Table
Farm to table dining
Local history
Industrial chic
Molecular Gastronomy 
Michelin-rated restaurants
THEN YOU'LL LOVE THE RECIPE.
Cynthia's Insight: Kristin Worrall's The Recipe: Milk, Cheese, Velveeta, Love, Hope, and Transformation is guaranteed to be a good time. Kristin is a trained pastry chef and a theater maker–such a unique combination! We are honored to have Kristin create a live cooking show for us. Join us as we savor the building's cheesy past and celebrate its future. Locals joining the show include students from Brightwater and the University of Arkansas's history department.
Get your tickets here. Student tickets for this event are $10!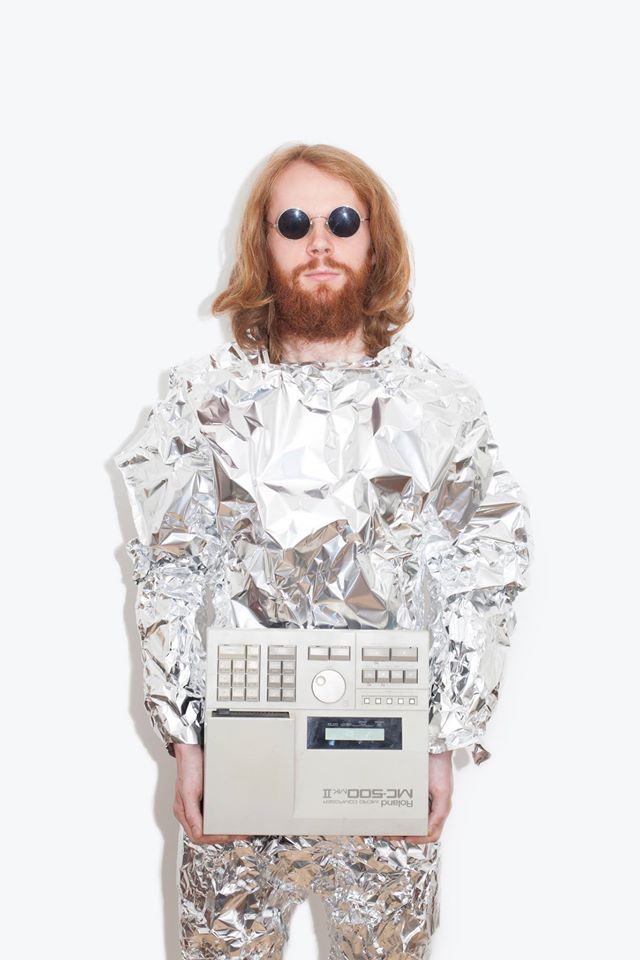 HERMIGERVILL
Armed with a treacherously unpronounceable artist name, Hermigervill has been making waves on the Icelandic music scene for quite a while with his unique electronic sound, which works equally well in your living room as it does on packed dance floors. Expect some high action theremin to boot.
IF YOU LIKE:
Solo acts with live keys, plus theremin and other fun sounds
The sonic palette of the '80s 
Funky and energetic retro
Jumping up and down
THEN YOU'LL LOVE HERMIGERVILL
Get your tickets here. Student tickets for this event are $10!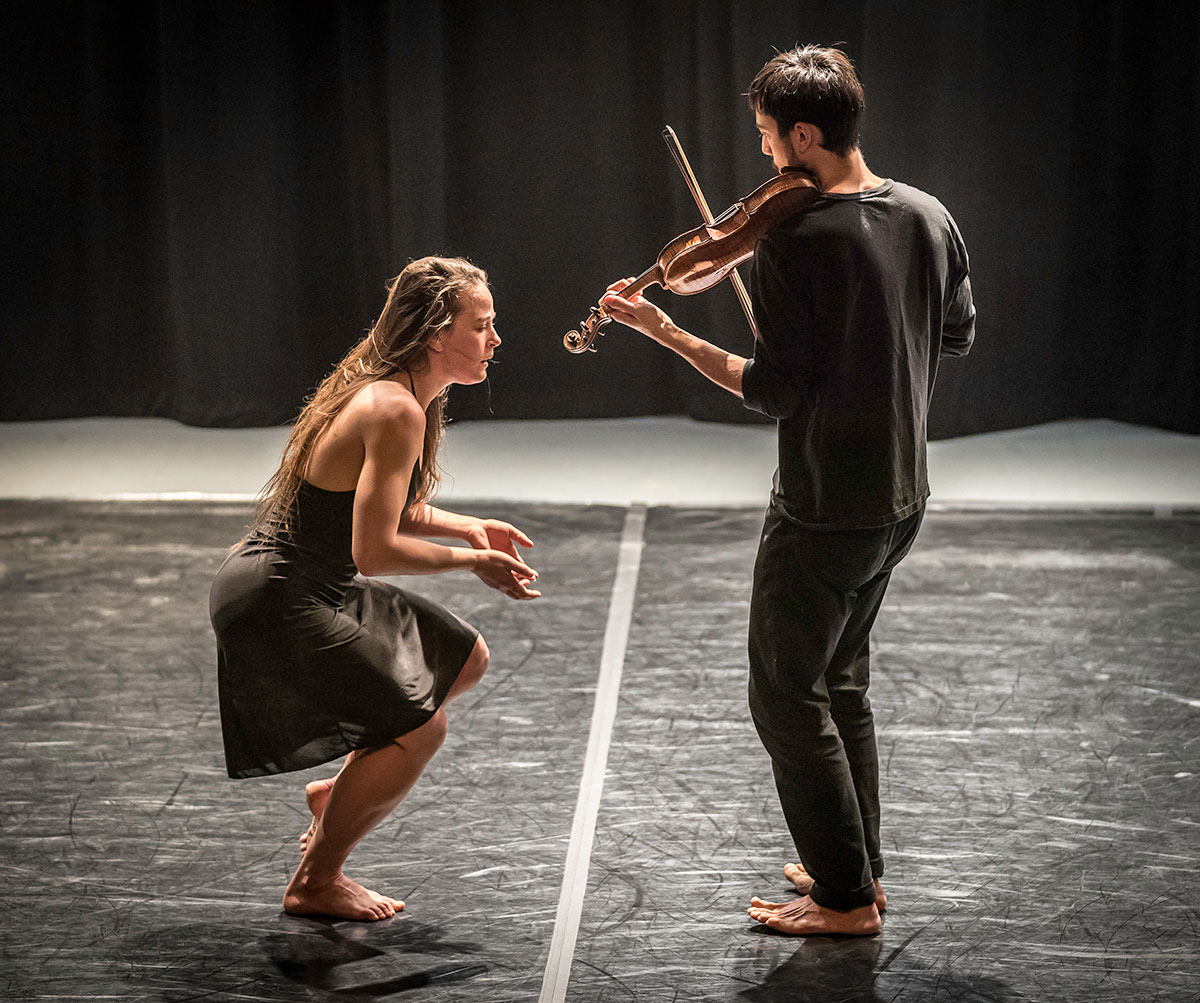 A STUDY ON EFFORT, BOBBI JENE SMITH & KEIR GOGWILT
The effort of lifting. The effort of a pledge. The effort of not knowing. Conceived in collaboration with Keir GoGwilt, A Study on Effort explores connections between sound, choreography, and duration. An hour-long dialogue between dancer and violinist, this poetic performance transposes different physical and emotional tasks between music and movement. Efforts are supported and transformed in the exchange between gesture and sound, finding pleasure at the boundaries of the two artistic disciplines.
A Study on Effort was originally conceived by Bobbi Jene Smith in 2014 and has since had showings at Studio Varda, San Francisco Conservatory of Dance, Gibney Dance, and the Israel Museum. In 2016, Smith and GoGwilt collaborated on a new version of the show, which has been performed to critical acclaim at the Luminato Festival, PS 122's COIL Festival, the ODC Theater, and the American Repertory Theater. It was noted as one of Toronto's top 5 dance performances of 2016 (The Toronto Globe and Mail).
A Study on Effort features music by James Tenney, Keir GoGwilt, J.S. Bach, Johann Paul von Westhoff, and Malcolm Goldstein. Produced in collaboration with AMOC (American Modern Opera Company).
IF YOU LIKE
Dance
Durational performance
Butoh
Classical music
Raw talent
THEN YOU'LL LOVE A STUDY ON EFFORT
Cynthia's Insight: Distinct and decisive, Bobbi Jene and Keir will inspire you to be better and work harder. Both performers are incredibly skilled in their craft, and it shows as they move physically and sonically across the stage. If you are a lover of dance or movement, then this is one not to miss!
Find the perfect TIME BEING event(s)? Book your tickets today! We look forward to welcoming you during opening weekend, February 22-23.