A THOUSAND WAYS (Part Two): An Encounter |
600 Highwaymen
With just two people, a table, and a stack of cards, a new type of theater emerges.
Performance
|
RØDE House and Fermentation Hall
A THOUSAND WAYS (PART TWO): AN ENCOUNTER
Created by 600 Highwaymen
Run time: 45—60 minutes
All showtimes are Central Standard Time
Recommended for ages 16+


"It is a joy; even if it scares you, go. This is a work of inquisitive humanity and profound gentleness…" – The New York Times
A THOUSAND WAYS (Part Two): An Encounter, created by Obie Award-winning theater company 600 HIGHWAYMEN, is an interactive experience inviting us to reconsider, in real time, what we think we know about a person – including ourselves – at a moment when virtual interactions have further fractured and flattened our already-strained co-existences.
This is the second installment in a triptych that explores the lines between strangeness and kinship, distance and proximity. Seated in an empty room, at opposite ends of a table and separated by a pane of plexiglass, two participants follow prompts on a set of notecards, bringing us back to a fundamental question of pre-pandemic life: how do visual cues become assumptions? How much of a person do we construct with our imagination the instant we see them?
This is an invitation. Will you attend?
$10/$8 Members. Times vary.
Please note: Part Two is an intimate experience between you and one other person. You'll be asked to wear a mask for the duration of the performance. The two audience members will be seated across from one another and separated by a clear partition. There will be no physical contact between audience members or with staff. Chairs and surfaces will be sanitized after each performance.
ABOUT THE PROJECT
A Thousand Ways is a three-part performance in which you are the actor and you are the audience. Your words, actions, gestures, silence, thoughts, and willingness are the tools. You need no training. You are the expert.
Obie Award-winning theatermakers, 600 HIGHWAYMEN, known for exhilarating performances that challenge the very definition of theater, have created a quietly radical response to this new world with A Thousand Ways. Taking place over several months, each distinct installment presents a new chance at making contact with a stranger. It is a chance at being heard, a brave moment to show up.
Part One: A Phone Call – On a simple phone call, you and another audience member – nameless strangers to one another – follow a carefully crafted set of directives. Over the course of the journey, a portrait of each other emerges through fleeting moments of exposure and the simple sound of an unseen voice.
Part Two: An Encounter – You and a stranger meet on opposite ends of a table, separated by a pane of glass. Using a script and a few simple objects, a simple exercise of working together becomes an invitation to expand how you imagine one another.
Part Three: An Assembly – A public convening made up of you and every stranger from this project's journey. Using a shared script, all of us who have previously met across distance come together for a final collective experience.
WHAT OTHERS ARE SAYING
"Achieves more goals of theater — telling stories, triggering imagination, nurturing empathy, fostering connection — than nearly any other show I have experienced since pre-pandemic days." – The New York Times 
"Represents truly adventurous, assumption-busting thinking about what theater is and what it can be." – SF Chronicle
"This exchange didn't feel intrusive. Yes, we were responding to anonymous prompts, but we were looking, respectfully and diffidently, at a fellow human being…And isn't that the ultimate purpose of theater?" – LA Times 
FAQ
IMPORTANT INFORMATION FOR PART TWO: AN ENCOUNTER
Because this experience is for you and one other audience member, it cannot take place without your presence.
What if I did not attend Part One?
Each part is a self-contained, complete artistic experience. Feel free to attend Part Two if you didn't have a chance to attend Part One.
What safety protocols are in place for this event?
Face coverings are required throughout the duration of the event. The two audience members will be seated across from one another and separated by a clear partition. There will be no physical contact between audience members or with staff. Chairs and surfaces will be sanitized after each performance.
Learn more about additional safety measures being taken at the Momentary during your visit online here.
Can I participate in this performance with another member of my household?
The experience is for two people who do not know each other. Reserve different timed performances for each member of your household.
What will I be doing?
You'll be sitting across from someone, reading (sometimes aloud and sometimes in silence) from a stack of notecards. Sometimes you'll be given things to say or small tasks to do. You and the person across from you will stay seated at the table the entire time.
What do I need to have prepared?
Absolutely nothing! Everything will be laid out for you. You will be asked to follow the instructions, reading and speaking to your partner throughout the performance.
What else do I need to know?
Please arrive 5–10 minutes prior to the performance. Due to the intimate, unique nature of this experience, we cannot accommodate late arrivals.
ACCESSIBILITY
This experience is enacted by you and another audience member, seated across from one another the entire performance. You will need to be able to lean and reach from a seated position to a stack of cards approximately 3 feet in front of you. You will draw cards individually from a stack of 3.5 x 4.5 inch notecards and read what is written on them both out loud and to yourself, as directed. The cards are written in English in a 15-point typeface in black on a white background.
Please call us at 479­.657.2335 or email boxoffice@theMomentary.org if you have any questions or would like more information. We are happy to provide accommodations with at least two weeks' notice and will do our best to meet any accommodation requests we receive within two weeks of the event.
REFUND & EXCHANGE POLICY
If you are sick, experiencing COVID-19 symptoms, or have been exposed to someone with COVID-19, call the box office at 479­.657.2335 or email boxoffice@theMomentary.org. You can choose one of the following options:
Exchange your tickets to another performance
Hold the value of your tickets on your account for future use
Donate the value of your tickets for future Performing Arts programming
Receive a refund
ABOUT 600 HIGHWAYMEN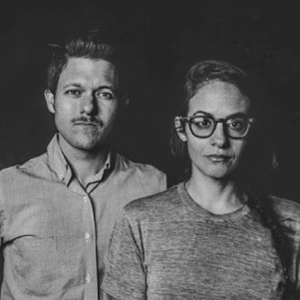 Since 2009, 600 HIGHWAYMEN (Abigail Browde and Michael Silverstone) have been making live art that, through a variety of radical approaches, illuminates the inherent poignancy of people coming together. The work exists at the intersection of theater, dance, contemporary performance, and civic encounter. Though the processes are varied, each project revolves around the same curiosity: what occurs in the live encounter between people.
600 HIGHWAYMEN has been called the "the standard-bearers of contemporary theater-making" by Le Monde, and "one of New York's best nontraditional theater companies" by The New Yorker. They have received commissions from The Public Theater, Temple Contemporary, Salzburg Festival, and Festival Theaterformen. They are recipients of an Obie Award and Switzerland's ZKB Patronage Prize, and nominees for Austria's Nestroy Prize, the prestigious Alpert Award and NYC's Bessie Award. In 2016, Browde and Silverstone were named artist fellows by the New York Foundation for the Arts.
CREDITS
A THOUSAND WAYS by 600 HIGHWAYMEN
Written & created by Abigail Browde & Michael Silverstone
Executive Producer: Thomas O. Kriegsmann / ArKtype
Line Producer: Cynthia J. Tong
Dramaturg & Project Design: Andrew Kircher
This production was commissioned by The Arts Center at NYU Abu Dhabi, Stanford Live at Stanford University, Festival Theaterformen, and The Public Theater, and was originally commissioned and co-conceived by Temple Contemporary at Temple University, USA. Original support for the production was provided by The Pew Center for Arts & Heritage, Philadelphia.