Art Off the Walls: Dance in the Museum | Flyover Dance Collective
Tickets for this event are currently sold out. However, standby tickets will be available the day of the event. Stop by the Momentary Box Office Wednesday, March 15 to join the waitlist. Any unused tickets or empty seats will be opened for standby guests at 6 p.m. that day. A small amount of standing room will also be available.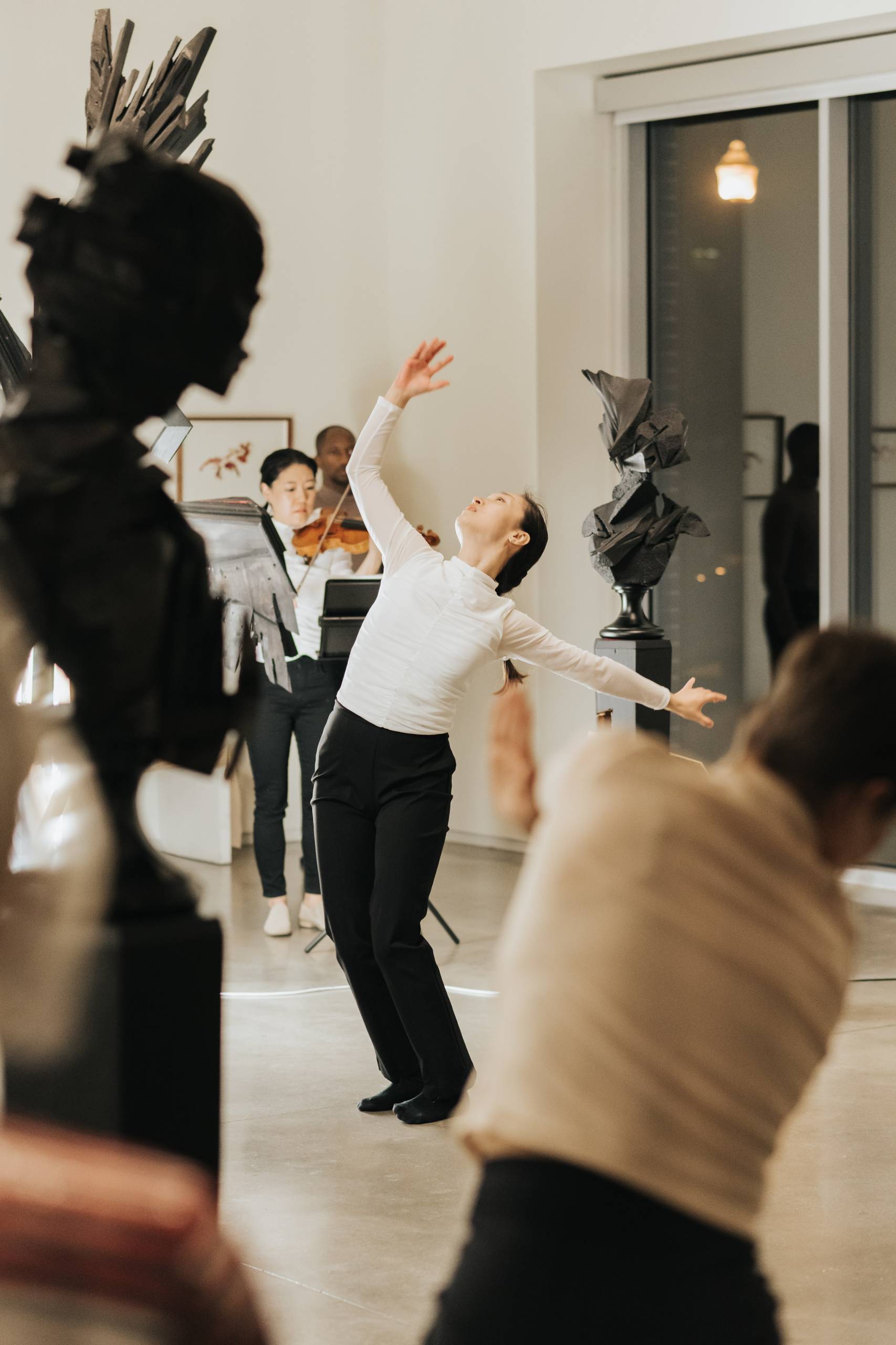 We invite you to join us in the galleries for Art Off the Walls: Dance in the Museum, presented by Flyover Dance Collective.
In conversation with Firelei Baez's exhibition To breathe full and free: a declaration, a re-visioning, a correction (19º36'16.9"N 72º13'07.0''W, 42º21'48.762''N 71º1'59.628''W, 36° 22′ 0.1848" N94° 12′ 8.64" W), Flyover Dance Collective will offer an embodied response to the artwork by exploring water as a symbol of interconnection, rite of passage, and cultural collision.
The dance performance is an immersive experience within the exhibition space that includes six dancers from local ensemble Flyover Dance Collective and an opera singer.
Free, tickets required. Reserve your spot online or with the Box Office at (479) 657-2335 today.
Duration: Approximately 45 mins
About Art Off the Walls
Flyover Dance Collective presents Art Off the Walls: Dance in the Museum, a year-long series that employs site-specific choreography to create meaningful dialogue with artwork in museum spaces in Northwest Arkansas. Free and affordable public performances and outreach events will take place in 2022 and 2023 at the Momentary, Crystal Bridges, and 21C Bentonville.
Community audiences will encounter contemporary dance in galleries and visual art spaces large and small across the region. Art Off the Walls brings dance to a wider audience by engaging people in innovative locations that provide increased exposure for dance outside of the traditional proscenium stage.
About the Exhibition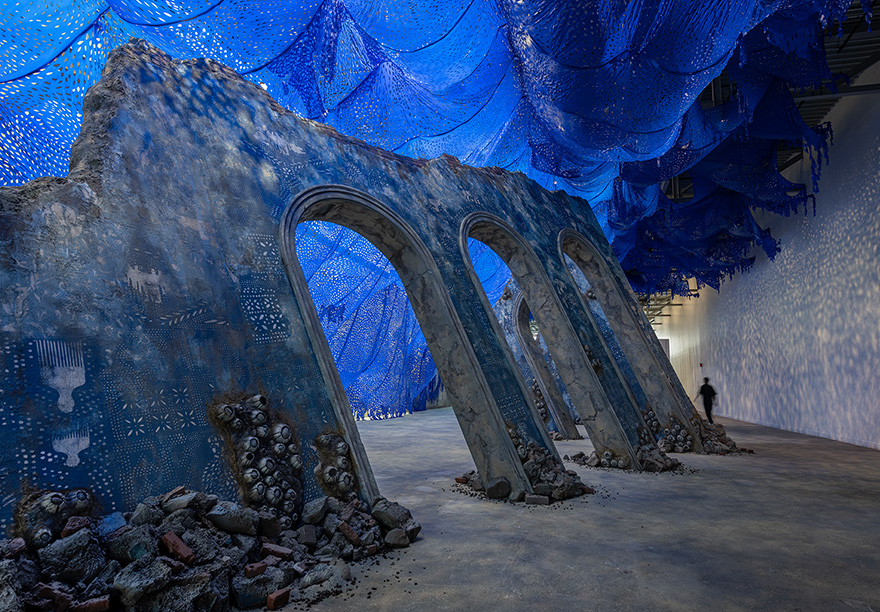 In her largest sculptural installation to date, Firelei Báez invites visitors to traverse passageways and travel through time and space, engaging with streams of intervention and interconnectedness. In its second iteration, Báez's sculpture revisits the centuries-long exchange of ideas and influence between Europe, the African continent, and the Americas, reclaiming and revisiting the Caribbean's place in the story of Western world history through a presentation that the New York Times calls "history meets flamboyant fantasy."
Learn more about the exhibition.
Sponsors
Flyover Dance Collective is generously funded by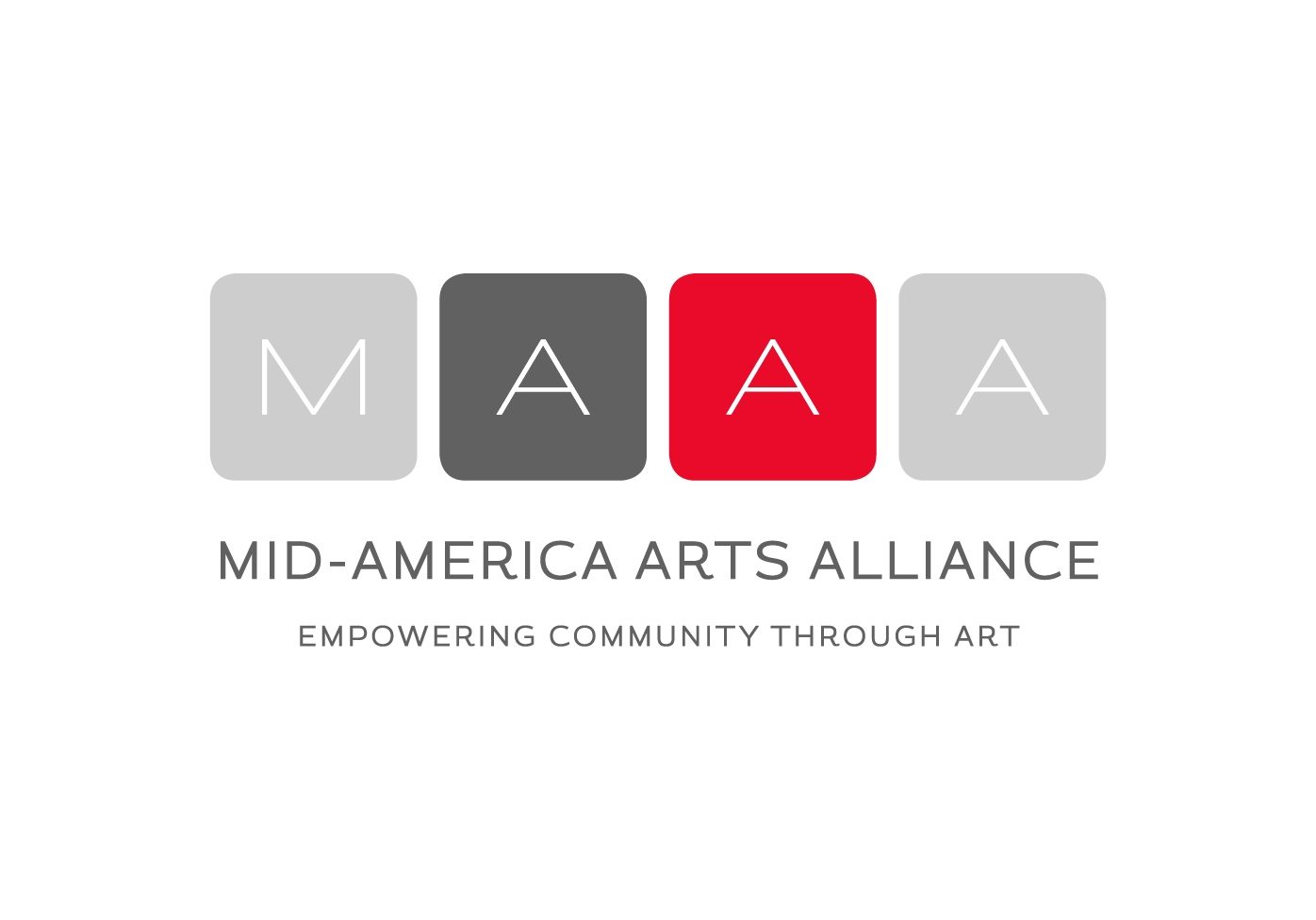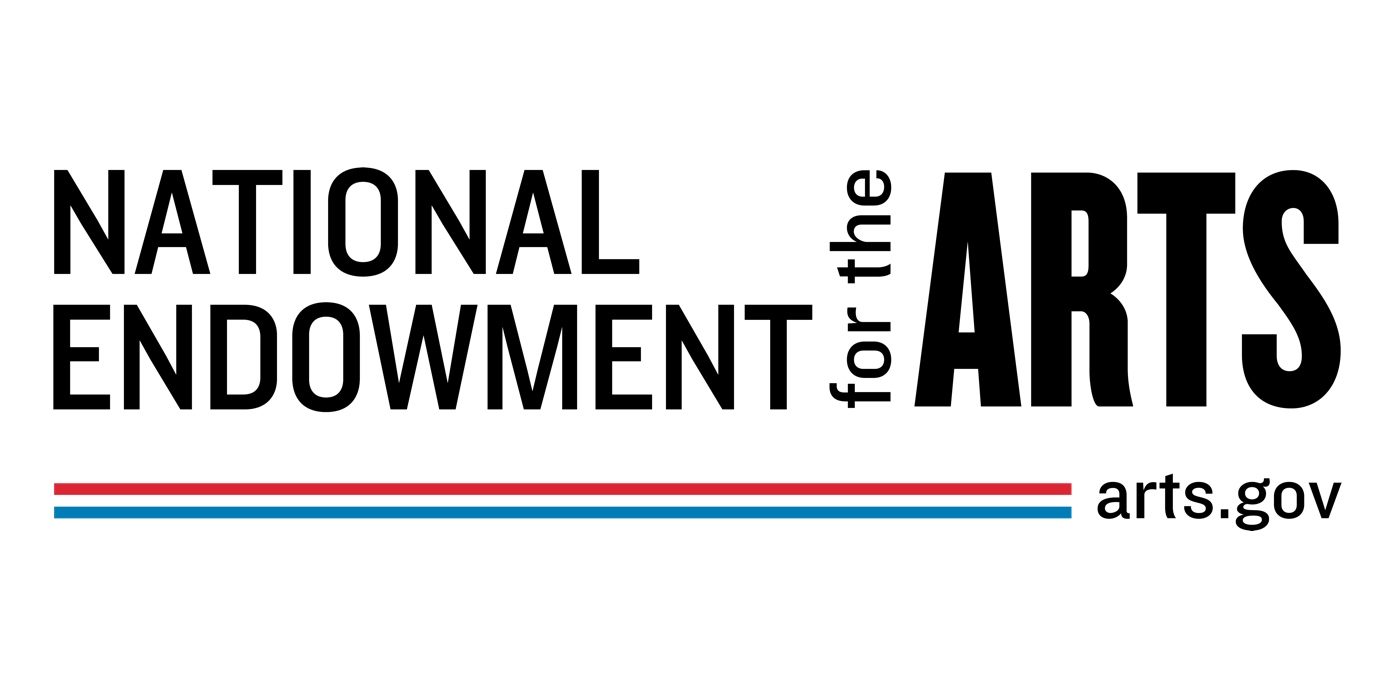 and the state arts agencies of Arkansas, Kansas, Missouri, Nebraska, Oklahoma, and Texas.
Firelei Báez is organized by Eva Respini, Barbara Lee Chief Curator, ICA/Boston. It was commissioned by ICA/Boston and first presented at the ICA Watershed. Organized for the Momentary by Kaitlin Garcia-Maestas, acting curator of visual arts.
Firelei Báez is sponsored by: Anna and Carl George, Mayra Florez and Christopher Ellis-Ferrara, and Tony Waller.