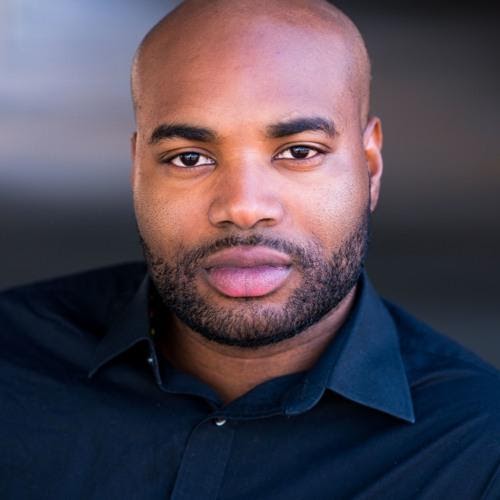 Through music, spoken word, poetry, play excerpts, and discussion, Austin Dean Ashford will explore ideas of gun violence, police brutality on Black bodies, and the desire for the Black body to simply be a human body.
Austin Dean Ashford is part of the Artist Responses to Nick Cave: Until.
FREE, no registration required.
As a safety precaution and to comply with the state of Arkansas mandate, the Momentary requires visitors and staff to wear face coverings for ages 10 and older indoors and outdoors. Following the most recent recommendations from the CDC, face shields and face coverings with exhaust valves or vents are not allowed. Masks are available upon entry and at outdoor events and venues for those who do not have one.
ABOUT AUSTIN DEAN ASHFORD
Austin Dean Ashford is a storyteller, motivator, and educator originally from the San Francisco Bay Area of California. During his time at James Logan High School, Ashford fine-tuned his gift for speech, poetry, acting, and debate under the direction of Dr. Tommie Lindsey, Jr., a MacArthur Genius award recipient. Ashford developed an inaugural course, Hip Hop Theatre/Film at the University of Arkansas where he earned a double MFA in Playwriting and Acting in 2019. He is an OneBeat Columbia Fellow and the recipient of multiple awards and presented at such festivals as the New Zealand Fringe Festival 2019 and the Kennedy Center's KCACTF 2019. Ashford is currently pursuing a PhD in Interdisciplinary Fine Arts from Texas Tech University.