Nick Cave: Until is the largest and most ambitious project yet from the renowned artist. This immersive exhibition is a visual feast for the eyes, spanning over 24,000 square feet of gallery space at the Momentary and bursting with colorful wind spinners, wallpapers, found objects, beads, and a crystal cloud beckoning visitors to climb its ladders and discover a private garden.
But below its surface, Until is a response to the question: Is there racism in heaven? Through visual art and mixed media, Nick Cave addresses gender, race, and gun violence in America, and asks viewers to think about where we are today and what the future may look like.
Admission is free for all.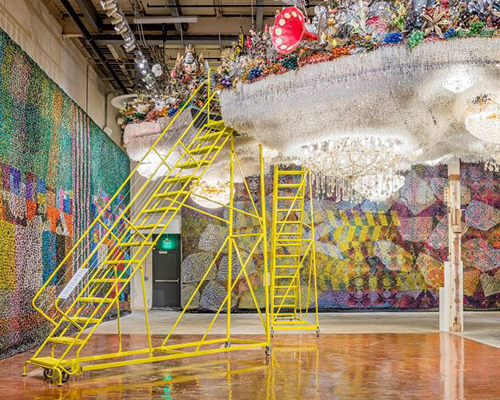 IMPORTANT INFORMATION ABOUT climbing the Ladders to the Crystal Cloudscape
Visitors ages 12 and over may climb the Crystal Cloudscape ladders to view the private garden. It may also be viewed from the Momentary's lower mezzanine level.
A few pro tips when climbing:
Only one person is allowed on the ladders at a time.
Please do not climb the ladders if you are wearing heels, and be mindful if wearing a dress or skirt.
Please use handrails and always maintain three points of contact.
Please face the sculpture as you walk up and down the stairs.
Sanitary stations are set up underneath the installation to wipe your hands before and after.
Nick Cave: Until was curated by Denise Markonish, MASS MoCA and organized for the Momentary by Lauren Haynes. The exhibition was organized by MASS MoCA and co-produced with Carriageworks, Sydney, Australia and Crystal Bridges Museum of American Art. Principal exhibition support was provided by an anonymous gift. Major exhibition support was provided by the Horace W. Goldsmith Foundation, the Barr Foundation, the Massachusetts Cultural Council, the National Endowment for the Arts, Jack Shainman Gallery, Marilyn and Larry Fields, BeadKraft, and the Robert Lehman Foundation.


Nick Cave: Until
Walkthrough with the artist
Sponsored by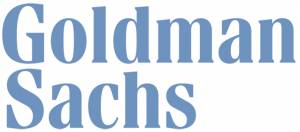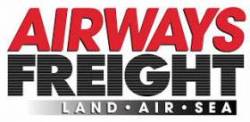 Sarah Simmons, Anna and Carl George, Esther Silver-Parker, Visit Bentonville
Greenwood Gearhart, J&D Pallets, Atreides Management, LP,
Caryl Stern and Donald LaRosa, Demara Titzer, Tony Waller, Sue and Charles Redfield