Need a break from, well, everything?
Give yourself the gift of a night out with a concert on the Momentary Green, featuring three-time GRAMMY-nominated artist Grace Potter! Classic, heartfelt, and emotionally raw, this renowned singer-songwriter brings an evocative sound and rock-and-roll energy to the stage. Cut loose and let go to the tune of Potter's cathartic performance as you experience the joy of live music. Paired with a crisp autumn evening, a safe and laid-back setting, and the RØDE Bar and Momentary Food Truck just steps away, you just might have the makings of a perfect night.
So get your tickets today—you deserve a good time.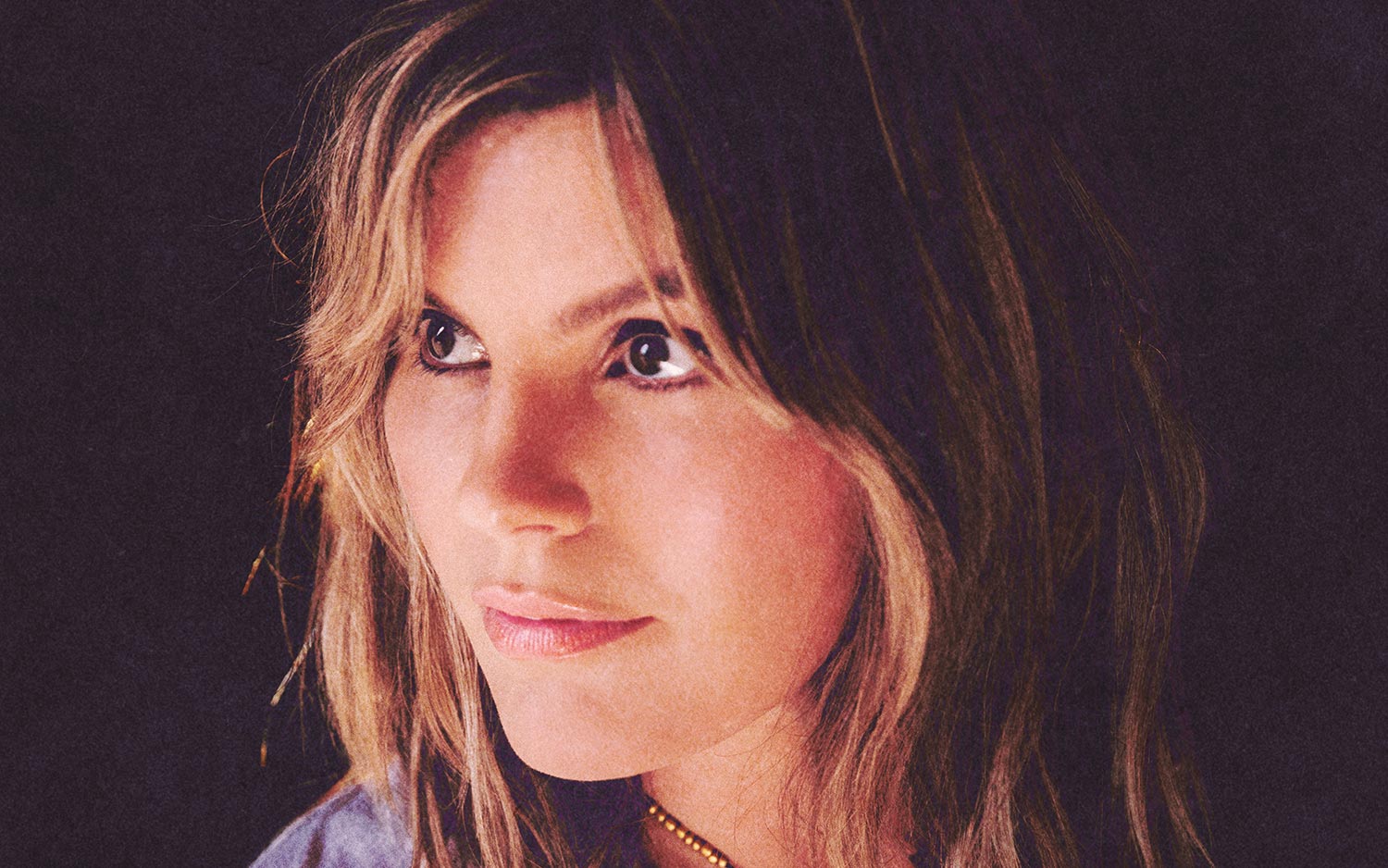 HEALTH POLICY + ENTRY REQUIREMENTS
Safety is our top priority. Full COVID-19 vaccination or proof of a negative COVID-19 diagnostic test within 72 hours (3 days) will be required for ages 2 and up to attend Grace Potter at the Momentary. Proof must be shown upon entry alongside a valid photo ID. At home COVID-19 tests will not be accepted.
All attendees must have received a negative COVID-19 diagnostic test within 72-hours before the concert and provide printed proof of a negative result prior to entering the venue OR be fully vaccinated against COVID-19 (at least two weeks after final dose) and provide proof of vaccination – either the original vaccination card or a printed/digital copy of the vaccination card. At home COVID-19 tests will not be accepted.
Unvaccinated attendees 2-12 years of age will be required to take a COVID-19 diagnostic test within 72-hours before entry and will provide printed proof of negative results prior to entering the venue.
A list of nearby COVID-19 testing locations can be found online here.
Additional safety measures include:
Face coverings are recommended outdoors when social distancing can not occur. Masks will be available upon entry for those who do not have one.
Increased hand sanitizer stations on-site and frequent cleanings in high-touch areas.
We're going 100% cashless, to minimize contact and speed up transactions
WHAT TO EXPECT
Prep Time: Arrive early! Doors open at 6 p.m. to give everyone plenty of time to check IDs, proofs of vaccine or negative COVID-19 tests, and pick your preferred spot on the Momentary Green. Feel free to bring your own lawn chair or blanket and spread out.
Safe and Convenient Entry: Not sure where to start? There will be two entrance options for concert guests: 1) Off E Street near our main entrance or 2) East side of the Momentary Green near 8th Street Market.
Close Parking: Take the guesswork out of parking. For this event, guests will be able to park in the designated area just off E Street or the Pump Track next to 8th Street Market. ADA parking will be available in the main gravel lot south of our building.
Fun food and drink: Hungry or thirsty? Enjoy the culinary creations of the Momentary Food Truck, Bartleby's, Smōk'd TX BBQ, and Yeyo's Food Truck, and fun beverages from the RØDE Bar before and during the show. The Tower Bar will not be open.
Contactless Checkout: We're cashless, so bring your credit/debit cards to purchase food and beverages.
ABOUT THE ARTIST
Described by Spin as "one of the greatest living voices in rock today," Grace Potter has not only played every major music festival from Coachella and Lollapalooza to Bonnaroo and Rock in Rio, she's created her own thriving music festival, Burlington, Vermont's Grand Point North.  Additionally, she's shared a stage with artists such as The Rolling Stones, Willie Nelson, Robert Plant, the Allman Brothers, Neil Young, Jackson Browne, Mavis Staples, and The Roots to name just a few. A three-time GRAMMY-nominated artist (two for 2019's Daylight, one for her multiplatinum duet with Kenny Chesney), Potter has also collaborated with the Flaming Lips for a Tim Burton film, and written and produced music for film and TV, including Disney's animated feature Tangled and the ABC animated holiday special Prep & Landing: Naughty vs. Nice.
In October 2019, Grace released Daylight, her second solo LP and first for Fantasy Records. Daylight arrives after a turbulent, life-altering 4-year hiatus from music that had the acclaimed singer-songwriter contemplating whether she would ever record another album. Cathartic and emotionally raw, Daylight is the result of that arduous journey, the most emotionally revealing, musically daring work of her career.
"I've always aimed to write songs from a universal perspective; so that anyone who heard my music could relate, but that actually made it harder for me to take ownership of my own perspective. These songs were written so I could process—and be accountable for—my own life experience," Potter says. "I had just pulled the ripcord on my whole life. It was an incredibly jarring, private experience. When the dust settled a bit, the last thing I wanted to do was tell the whole world about it through song. It was a very gradual process of re-framing music and its purpose in my life. So, when I finally started writing songs again—it had to be for myself and myself alone."
Produced by her husband Eric Valentine, Daylight took shape in the Topanga Canyon home they'd recently settled into. Unsigned and entirely free of any pressure to appease, Potter slowly carved out ideas and the two began laying down tracks. Moving to Valentine's Hollywood studio, Barefoot Recording, the songs came to life with the help of longtime Potter collaborators including guitarist Benny Yurco and drummer Matt Musty, friends Benmont Tench and Larry Goldings on keys and supreme vocalists, Jess Wolfe and Holly Laessig of the indie band Lucius.
ABOUT HEARTLAND FORWARD
Heartland Forward is a 501 (c) (3) nonpartisan, nonprofit "think and do tank." Heartland Forward's mission is to improve economic performance in the center of the United States by advocating for fact-based solutions to foster job creation, knowledge-based and inclusive growth and improved health outcomes.