INVERSE Performance Art Festival 2022
INVERSE 2022 is a three-day performance art festival in Bentonville, Arkansas. Employing liveness, experimentation, and radical approaches to the important issues of our moment, these artists are in constant interrogation of material, form, and gesture offering new ideas and perspectives to how we experience the world.
INVERSE Festival Passes are $20 ($15/members), reserve your spot online or with the Box Office at (479) 657-2335 today.
Festival Passes include drop-in admission for all three days of INVERSE 2022.

FESTIVAL SCHEDULE
FRIDAY, NOVEMBER 4
Drop-in and Durational Performances
10 AM – 6 PM      Jana Whatley | Arvest Bank Courtyard
10 AM – 6 PM      Ọmọlará Williams McCallister | RØDE House
3 – 6 PM               blaze | Atrium
4 – 6 PM               Simone Cottrell | Room 122
Evening Performances | 7 – 9 PM*
Adriana Chavez | Fermentation Hall
The Un-Lab: a collaboration with Emily Ward Bivens & Rae Goodwin | Fermentation Hall
Colton James White | Fermentation Hall
One-on-One Performances | Requires Appointment**
10 AM – 6 PM      The Art Dominatrix | The Container
SATURDAY, NOVEMBER 5
Drop-in and Durational Performances
10 AM – 6 PM           Rin Peisert | Atrium
10 AM – 6 PM           Ọmọlará Williams McCallister | RØDE House
10 AM – 6:30 PM      Mike Durkin | Fermentation Hall
3 – 6 PM                   Nikki Telegan | Breakroom
Evening Performances | 7 – 9 PM**
Adriana Montenegro | Fermentation Hall
Jana Whatley | Arvest Bank Courtyard
Christen Clifford | Fermentation Hall
One-on-One Performances | Requires Appointment**
10 AM – 6 PM      The Art Dominatrix | The Container
SUNDAY, NOVEMBER 6
12 – 2 PM      Group Performance | RØDE House
2 – 4 PM        Closing Reception | RØDE House
* Artists listed in order of appearance. Short breaks will occur between each performance.
** Sign up for a performance time at the Box Office. Appointment-based one-on-one performances are available by appointment only on a first-come, first-served basis. You must be at least 18 to book a session. The Art Dominatrix reserves the right to refuse or discontinue services at any time.
PERFORMANCE DESCRIPTIONS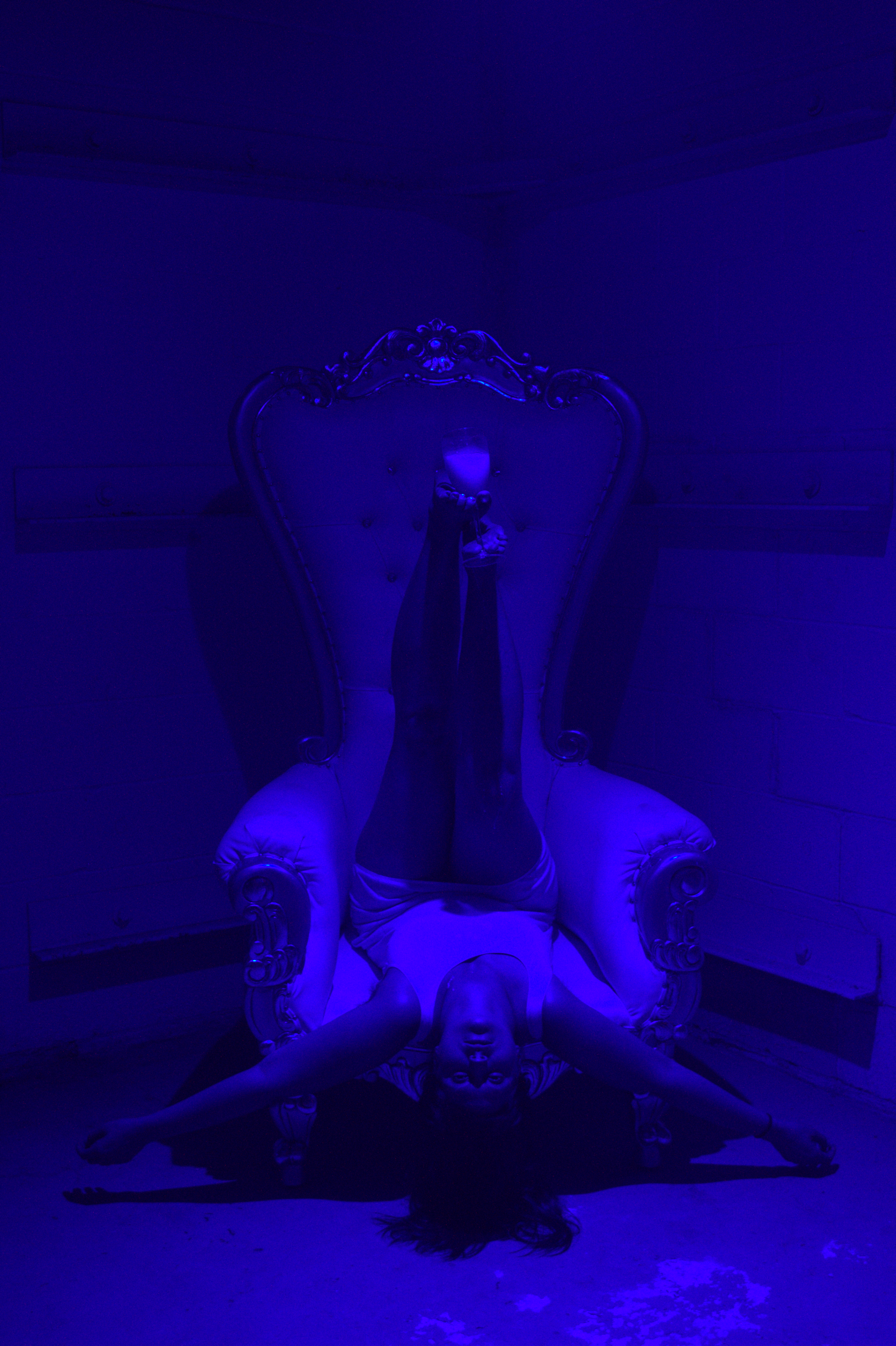 Arkansas-based artist Jana Whatley will perform Front Porch Eulogy (2022), a collaborative abstract folk tale built upon shared loss and grief presented as an intimate, interactive, theatrical vignette. The work is born of the influence of oral traditions and shared familial experiences. Folk tales can be defined as an oral tradition told again and again, often passed down for generations carrying on some form of ancestral wisdom.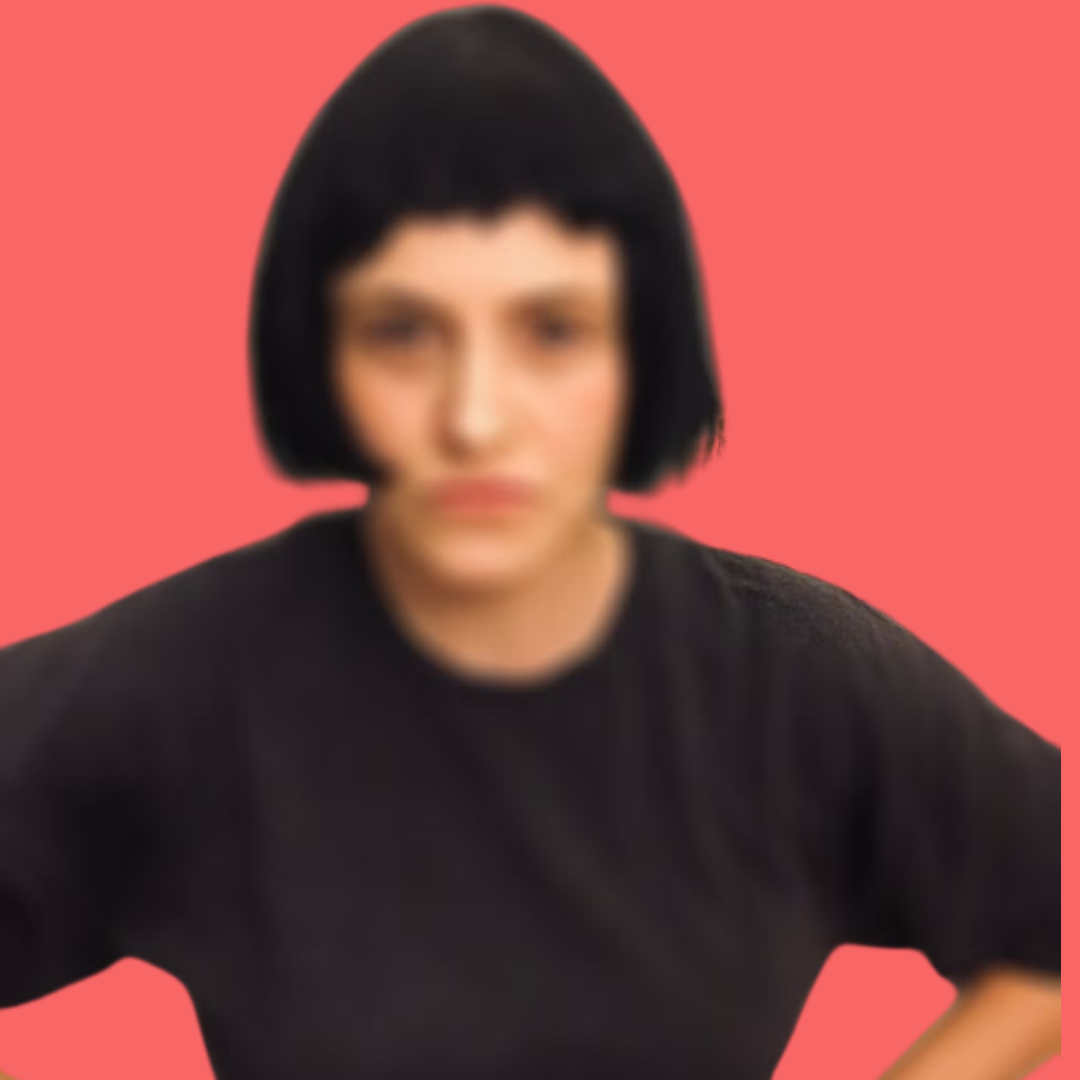 A different kind of art therapy. California-based artist The Art Dominatrix holds a safe and nurturing but challenging and rigorous space for her charges to explore and achieve their creative, personal, and professional goals. Mistress will be offering 1:1 "creative un-blockings" at INVERSE.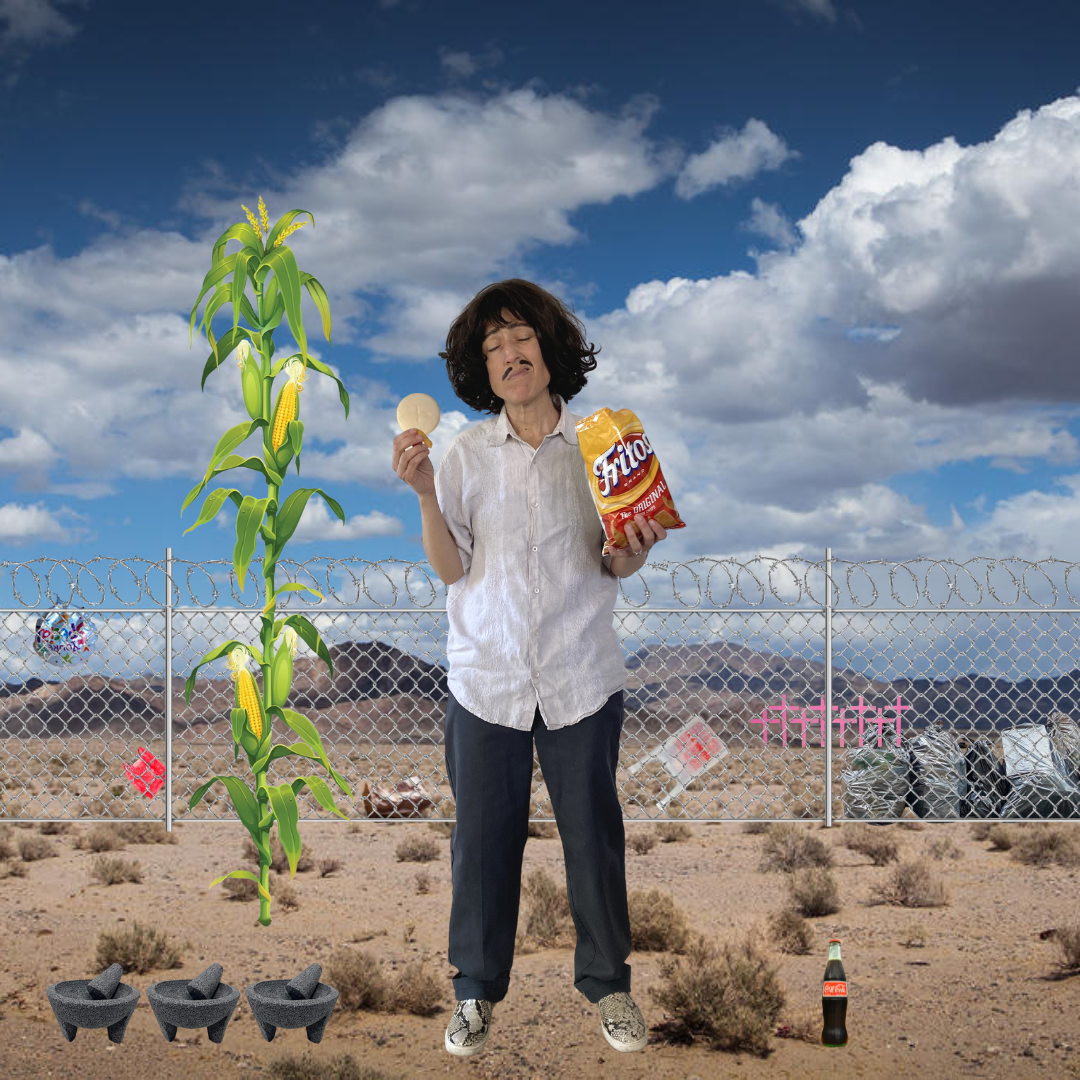 Las Vegas-based artist Adriana Chavez will perform A Corn Chip Communion: The Transmutation of Juan Chico (2022), a piece that invites audience members to interact with a single character, a mustached Juan Chico. This tender sauntering clown embarks on an unlikely hero's journey that begins with a worker's cart and ends with resurrection. Juan Chico cycles through actions, inviting us to partake in various rituals; swap meets, a dance, a karaoke song, food giving, a sacrifice, and more actions of subverted Catholicism.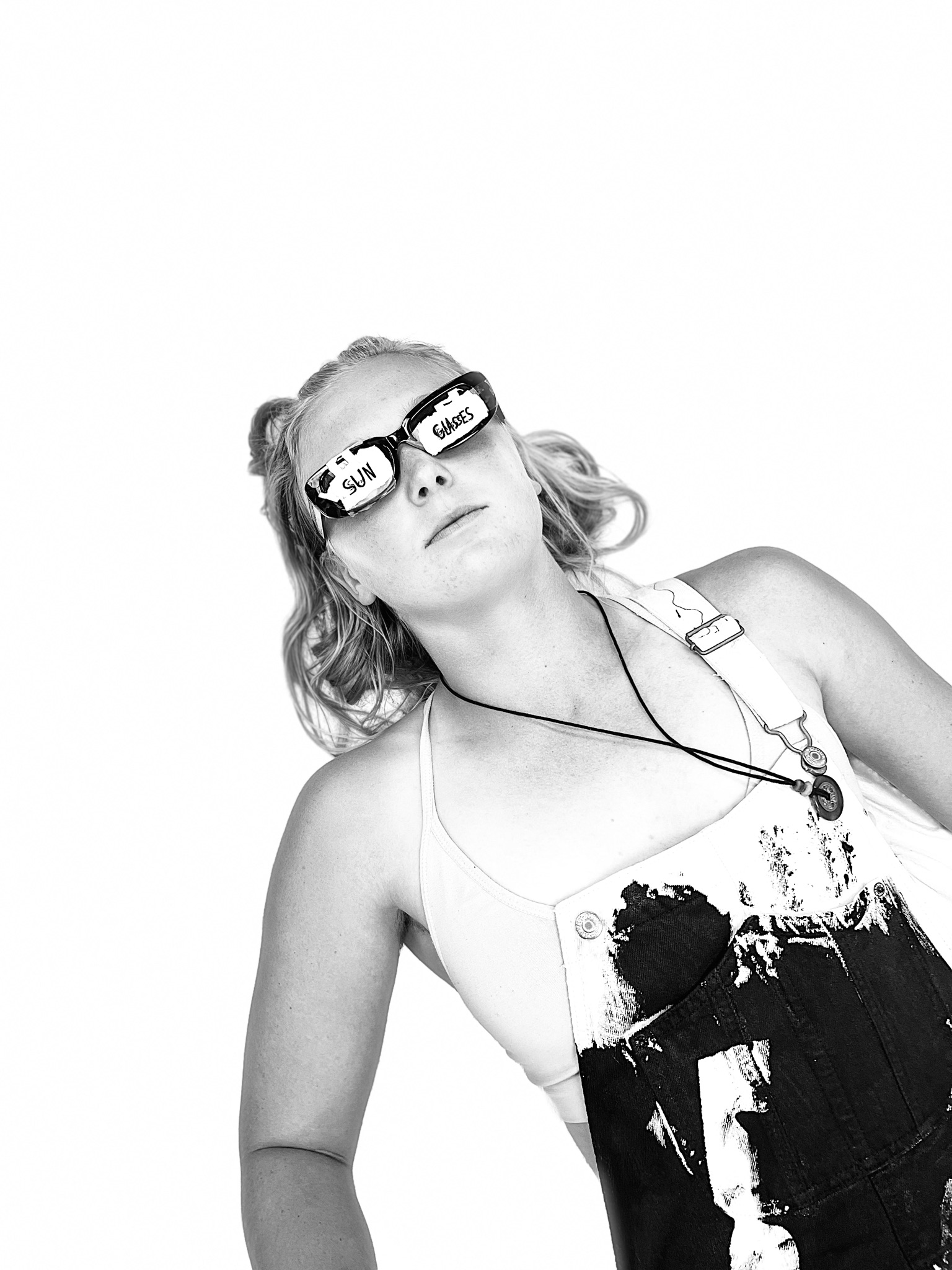 Florida-based artists blaze will perform live GIF (2022). live GIF is the simulation of an internet GIF with blaze's body and numerous objects. Through the facilitation of a metronome, blaze embodies the objects and the actions they create. The ever-present play button lies, waiting to be activated by the next user. blaze persists.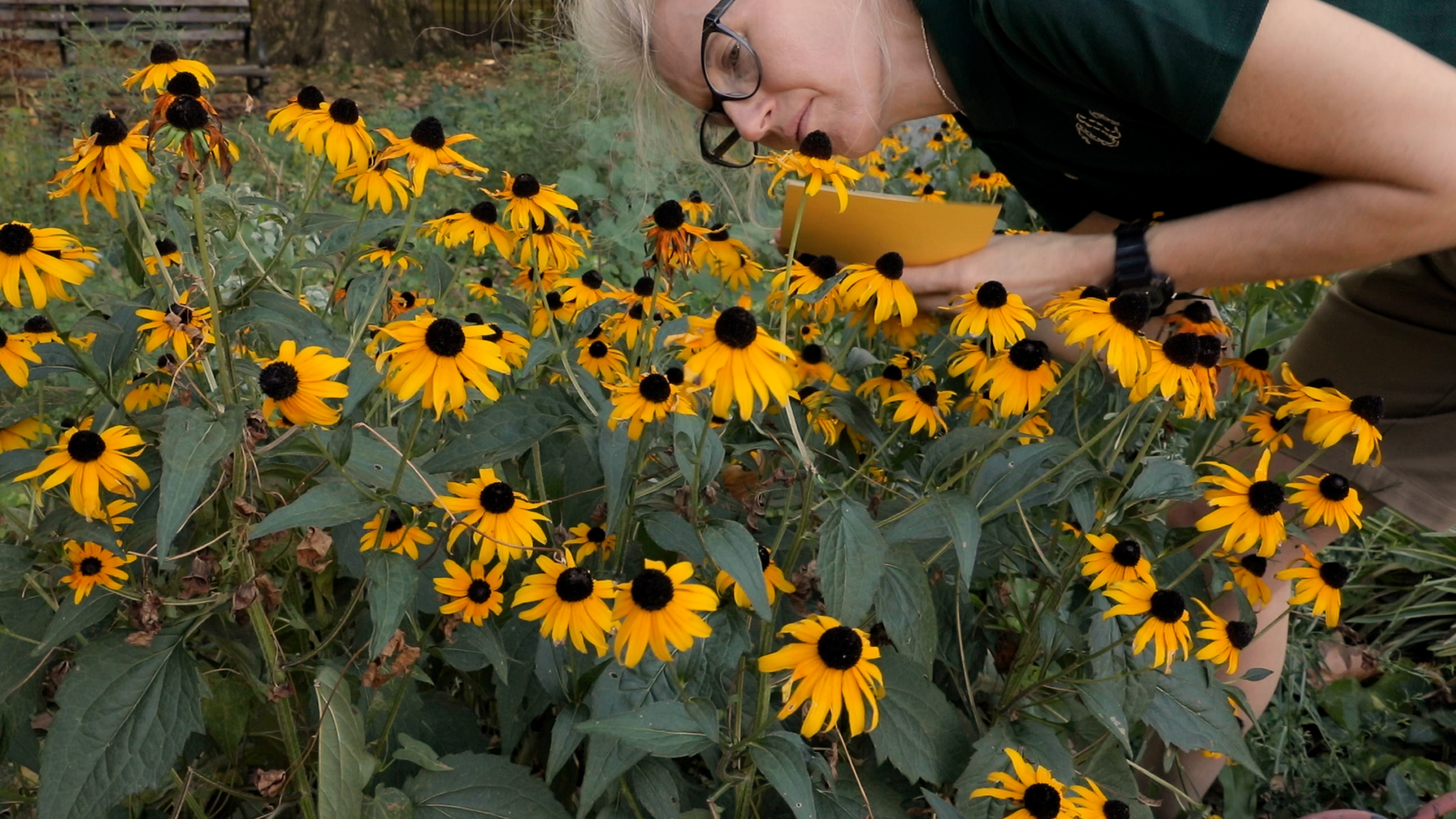 A collaborative, inter-species dialogical/relational performance art project where, in a plea for help, Ward Bivens (Tennessee-based) and Goodwin (Kentucky-based) pose a question to non-human beings, can we Un-Anthropocene?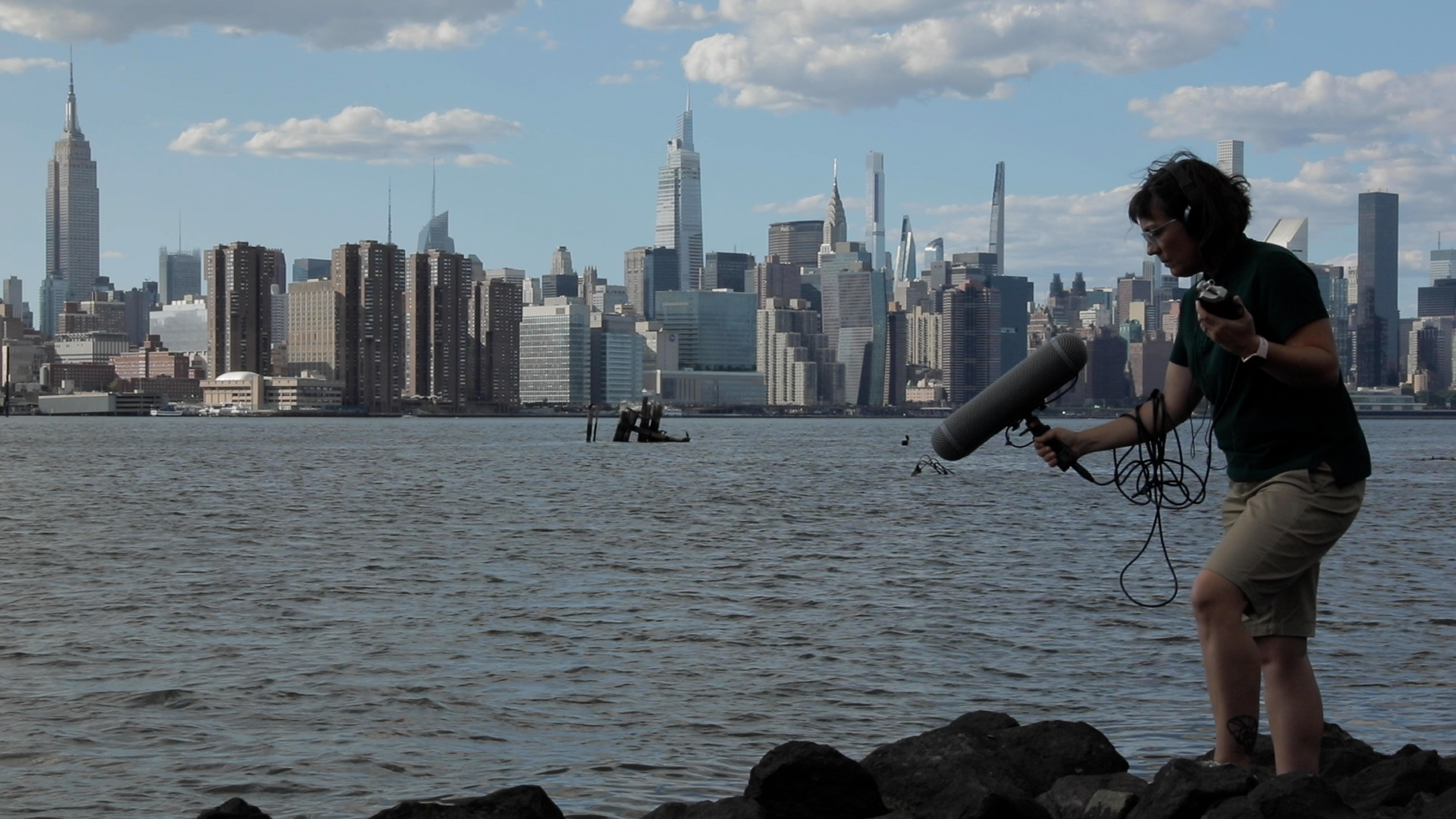 The Anthropocene began in the 1950s, a possible new geologic epoch defined by human activity and changes we create on/of/in the earth. We listen to responses from birds, trees, chipmunks, squirrels, microorganisms in the dirt and water, and other non-human species in the area and translate/share/report back their wisdom in a performance art lecture.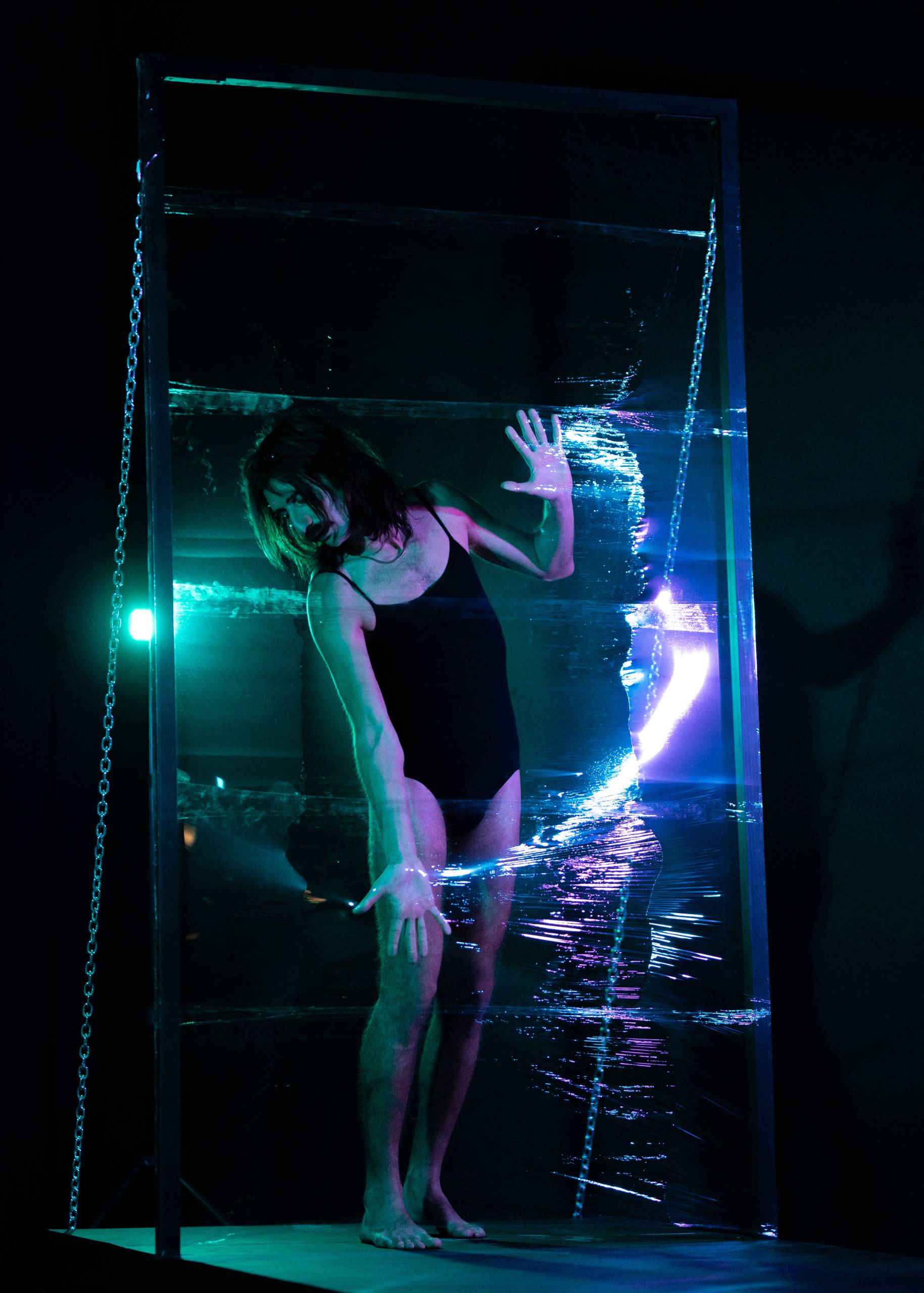 Dallas-based artist Colton James White will perform Hold Me Close, Squeeze Me Tight (2022).
From the artist: Will I Ever Escape? Will I ever get to touch you again, will my force be strong enough to break thru this barrier that I can see clearly through. Its iridescence window. It stretches and moves with me when I push against it. Will I ever escape, Will I get to touch you again.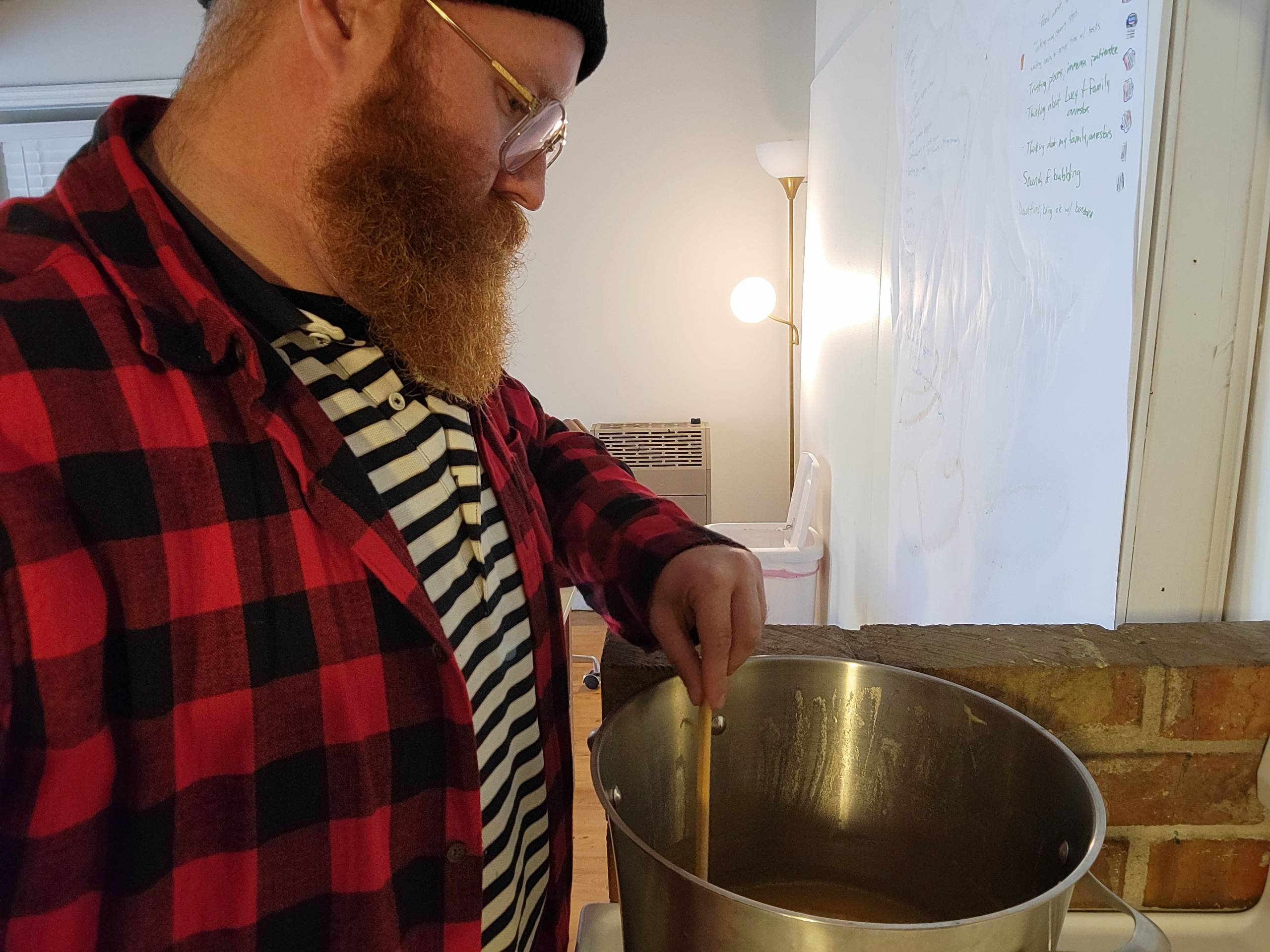 Philadelphia-based artist Mike Durkin will perform Uncle Mike's All-Day Apple Butter (2022), a durational performance and installation. Uncle Mike stands, in meditation, stirring the pot (so to speak but also literally). Guests are invited to come and go during the full-day installation, observing, contemplating, savoring, and witnessing Mike stirring.
Inspired by Quaker traditions of solemn meditation, Mike in contemplation, may sing a song, may dance, may yell, or whatever comes to him in this meditation. Apple Butter looks at our associations and romanticization of Ozark and Appalachian cultures, a CrackerBarrelification, if you will. We think about authenticity, earnestness, and objectification through the critiquing of these communities that occur in pop culture.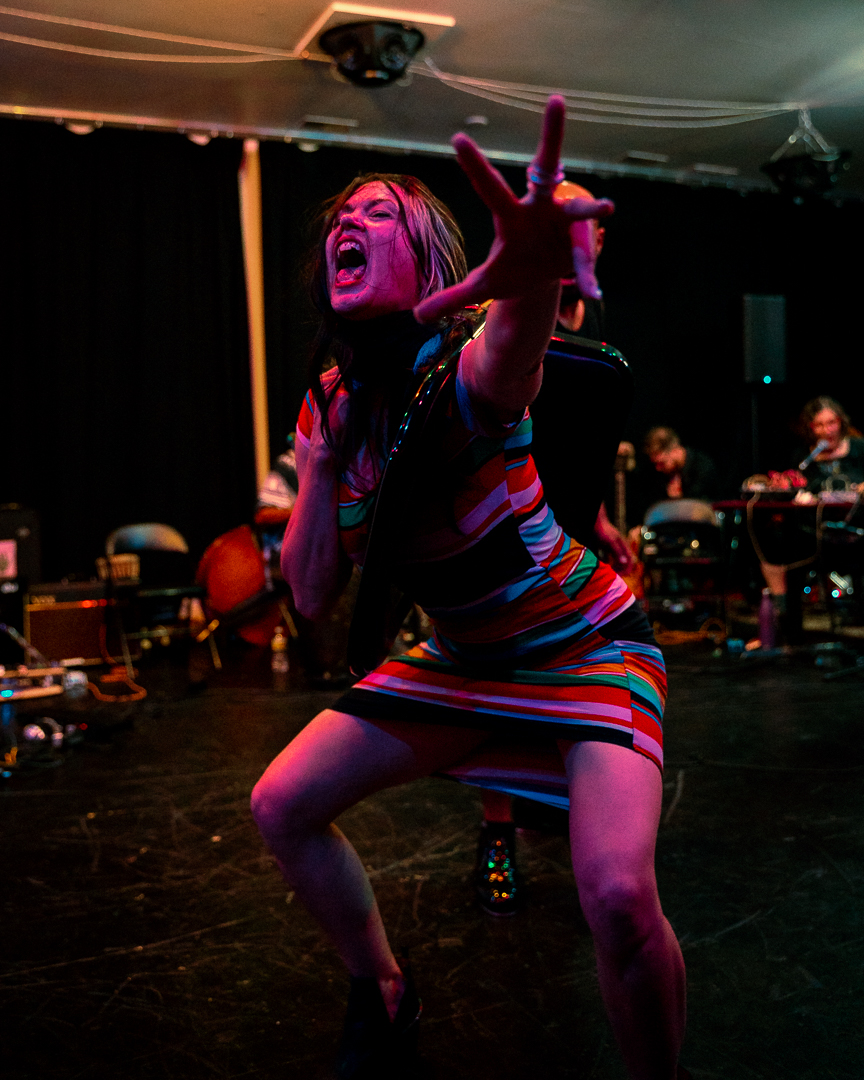 Chicago-based artist Rin Peisert will perform Seen Scene (2022), which explores clothing and personal objects of adornment as expressions of the extended self, autobiography, portraiture, and a desire to consume and to be consumed.
Guests are invited to contribute their own personal items to the work to discard, trade, or otherwise use to engage with the artist. We may barter, build, or relate in an examination of consumption, consumerism, capitalism, fast fashion, material accumulation, overwhelm-ment, and the potential for absurdity associated with identity signifiers.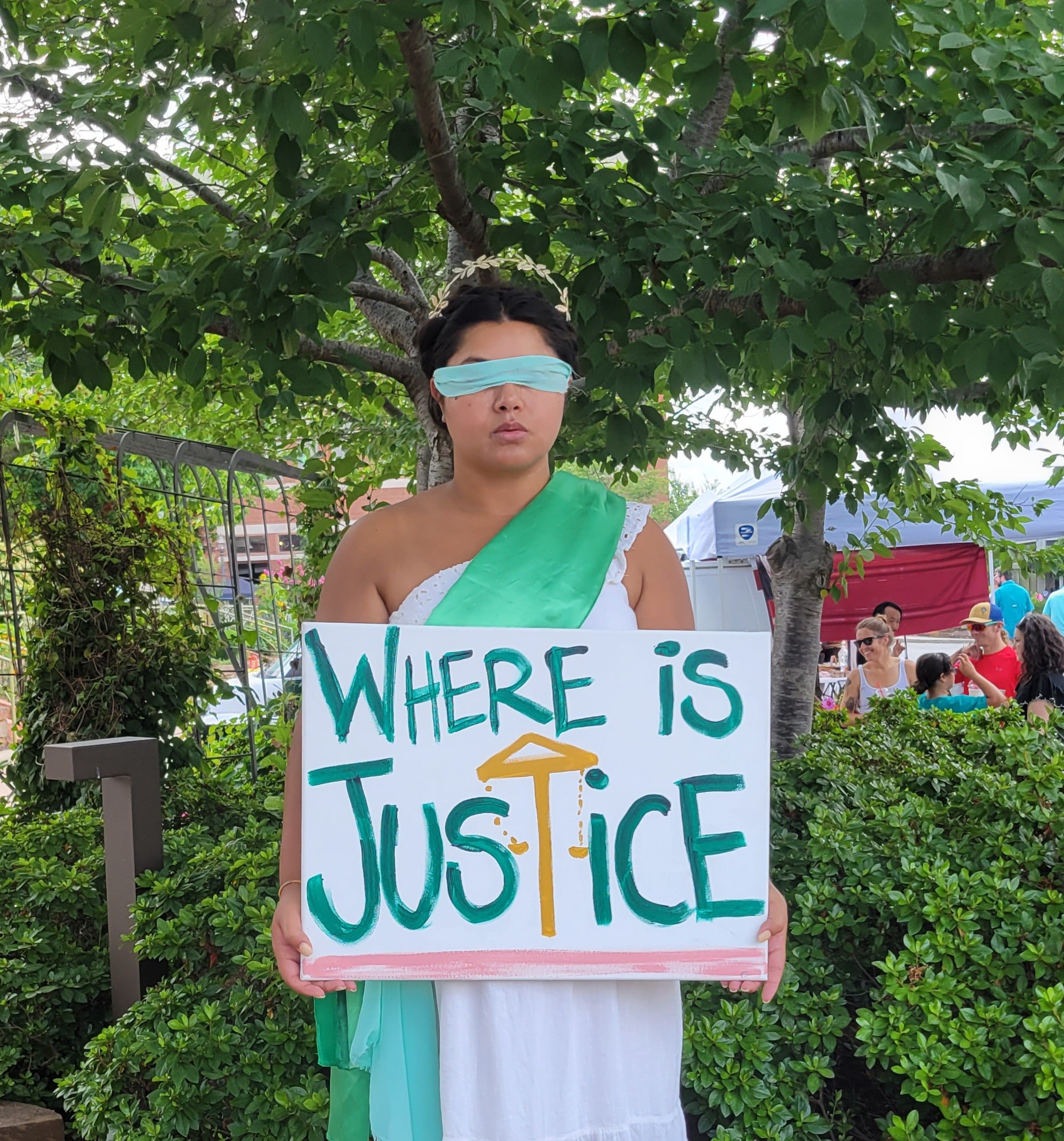 Arkansas-based artist Simone Cottrell will perform នៅពេលដែលកញ្ចក់ខូចអណ្តែត/When Broken Glass Floats (2022), a 120-minute meditation on the question, or koan, "Where is Justice?" The Khmer proverb "When Broken Glass Floats" indicates a time in the River of Life when injustice is winning and the "squash" (humans representing good) are struggling to overcome insurmountable obstacles.
Guests are welcome to join in with their own meditation or add a piece of glass to the installation's bottom, allowing the performer to rise above.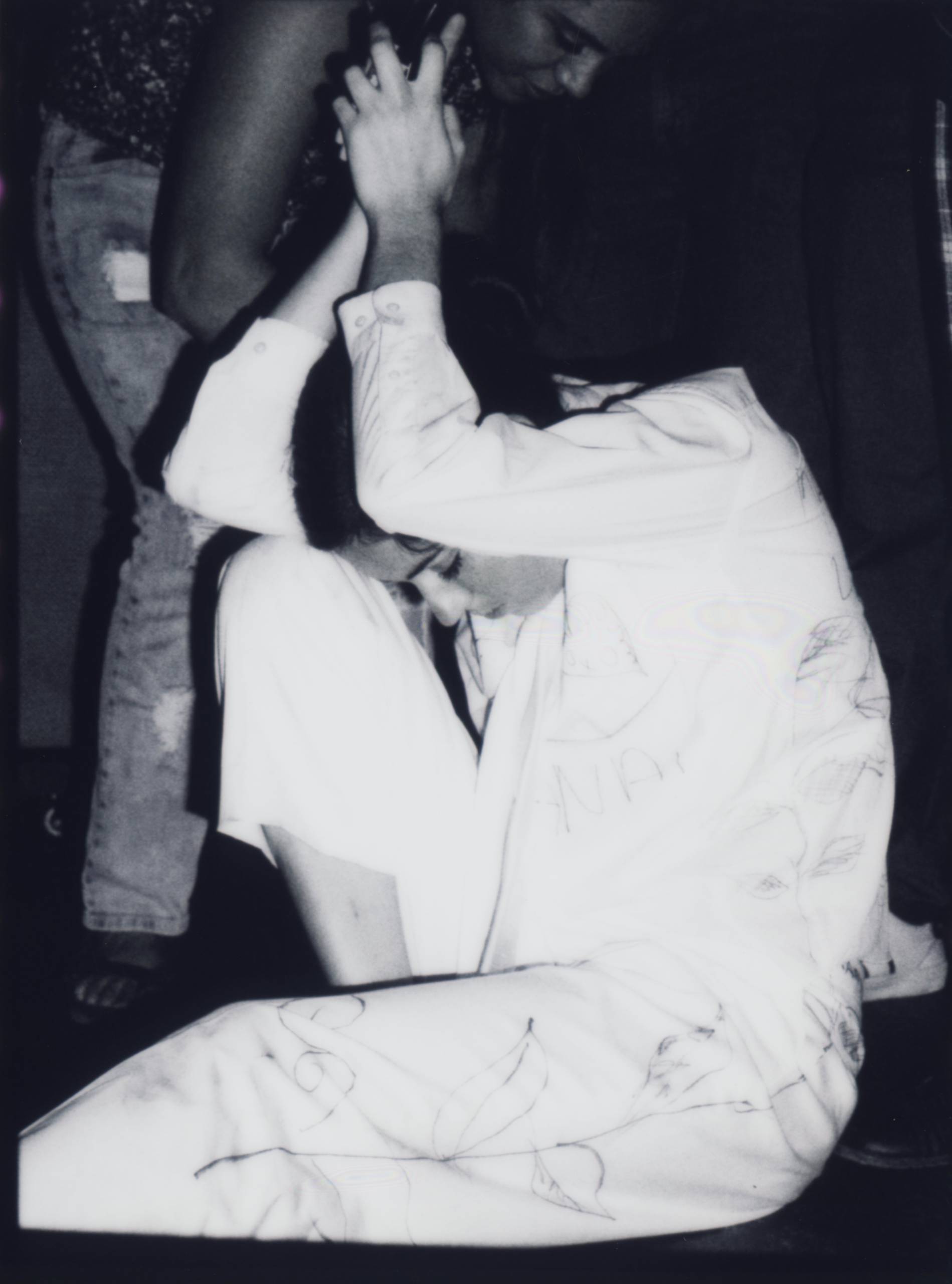 Texas-based artist Adriana Montenegro will perform The Vulgarity of a Blush (2022). The performance is an exploration of vulnerability and self-consciousness. Guests are invited to make Montenegro blush.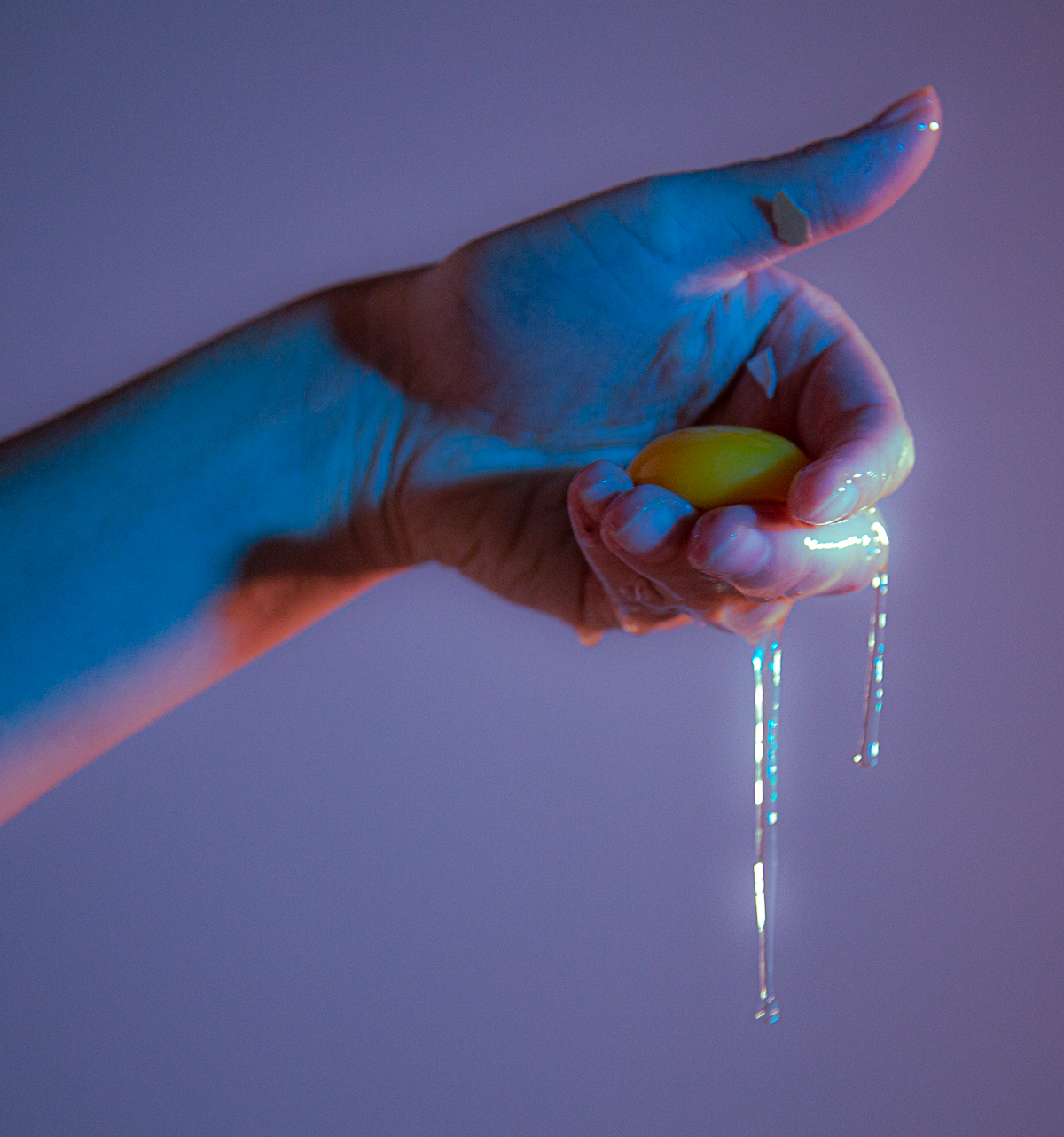 Chicago-based artist Nikki Telegan will perform What will you do with all of these wasted eggs? (2022), a meditation on what is lost, wasted, or discarded by the body. People with the capacity for pregnancy will menstruate an average of 450 times over the course of their lifetime. For these bodies, every four weeks, an egg is dropped, and without much thought or care, released. Through this durational process, of a mundane, quotidian task of separating the yolks from whites of 450 eggs, this work invites guests to examine our collective dissonance of the dysfunction of flesh.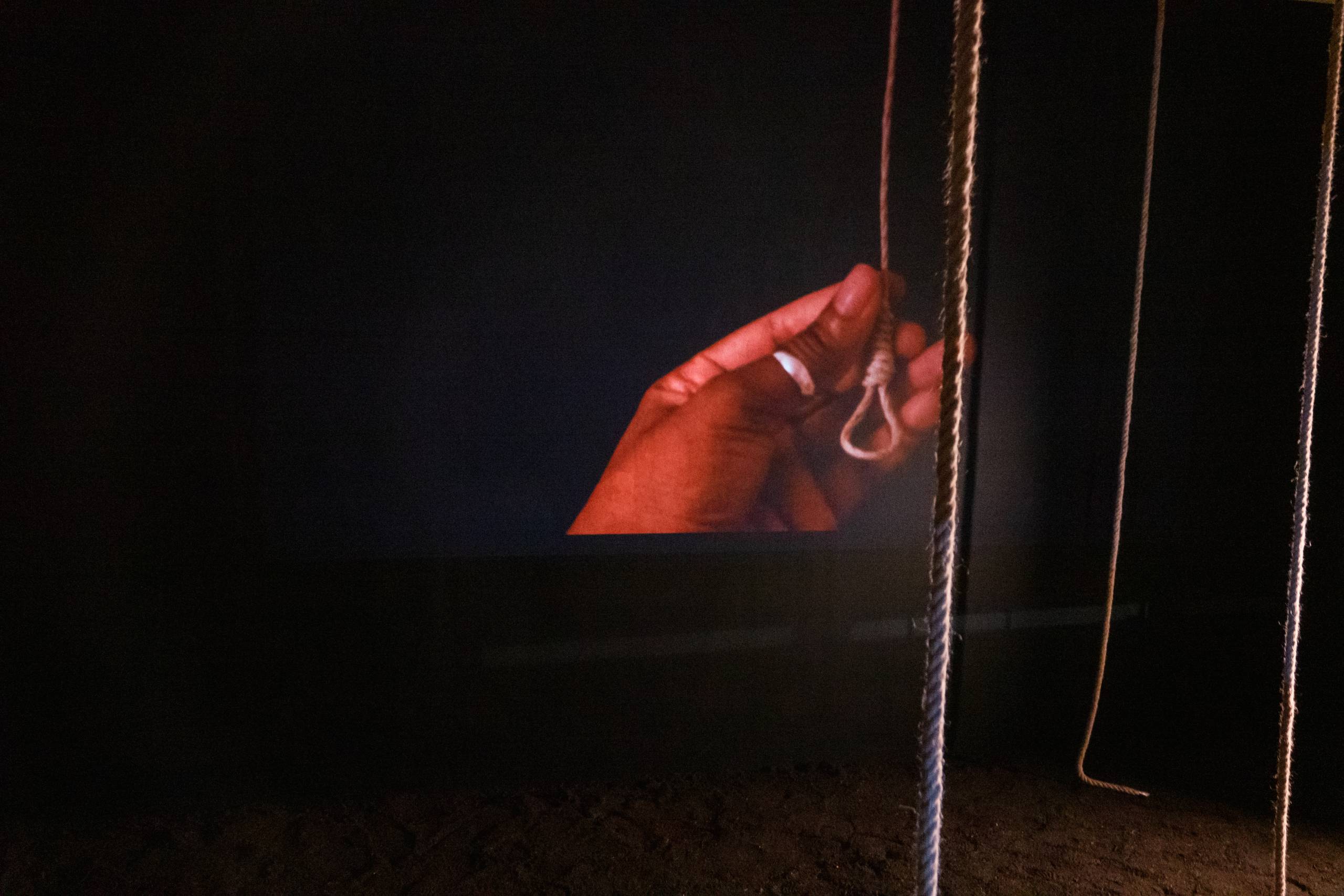 Baltimore-based artist Ọmọlará Williams McCallister will perform I know They're watching (2022), a continuation of a series the artist crafted around the noose, as a symbol and tool for white supremacist terror, and its modern-day implications.
In this performance, the artist will dismantle a Noose Nap Flag and invite guests to help her. Noose Nap Flag is made of over 7,200 miniature nooses, one for every carceral facility—each prison, jail, detention center, immigration detention center, psych jail, youth detention center, etc—in the United States. In dismantling this flag, noose by noose, guests are offered an embodied experience of what it feels like to learn new responses to generational trauma, to face fears, find a new way, prepare ground to build a new, or tell a new story. They are able to bear witness to how collective possibilities and power can manifest themselves through the simple ritual of intentionally repeating many small acts. This is how systems are maintained and this is how they will be destroyed. This piece is a training ground.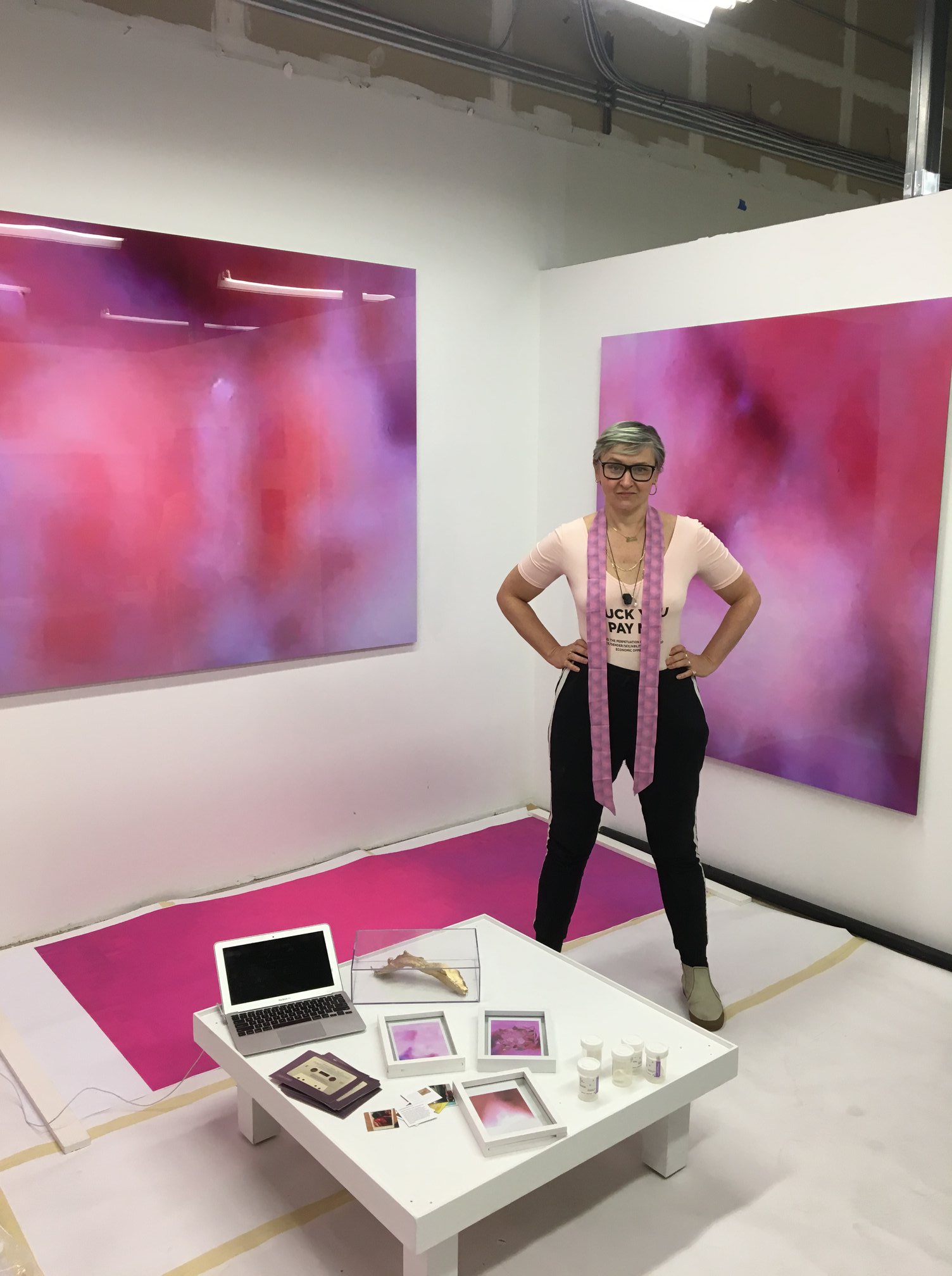 What is public and what is private? What is the role of the body in performance art? And why does everybody like pink so much? New York-based artist, writer, professor, and mother Christen Clifford delivers INTERIORITY, a lecture performance that starts with the exteriors of an alternate art history and takes the audience on a healing journey into the body.
Clifford makes intersectional feminist art that centers the corporeal. Her work is autobiographical, educational, and concentrated on connection. It's about gender, power, motherhood, autonomy, and healing. Ultimately, Clifford wants care work to be recognized, unequivocal access to health care for all sexualities and genders, and for everyone to understand that what binds us together is just as strong as what makes us unique.
Group Performance
The Group Performance is a laboratory where the artists will create live art images, actions, sounds, and rituals in situ, fluid and unapologetic. These interactions with one another will always be in response to the moment and with a sense of urgency. The artists will take their individual methodologies, make them transparent to each other, and create interactive space of play and experimentation. For two hours, the audience is invited to witness an offering of cross-disciplinary and cross-cultural performance dialogue.
Closing Reception
Join artists and friends new and old in a closing reception for the 2022 festival. Bites and refreshments will be provided. In addition to imbibing, take this opportunity to gather together and dive deeper into discussion and dialogue surrounding the continued investigation of performance art.
ABOUT INVERSE
INVERSE  is an inclusive performance art platform co-founded by Momentary Programmer, Theater/Dance Cynthia Post Hunt and Chief Curator of the San Luis Obispo Museum of Art Emma Saperstein. INVERSE strives to foster local dialogue about performance on an international scale and build a community of performance artists and supporters, providing opportunities for performance work to be cultivated in the community. The annual INVERSE Performance Art Festival began in 2016 and has been warmly received in its two host locations: Northwest Arkansas and San Luis Obispo, California.
In 2019, INVERSE developed a three week student focused performance art residency program, hosted by the Miossi Gallery at Cuesta College. This residency provided students the opportunity to learn and explore performance as a medium, and culminated in a performance art exhibition in Downtown San Luis Obispo, California. This residency continued in 2020 with a virtual iteration.
In 2020, the Arkansas extension of INVERSE began its incubation at the Momentary. Due to the pandemic, INVERSE pivoted to a fully digital and online 2020 program, offering INVERSE Labs, the INVERSE Spring Residency, and INVERSE Digital Performance Art Festival.
In 2021, INVERSE developed an eight month cohort in direct response to the 2020 year, what we learned, and how we grew, both as a platform and as a community of performance artists. The program culminated in the INVERSE Symposium at the Momentary in December 2021.
And now, INVERSE 2022 is a three-day performance art festival in Bentonville, Arkansas. Liveness, experimentation, and radical approaches to the important issues of our moment, the following artists are in constant interrogation of material, form, and gesture offering new ideas and perspectives to how we experience the world.
Sponsored by Whitney Kroenke Silverstein and Nick Silverstein.