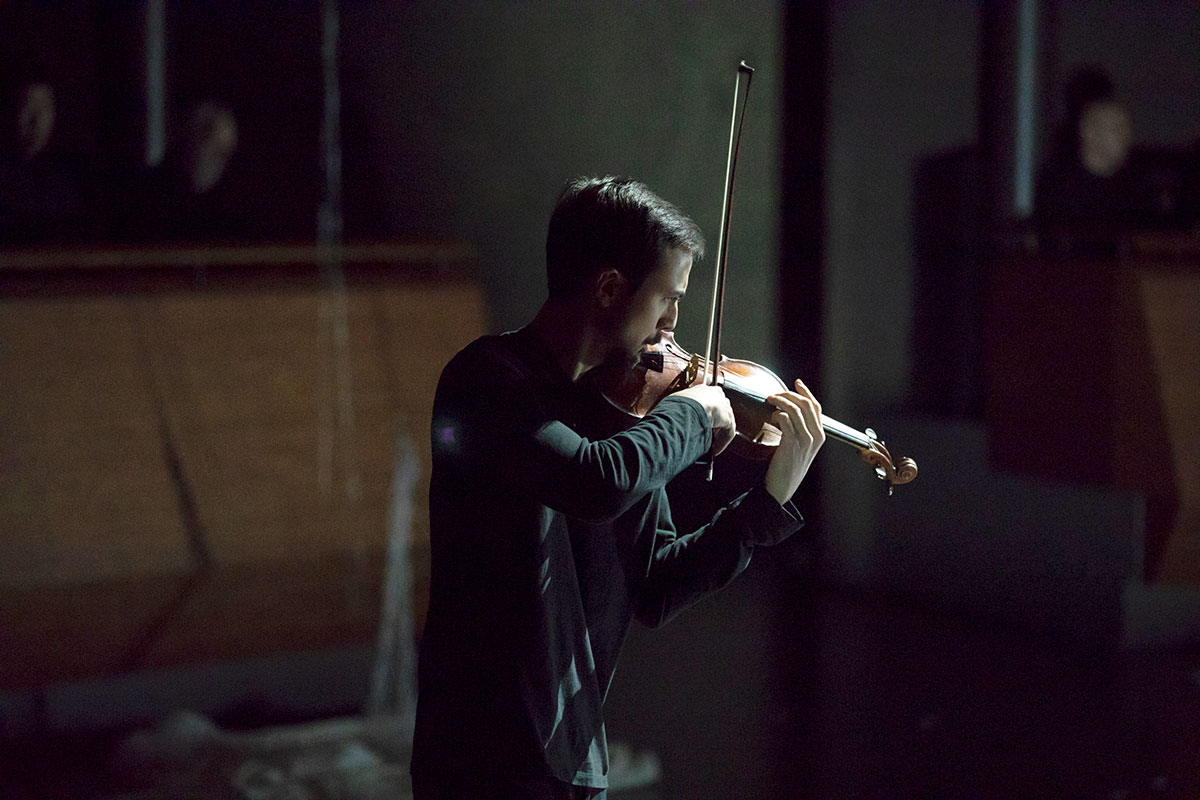 In addition to his TIME BEING collaboration with dancer Bobbi Jene Smith, violinist Keir GoGwilt will perform free solo recitals in the Momentary's interior tower.
These performances are part of TIME BEING, our inaugural festival of performance taking place during opening weekend.
ABOUT KEIR GOGWILT
Keir GoGwilt is a violinist, scholar, and poet. He is at home in creative, collaborative, and often interdisciplinary work, weaving together the rhythmic and signifying properties of words, music, and movement.
As a violinist he has been described as a "formidable performer" (New York Times) noted for his "evocative sound" (London Jazz News) and "finger-busting virtuosity" (San Diego Union Tribune). He has soloed with groups including the Orchestra of St. Luke's, the Chinese National Symphony, the Orquesta Filarmonica de Santiago, the Bowdoin International Music Festival Orchestra, the Boston Modern Orchestra Project, the Manhattan School of Music Chamber Sinfonia, and the La Jolla Symphony. He is a core member of AMOC, a collective of dancers, instrumentalists, composers, writers, and singers, committed to the long-term creation and performance of an original music- and dance-theater repertory. Additionally, he co-composes, improvises, and performs music with bassist Kyle Motl as part of their duo, Treesearch.
WRITINGS
Study on Westhoff Suite in D Minor