Member Hour » Nick Cave: Until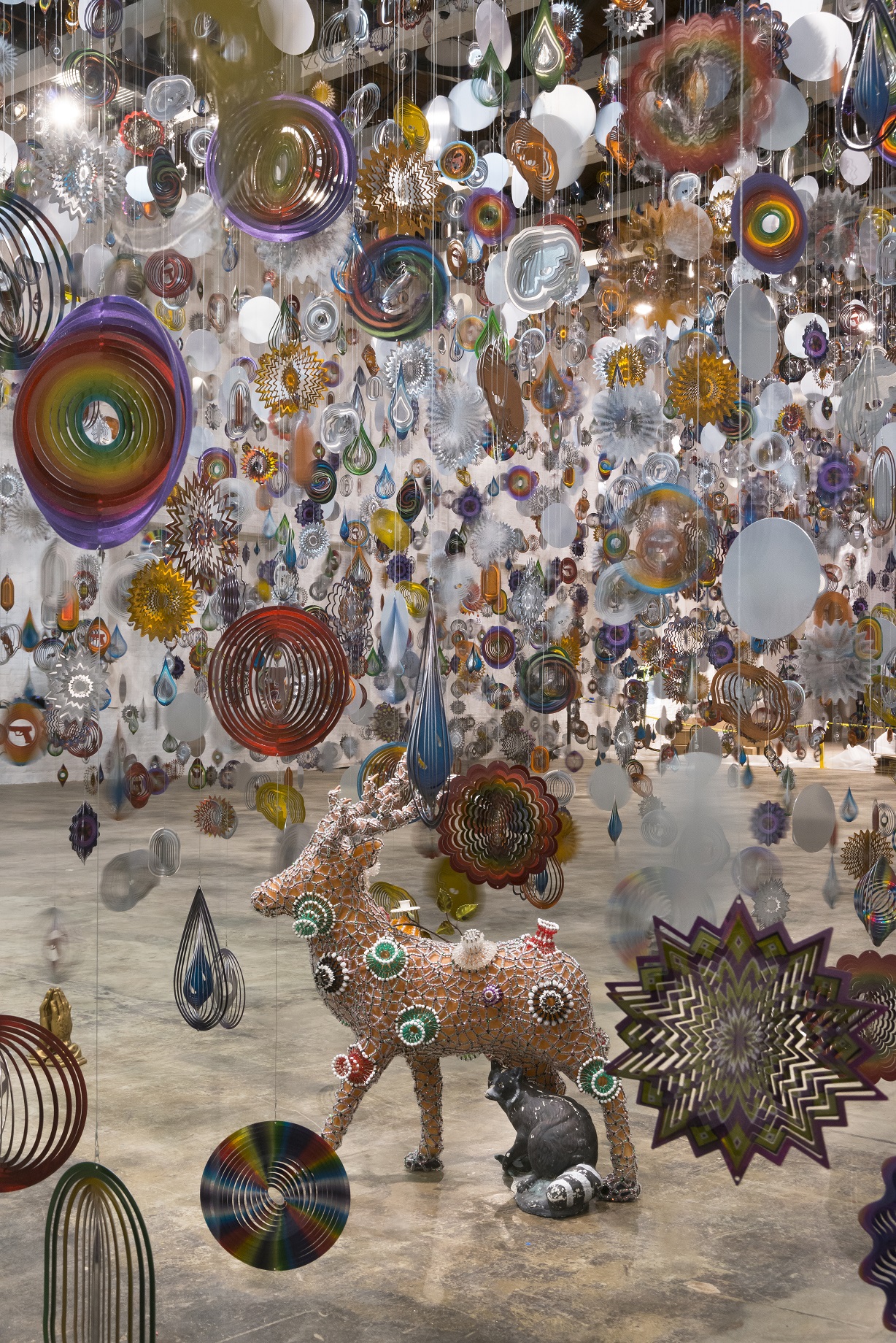 Join us between 5 p.m. and 7 p.m. for a complimentary drink at the Atrium Bar. We encourage members to walk through the galleries and celebrate our new exhibition Nick Cave: Until. Ages 21+. Drinks powered by the Momentary.
Members are invited to enjoy a first look at Nick Cave: Until on Friday, September 11, between 11 a.m. and 7 p.m.
For Until, Nick Cave creates his largest and most ambitious project yet, taking us deep into the belly of one of his iconic Soundsuits. The exhibition like many of his previous works, questions gender, race, and violence—in particular, gun violence—in America.
To do this, Cave began with the question, "Is there racism in heaven?" His response is an immersive space made up of thousands of wind spinners with images of guns, bullets, and targets along with a cloudscape encrusted in ceramic birds, beaded flowers, and cast-iron lawn jockeys. Above all else, Nick Cave: Until invites us to take a moment of contemplation about where we are today and what the future may look like.
Free, no tickets needed. Not a Momentary member? Join today!