What to Do at the Momentary This Memorial Day Weekend

Summer might not "officially" start until the June solstice, but after a wet, gray spring, we're willing to kick off the travel season with the long Memorial Day weekend.
So, whether you're driving into Northwest Arkansas for the weekend or you beat the rush by living here already (clever plan), we want to help you make the most of your holiday. We've put together a few things to do that take advantage of the art, events, drinks, and trails around the campus.
Here's a few of our top ways to spend Memorial Day at the Momentary:
Catch a live taping of radio and podcast sensation eTown.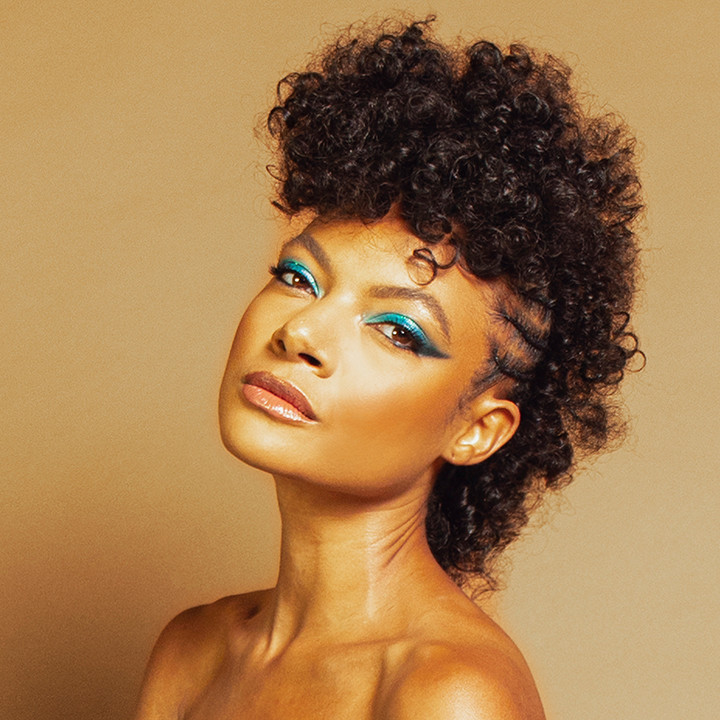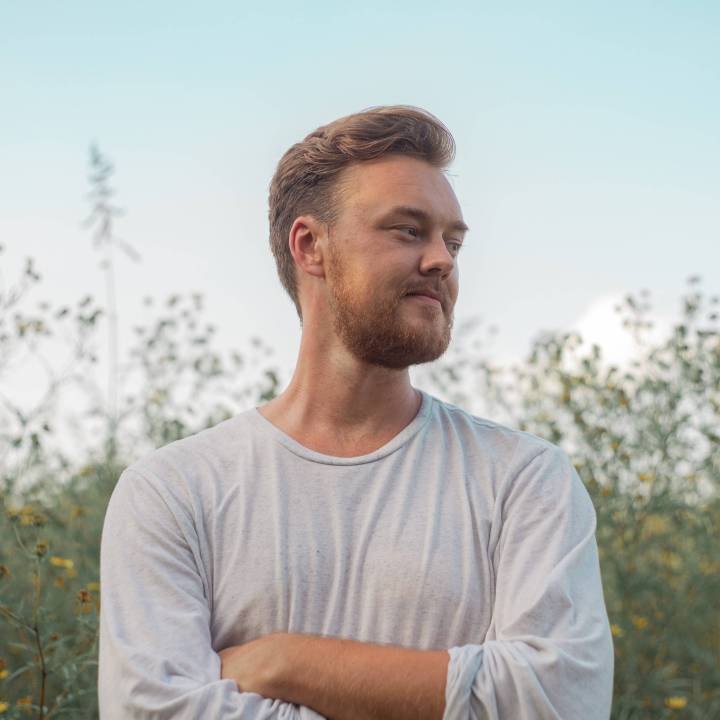 Start the three-day weekend off right by doing something you can't do every day—like see one of your favorite podcasts live.
Stop by Friday, May 26 for a live taping of eTown in the RØDE House. Host and veteran bluegrass musician Nick Forster (Hot Rize) will welcome four-time Grammy-nominated poet, singer, songwriter, and multi-instrumentalist Allison Russell and Oklahoma-native artist Parker Millsap for an evening of intimate musical performances and captivating conversation.
In keeping with eTown's signature blend of live music and engaging conversation between top-notch musicians and celebrated authors, scientists, and policymakers, the live show features performances from both musical acts, interviews celebrating local community leaders, and a one-of-a-kind musical collaboration with the eTown house band.
Tickets are $33, with discounts for members, students, and youth. Reserve your spot online or with the Box Office at (479) 657-2335.
Explore the galleries and get immersed in art and new ideas.
Some artworks draw you in, while others surround you with the artist's vision. Each exhibition on view this season definitely falls into the latter camp: step into [siccer], What a Time to be, or Firelei Báez, and you'll be in an installation that not only transforms the galleries, but turns familiar elements like found objects, green screens, architectural ruins, or even maintenance signs into immersive experiences that invite and challenge us.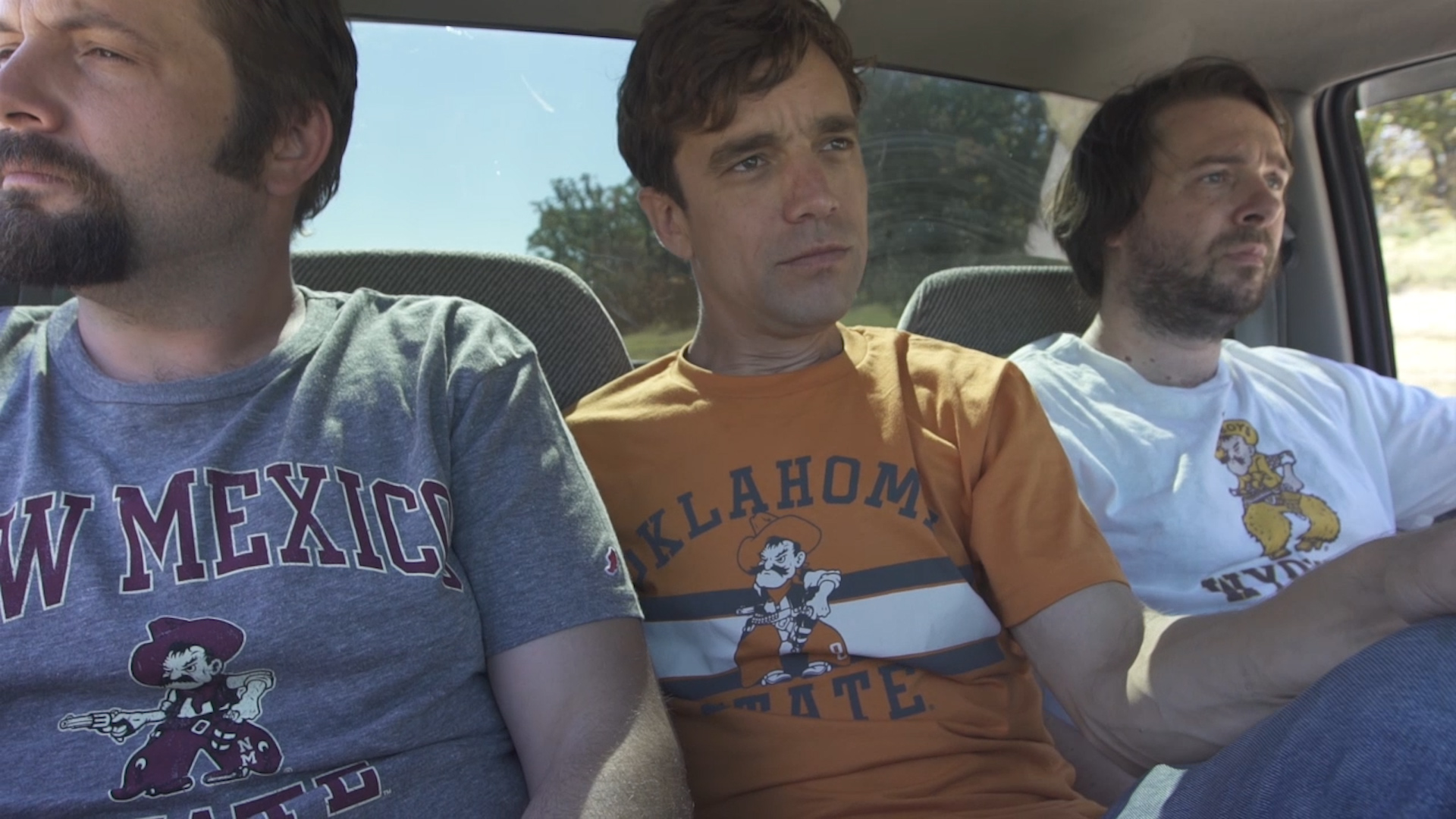 WE'RE BACK! | Moheb Soliman
MAY 19 – JUN 1, 2023
Florida Georgia Line meets David Lynch in this "conceptual country music video" that spins out multiple meanings of country as a homeland, nation-state, and music genre.
Playing every half-hour in Fermentation Hall, this 22-minute filmed performance installation was created by artist-in-residence Moheb Soliman. As much earnest as absurd, performance art and spoken word, WE'RE BACK! dwells in the paradox of being authentically American, with first-generation immigrant and interdisciplinary artist Soliman employing four life-long friends who are actually "from here" as his surrogate country boys in pursuit of a place in the sun next to diverse, and identical, others.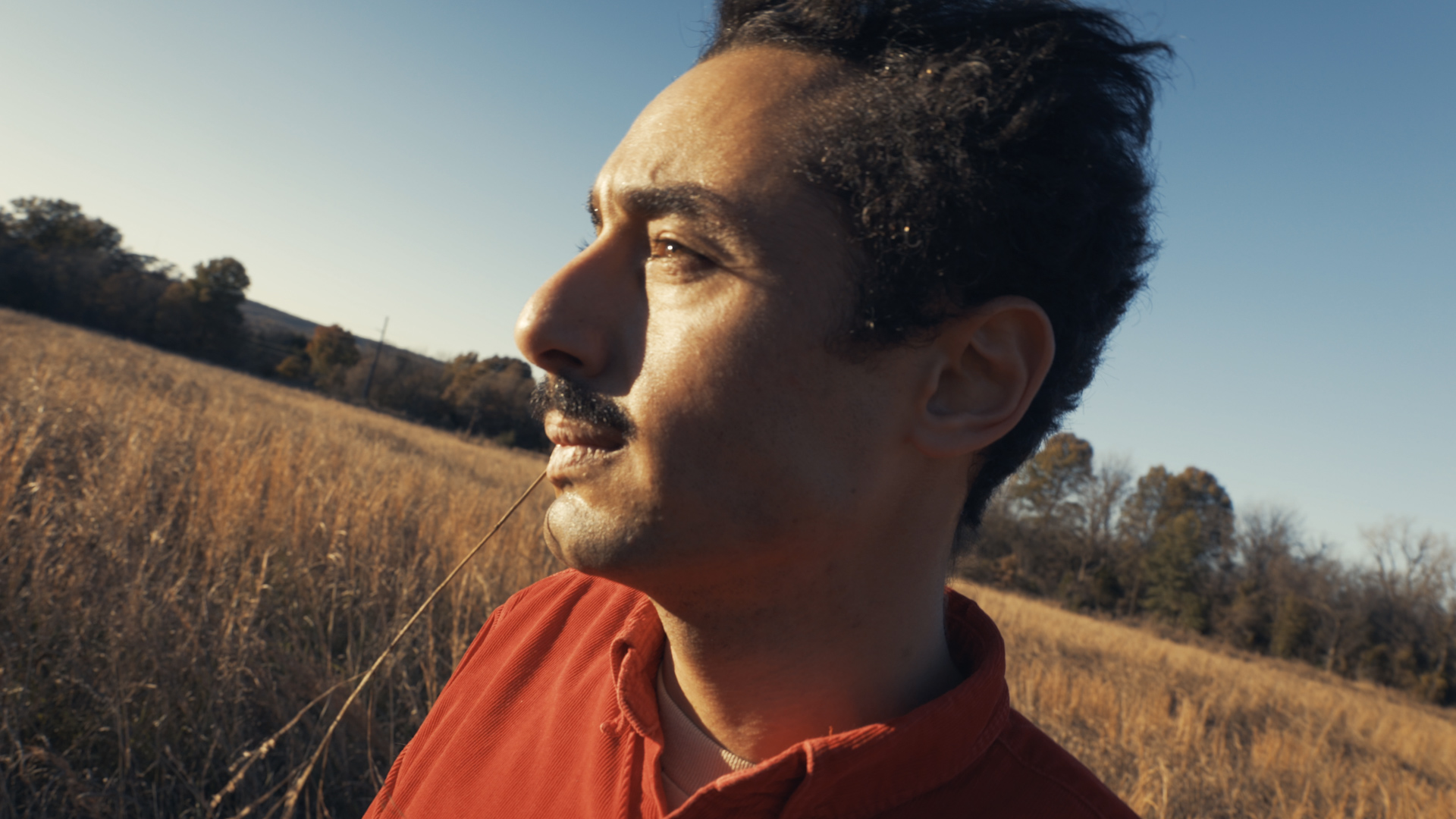 Stop by Fermentation hall to experience the installation anytime during its run, or join Soliman for an artist talk on May 30 exploring the project, his process, and his time in residency at the Momentary.
Free, no tickets required.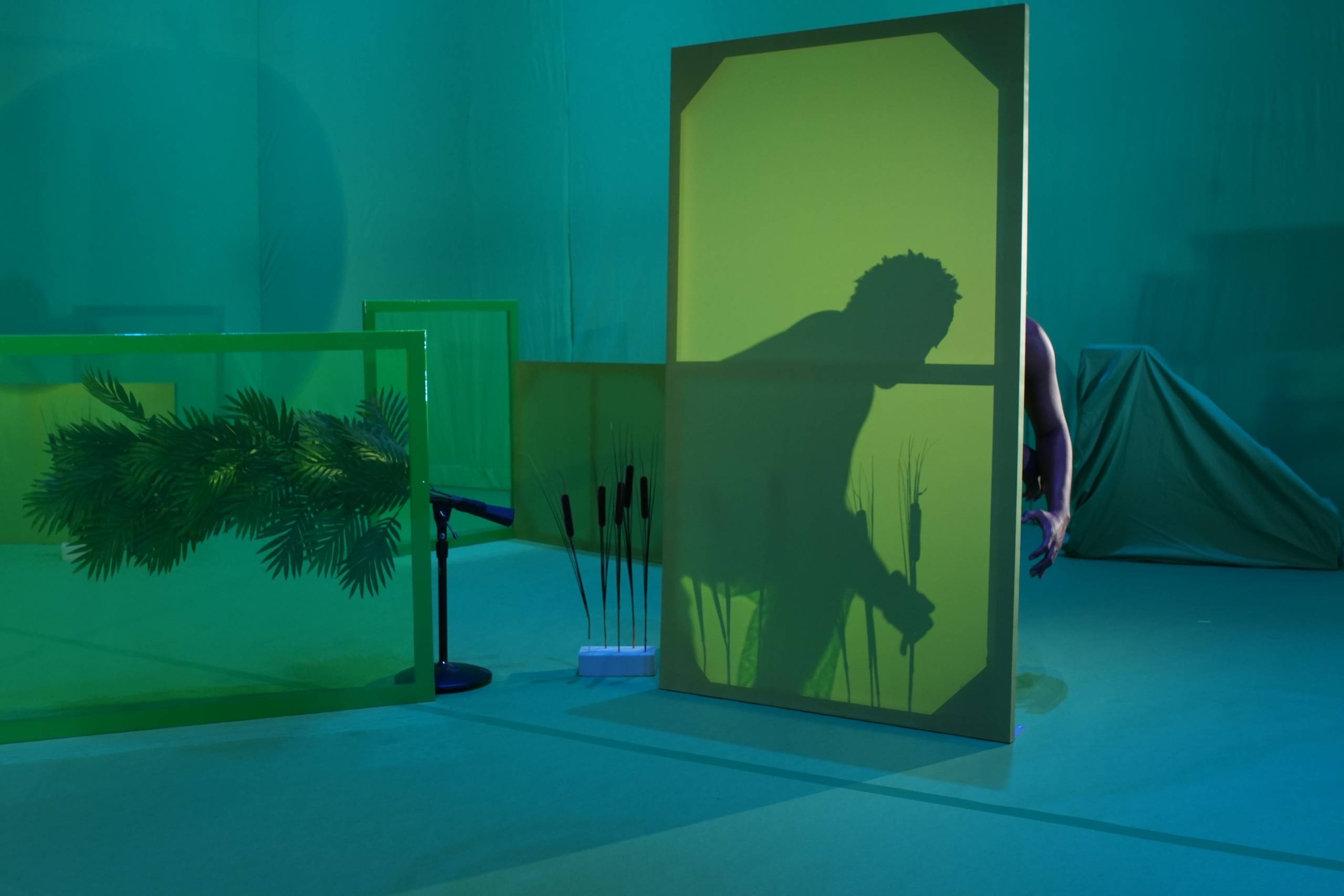 [siccer] | Will Rawls
MAR 7 – OCT 8, 2023

Bridging between dance performance and video installation, in [siccer] artist Will Rawls experiments with stop-motion filmmaking techniques to consider how Black gestures are relentlessly documented, distorted, and circulated in lens-based media.
The project's title is driven by the Latin adverb "[sic]," which indicates incorrect spelling within a quotation and which is often employed to contrast Black vernacular speech with standard English. Rawls turns this conflict on its head in order to illuminate the verbal and physical play of Black performance as something that eludes capture on screen and in language—and that speculates on the potential of strategies for narrating the world, uncorrected.
Free, no tickets required.
Too much of a good thing: Exploring the indoor galleries is a great way to dodge the afternoon heat, but if you're dressed for warm weather adventures, you might find it to be a bit chilly. We recommend bringing a light jacket or sweater with you if you're prone to getting cold.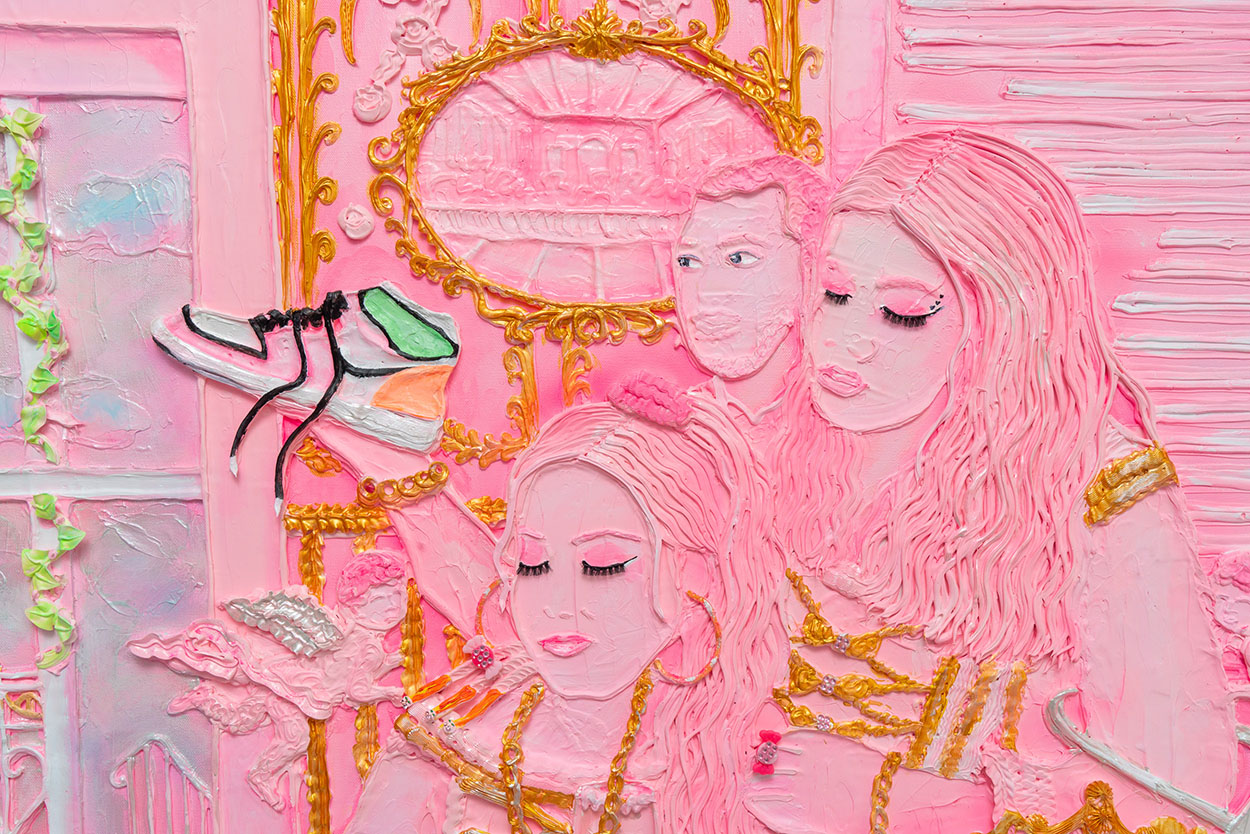 YVETTE MAYORGA: WHAT A TIME TO BE
OCT 29, 2022—OCT 15, 2023
In her solo exhibition What a Time to be, multidisciplinary artist Yvette Mayorga combines images of family, found objects, '90s nostalgia, moments of Midwest life, and her signature pink and frosted style to interrogate the art historical canon and the meaning of belonging. From elaborate collage portraits of her family members posed to resemble seventeenth-century Rococo paintings to sculptures that weave together symbols of family and memory to a reimagined installation of her bedroom from the '90s, Mayorga pushes beyond her comfort zone in her first solo museum presentation to introduce new, original works that interrupt the landscape of art history.
Free, no tickets required.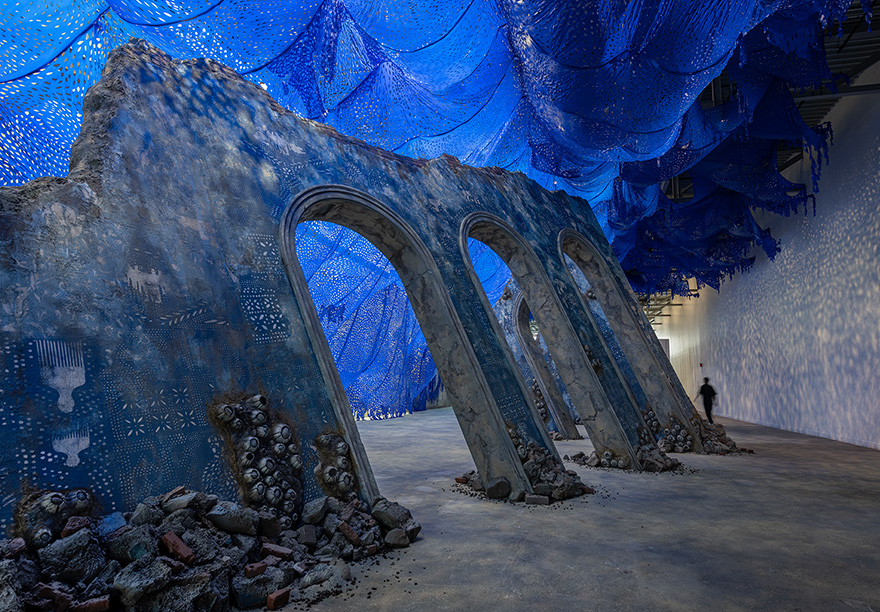 FIRELEI BÁEZ
Jan 28 — OCT 15, 2023
In her largest sculptural installation to date, Firelei Báez invites visitors to traverse passageways and travel through time and space, engaging with streams of intervention and interconnectedness. In its second iteration, Báez's sculpture revisits the centuries-long exchange of ideas and influence between Europe, the African continent, and the Americas, reclaiming and revisiting the Caribbean's place in the story of Western world history through a presentation that the New York Times calls "history meets flamboyant fantasy."
Free, no tickets required.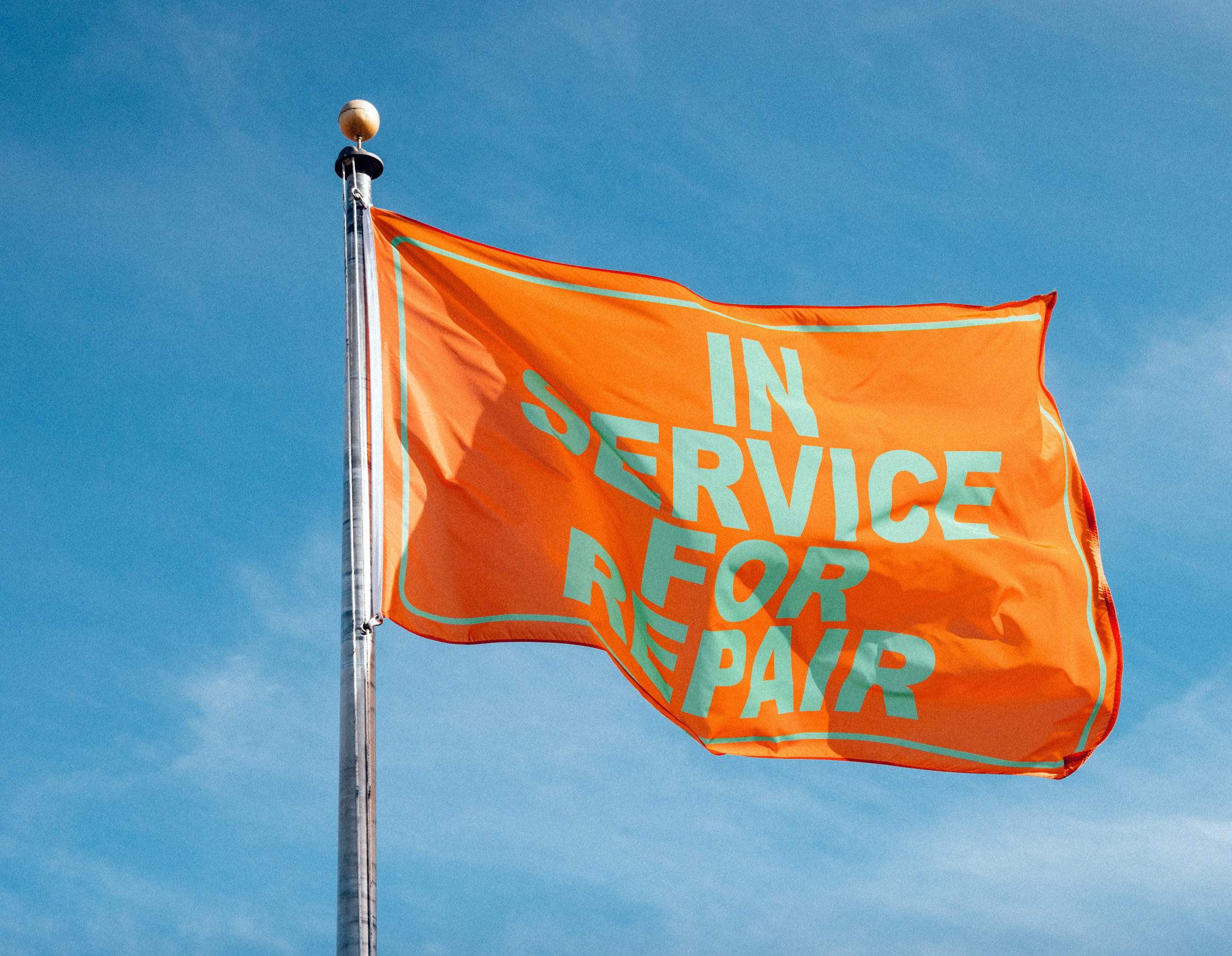 The Momentary Flag Project: Kat Richards
NOV 14, 2022 – OCT 8, 2023
Presented as part of the Momentary Flag Project, Kat Richards's work IN SERVICE FOR REPAIR (2022) captures observations about the damaged state of contemporary society, its roots in colonization, and a need for repair. The flag represents that need using the visual language of informative signs and objects, and invites us to pause and take note of the message—as well as ask who may be sending it. Read an interview with the artist here to learn more.
Free, no tickets required.
Fuel Up for Your Bike Rides at the RØDE Bar
It's no exaggeration that Bentonville is the mountain biking capital of the world. Between the Razorback Greenway, Coler Mountain Bike Preserve, Slaughter Pen, or even just the bike-friendly roads, the whole of Northwest Arkansas is a haven for hardcore cyclists, commuters, and casual family bike riders alike. Add in some sunny summer weather and an extra day off, and you've got a recipe for a great way to enjoy the outdoors.
Once you've hit the trails, though, you're going to need a spot to rest—might we suggest the RØDE Bar in Arvest Bank Courtyard? Prepped with a rotating menu of drinks, snacks, sweet treats, and libations, the patio vibes of the outdoor RØDE Bar make it the perfect place to park, refuel, and enjoy some quality time with your riding buddies.
The RØDE Bar Hours
Fri 4—10 pm
Sat 2—10 pm
Sun 12—5 pm
Mon—Thu Closed
Head up to the Tower Bar for Drinks, Views, and Vibes
For those seeking a more upscale experience, we recommend heading up to the Tower Bar to enjoy handcrafted drinks and the best views in Bentonville.
Due to our remodel of the east side of the building, we've expanded daytime access to the space make sure you've got a place to hang out, work, and unwind while you're here. Open to everyone from 10 a.m. to 4 p.m., just head up the elevators to enjoy free coffee service and spacious vibes.
After 5 p.m., kick back and enjoy the full menu, complete with handcrafted cocktails and a rotating selection of beer and wine.
The lineup includes unique, seasonal drinks, a full selection of mocktails for anyone cutting back or skipping alcohol, and a collection of outstanding local brews.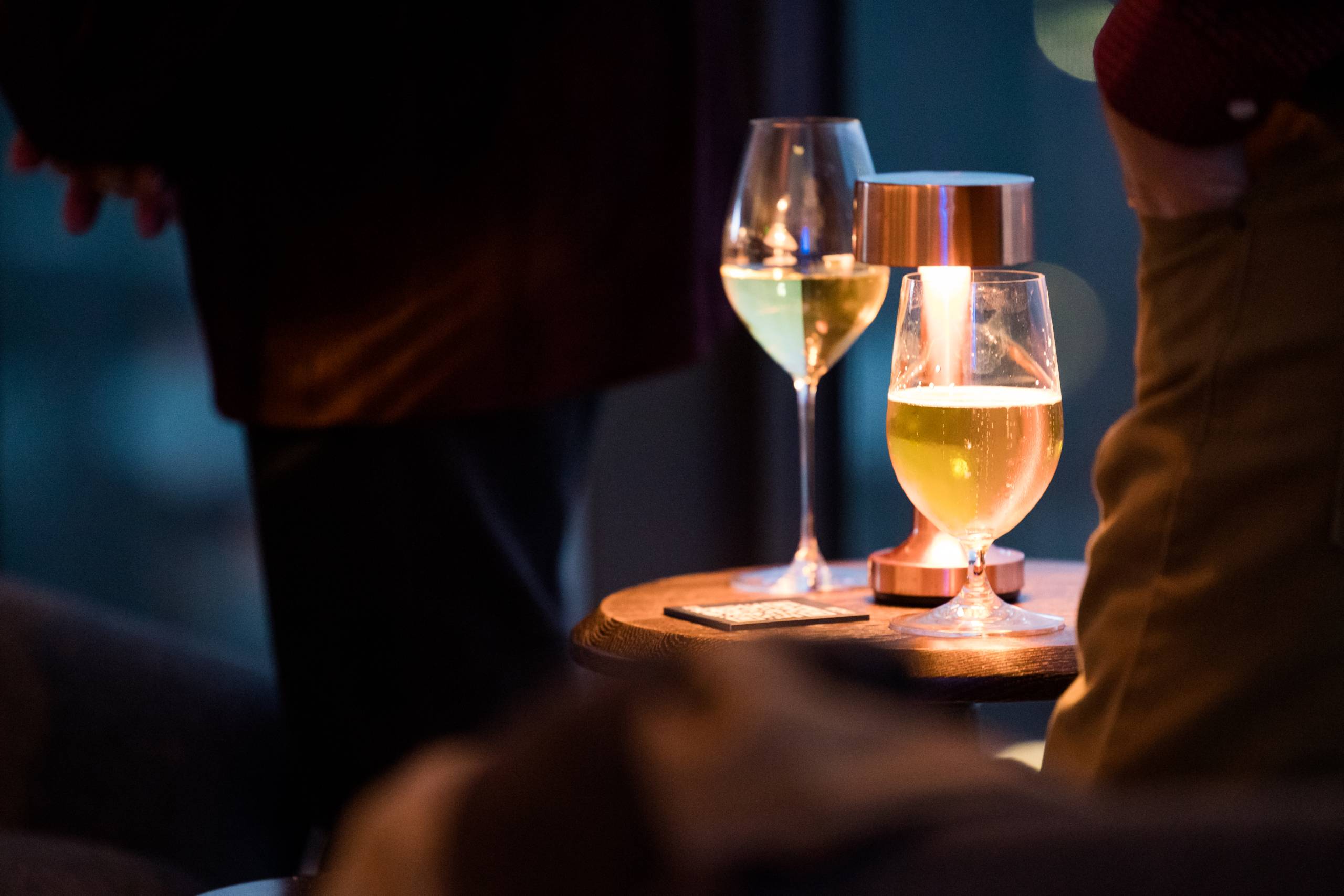 Swing by Crystal Bridges for the last weekend of Listening Forest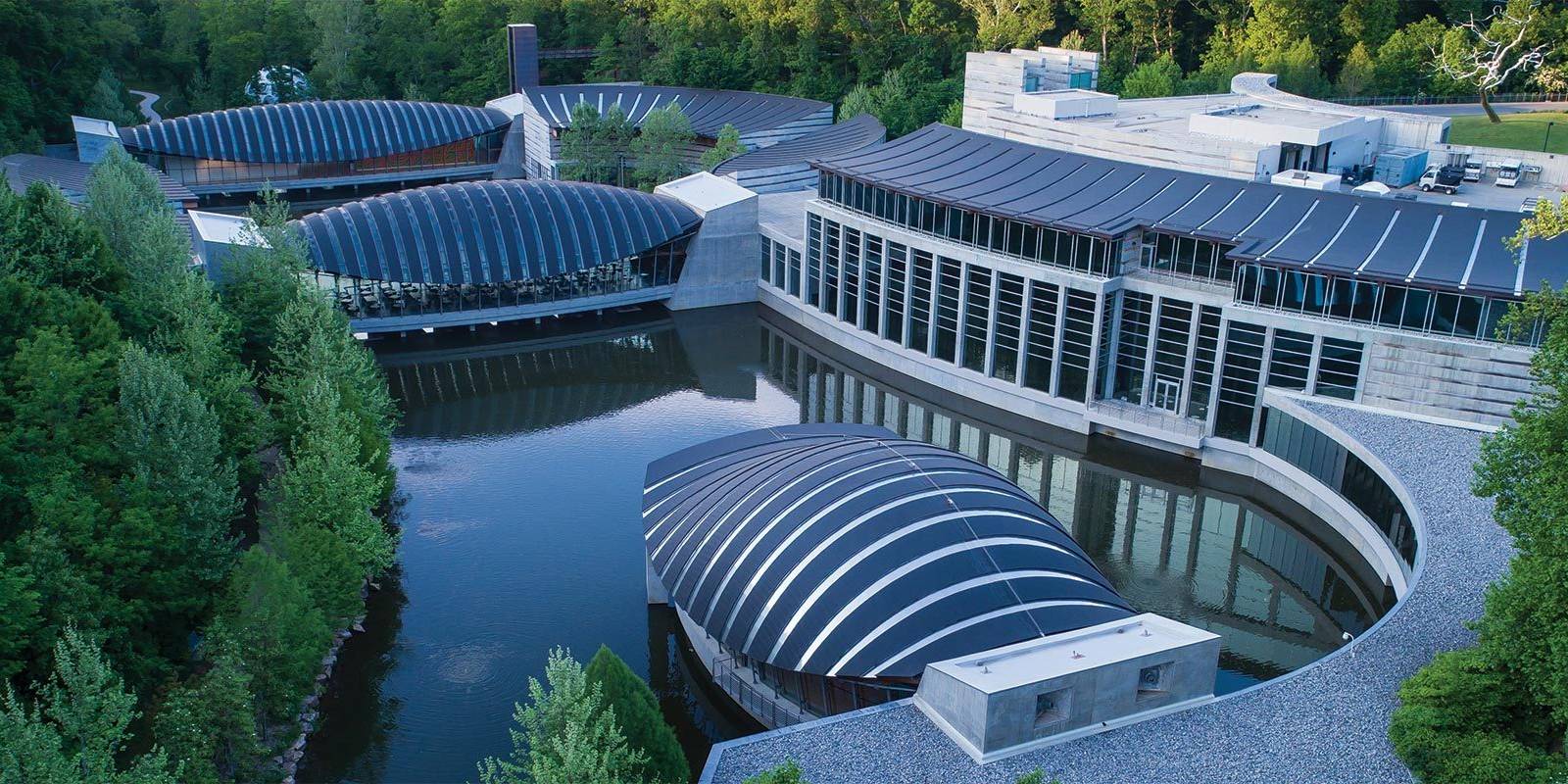 Don't tell our editor that we snuck a non-Momentary suggestion onto the list, but with Crystal Bridges Museum of American Art just five minutes down the road, we'd be doing you a disservice if we didn't recommend catching the final weekend of the interactive, nighttime experience Listening Forest.
Created by contemporary artist Rafael Lozano-Hemmer and set in the museum's North Forest, the site-specific exhibition will be closing for the summer after May 28—making Memorial Day weekend your last chance to see it until the fall.
The site-specific exhibition brings together eight immersive installations, each one activated by you: your heart rate, your body, your voice, and your movements direct the forest's response. This project brings together art and technology in a natural setting to create poetic, shared experiences the whole family can enjoy.
Add your heartbeat to an array of 3,000 lightbulbs each glimmering to the pulse of a different participant from the past. Control giant, 20-foot-tall stick figures made of light. Leave a voice recording that will join a chorus of echoes left by previous forest visitors, and much more.
Tickets are slightly cheaper when purchased in advance (free for kids under 18, with discounts available for Crystal Bridges members), so we recommend reserving your spot online before you go.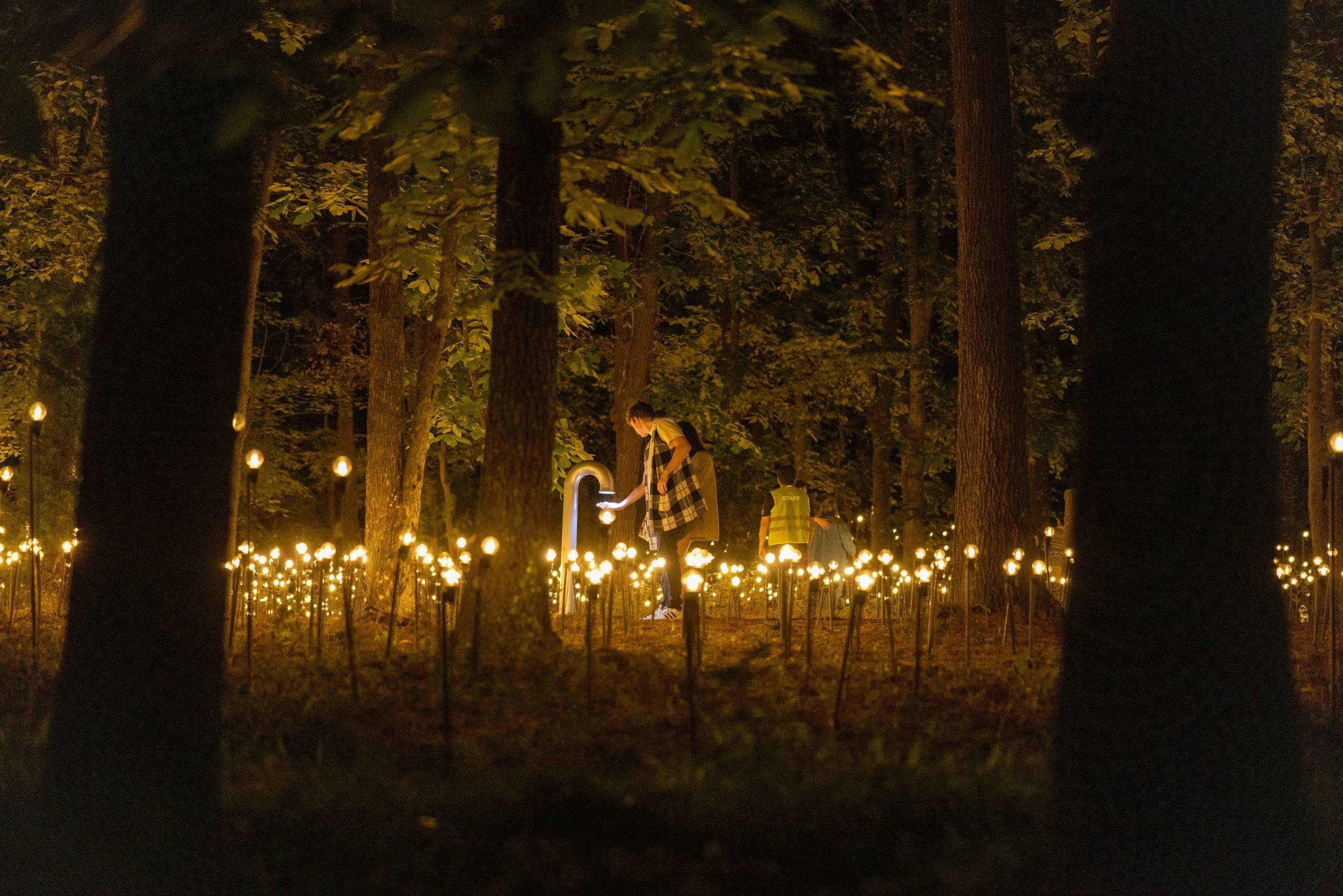 Ready to start heading our way? Check out our Plan Your Visit page for hours, parking info, and all the details you need. See you soon!