What to Expect During Opening Weekend (February 21-23)

The moment has come! The Momentary, a place that welcomes all to explore today's visual and performing arts, music, film, culinary, and more, is making its grand opening on February 22.
We are so excited to welcome you. You belong here.
Here is your guide to prepare for the Momentary's opening weekend, including information about tickets, parking, and activities.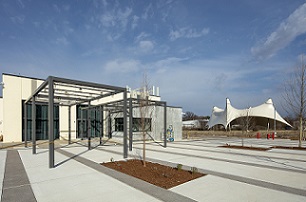 I'VE SEEN THE DATE, BUT WHAT HOURS WILL THE MOMENTARY BE OPEN?
During opening weekend, the Momentary will be open during the following hours:
Friday, February 21: 10 am – 10 pm (Momentary Member Preview Day – see below)
Saturday, February 22: 10 am – 10 pm
Sunday, February 23: 10 am – 7 pm
Starting on Tuesday, February 25 (the Momentary is closed on Mondays!), the normal operating hours will be:
Sun, Tues-Wed: 10 am – 7 pm
Thurs-Sat: 10 am – 10 pm
Mon: Closed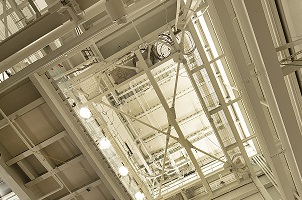 DO I NEED A TICKET? 
Yes. A free timed-ticket entry is required for opening weekend (February 22-23). It's going to be an exciting and busy weekend! Timed-entry tickets help us regulate traffic throughout the day to ensure everyone has a great experience.
If you just want to come see the Momentary: please register here for a timed-entry ticket (entry is offered every 30 minutes). Timed-ticket entry is required for opening weekend and allows access to see the Momentary and State of the Art 2020 (scroll below to learn more).
If you have a TIME BEING performance ticket: no need for a timed-entry ticket! We encourage you to arrive at least one hour before the start time of your performance to explore the Momentary. Doors open to performances 15 minutes before the start time.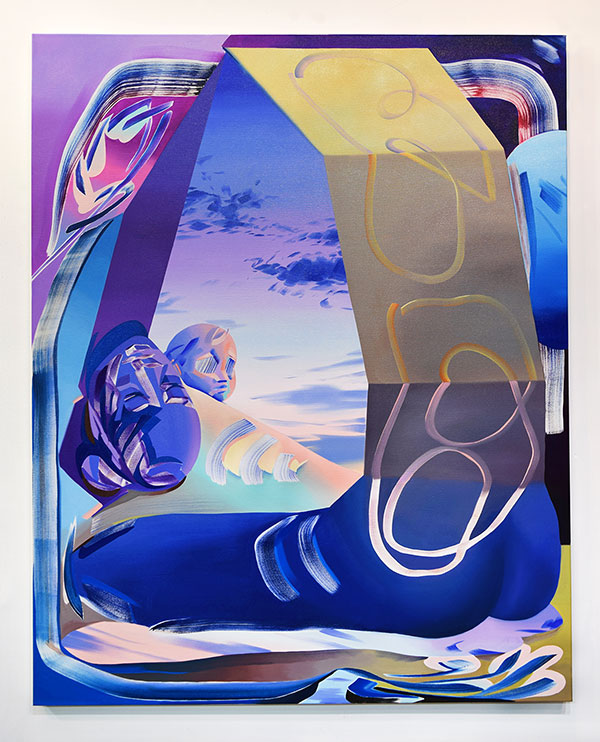 WHAT CAN I DO AT THE MOMENTARY? 
The better question is, what CAN'T you do? Opening weekend is going to be chock FULL of activities. In addition to exploring the cheese factory turned contemporary art space that is the Momentary, visitors will have the opportunity to enjoy State of the Art 2020, our inaugural visual art exhibition, and can enhance their experience by purchasing a ticket to a TIME BEING event (keep reading for more info). DJ Misbehavior will be playing music between shows, and visitors can also be on the lookout for special pop-up performances!
State of the Art 2020 is a free exhibition that spotlights 61 artists creating work around the country today, asking the question: what does art in the United States look like in the year 2020? Opening Saturday, February 22 at both the Momentary and Crystal Bridges Museum of American Art.
TIME BEING is the Momentary's inaugural festival of performance happening during opening weekend. It features artists from around the world and offers dance, music, and theater experiences. A few examples include: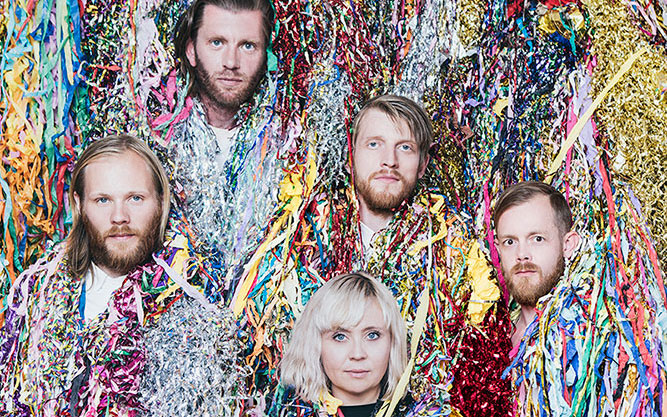 FM Belfast: Renowned for their confetti-laden electro-pop and fun live shows, this oddball, energetic Icelandic supergroup will put on an exciting music performance.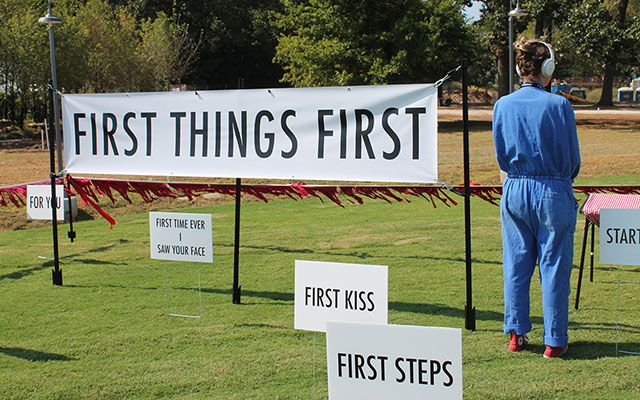 First Things First, For You: The artists of For You have concocted a show inspired by our first-time stories, with performers from our local community including the local roller derby team, Bentonville West's marching band, and many of you.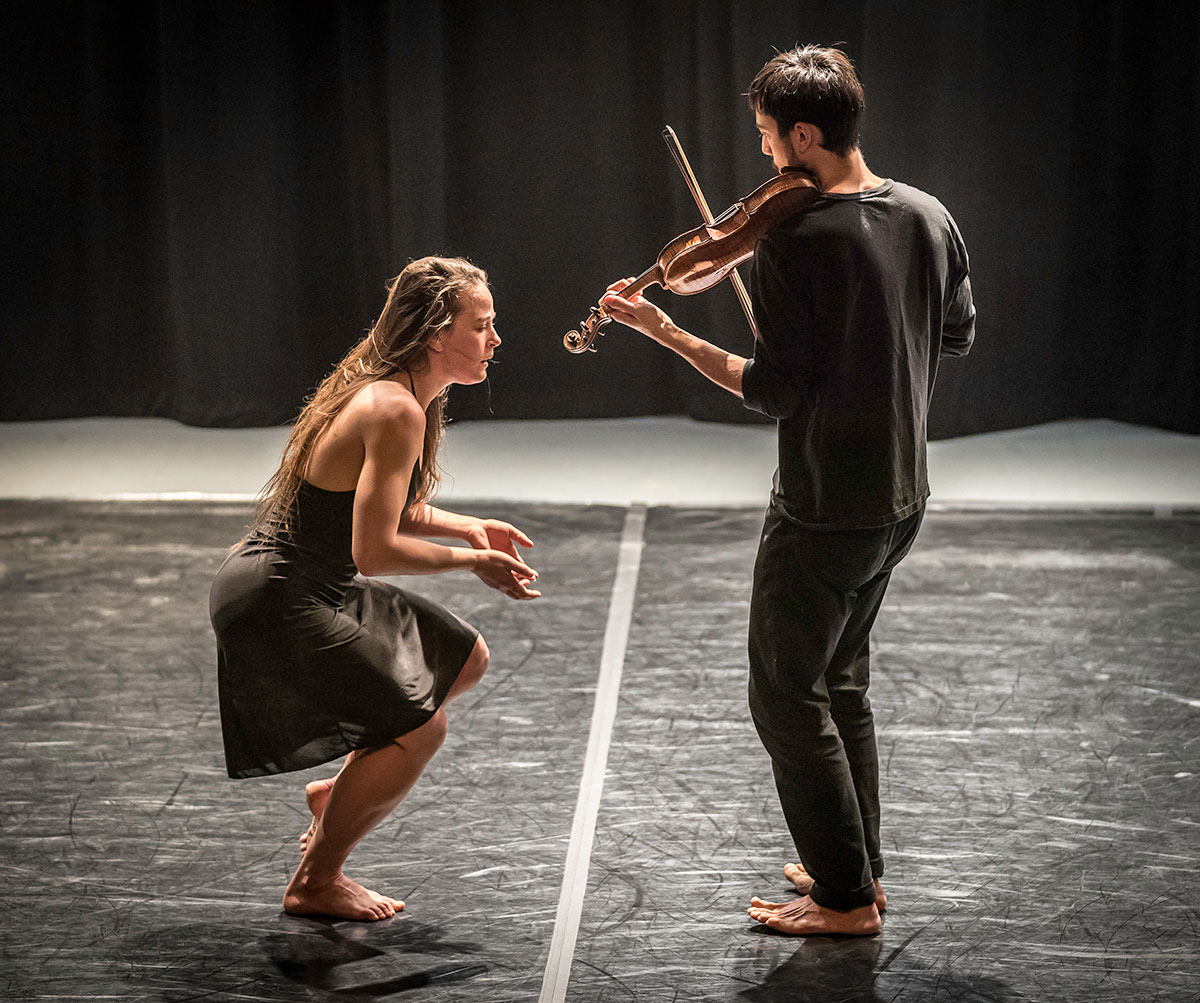 A Study on Effort, Bobbi Jene Smith: An hour-long dialogue between dancer and violinist, this poetic performance transposes different physical and emotional tasks between music and movement.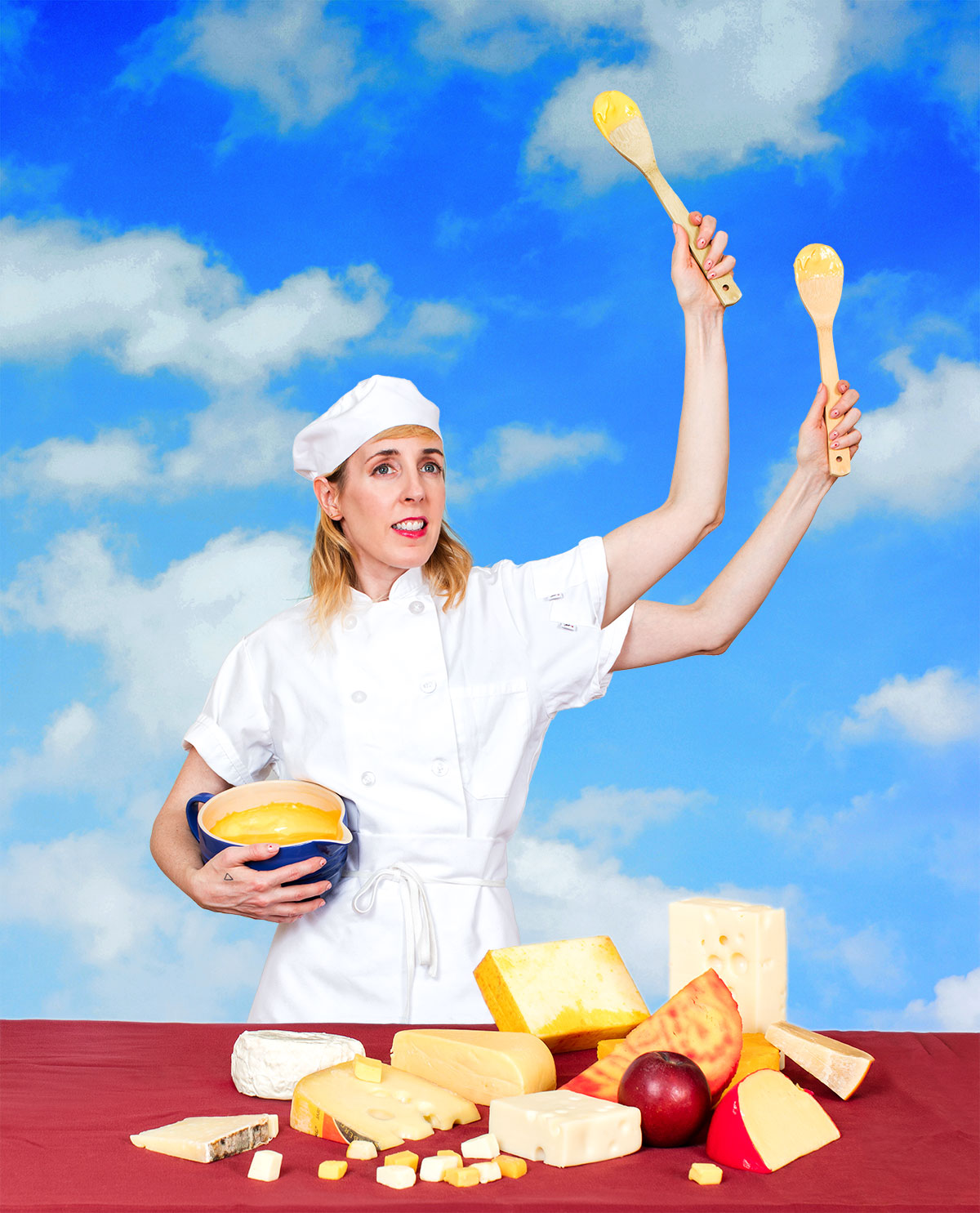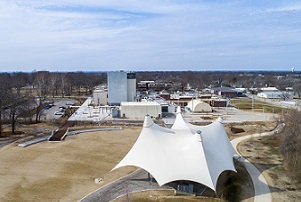 WHAT ABOUT FOOD AND DRINKS? 
All of the Momentary's culinary offerings will be available during opening weekend:
The Breakroom: No need to take a break from the art – grab a bite or a special drink in this social space located off Gallery 1. It's a fast-casual restaurant rooted in the idea of modular eating, highlighting the best moments of our region. The design of the Breakroom features a combination of both hard and soft seating, allowing visitors to enjoy food and drink simultaneously with art. It is aptly named as it was the location of the original breakroom in the cheese factory the Momentary occupies.
Onyx Coffee Lab: Same great coffee, new great location. Treats will also be available.
Tower Bar*: Stellar views, better cocktails. Loosely inspired by 1960s airport lounges, the Tower Bar is a high-flying social space offering wine, beer, craft cocktails, and bar snacks in the evening, plus the best views in Bentonville. MO Friend and Insider-level members can enjoy coffee service and snacks during the day. The Tower Bar will open to the public (ages 21+) beginning at 5 p.m.
*Due to the size of the space and to ensure everyone has a great experience, there might be a wait to enter during opening weekend. Limited menu may also apply.
Note: The Breakroom and Onyx Coffee Lab will be open during regular hours. The Tower Bar will open at 5 p.m. for the public, but will be open all day for MO Friend and Insider-level members.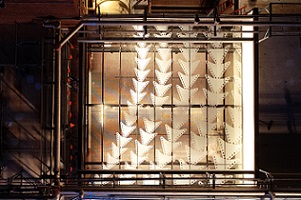 I'M A MOMENTARY MEMBER. WILL ANY MEMBER PERKS BE AVAILABLE?
Absolutely. In fact, Momentary members are invited to see the Momentary one day early! Friday, February 21 is our Momentary Member Preview Day. Be among one of the first to experience the Momentary, State of the Art 2020, and special TIME BEING performances. A free timed-entry ticket is required for Member Preview Day of the Momentary.
MO Friend and MO Insider members will also have the opportunity to hang out in the Tower Bar during the day. Coffee and snacks will be offered. The Tower Bar will open to the public beginning at 5 p.m.
Members also receive a 20% discount on TIME BEING performance tickets and a 10% discount on merch at the Momentary Shop.
Not a member? Join today!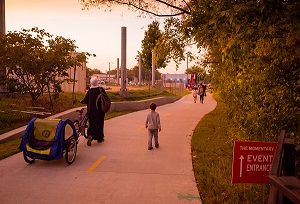 HOW DO I GET THERE? 
Take the shuttle from Crystal Bridges or 21c Museum Hotel! It is recommended that guests park either downtown or at Crystal Bridges and hop on the shuttle to the Momentary. Passengers will be picked up/dropped off at Crystal Bridges and 21c Museum Hotel.
Visitors can also bike, walk, or utilize a ride-share service like Uber or Lyft.
If you plan to bike, we have several bike racks located around the campus for easy parking.
If you plan to Uber or Lyft, the address is: 507 SE E Street, Bentonville, AR 72712. Your driver can drop you near the shuttle stop, or you're welcome to walk across the Momentary Green if you get dropped off at 8th Street Market.
If you plan to drive, limited parking will be available at the Momentary and in the gravel lot west of 8th Street Market (south of the Momentary Green).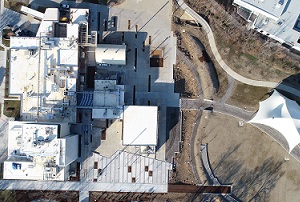 ARE PETS ALLOWED?
Pets are unfortunately not allowed inside the Momentary, but they are welcome on the Momentary Green and other outdoor areas.
ANY OTHER QUESTIONS ABOUT TICKETING OR OPENING WEEKEND?
Contact us at 479­.657.2335, or by emailing boxoffice@theMomentary.org.
See you at the Momentary!