Private: The Winter Guide to the Momentary 2022-23

Come in from the cold and enjoy contemporary art exhibitions, curated cocktails, and exciting performances at the Momentary. From a casual romp through the galleries in the afternoon (warm coffee in hand) to an evening event followed by drinks in the Tower Bar, there's plenty of ways to entertain and make new memories with your visiting family and friends. Use this guide to see what's on this season and plan your visit!
A few notes about our holiday hours: 
We're Closed Christmas Day, December 25: The Momentary will be closed on 12/25 so our staff and volunteers can enjoy the day with their families. We will reopen on Tuesday, 12/27.
Early Closings on December 24 (Christmas Eve): On 12/24, the Momentary, including the Tower Bar, will close at 2 p.m. On 12/31, the Tower Bar will remain open an extra hour until 1 a.m.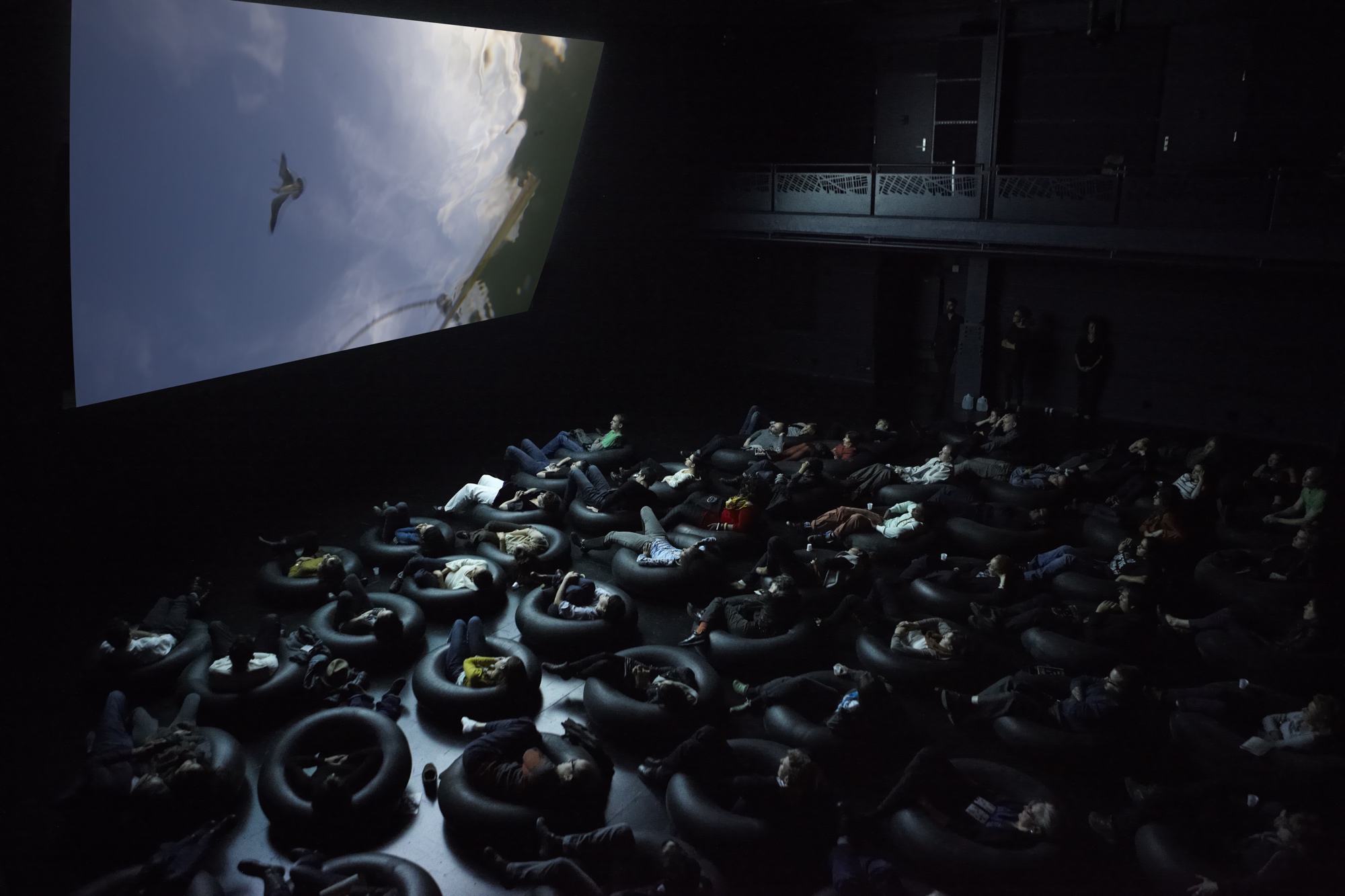 Y Entonces El Mar Te Habla | Coco Fusco
December 6-24, 2022 | Times vary
Y entonces el mar te habla / And the Sea Will Talk to You invites audiences into the physical and emotional experience of journeying from Cuba by sea. Traditional seating is replaced by inner tubes that service as sea crafts for Cuban rafters. The video combines images of the Caribbean Sea and skies with poetic and testimonial commentary on the sea.
Free, no tickets required. 45 minute film on a loop. Check Box Office for specific start times. Traditional seating available.
Imani Uzuri at the Momentary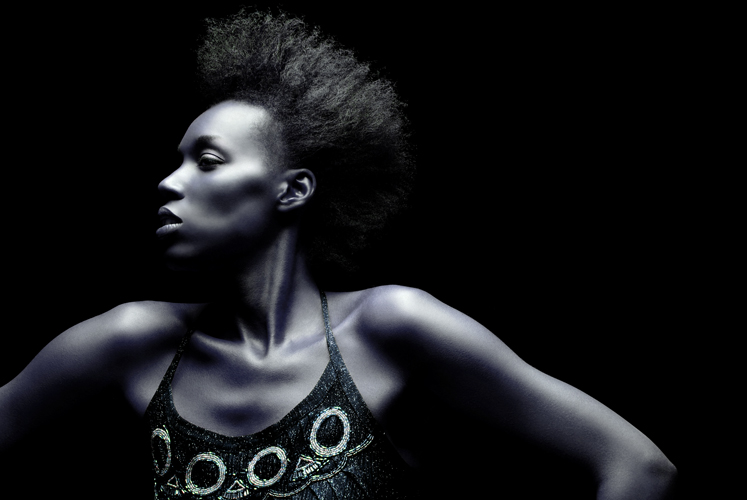 Hush Arbor (The Opera) Chamber Concert 
Saturday, December 10, 8 pm
Composer, vocalist, experimental librettist, and former artist-in-residence Imani Uzuri. Uzuri and ensemble will share an intimate concert featuring early Black American vernacular music (Spirituals, work songs and field hollers) as well as compositions from her forthcoming chamber opera Hush Arbor (The Opera), a mercurial musical meditation exploring themes of transcendence and liminality. Following the concert, there will be an artist talk with Uzuri led by scholar Matthew D. Morrison, PhD.

Conjure Woman
Sunday, December 11, 2 to 3 pm
An exploration and celebration of the African American archetype of the "conjure woman", Uzuri's solo, ritual performance in the Momentary's Interior Tower will draw you in as the audience is invited to help create a space of healing and joy.
Free, no tickets required.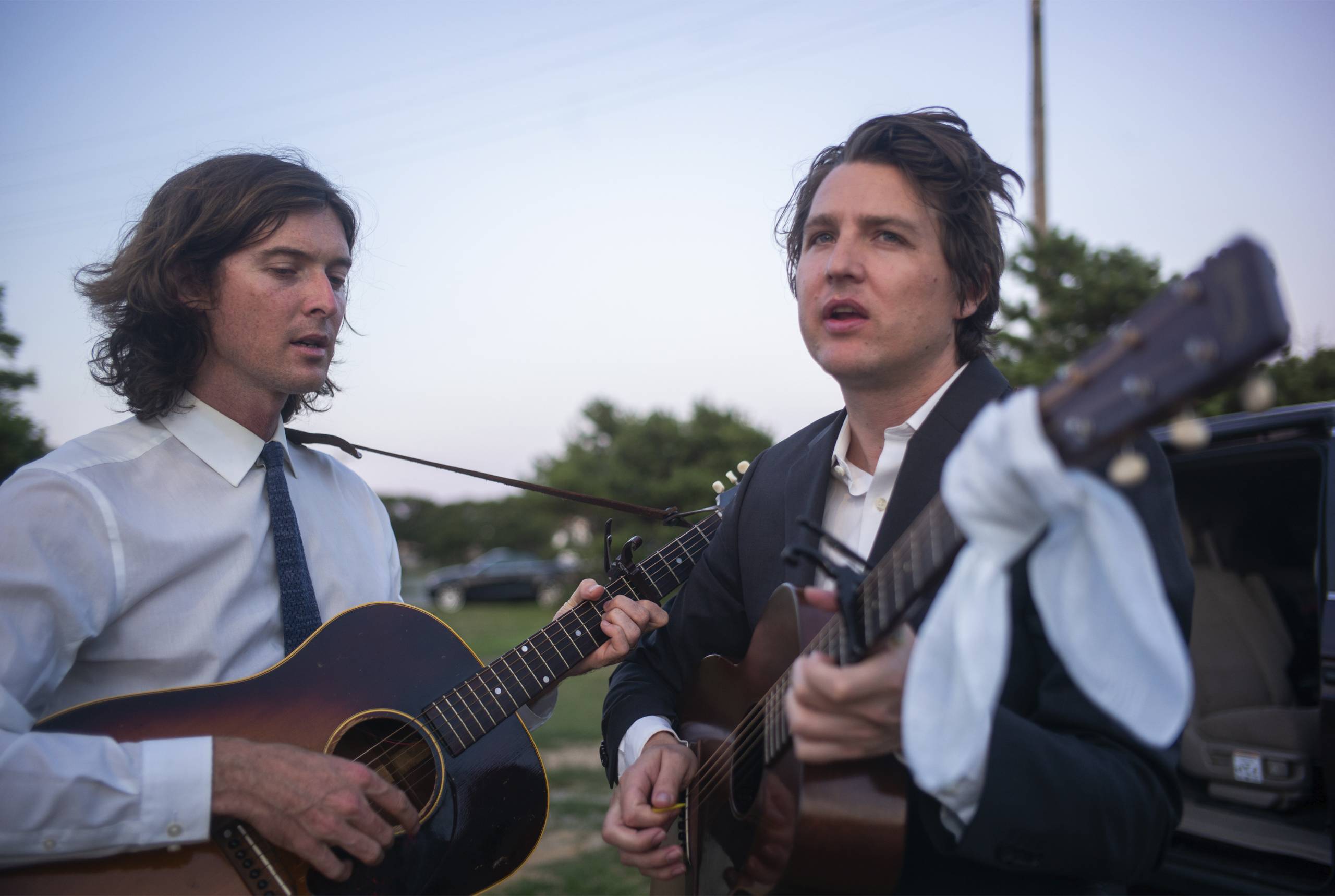 eTown Live Radio Show Taping with the Milk Carton Kids and Buffalo Nichols
Thursday, December 1, 7 to 9 pm
Host and veteran bluegrass musician Nick Forster (Hot Rize) will welcome American indie folk duo The Milk Carton Kids and folk/blues musician Buffalo Nichols for an evening of intimate musical performances and captivating conversation. In keeping with eTown's signature blend of live music and engaging conversation between top-notch musicians and celebrated authors, scientists, and policymakers, the live show features performances from both musical acts, interviews celebrating local community leaders, and a one-of-a-kind musical collaboration with the eTown house band.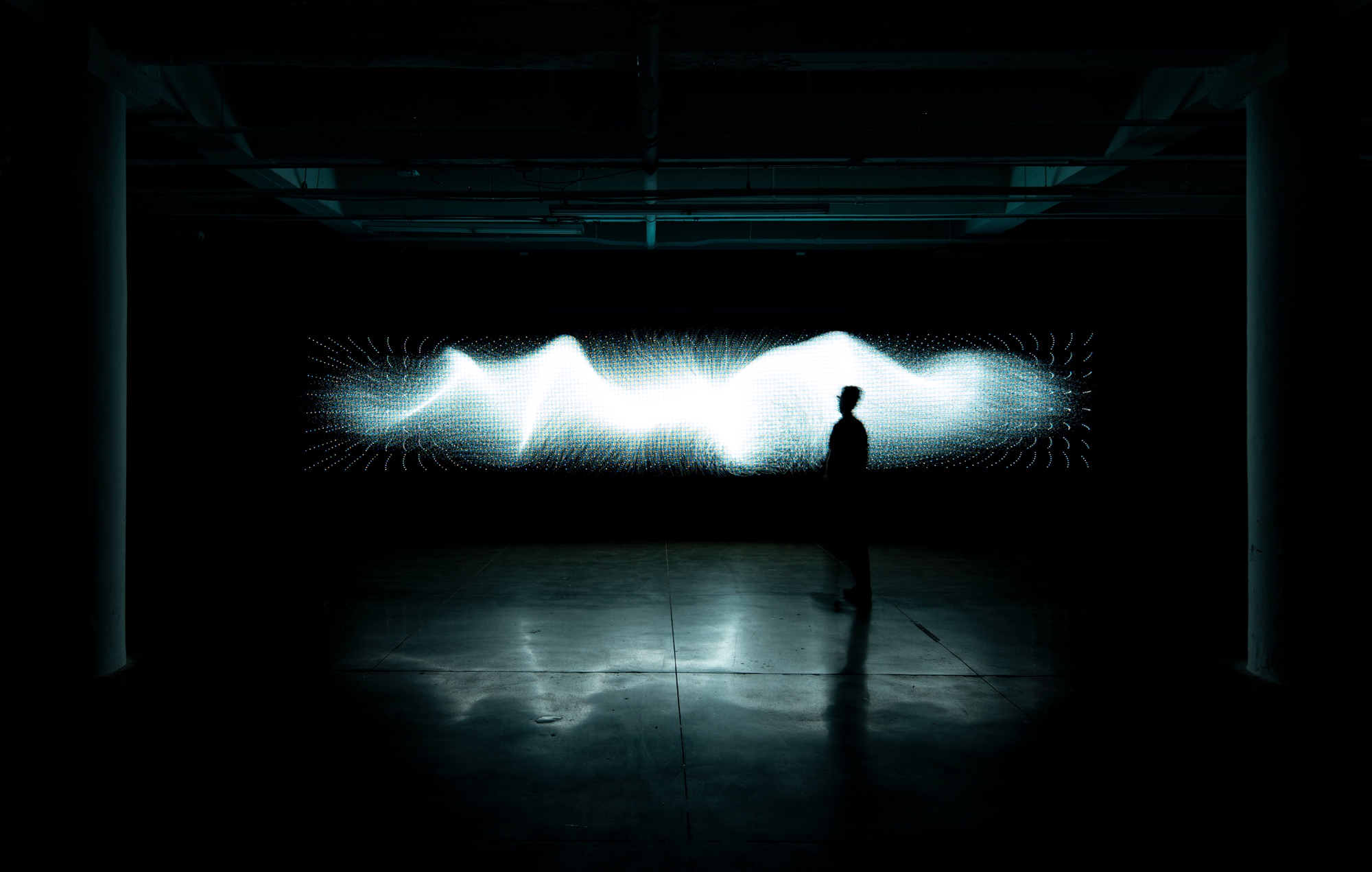 SUB | KURT HENTSCHLÄGER
On view now through December 31, 2022 (on select dates)
Set in complete darkness, SUB is an immersive, meditative environment created by Kurt Hentschläger. The installation induces a simple, dramatic, perceptual shift: Embarking into pitch black, visitors are invited to drift off into an ambiguous state of sensory deprivation and overload, slowly adapting to an unfamiliar terrain. The predominant absence of light in SUB is contrasted, in intervals, by bright bursts of animated abstract forms and patterns. Returning back into darkness, ghostly retinal after-images linger, slowly fading until the next eruption of light.
SUB is a timed-ticketed experience on view in the Square, located at the edge of the Momentary's campus near 8th St. Market.
Learn more and get tickets here.
Exhibitions
All exhibitions are free to view.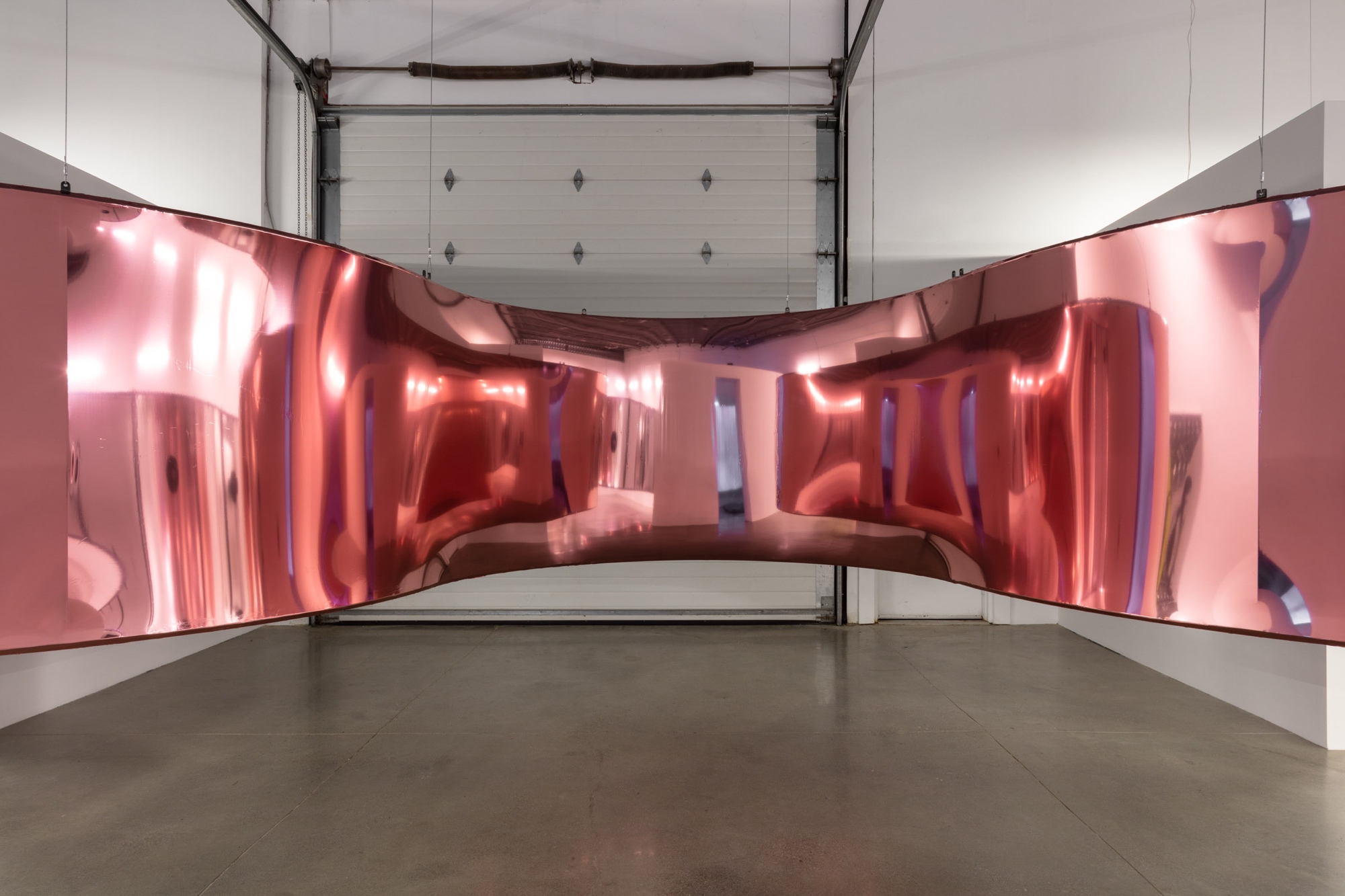 HANNAH PERRY: RAGE FLUIDS
On view now through February 19, 2023
The immersive installation Rage Fluids by London-based artist Hannah Perry presents a fluid version of reality. The massive, labyrinthine sound sculpture flows from solid to liquid as its surface pulsates, distorting the viewer's reflection as subwoofers rumble with increasingly violent menace. The effect is physical and destabilizing, reaching a point just before the metal frame is torn apart by vibration before retreating to calm, stable silence. Experience unsteady feelings of an unpredictable environment that was in part inspired by the automobile industry and the cult surrounding it.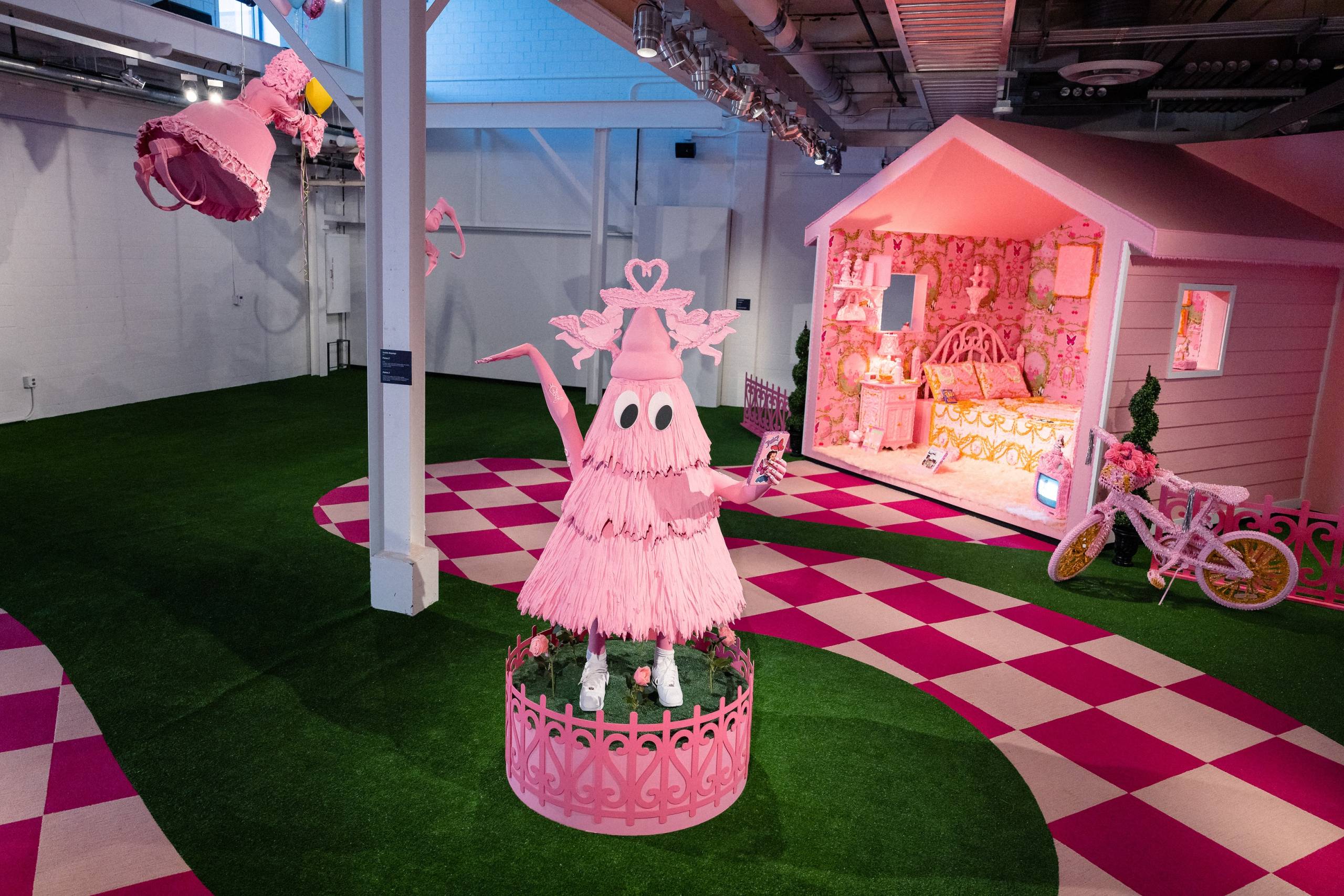 YVETTE MAYORGA: WHAT A TIME TO BE
On view now through May 21, 2023
From elaborate collage portraits of her family members posed to resemble seventeenth-century Rococo paintings to sculptures that weave together symbols of family and memory to a reimagined installation of her bedroom from the '90s, multidisciplinary artist Yvette Mayorga pushes beyond her comfort zone in her first solo museum presentation to introduce new, original works that interrupt the landscape of art history.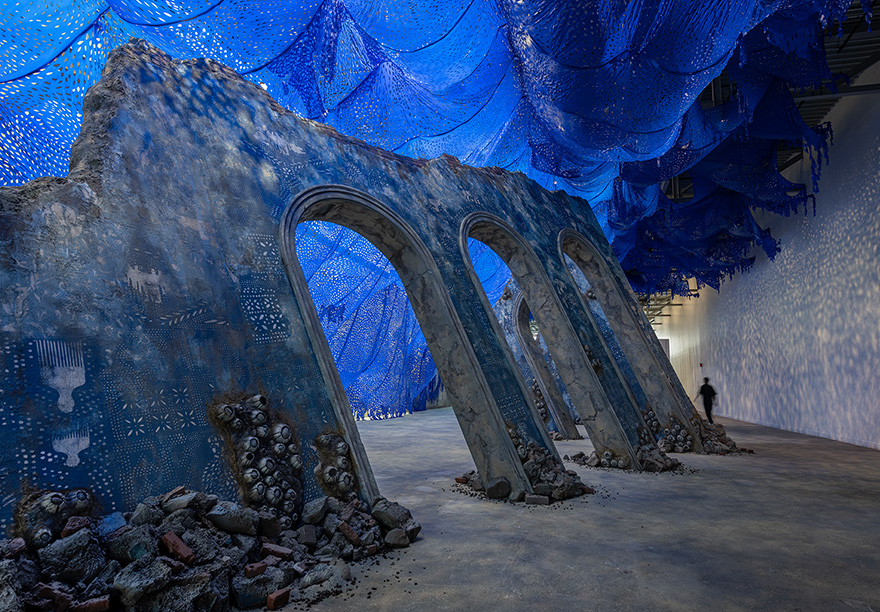 FIRELEI BÁEZ
Opening Soon
In her largest sculptural installation to date, Firelei Báez invites visitors to traverse passageways and travel through time and space, engaging with streams of intervention and interconnectedness. In its second iteration, Báez's sculpture revisits the centuries-long exchange of ideas and influence between Europe, the African continent, and the Americas, reclaiming and revisiting the Caribbean's place in the story of Western world history through a presentation that the New York Times calls "history meets flamboyant fantasy."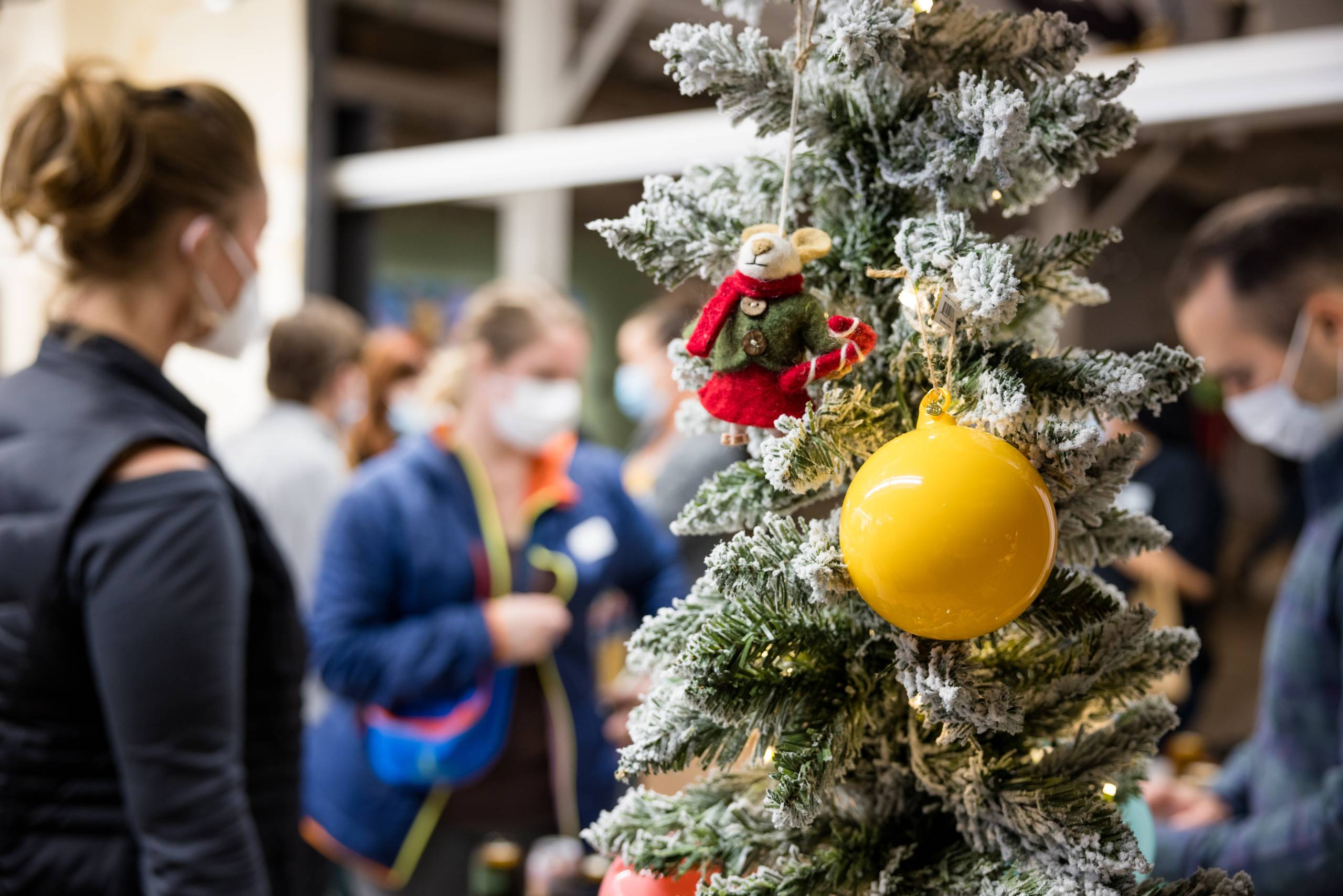 Winter Market
December 3, 10 am to 4 pm
Come shake off those winter blues with a weekend of creative merchants, music, and more! Featuring 40 regional makers and artisans, guest performers, and holiday-themed drinks handcrafted by our culinary team, our annual Winter Market promises to be the breather you need in the midst of the season's busyness. Cozy snacks and bites by food trucks in the Arvest Band Courtyard and beloved holiday movie screenings in our theater spaces will also be available to add to the festive spirit.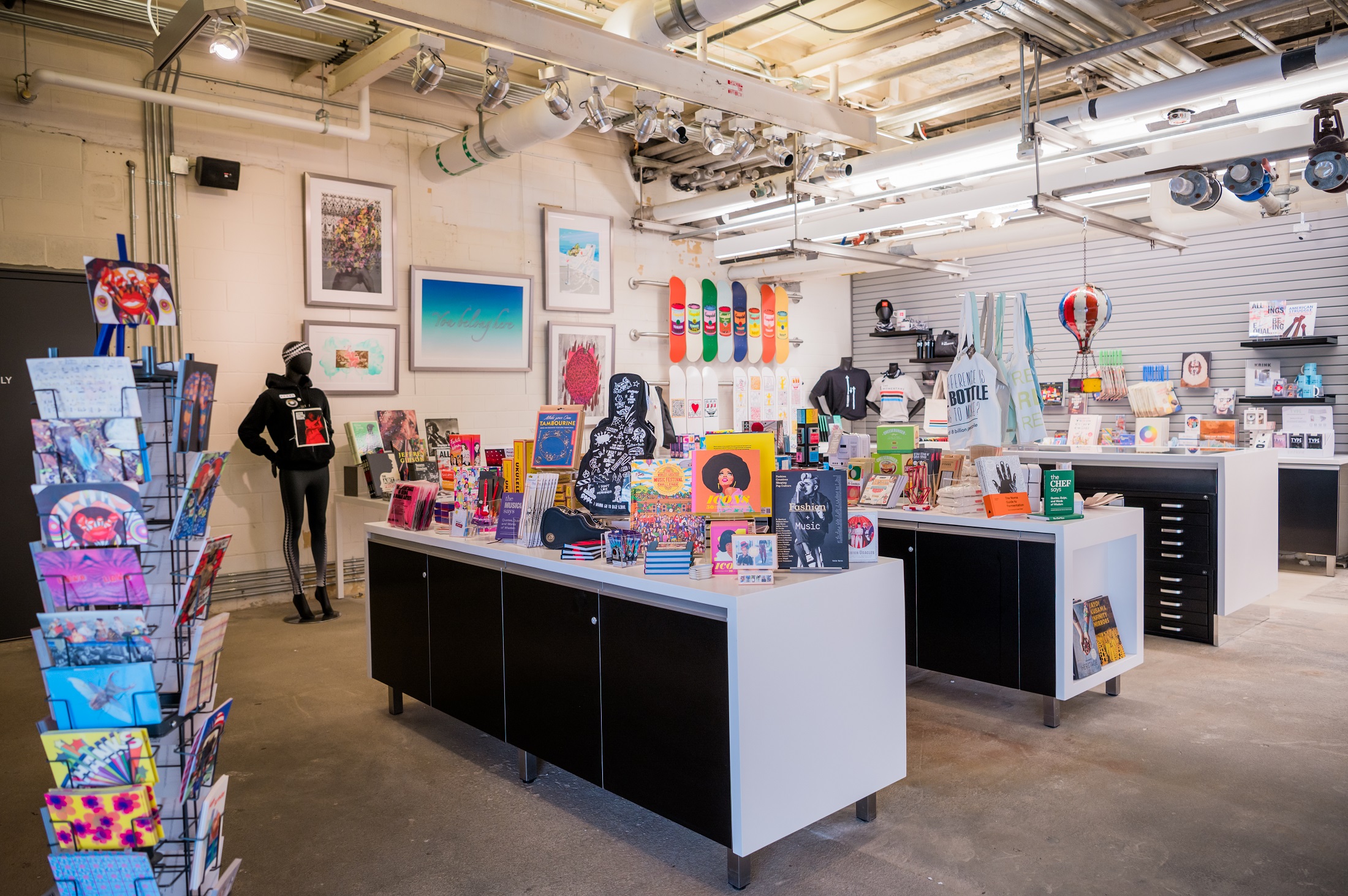 The Momentary Shop
Find the perfect holiday gift at the Momentary Shop. From Momentary gear, limited-edition art prints, special coffee table books, or snazzy home decor, stop by and pick up a unique gift for a special someone (or yourself–we won't tell!).
Members: get extra savings on holiday gifts during Member Double Discount Days, December 9-11!
Culinary, Drinks, and Wellness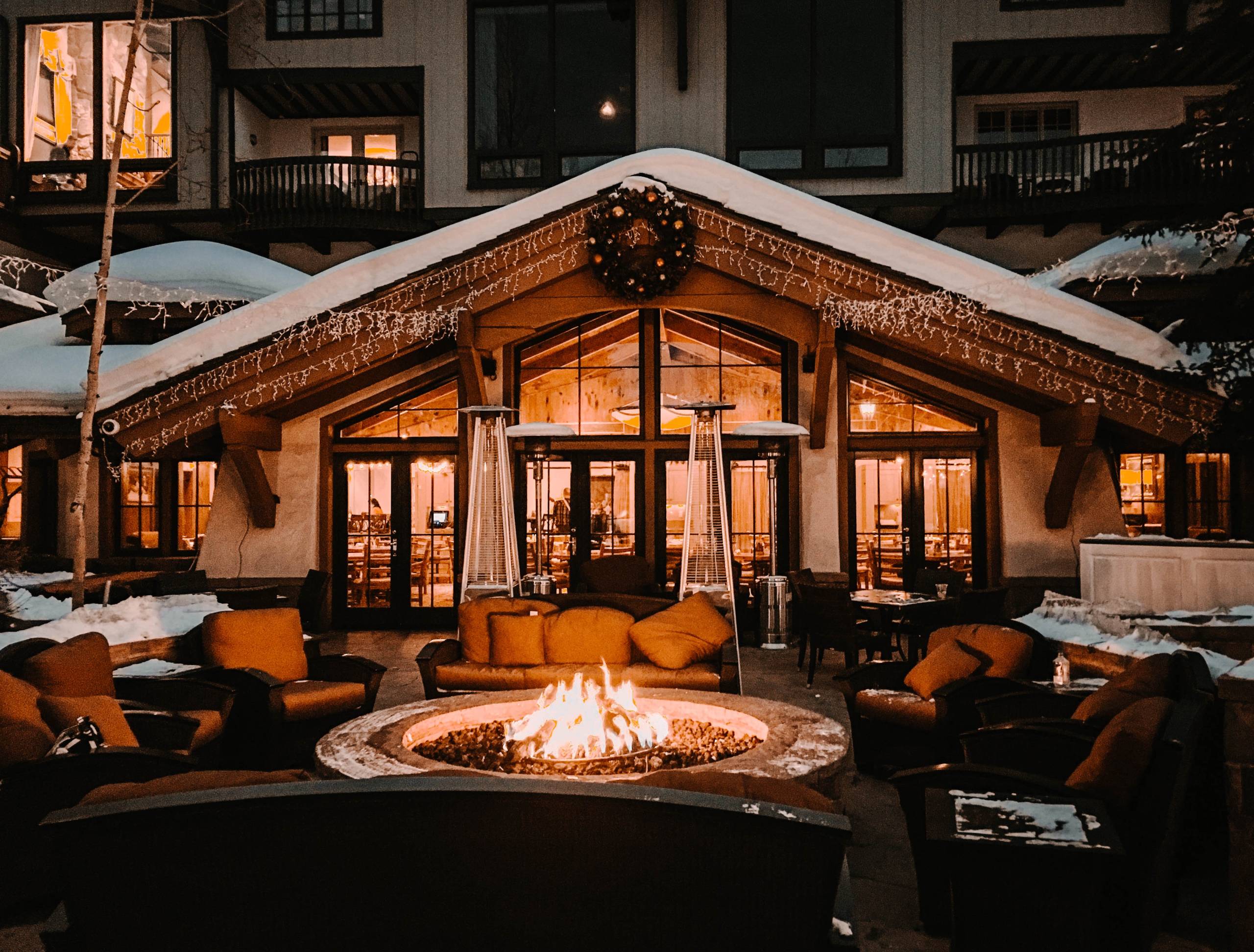 MoPros | Après Ski Holiday Mixer
Wednesday, December 14, 6 to 8 pm
Come take a break from all the Q4 sprints and family obligations with a relaxed holiday mixer. Inspired by the après-ski "after ski" vibes of an Alpine lodge, throw on your favorite mountain 'fit or ugly holiday sweater and come prepared to party like you've just spent a day on the slopes. We'll provide the music (including live sets by DJ Raquel), great food (we heard Sweet Freedom Cheese is bringing fondue), cocktails, and raffle prizes.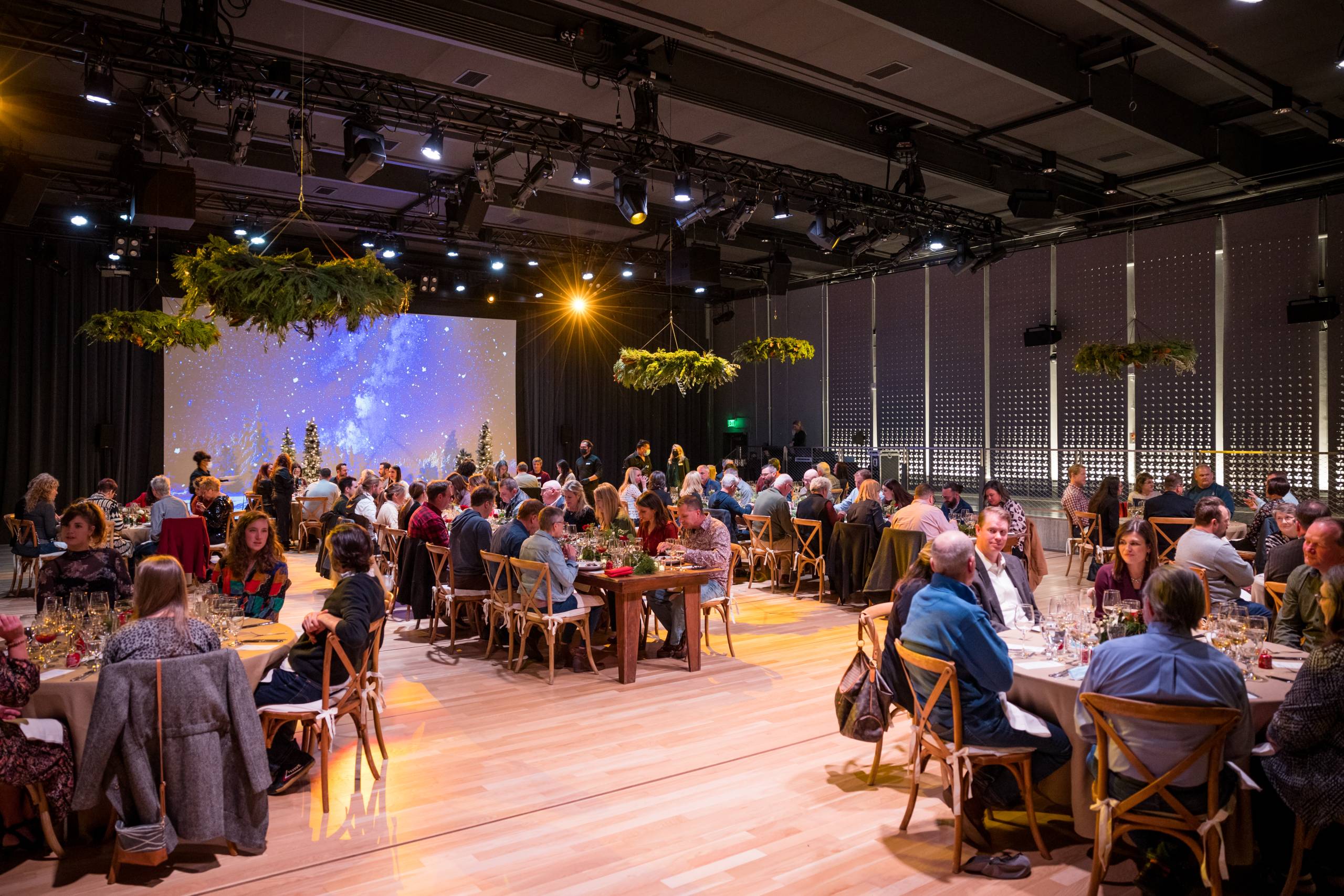 Tastemakers | Holiday Dinner with Elliot Hunt of Atlas
Thursday, December 15, 6 to 8 pm
Celebrate the tastes of the season and join us for our second annual holiday dinner, featuring Chef Elliot Hunt of Fayetteville's Atlas the Restaurant. One of the top chefs in the region, Hunt's classical French training combined with his love of local, global, and seasonal food will be on full display throughout this thoughtfully curated four-course meal with wine pairings.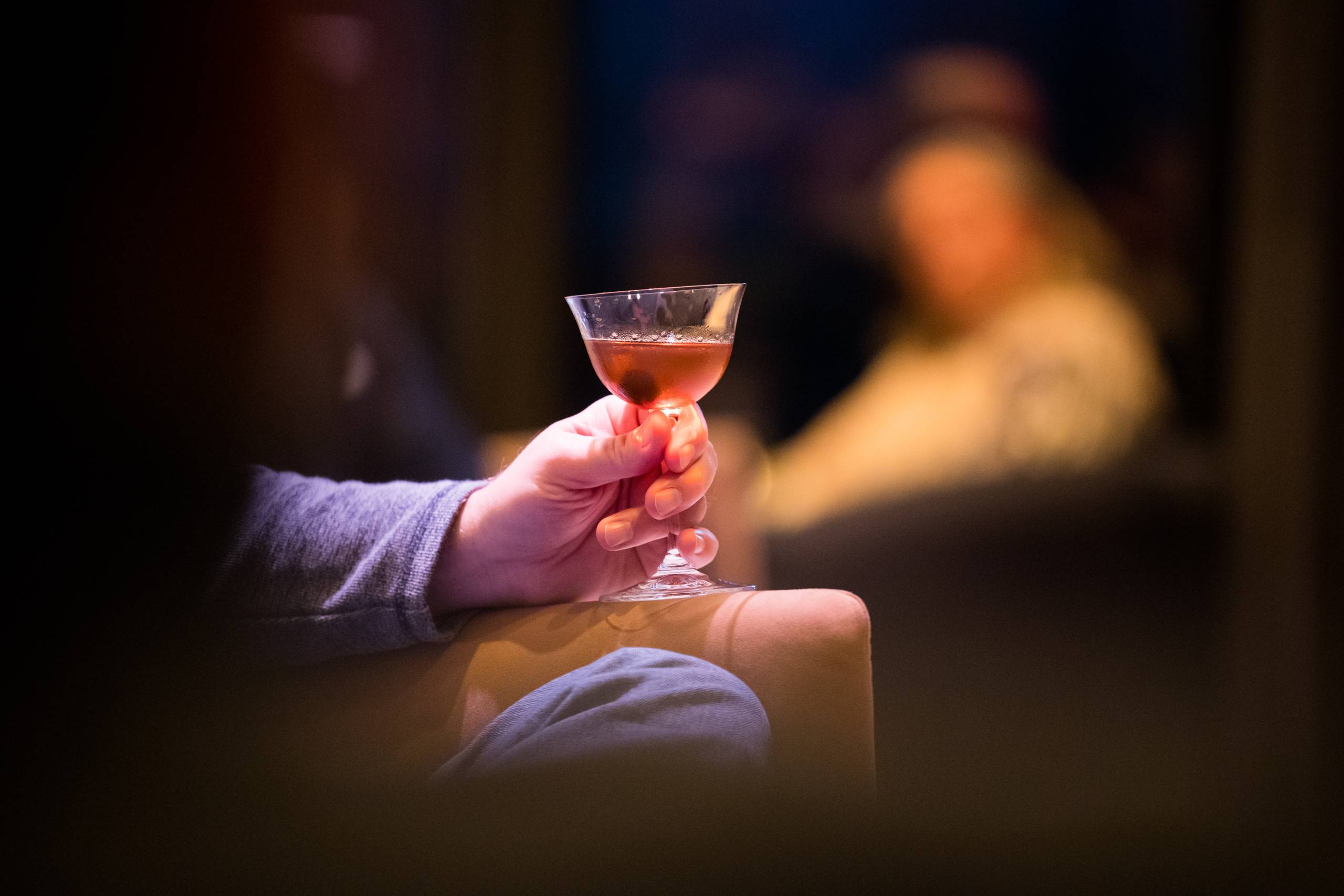 Meet for Drinks in the Tower Bar
There's nowhere cozier than the Tower Bar during wintertime. Enjoy curated cocktails in a laid-back lounge atmosphere soaring above Bentonville with views of the lights on the Square. The Tower Bar will be open for New Year's Eve, extending an extra hour to 1 a.m.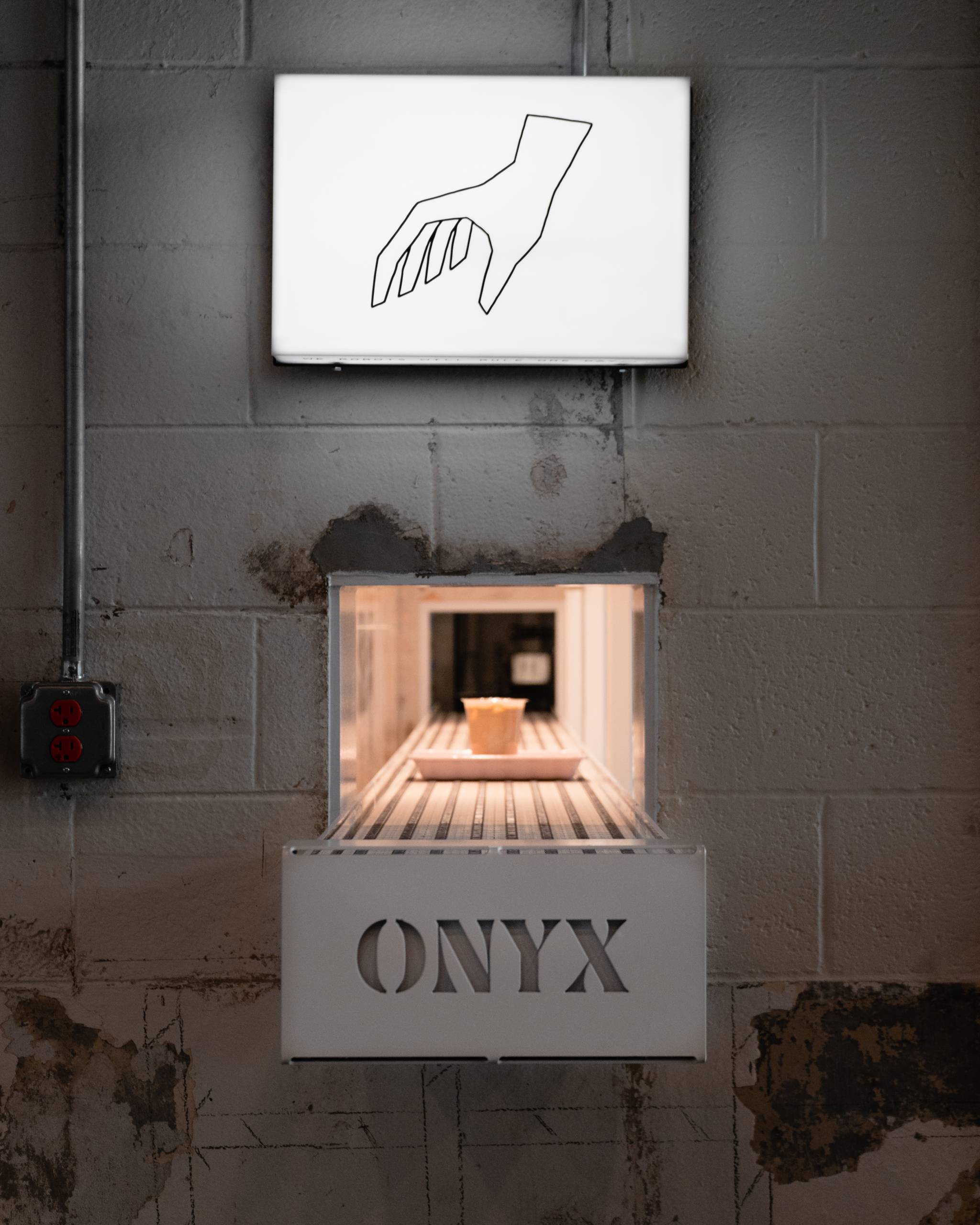 Warm Up with Coffee at Onyx
Enjoy having familiar Onyx favorites served to you via conveyor belt or friendly barista. This oat-milk-only destination offers delicious drinks and snacks for any time of day. Check out their winter menu and find your new favorite seasonal beverage.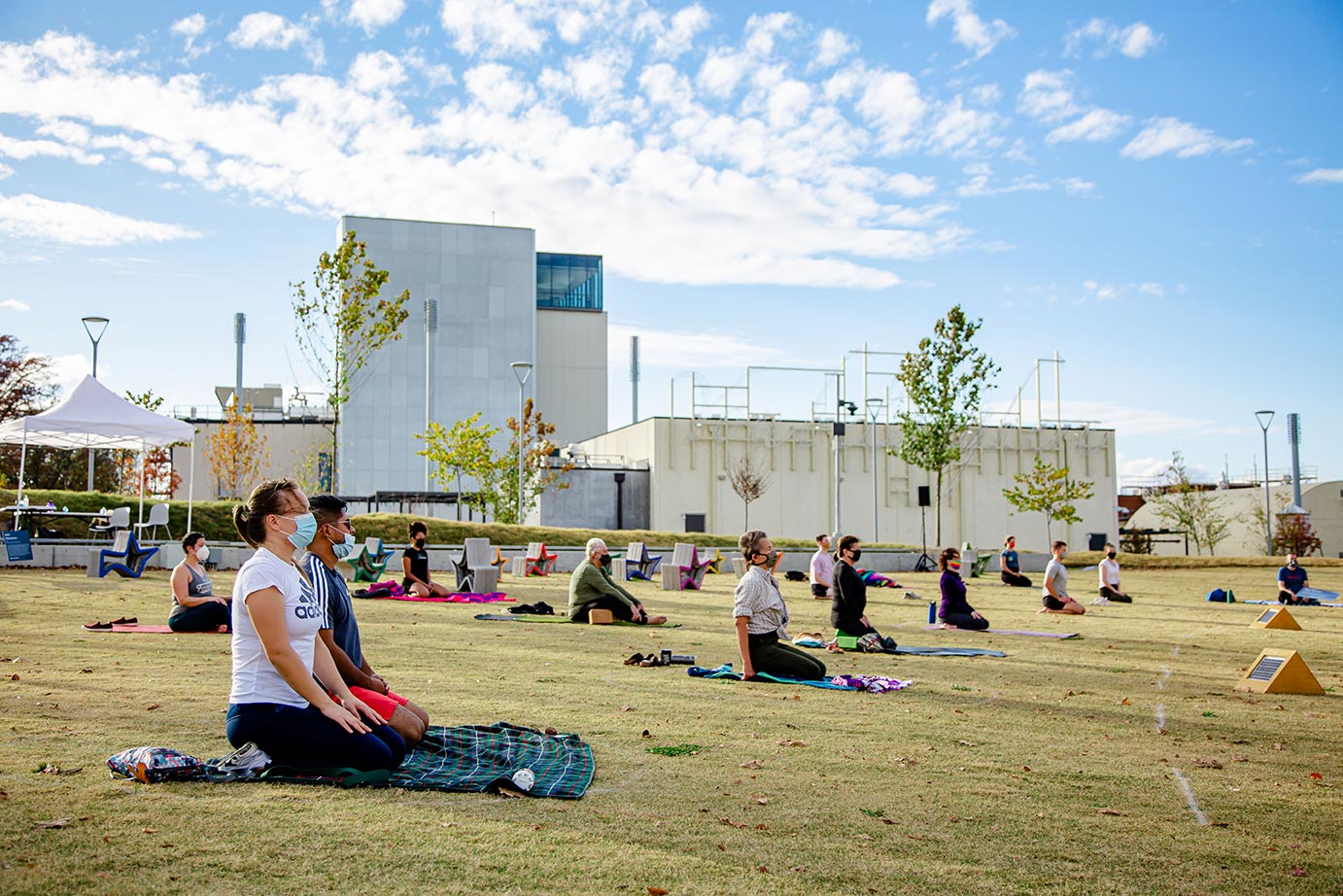 Give the Gift of Membership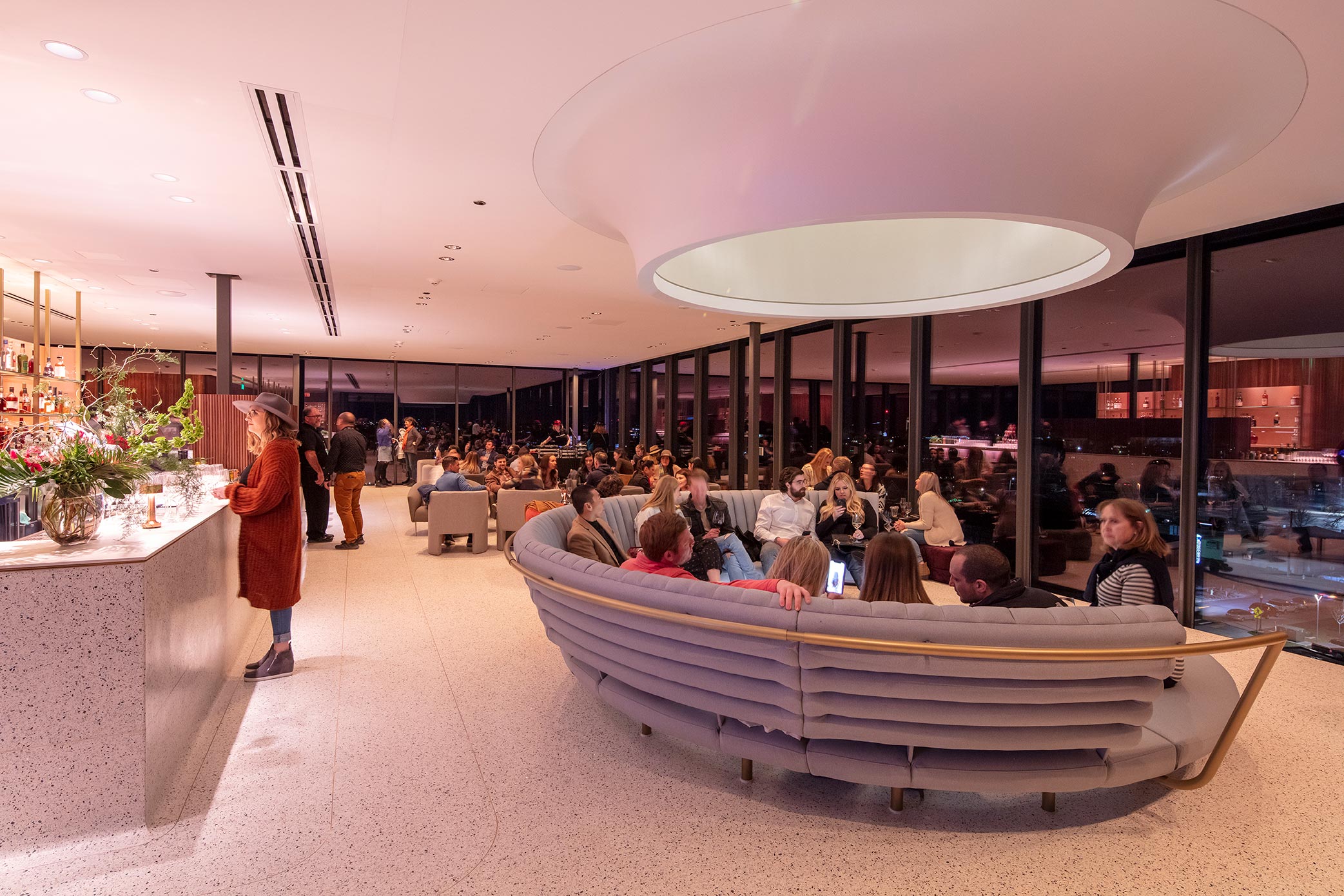 Want to give a gift that keeps giving all year round? Purchase a Momentary membership for someone special. Members enjoy a wide range of benefits, including first access and ticket discounts to most events, daytime access to the Tower Bar, and invitations to members-only events. Current members receive a 10% discount on gift memberships.
Sounds great? Join us! Check out our member-level options here and keep the good times rolling.
Special thanks to our sponsors: 
Yvette Mayorga: What a Time to be sponsored by Tony Waller.
Firelei Báez sponsored by Anna and Carl George, Mayra Florez and Christopher Ellis-Ferrara, and Tony Waller.
Tastemakers Series sponsored by Blakeman's Fine Jewelry, and Andrea and Jeremy Wilson.
Entre/Between is sponsored by Phillips.