The Momentary's 2022 Summer Guide

Summer might just be our favorite season at the Momentary. Not only can we showcase today's visual, performing, and culinary arts inside our cool galleries, but the summer weather gives us more chances to come outside and bring you live music, festivals, and good times across the grounds! Use this blog to plan your summer visit to the Momentary, and check back often for updates.
Hours: The Momentary is open Sunday, Tuesday, and Wednesday from 10 a.m. to 7 p.m. and Thursday-Saturday from 10 a.m. to 10 p.m. We closed on Mondays.
PAULOWNIA (A MUSICAL ART LECTURE ON LANDSCAPES) | JAMES HARRISON MONACO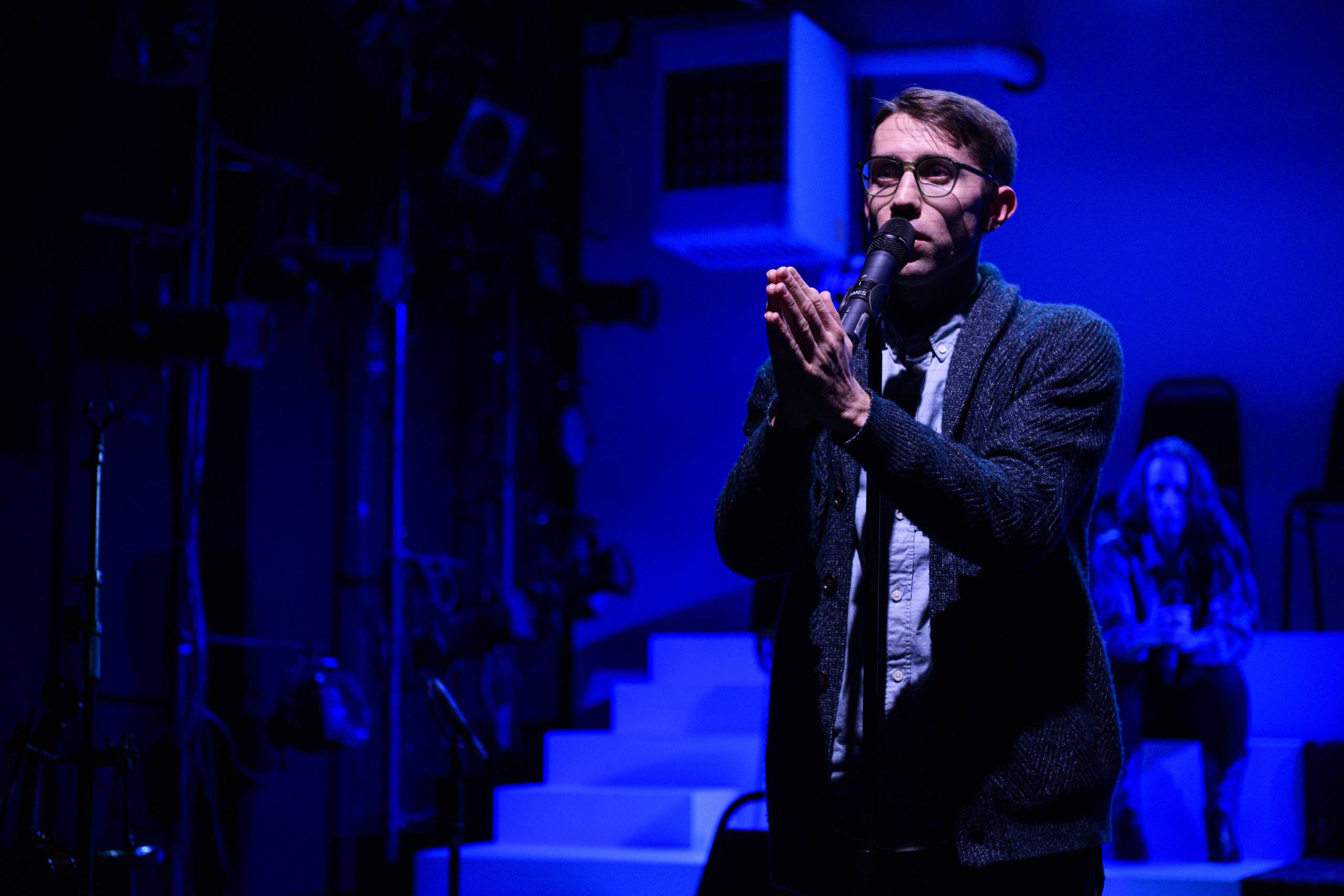 Saturday, August 6, 8 pm
Sunday, August 7, 1 pm
We invite you to join us for the premiere of multimedia performance work Paulownia, created and performed by James Harrison Monaco. Written and composed while Monaco was Artist-In-Residence here at the Momentary, Paulownia is an experiment in musical storytelling that combines music and essay into a single, boundary-defying exploration of art and culture.
Learn more and get tickets here.
Get your live music fix
Okay yeah, some of these concerts are happening in the fall, but still! Summer is the season to reserve those tix.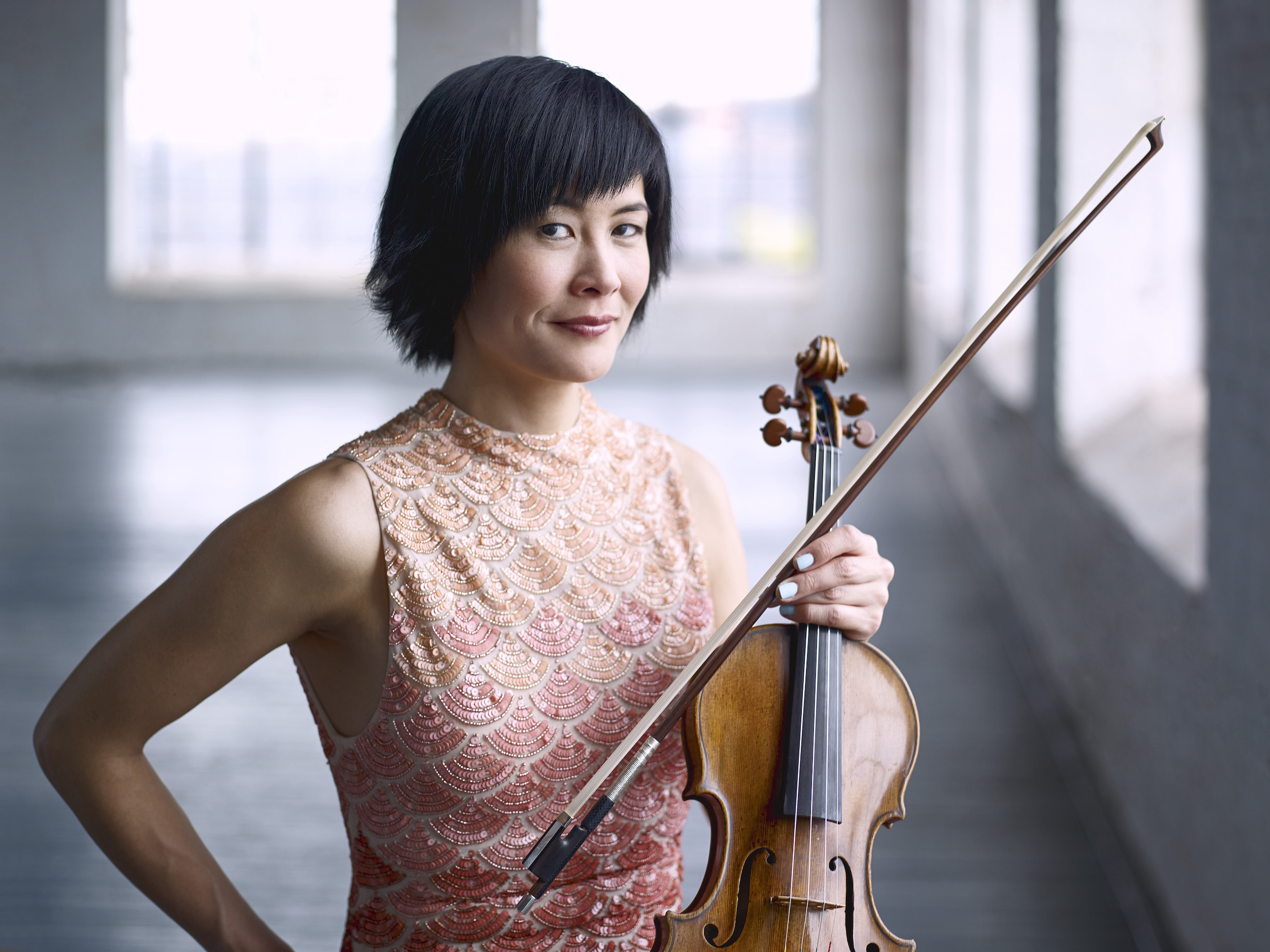 Jennifer Koh
Friday, September 9, 8 pm
Join us for an evening of virtuoso performance by Grammy award-winning violinist Jennifer Koh. A master of her instrument, Koh brings her unique blend of technical precision, musical agility, and creative vision to the RØDE House stage for a night of unforgettable contemporary classical music.
Learn more and get tickets here.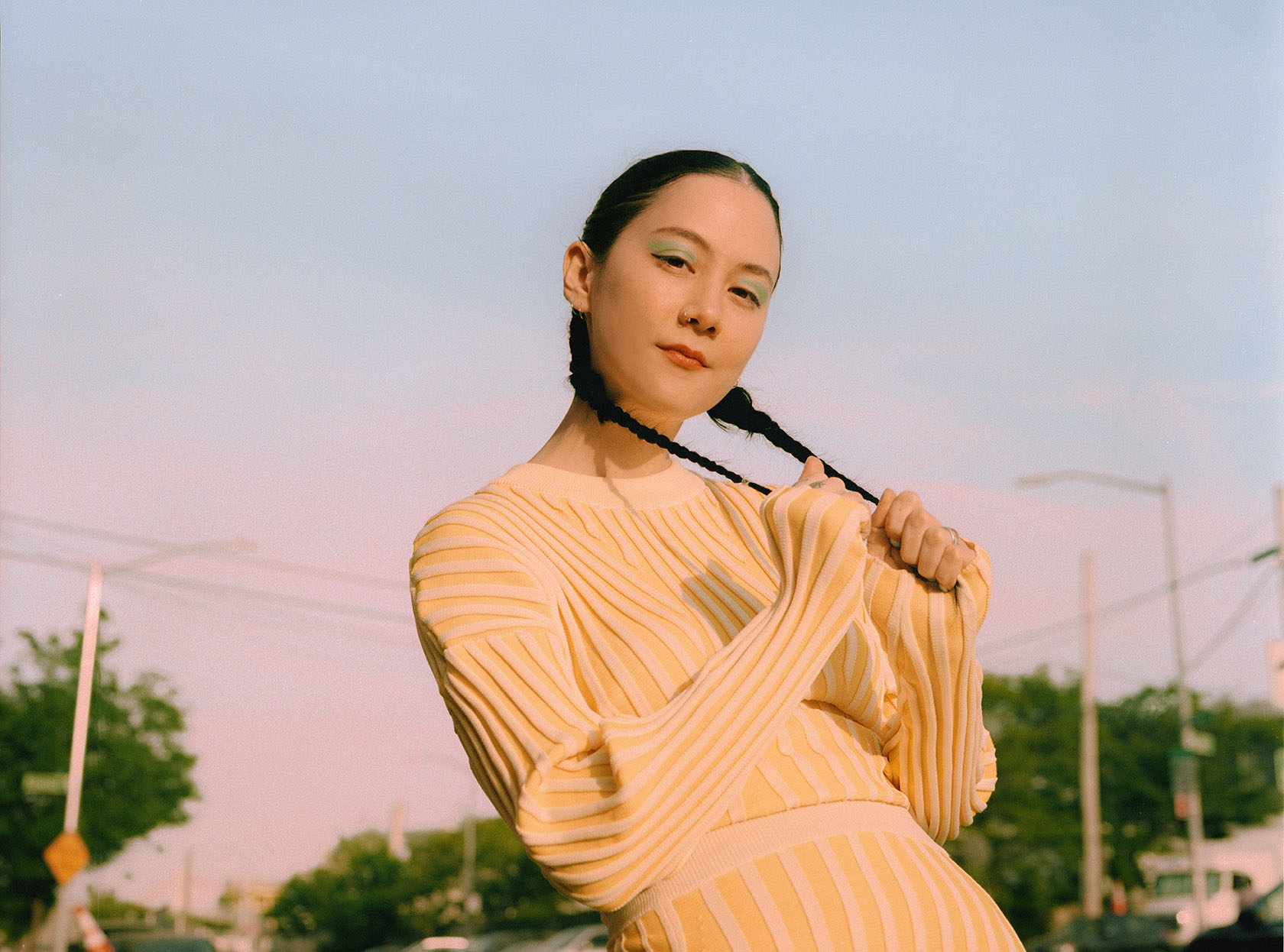 Japanese Breakfast
Saturday, September 17 | 8 pm 
Dive into the technicolor sound of two-time Grammy-nominated indie-pop artists Japanese Breakfast. Don't miss this unforgettable night as Michelle Zauner (author of the bestselling memoir Crying in H Mart), Peter Bradley, Craig Hendrix, and Deven Craige bring the sonic texture and energy of dreampop to the Coca-Cola Stage.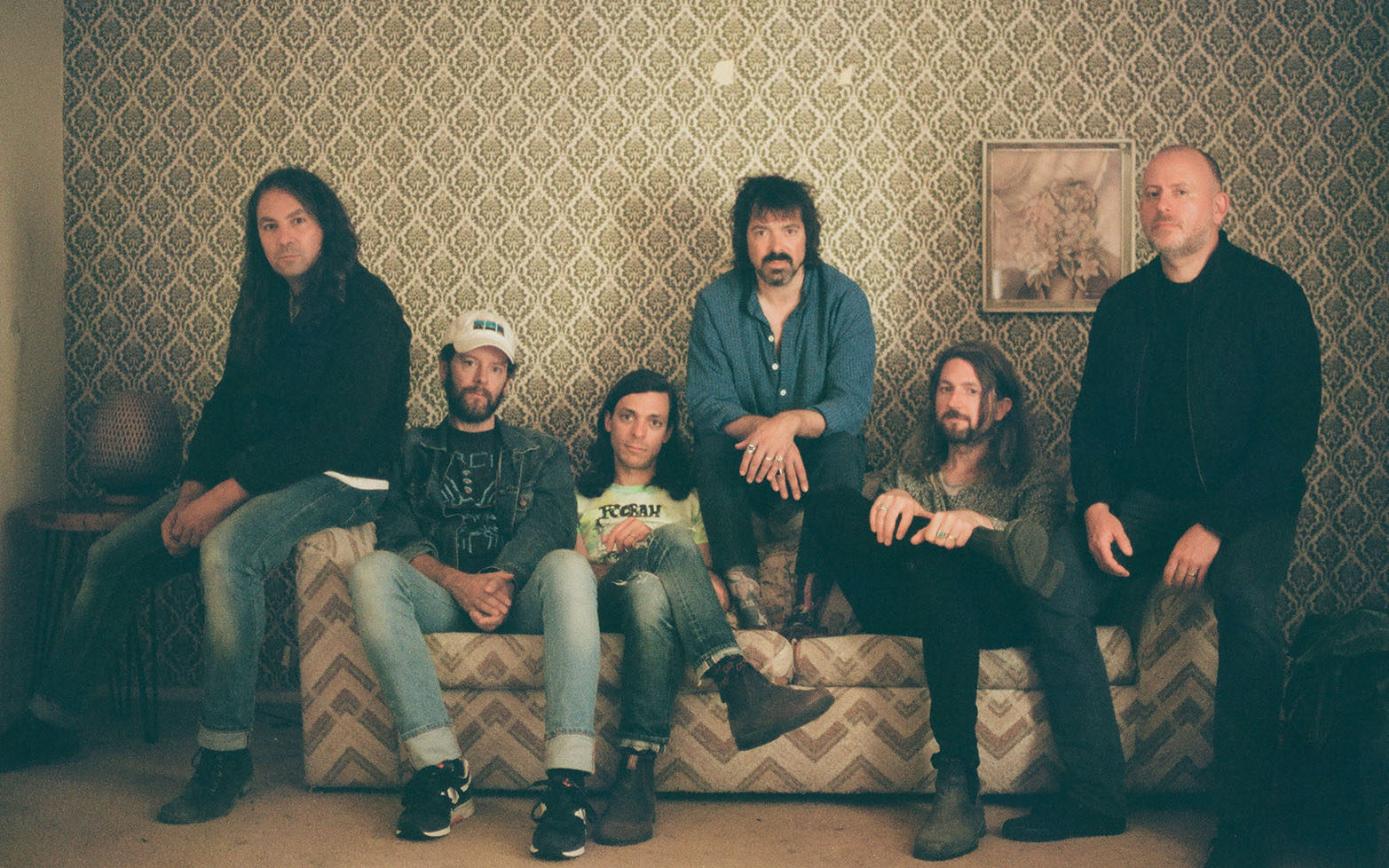 The War on Drugs
Thursday, September 22 | 8 pm (Gates open at 6:30 pm)
Dubbed "the best American 'rock' band of this decade" by The New Yorker, The War on Drugs is sure to deliver an electrifying evening of texturally rich, guitar-driven sounds live on the Momentary Green. It's the perfect way to kick-start the FORMAT festival.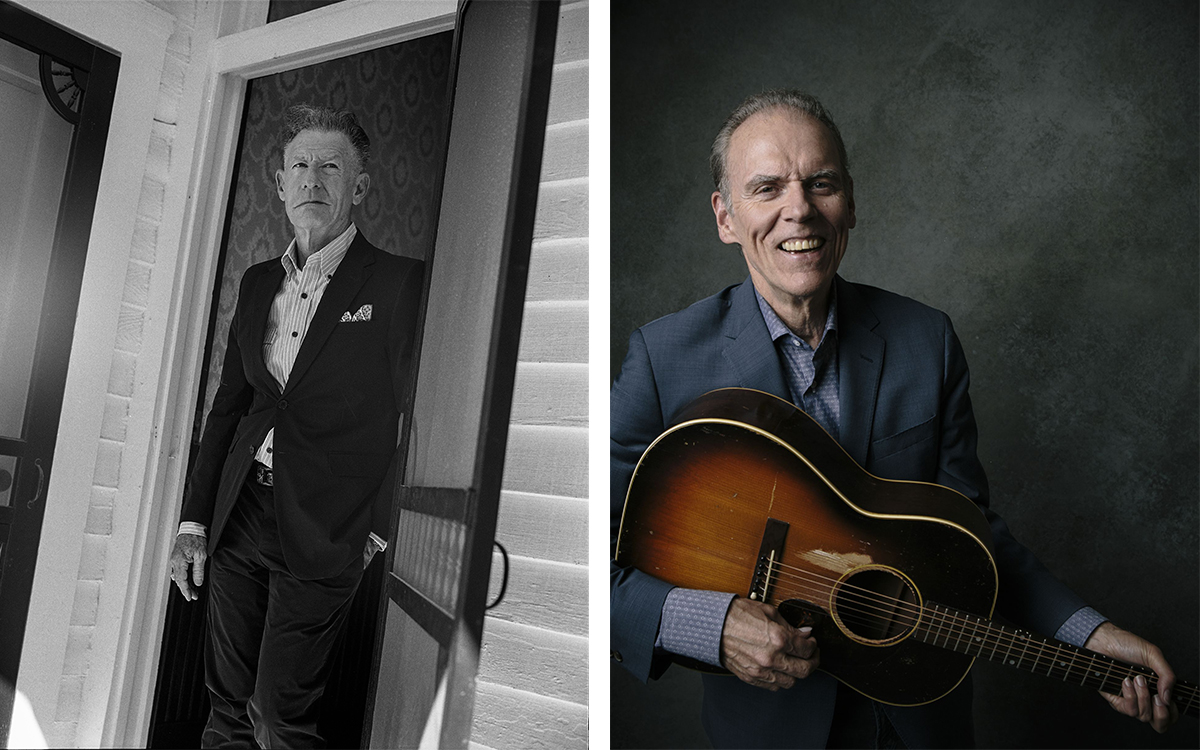 Lyle Lovett & John Hiatt
Saturday, October 8
Lyle Lovett has broadened the definition of American music in a career that spans 14 albums. The Texas-based musician fuses elements of country, swing, jazz, folk, gospel, and blues in a convention-defying manner that breaks down barriers. Sharing the bill, master lyricist John Hiatt delivers songs filled with tales of redemption, relationships, and surrendering on his own terms.
Tickets coming soon; keep your eyes on this page.
Free Fridays on the Green
Enjoy these free outdoor concerts on the Momentary Green.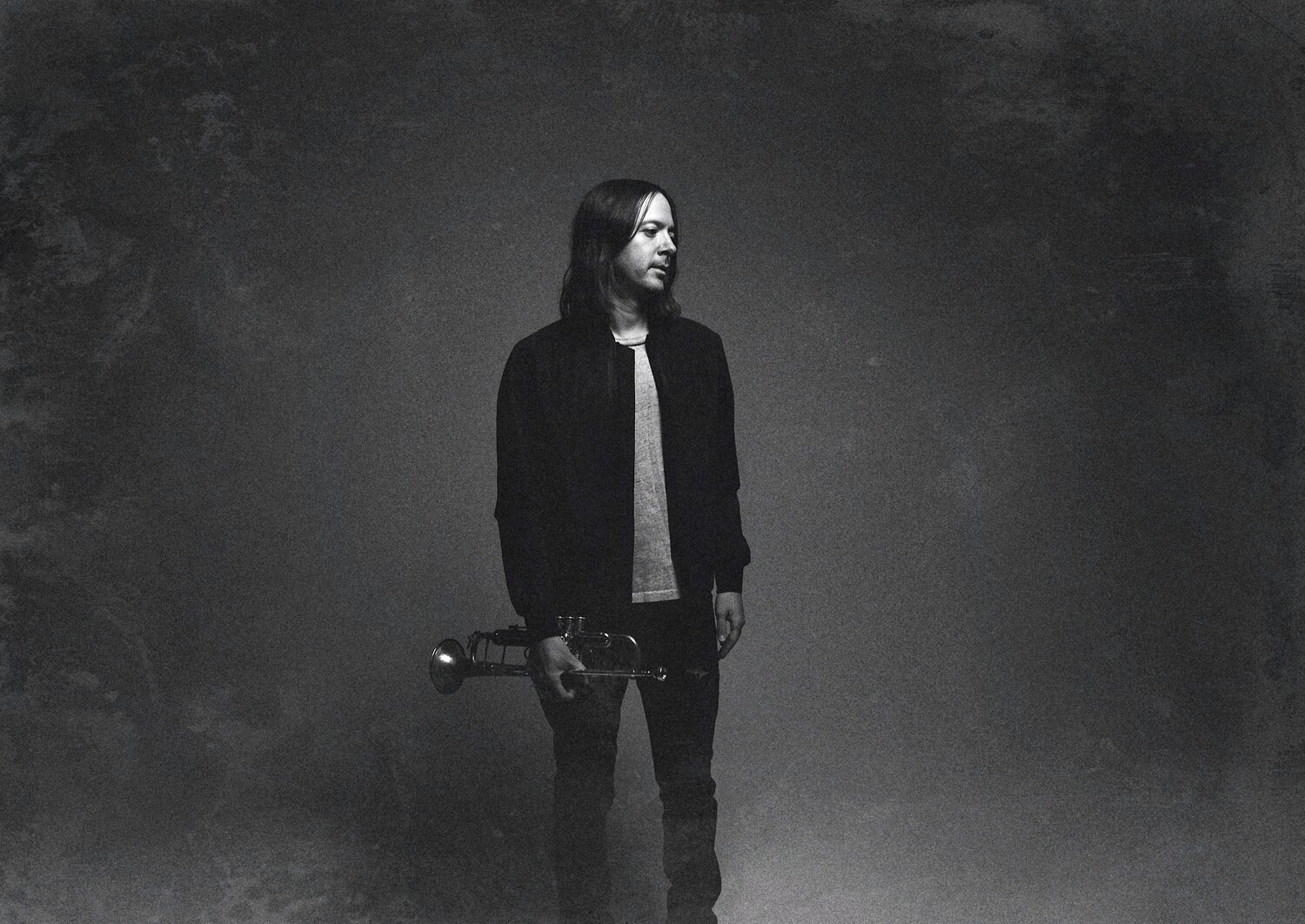 CARM
Friday, August 12, 8 pm
Fresh. Modern. Endlessly creative. Stop by the Momentary Green for a free concert and enjoy the music of CARM, a multi-instrumentalist, producer, and arranger who has played with Paul Simon, The National, Sufjan Stevens, and Bon Iver. "The musician that other musicians want to play with," CARM brings classic sensibilities to the contemporary stage.
Free, no tickets required.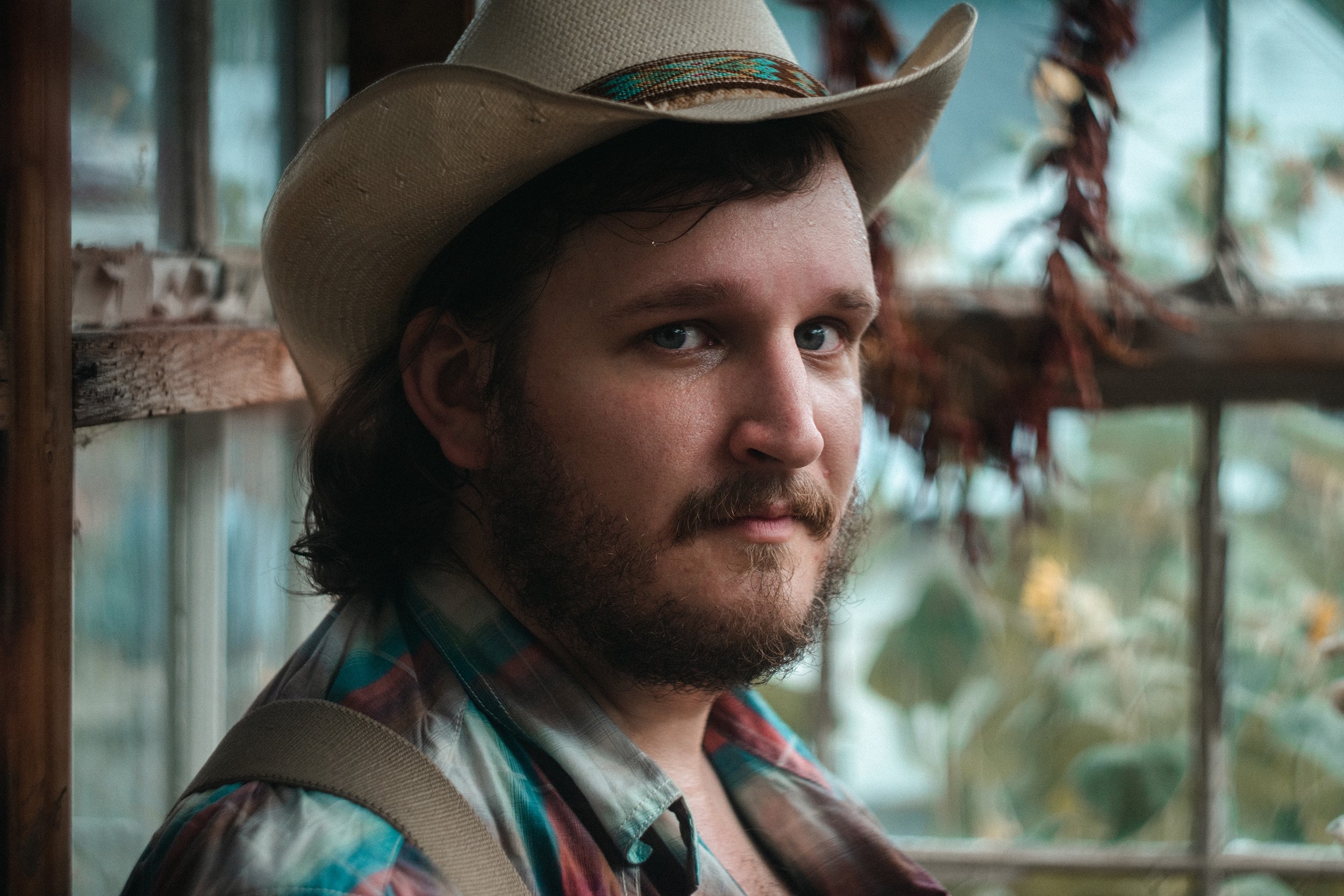 Willi Carlisle
Friday, August 26, 8 pm
Coming straight out of the Ozark Mountains and onto the Momentary Green, join us for an evening of free outdoor music by Willi Carlisle, named by The Guardian as "the greatest Americana artist you've never heard of." A musical storyteller, Willi breathes an old soul into new folk songs with an honesty you can't help but like. Versatile and energetic, passionate and clever, this is not an act to miss.
Free, no tickets required.
Discover new art exhibitions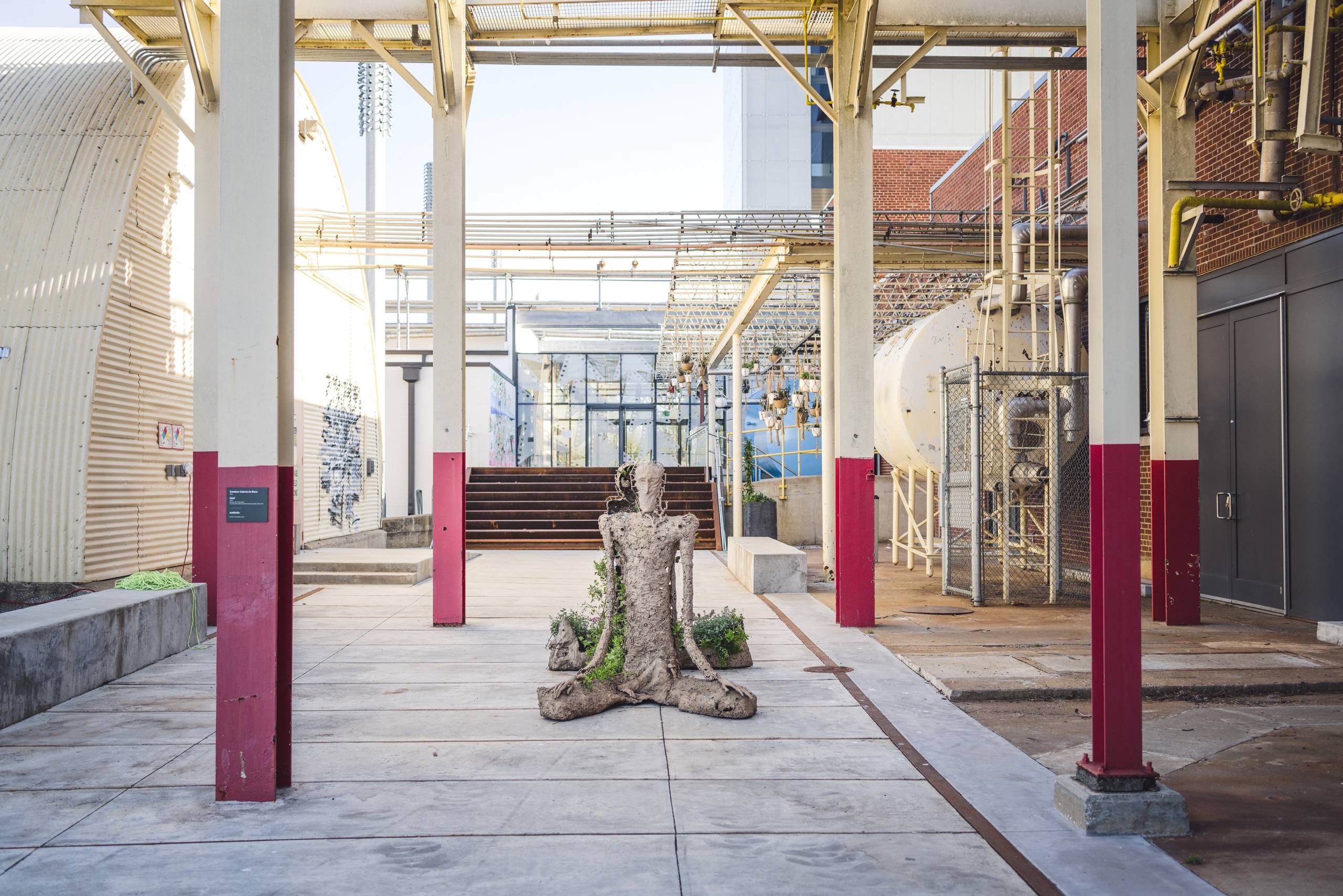 Esteban Cabeza de Baca: Let Earth Breathe

Now open through September 25
In his solo exhibition Let Earth Breathe, Esteban Cabeza de Baca questions the linear, colonial narratives of traditional American landscape art with original works of painting, sculpture, and outdoor, site-specific installations conceived as collaborations with nature. Utilizing indoor and outdoor spaces at the Momentary, Cabeza de Baca explores our relationship with the environment, the present climate crisis, and our own national history.
This exhibition is free to view. Learn more here.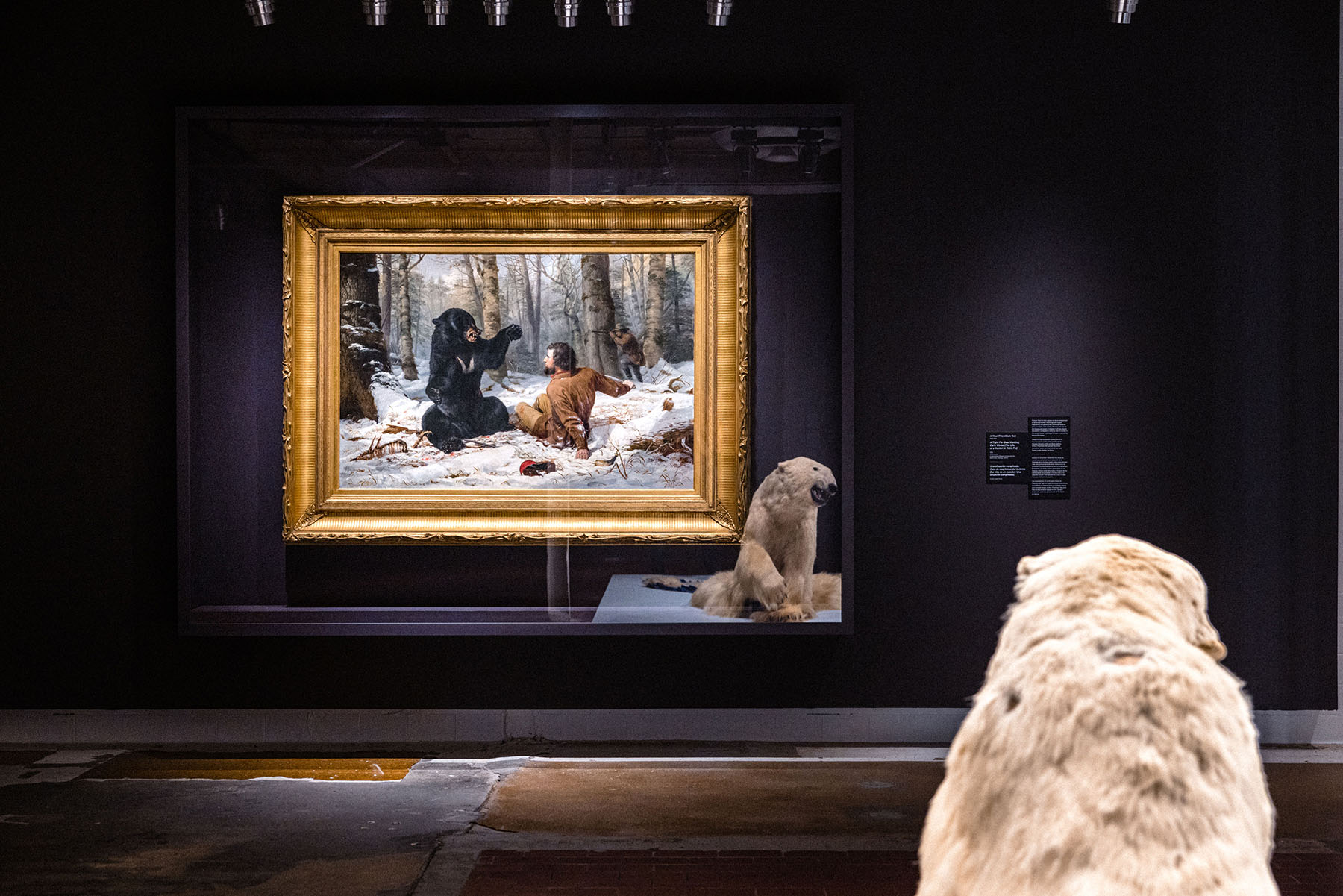 A Divided Landscape

Now open through September 25
In A Divided Landscape, seven contemporary artists respond to and confront historical and cultural narratives of the American West. Through paintings, drawings, sculpture, and mixed-media installations, this sweeping exhibition reclaims space throughout the Momentary galleries and outdoor campus. Themes encompass ideas of wilderness and indigeneity, interactions between humans and animals, and humans' conquest of nature.
This exhibition is free to view. Learn more here.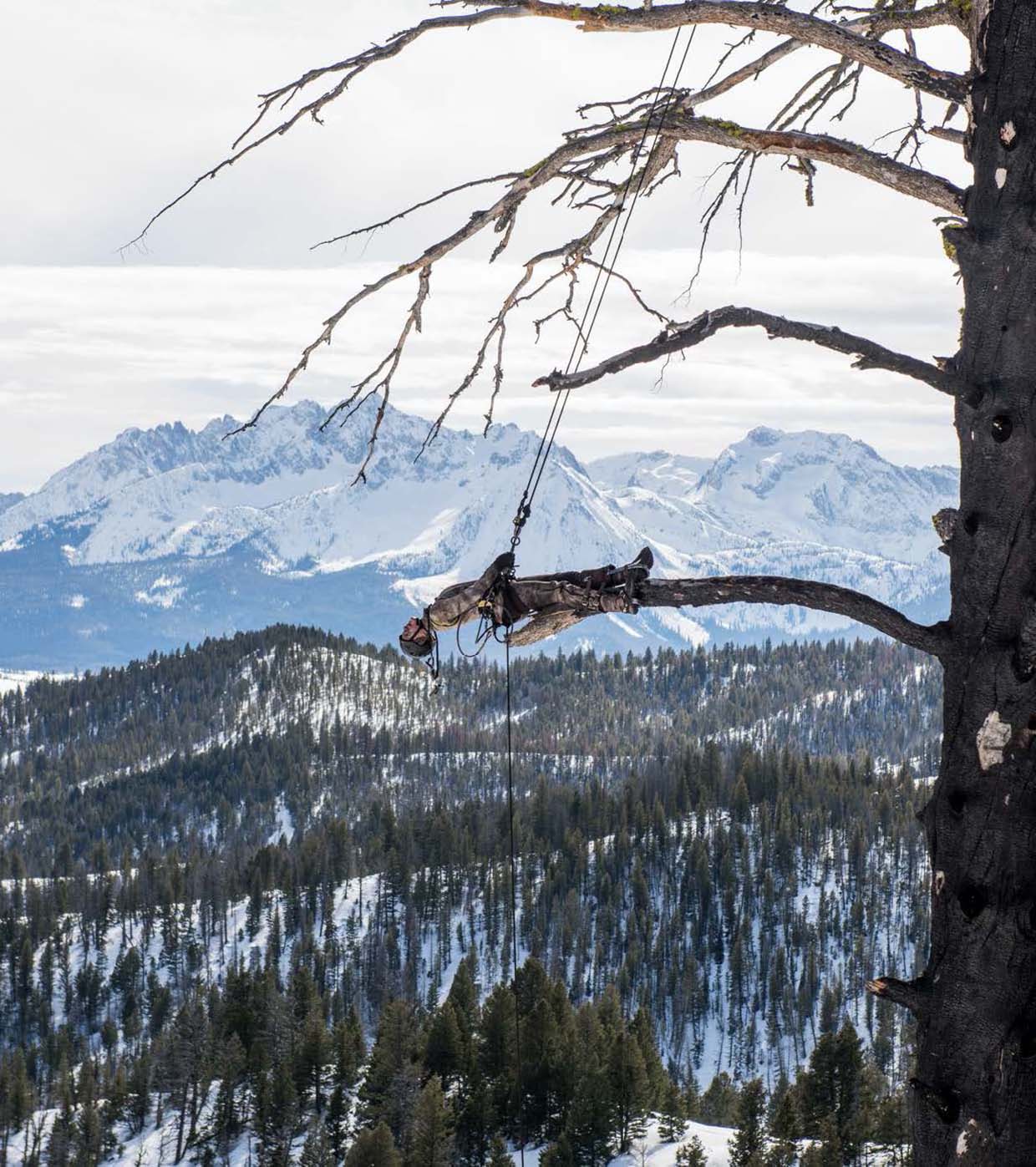 Catch a film screening of Matthew Barney's Redoubt
Visually stunning and emotionally cathartic, we invite you to join us for a showing of Redoubt alongside a visit to our new exhibition A Divided Landscape. Somewhere between a western and cinematic tone poem, Matthew Barney's acclaimed film Redoubt has been called by the LA Times "as much an experience as a film." Redoubt unfolds as a series of hunts in the wilderness of Idaho's Sawtooth Mountains. The characters communicate a mythological narrative through dance, letting movement replace language as they pursue each other and their prey.
Showtimes:
Free, tickets required. Reserve your spot online or by calling Guest Services at (479) 657-2335 today.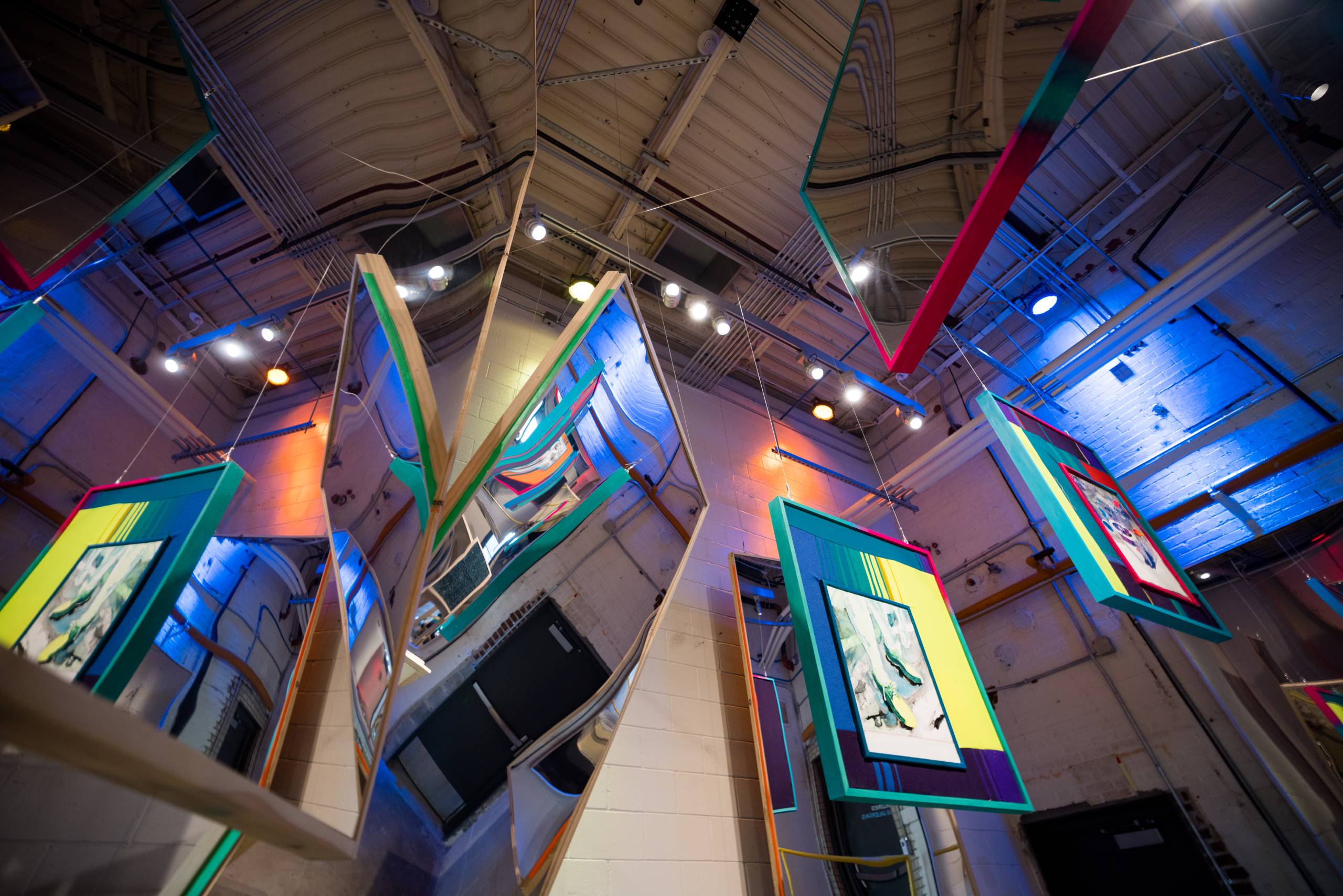 Rashawn Griffin: we no longer recognize the backs of our hands
Now open through September 25
After spending several weeks in residence at the Momentary in 2021, Kansas City-based artist Rashawn Griffin was inspired by the challenges and possibilities posed by the space's unique architecture, prompting the question: "how can I paint this room without actually painting it?"
The end result is called we no longer recognize the backs of our hands, an immersive installation of panels and objects, including mirrors, wooden frames, and pictorial paintings, that form a bridge between painting and sculpture.
This installation is free to view in Room 122.
Chill out and reset with us
Our Sunday Reset events offer an opportunity for everyone to practice yoga, meditation, and breathing exercises surrounded by art and nature. Check out our lineup of upcoming Sunday Resets and click through the links to reserve your spot.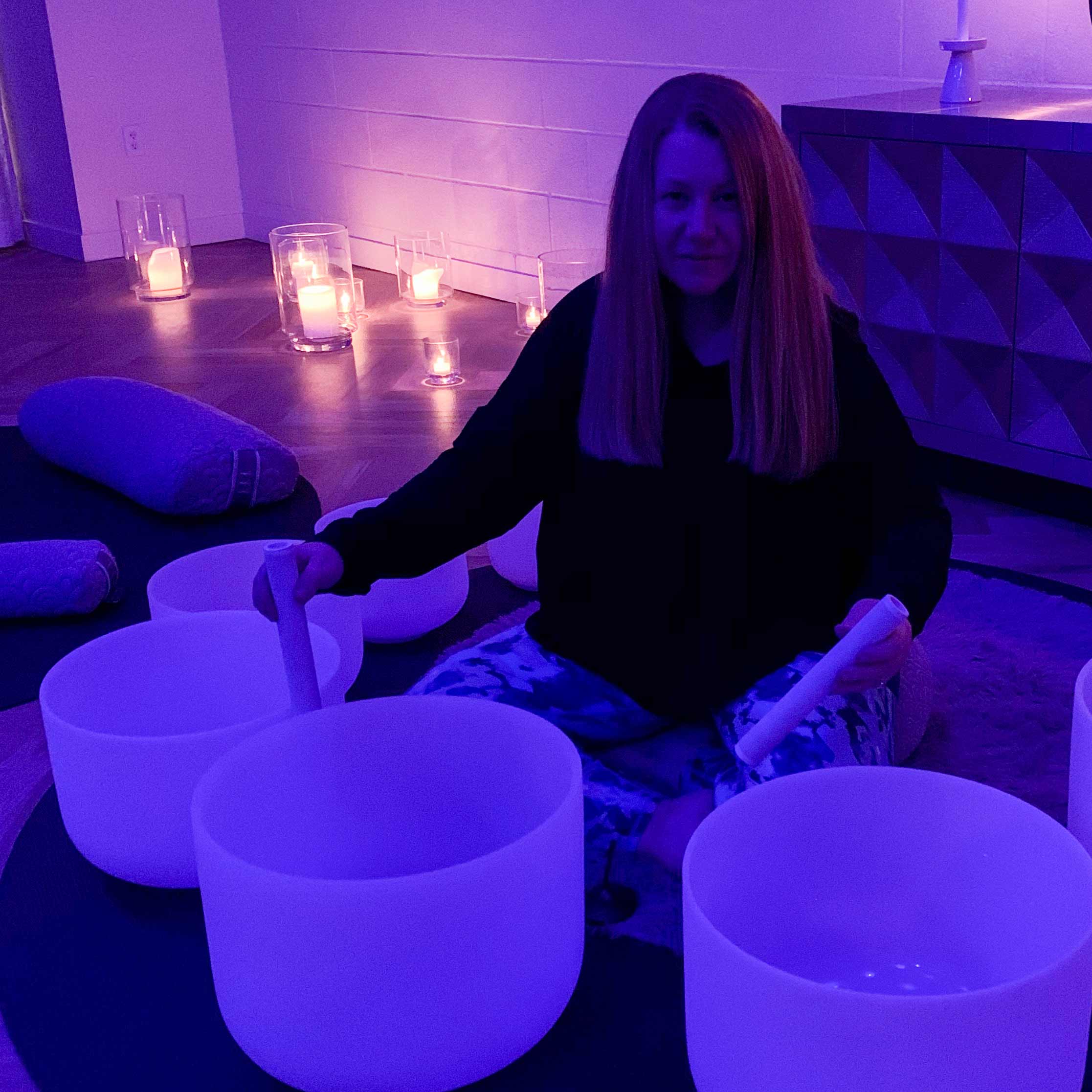 Sunday Reset | Sound Bath with Cocoon Yoga Lab
Sunday, August 14 | 10:30 to 11:30 am
Using her crystal singing bowls, gongs, chimes, and more, Cocoon Yoga Lab founder Tammy Mores will create vibrations that permeate your senses for a sense of deep, abiding peace.
Fancy a drink? We've got all the vibes

Crafted cocktails in the Tower Bar
Looking for a more sophisticated setting for cocktails? Level up (literally) and head to the Tower Bar. Happy hour is Tuesday-Thursday, 5 to 7 p.m. Enjoy $2 off beer and wine, and special happy-hour only $10 cocktails.
Evening Hours:
Tue—Thu 5—10 pm
Fri—Sat 5 pm—12 am
Sun—Mon Closed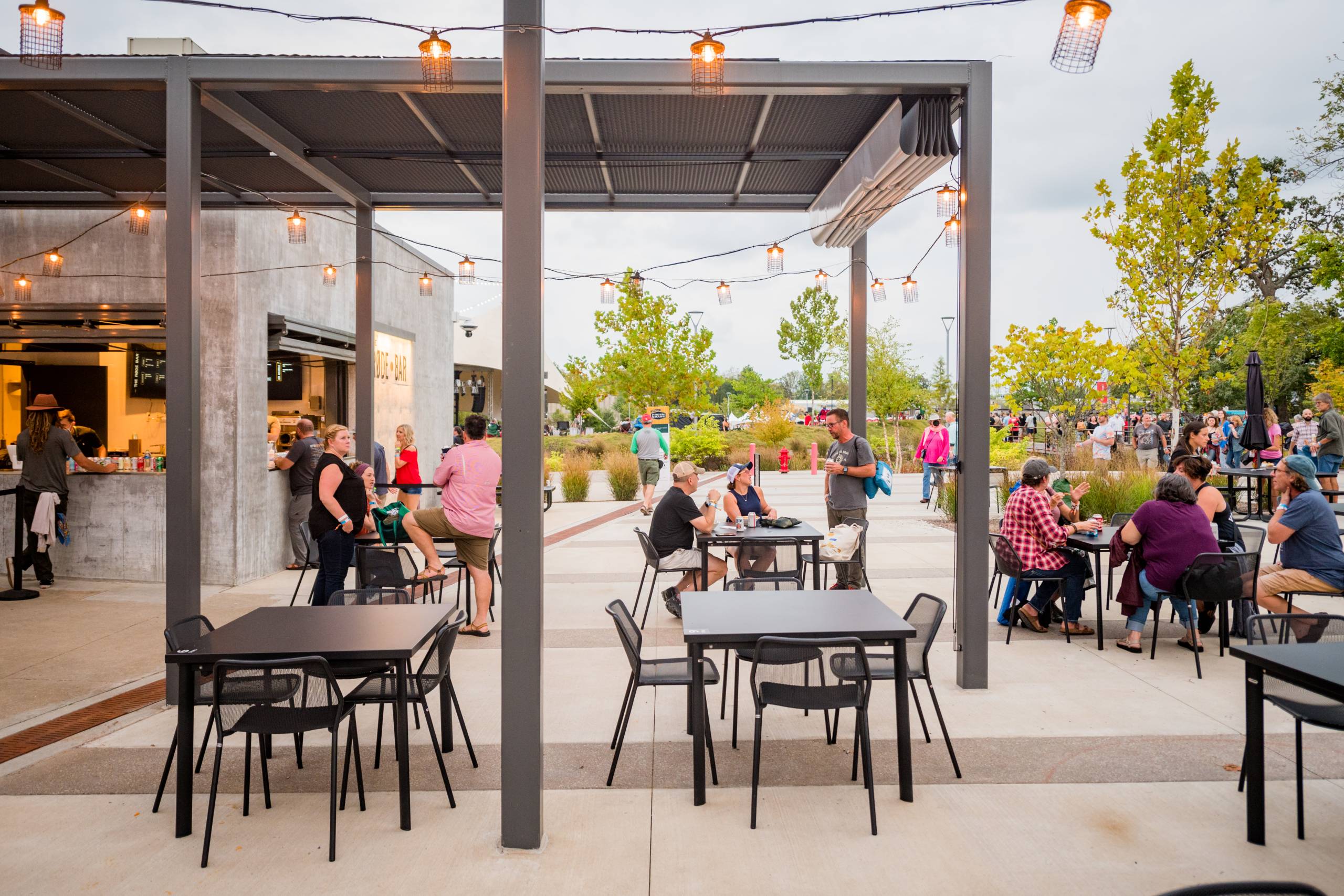 Make it a patio party at the RØDE Bar
Want to stay outside and soak up the sun? Walk or bike to the Arvest Bank Courtyard and order a refreshing beverage from the RØDE Bar. The nearby Momentary Food Truck offers bites for a scrumptious snack, and if you need a caffeine fix, our Onyx Coffee Lab location is right on the other side of the You Belong Here sculpture with their own patio!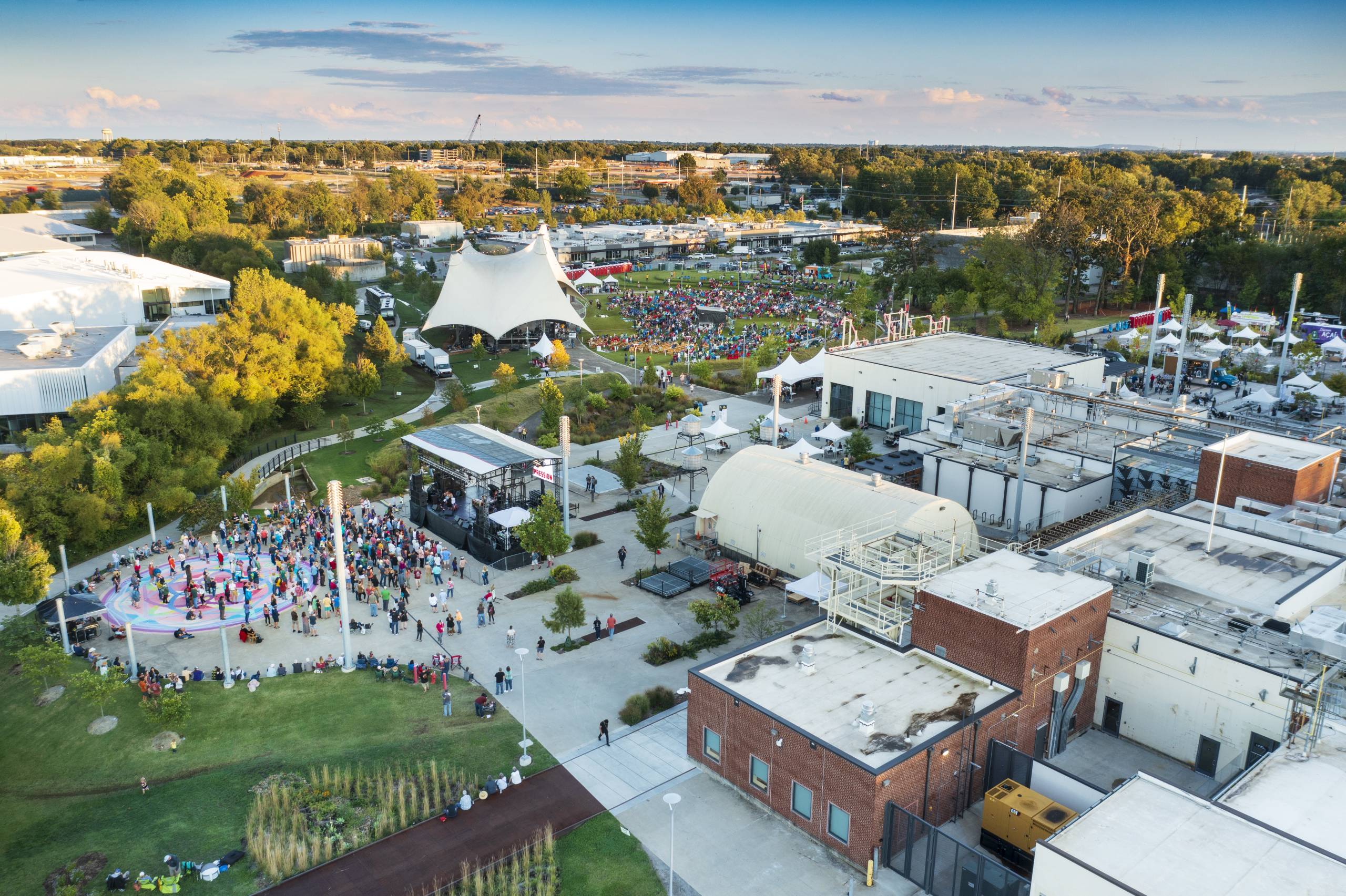 Thank you to our sponsors:
Live in America is sponsored by Sarah Simmons | Olivia Tyson | Stella Boyle Smith Trust, Catherine and Michael Mayton, Trustees 
Esteban Cabeza de Baca: Let Earth Breathe is sponsored by Tony Waller.
A Divided Landscape is sponsored by Deborah Wright.
Live on the Green Concert Series is sponsored by Breeze Airways, XNA, and Bike Rack Brewing Co. Presented on the Coca-Cola Stage.