Your 2023 Spring Guide to the Momentary

After a few false starts, spring has (finally) settled in to stay here in Arkansas. And with the warmer temps, flowers, and pastel-colored everything, the season brings with it a whole lot of new: new looks, new life, new things to do, see, and enjoy.
While we're not much for trends, we're happy to say we're on board with this one. Our calendar is coming to life with concerts, festivals, performances, art, and more. To help you make the most of it, we've assembled some highlights and recommendations below. Scroll down to check out your spring guide to the Momentary, or use the navigation links across the top of the page to jump straight to your favorite sections.
(Pro tip: Like pretty much everything green on our campus, this guide will grow and change throughout the season. Check back often to get the latest and greatest highlights, or sign up for eNews to get updates delivered straight to your inbox.
Pardon Our (Momentary) Mess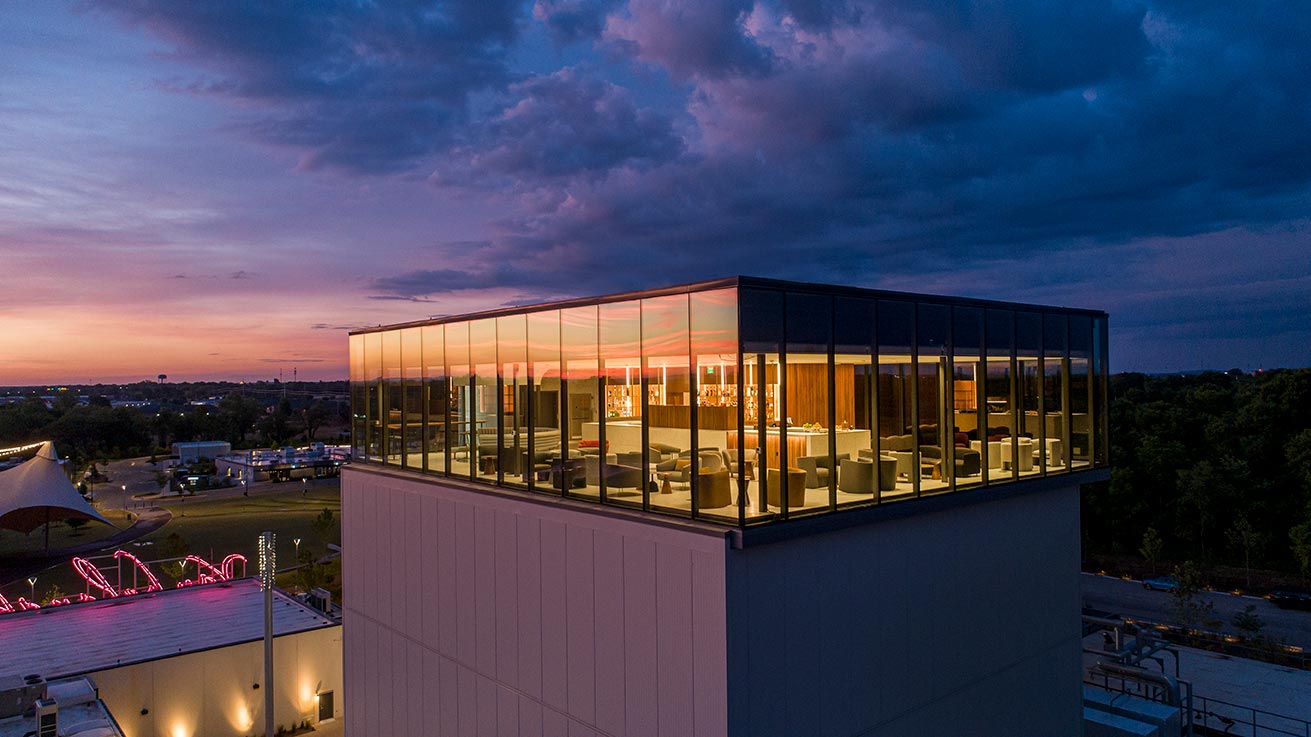 If you've stopped by our campus lately (or scrolled past the banner at the top of our website), you might have noticed that the east side of our building is closed for a remodel.
While that does mean that Onyx Coffee Lab is closed for a little while, we've expanded daytime access to the Tower Bar to make sure you've got a place to hang out, work, and unwind while you're here. Open to everyone during the remodel from 10 a.m. to 4 p.m., just head up the elevators to enjoy free coffee and the best views in Bentonville.
Evenings in the Tower Bar
After 5 p.m., kick back and enjoy the full Tower Bar menu, complete with handcrafted cocktails and a rotating selection of beer and wine.
The lineup includes unique, seasonal drinks, a full selection of mocktails for anyone cutting back or skipping alcohol, and a collection of outstanding local brews.
(Editor's note: Try the Speakeasy for an easy spring sipper loaded with sage, honey, and apple, or Bukowski's Old Fashioned for something darker, stronger, and full of bourbon and coffee. You'll be glad you did.)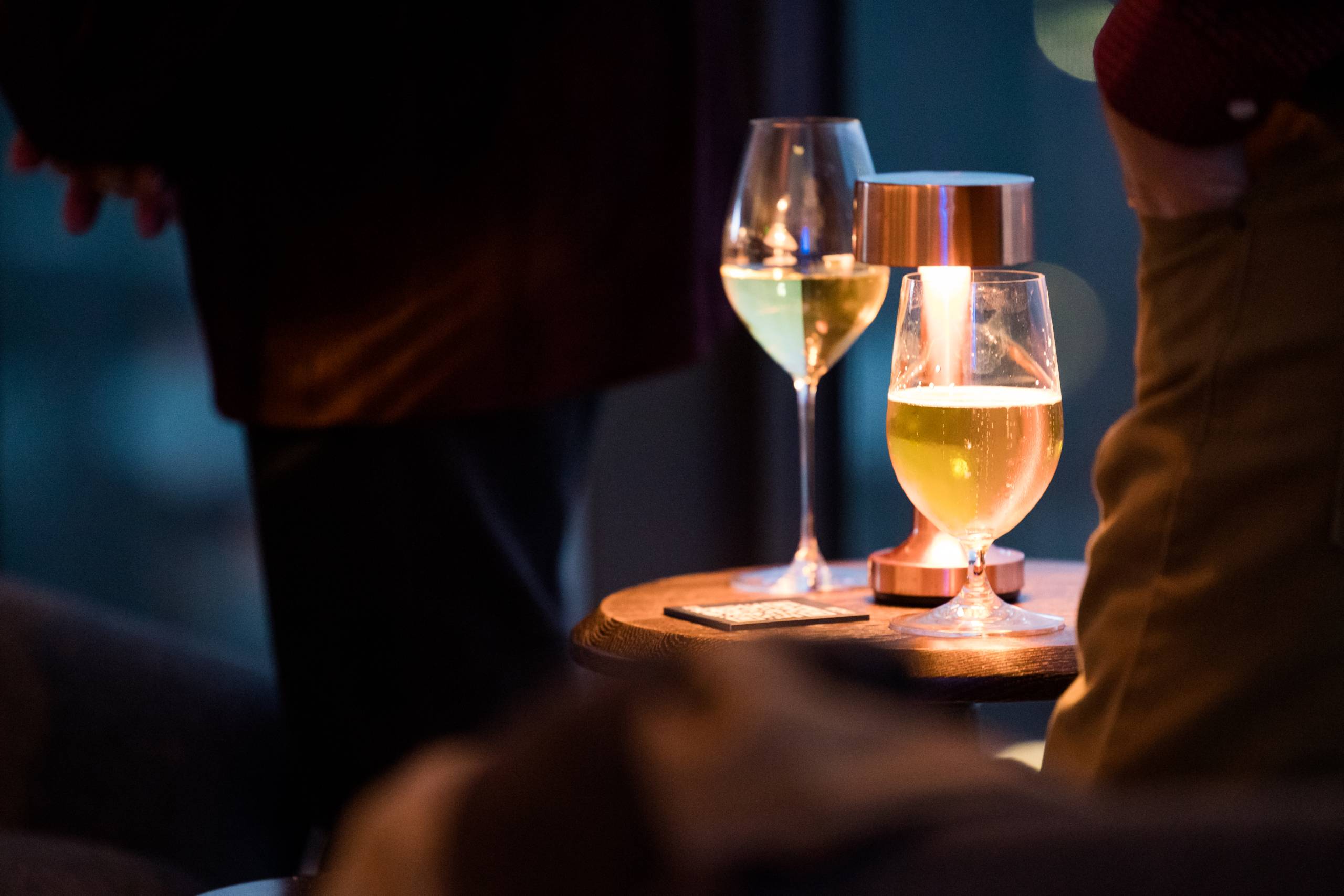 Live Music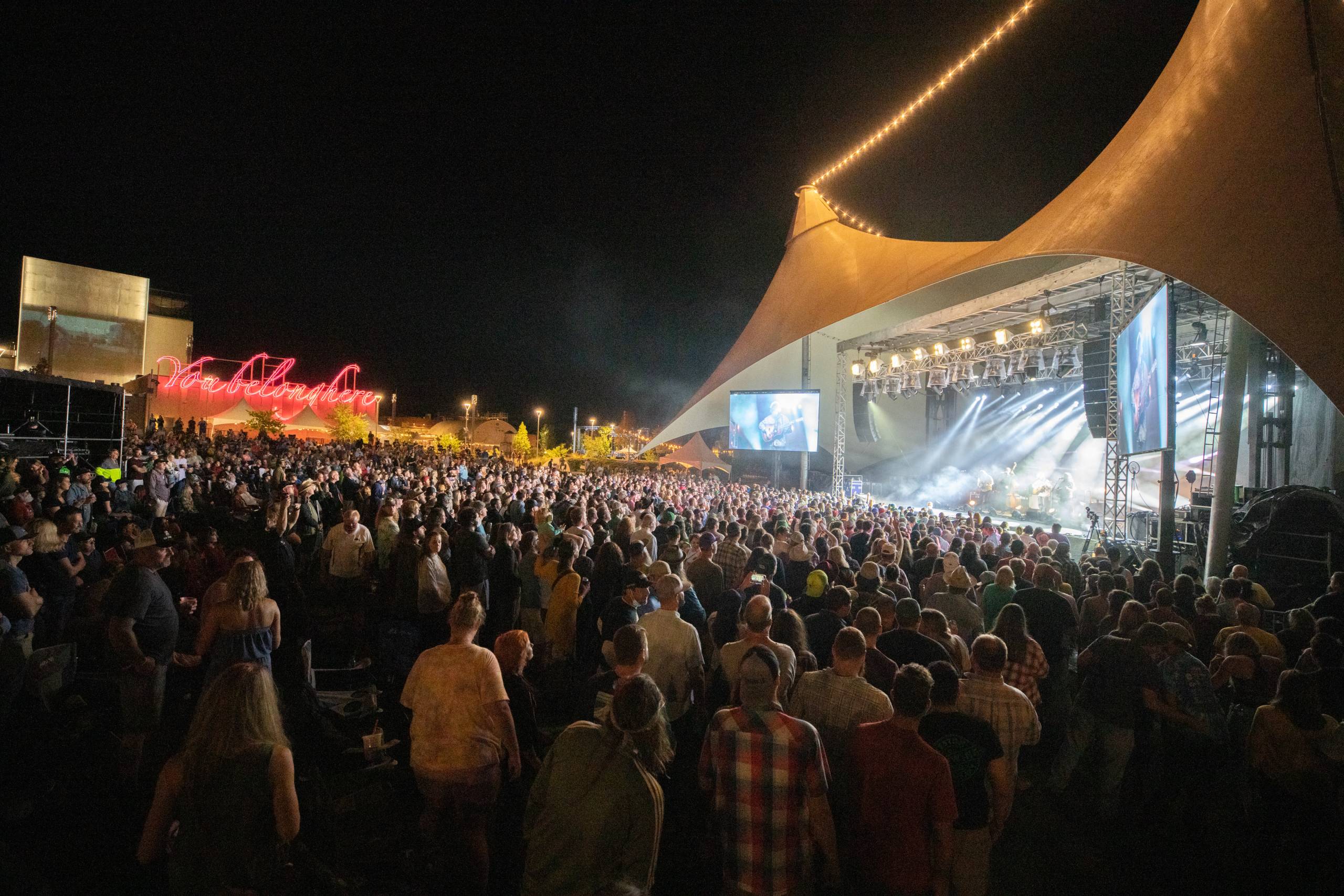 Warm weather, long evenings, live music with friends—is there anything better? The spring music lineup speaks for itself, featuring multi-platinum hip-hop pioneers, music festivals, international electronic artists, and more. A few top picks are below, or you can explore more music here as our 2023 season is finalized.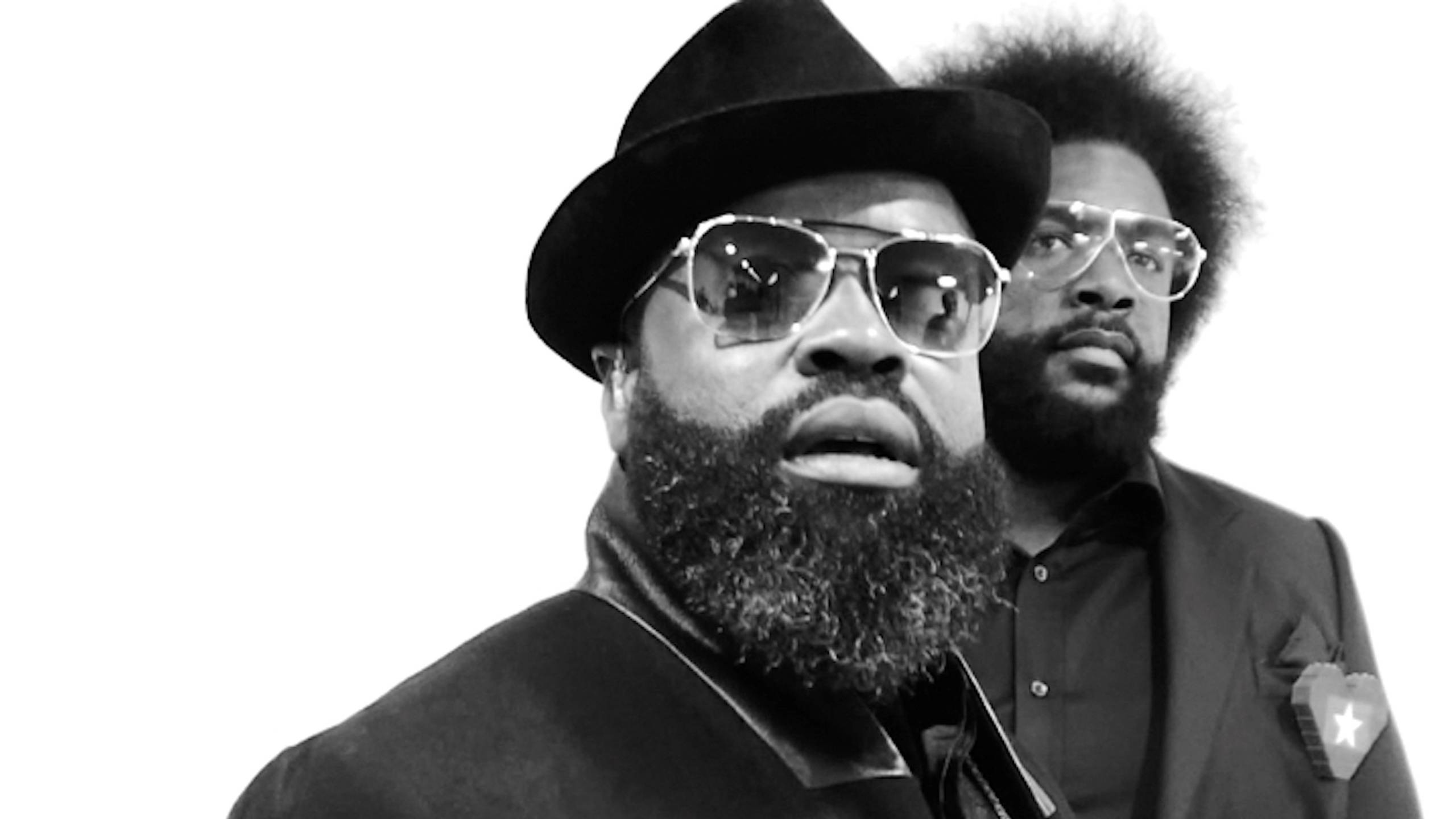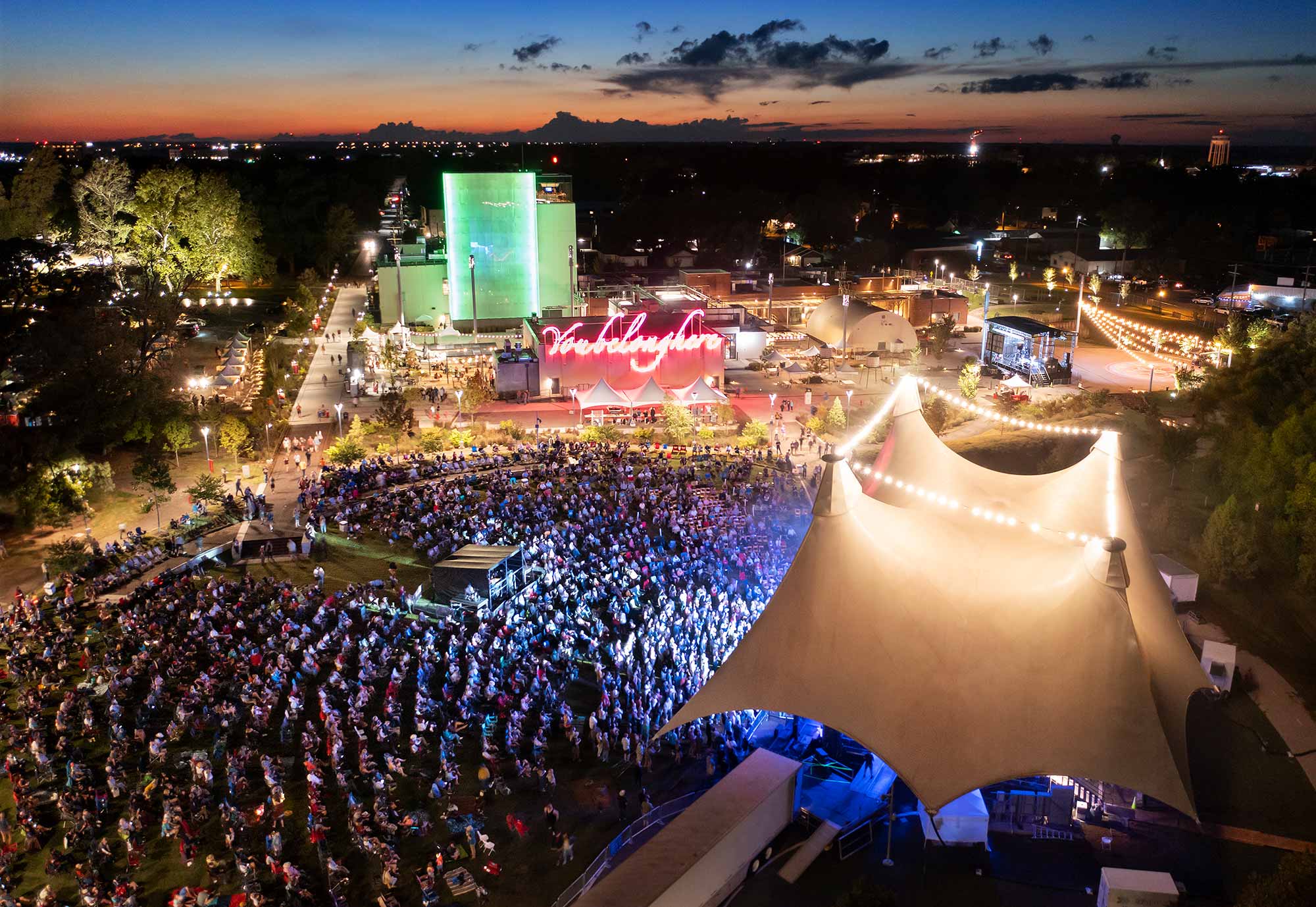 FreshGrass | Bentonville
MAY 19 & 20
Back for its third year at the Momentary, FreshGrass | Bentonville is a two-day, all-ages festival with the best in bluegrass and progressive roots music filling multiple outdoor stages, courtyards, and galleries of the Momentary. Knockout performances and world premieres will be accompanied by fun family-friendly activities, great local food and drink, homegrown retail vendors, artist merchandise, and more.
FreshPass VIP tickets, two-day passes, and single-day tickets are on sale now.
OK, fair enough: These aren't shows you can catch this spring. But you can book your tickets—and even save money while you do.
Tickets are on sale now for Wu-Tang Clan, and Momentary members can purchase tickets to Rina Sawayama at their lowest price during our members-only access sale. Tickets go live to the public at full price on April 19.
(Pro tip: If you're not a member yet, join today. You'll enjoy priority access to concerts (including this one), discounts on event tickets, members-only events, and more all year long.)
Visual Art & Performance
A new season means new art, performances, and experiences to discover in the Momentary's galleries. Check out the latest in today's visual and performing arts below: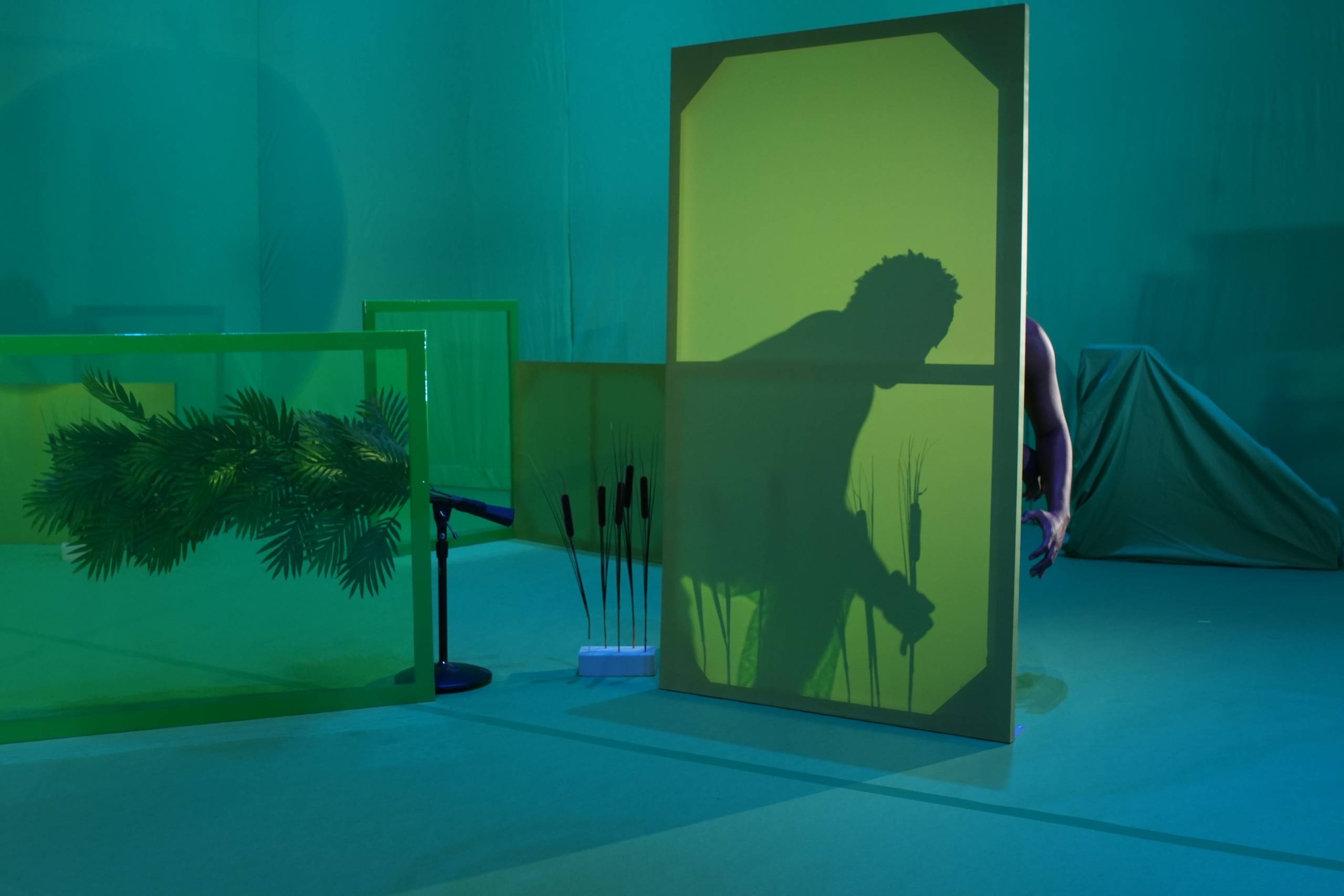 [siccer] | Will Rawls
MAR 7 – JUN 4 | PERFORMANCES APR 21 & 22, 8 PM

Bridging between dance performance and video installation, in [siccer] artist Will Rawls experiments with stop-motion filmmaking techniques to consider how Black gestures are relentlessly documented, distorted, and circulated in lens-based media.
Come visit the galleries during the installation's run to explore the visual and video elements of the work, then join us for one of [siccer]'s live performances on April 21 and 22 as five dancers will be suspended in an uncanny stop-motion reenactment of an iconic American film. When the camera's shutter closes momentarily between photographs, a gap in surveillance occurs that allows Rawls and collaborators to play within this interval through physical and vocal improvisations.
Pro tip: Reserve your tickets online to skip the Box Office line, and use the extra time to explore the installation before the performance. The additional context and familiarity with the work will help you make the most of the experience.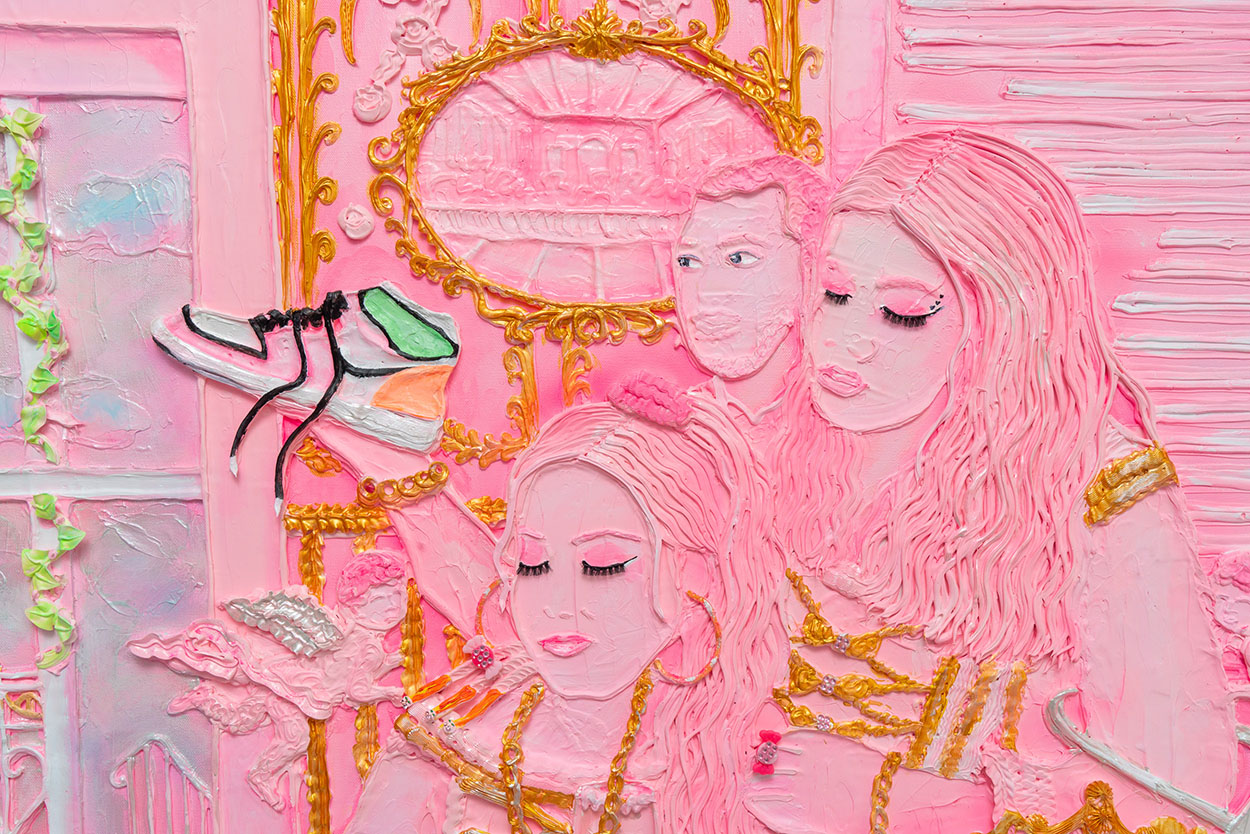 YVETTE MAYORGA: WHAT A TIME TO BE
OCTOBER 29, 2022—OCT 15, 2023
In her solo exhibition What a Time to be, multidisciplinary artist Yvette Mayorga combines images of family, found objects, '90s nostalgia, moments of Midwest life, and her signature pink and frosted style to interrogate the art historical canon and the meaning of belonging. From elaborate collage portraits of her family members posed to resemble seventeenth-century Rococo paintings to sculptures that weave together symbols of family and memory to a reimagined installation of her bedroom from the '90s, Mayorga pushes beyond her comfort zone in her first solo museum presentation to introduce new, original works that interrupt the landscape of art history.
Free, no tickets required.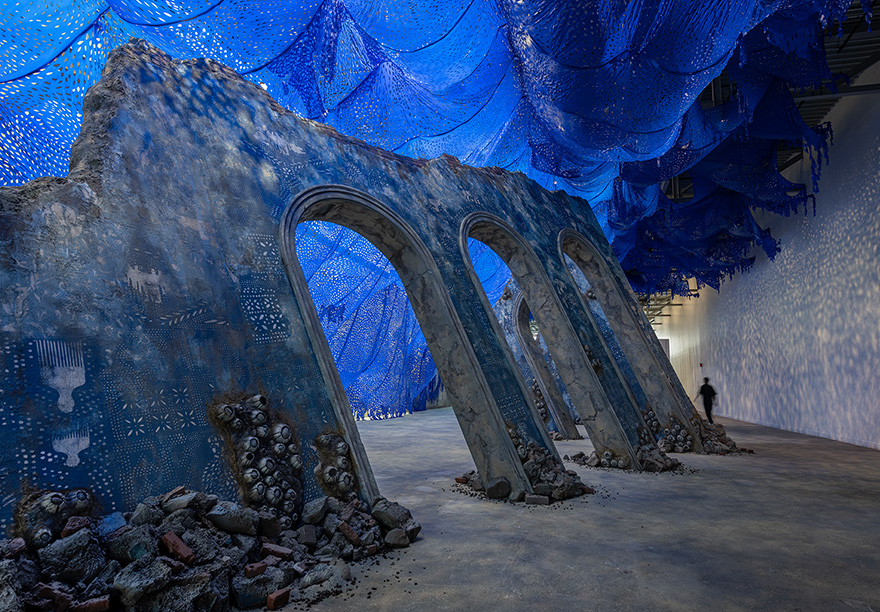 FIRELEI BÁEZ
January 28 — OCTOBER 15, 2023
In her largest sculptural installation to date, Firelei Báez invites visitors to traverse passageways and travel through time and space, engaging with streams of intervention and interconnectedness. In its second iteration, Báez's sculpture revisits the centuries-long exchange of ideas and influence between Europe, the African continent, and the Americas, reclaiming and revisiting the Caribbean's place in the story of Western world history through a presentation that the New York Times calls "history meets flamboyant fantasy."
Free, no tickets required.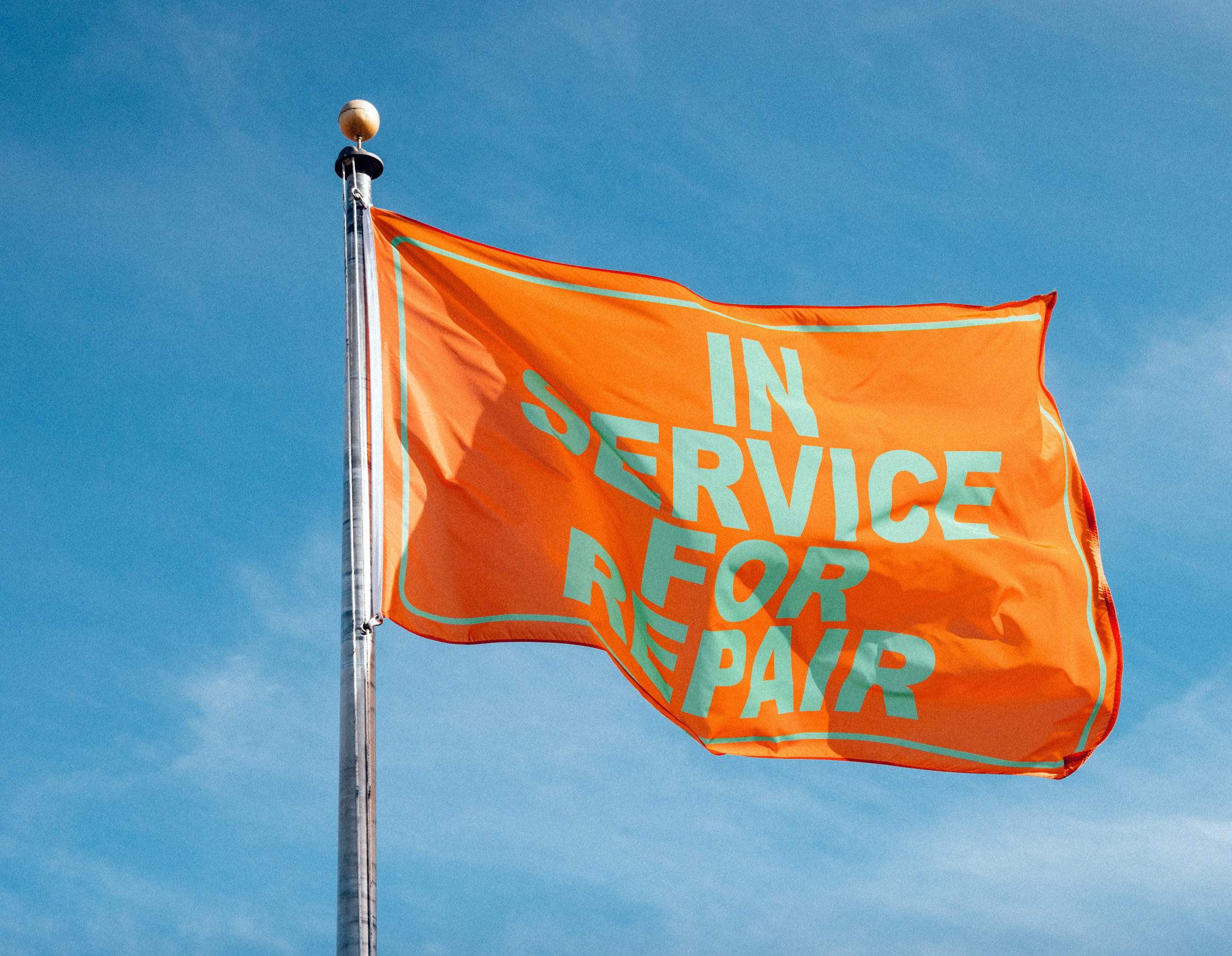 The Momentary Flag Project: Kat Richards
NOV 14, 2022 – OCT 8, 2023
Presented as part of the Momentary Flag Project, Kat Richards's work IN SERVICE FOR REPAIR (2022) captures observations about the damaged state of contemporary society, its roots in colonization, and a need for repair. The flag represents that need using the visual language of informative signs and objects, and invites us to pause and take note of the message—as well as ask who may be sending it. Read an interview with the artist here to learn more.
Free, no tickets required.
Food and Community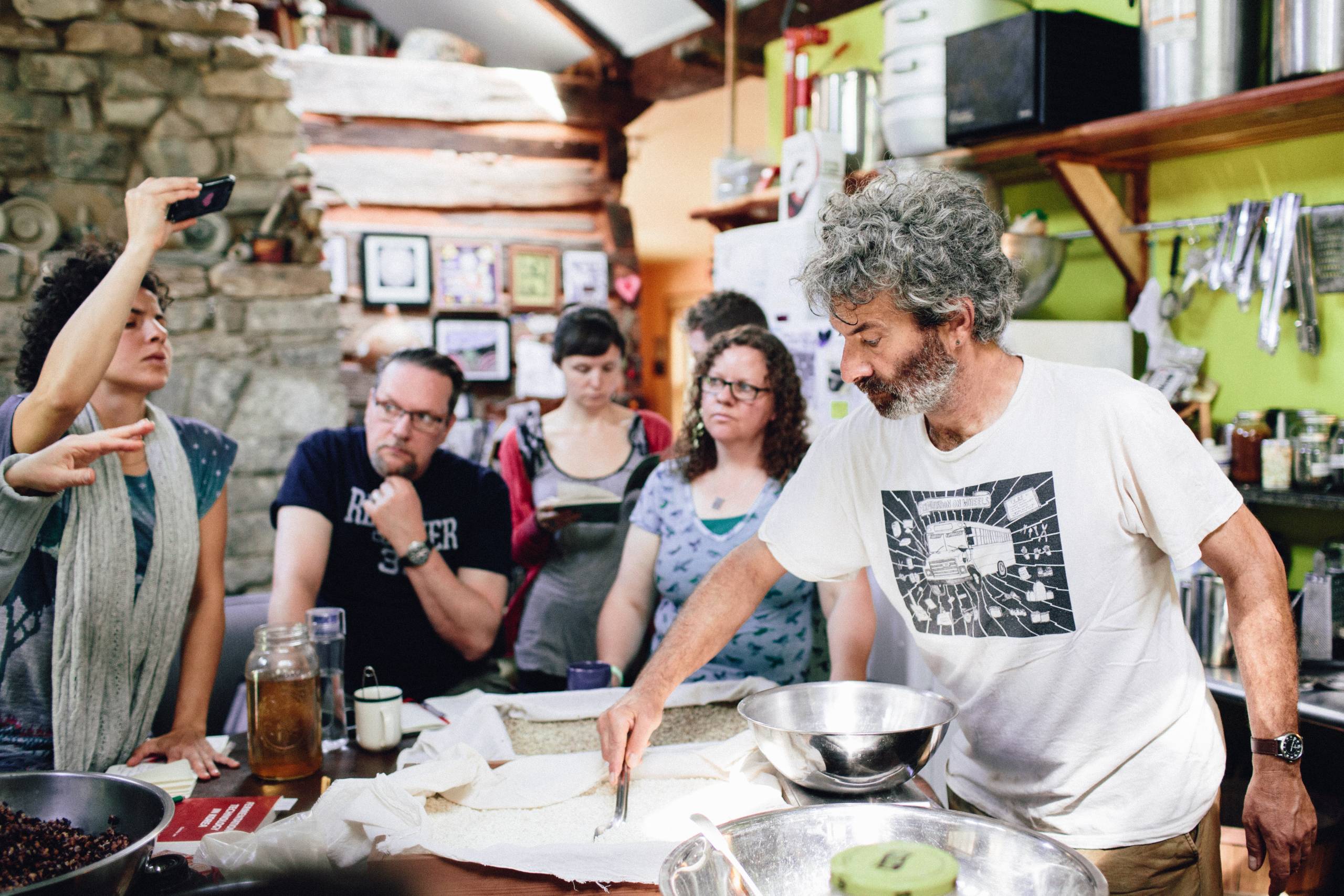 If anything connects us to the seasons, it's food. By embracing new flavors, experiences, and perspectives as they come our way, we can really get to know what makes each part of life unique. (Forgive us if that sounds a little high-minded for a visitor guide; we just really love food and people.)
Whether the spring has you venturing out or returning to your roots, here are a few food and community highlights that make this spring one-of-a-kind.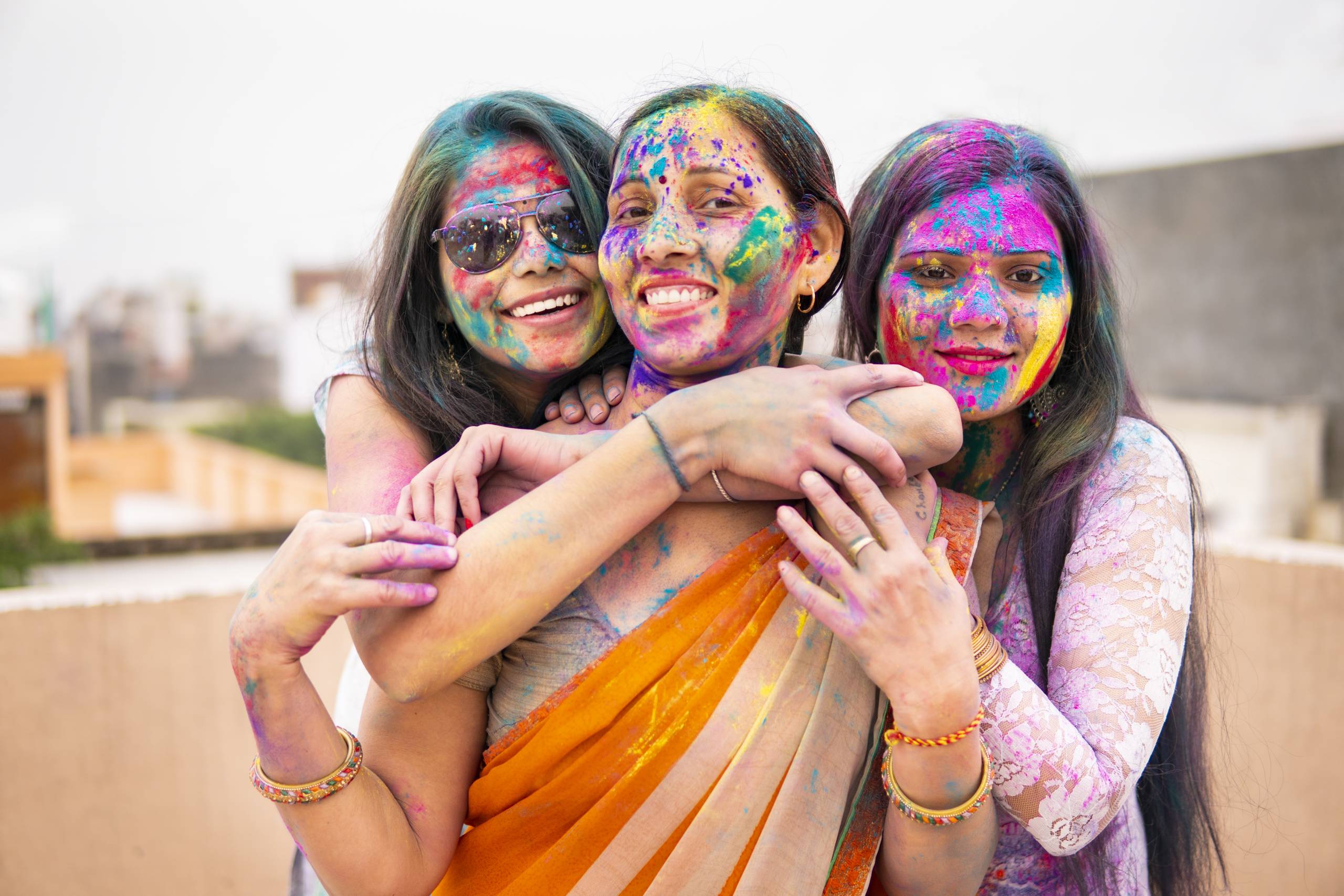 Holi Festival
APR 8, 12 – 3 PM
Come celebrate the beginning of spring and the end of winter with Holi—the Indian festival of colors! Presented in partnership with the Indian Cultural Association of NWA (ICANWA), the Holi Festival, also known as the Festival of Colors and the Festival of Love, marks the start of spring with vibrant colors, food, music, dancing, and more.
While traditionally celebrated in 2023 on March 8, Northwest Arkansas's Holi Festival takes place April to make the most of the springtime weather. Come enjoy outdoor fun, a live DJ, traditional Indian foods, and more. Open to the community, free, and family friendly, this event is a great way to shake off the stress of a long winter.
Free, no tickets required.
Pro tip: Holi is traditionally celebrated in part by tossing colored pigment powder into the air and onto other people. Our powder is washable and non-toxic, but we still recommend you check out our what to expect guide and dress appropriately.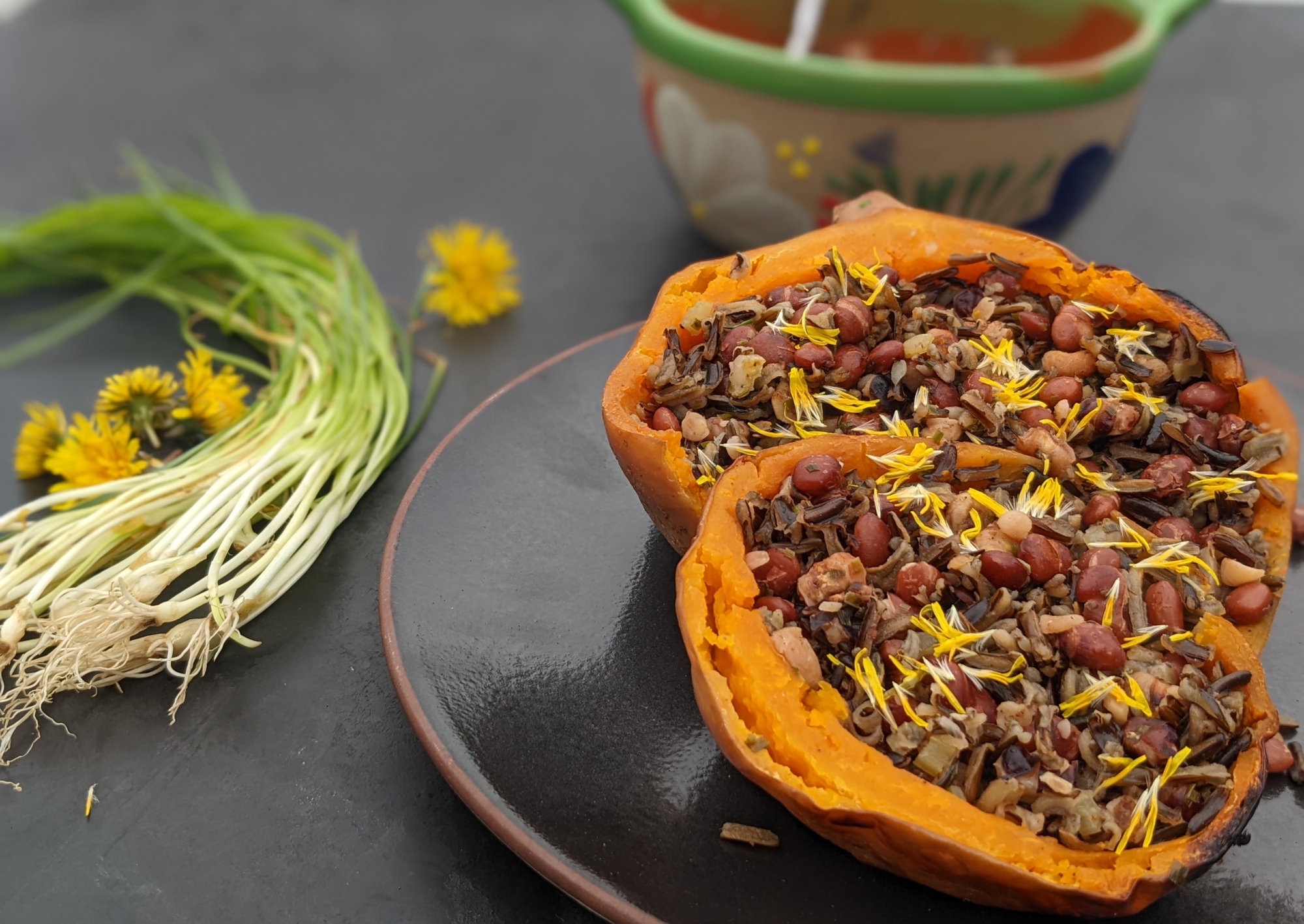 Tastemakers | Chef Nico Albert of Burning Cedar Sovereign Wellness
APR 15, 6 – 8 PM
We invite you to join us for a keynote dinner and lecture with Chef Nico Albert (ᏣᎳᎩᎯ ᎠᏰᎵ Cherokee Nation), founder and owner of Burning Cedar Sovereign Wellness. The evening will feature a presentation by Chef Albert about her work with Burning Cedar Sovereign Wellness, followed by a three-course dinner focused on regionally foraged, hyper seasonal foods.
You'll learn about Burning Cedar's work addressing challenges facing Indigenous communities by re-establishing ancestral foodways, Chef Albert's philosophy on food as medicine, and her role in communicating Burning Cedar's mission.
Following the presentation, you'll enjoy meticulously-crafted dishes featuring many ingredients foraged from the NWA and Tulsa region. An example of Chef Albert's living art, the meal and menu will communicate the mission and vision she has for her community and, more broadly, Indigenous communities across the nation.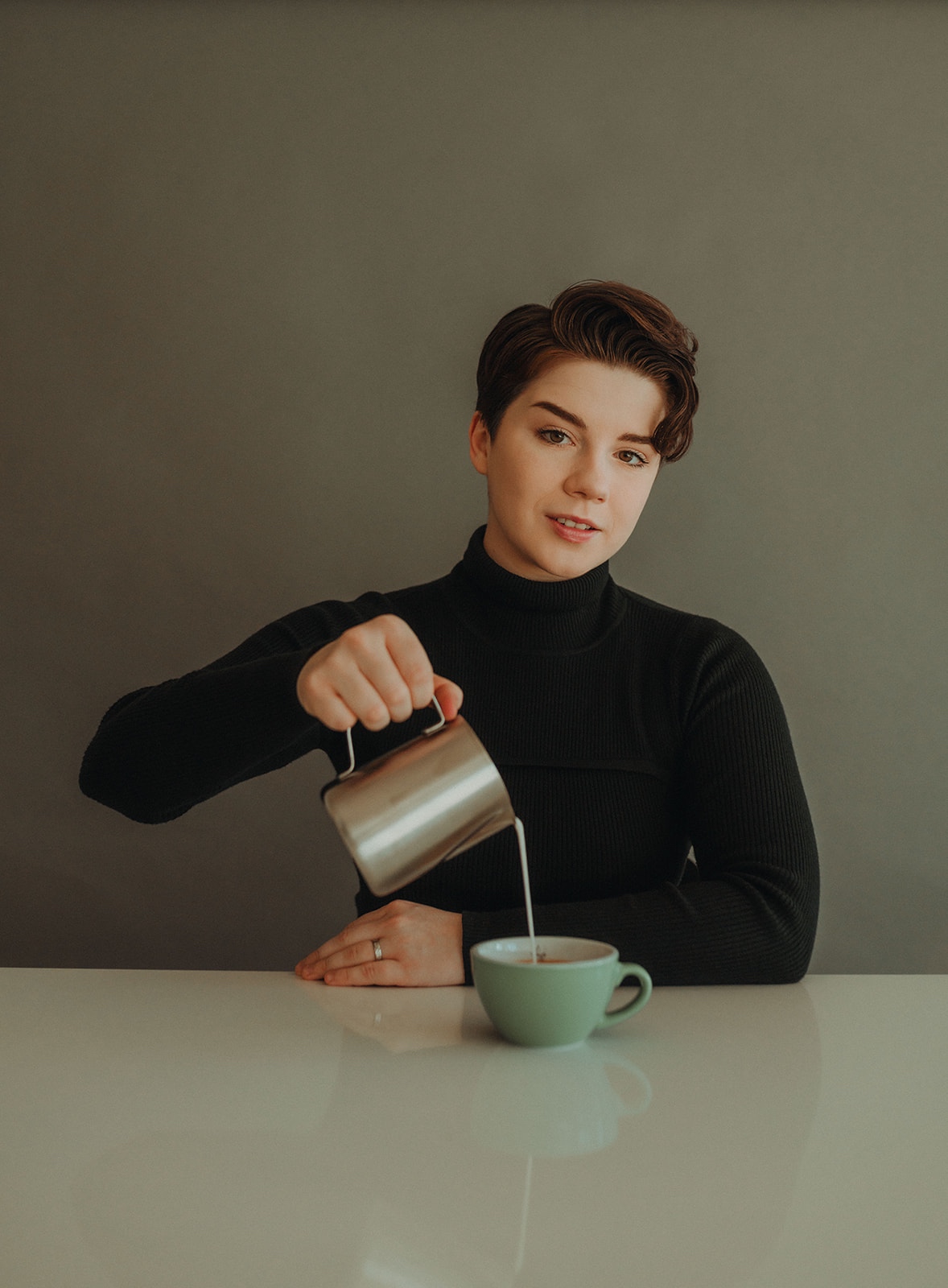 MoPros | Vinal Crossover Feat. Morgan Eckroth
APR 12, 5:30 – 7:30 PM
MoPros is a curated event series that highlights and promotes makers, entrepreneurs, and innovators helping to foster growth and making an impact in the Northwest Arkansas area. On the second Wednesday of each month, the MoPros team partners with local creatives and entrepeneurs to present after-work experiences tailored to the young professionals community, including talks, mixers, workshops, and more.
This April, we're remixing our usual format to bring you 2023's first Vinal session, featuring 2022 US Barista Champion and World Barista Runner-up Morgan Eckroth of @morgandrinkscoffee!
Come join Morgan and the MoPros crew in the Tower Bar for drinks and conversation, then kick back and listen to an album hand-picked by our guest. You'll learn about what it's like to be a content creator and award-winning coffee professional, get to know other creatives, and unwind with carefully curated vibes. From the perfect pairing of cocktails and tunes to unique insights and great conversation, this crossover event is not one to skip.
RØDE Bar and Food Truck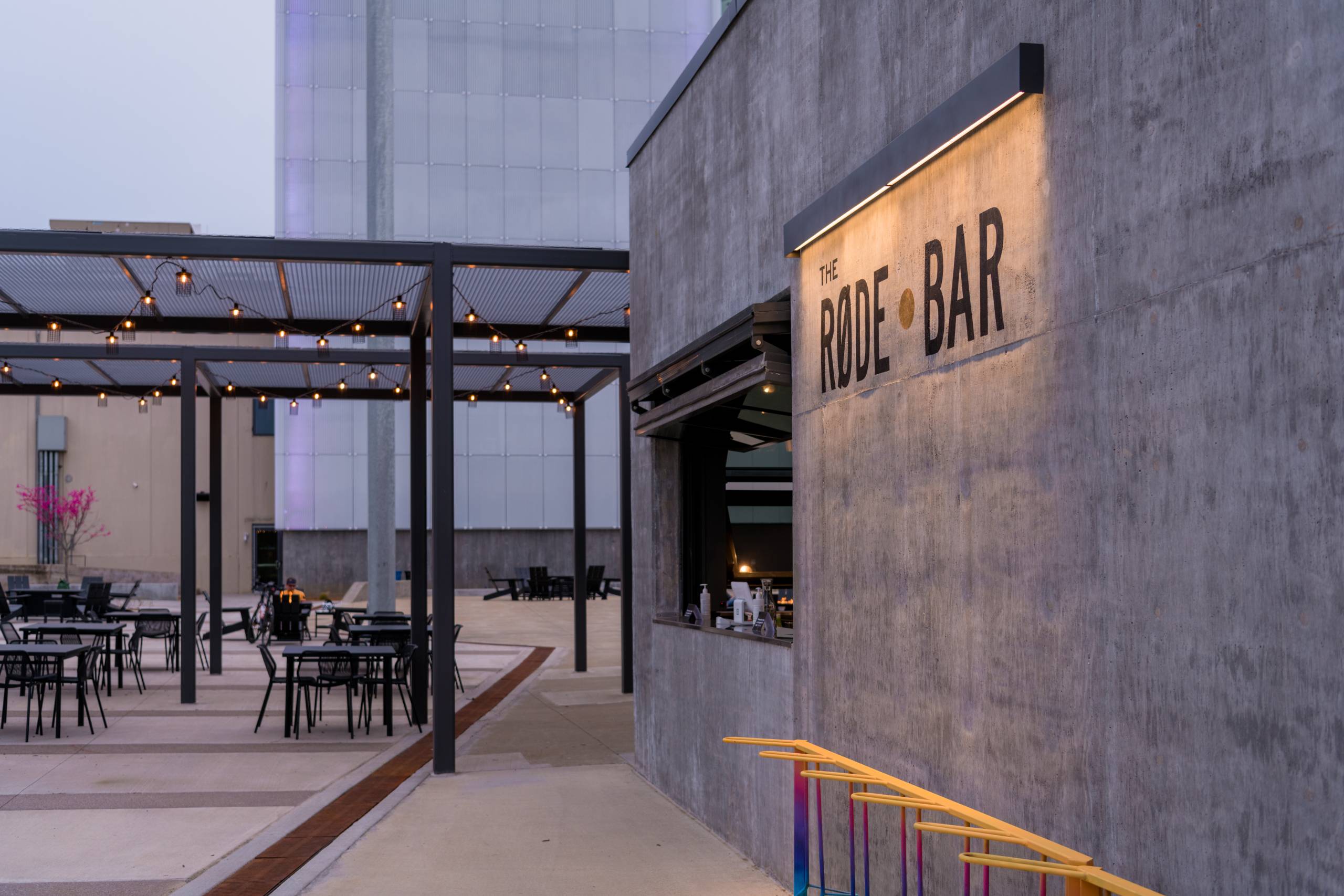 Just like its taller sibling the Tower Bar, the RØDE Bar in Arvest Bank Courtyard rotates its menu with the seasons to keep things interesting.
One new addition worth celebrating this spring: food! Starting March 31, the RØDE Bar will start serving snacks, sweets, and sandwiches alongside a new menu of beer, wine, cocktails, and soft drinks. With vegetarian and vegan options on the menu, the new bites make the RØDE Bar a one-stop-shop for hanging out with a crowd and enjoying some early patio vibes.
The RØDE Bar Hours
Fri 4—10 pm
Sat 2—10 pm
Sun 12—5 pm
Mon—Thu Closed
Hey! Where's the Food Truck?
After a long winter's nap (aka being closed for the season), the Momentary Food Truck has finally done what all mobile kitchens with wheels must someday do: move.
Currently parked on the Art Trail near Maman, the food truck will start serving its new Signature Sweets menu at Crystal Bridges April 7, as part of our sister site's spring First Friday celebrations. If you love the idea of combining live music, art, and strawberry shortcake into a single evening, we highly recommend you check it out. (Don't worry, we won't be jealous.)
Pro Tip: If you're planning a visit to the museum, they also have a Spring Guide that updates with new info and highlights throughout the season. Worth a look.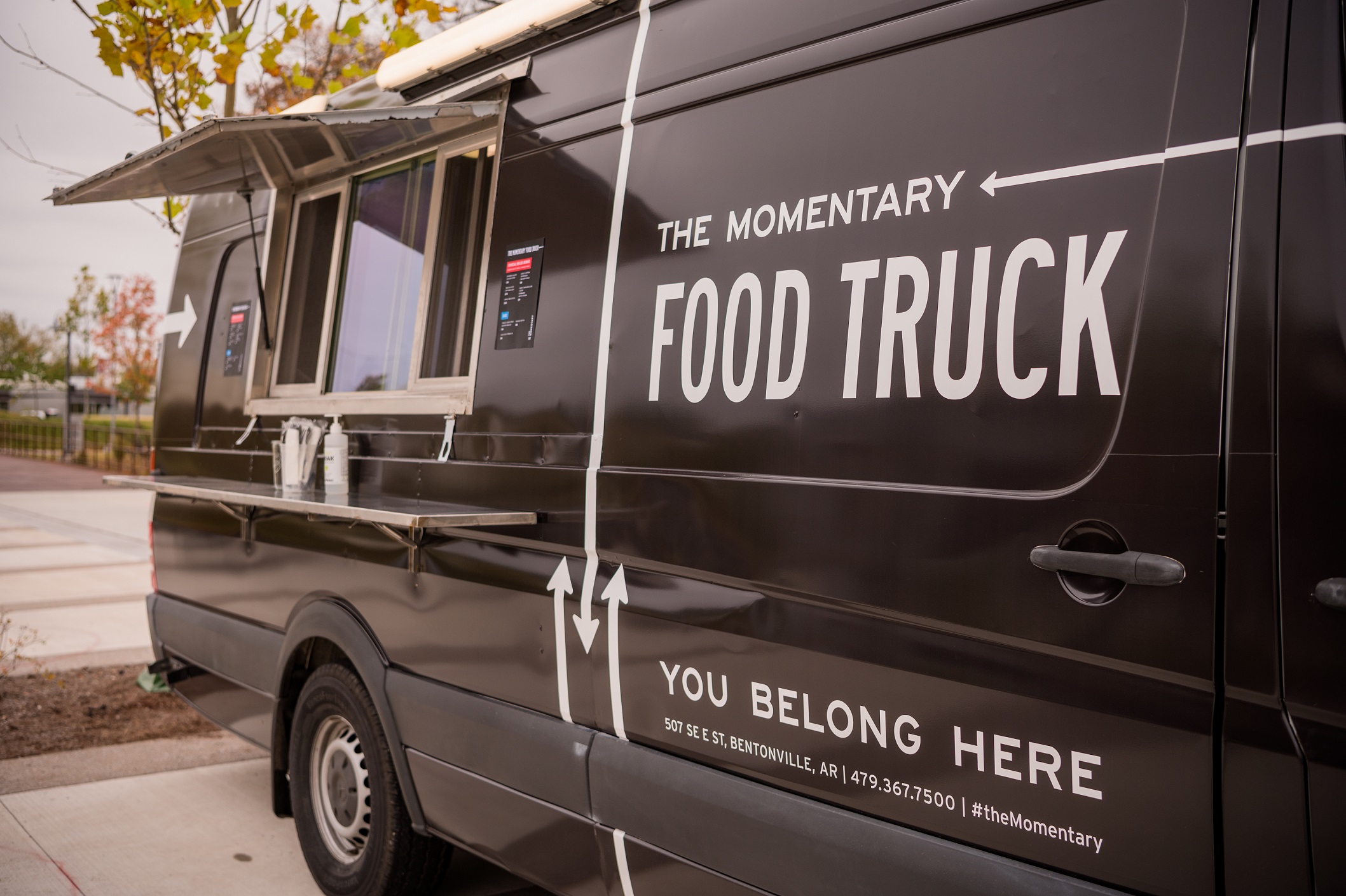 Ready to start planning a trip to the MO? Check out our Plan Your Visit visit for hours, directions, parking info, and more.